24 Aug

Visiting Jesada Technik Museum, Thailand

While I was looking for some great Museums to visit in Bangkok, I also came across bizarre ones.

There is one that stores dead human parts and then there is one with a lot of Batman toys.

But this one is with a lot of cars and automobiles. It's called the Jesada Technik Museum.

And not just the likes of luxury royal collections.

There are unicycles, double-decker bus, train engines and bubble cars.

Sadly, due to its located, it can be tricky to reach.

But if you are in the area, I will suggest you check it out. Plus, it's free!

Here is everything you need to know to visit the Jesada Technik Museum.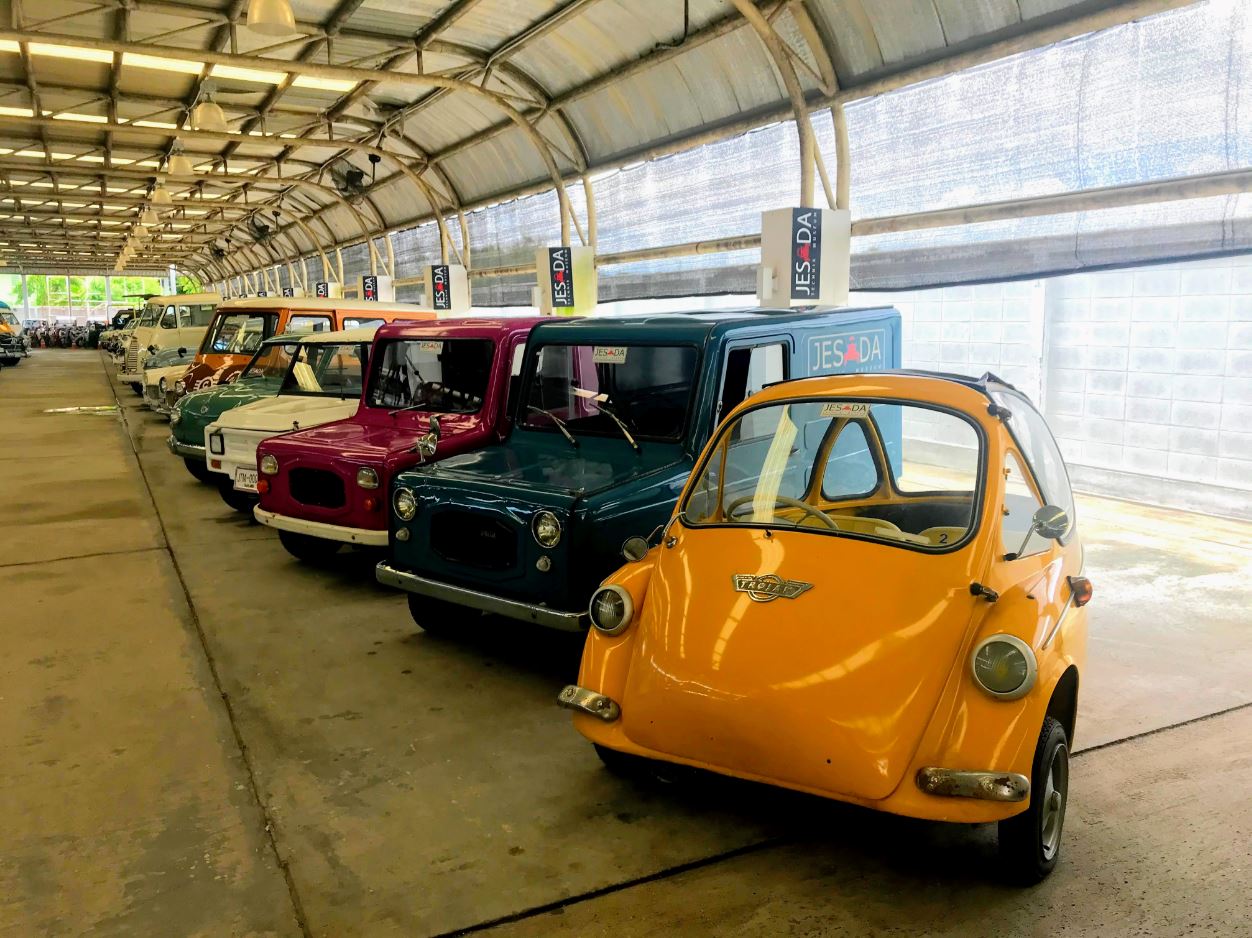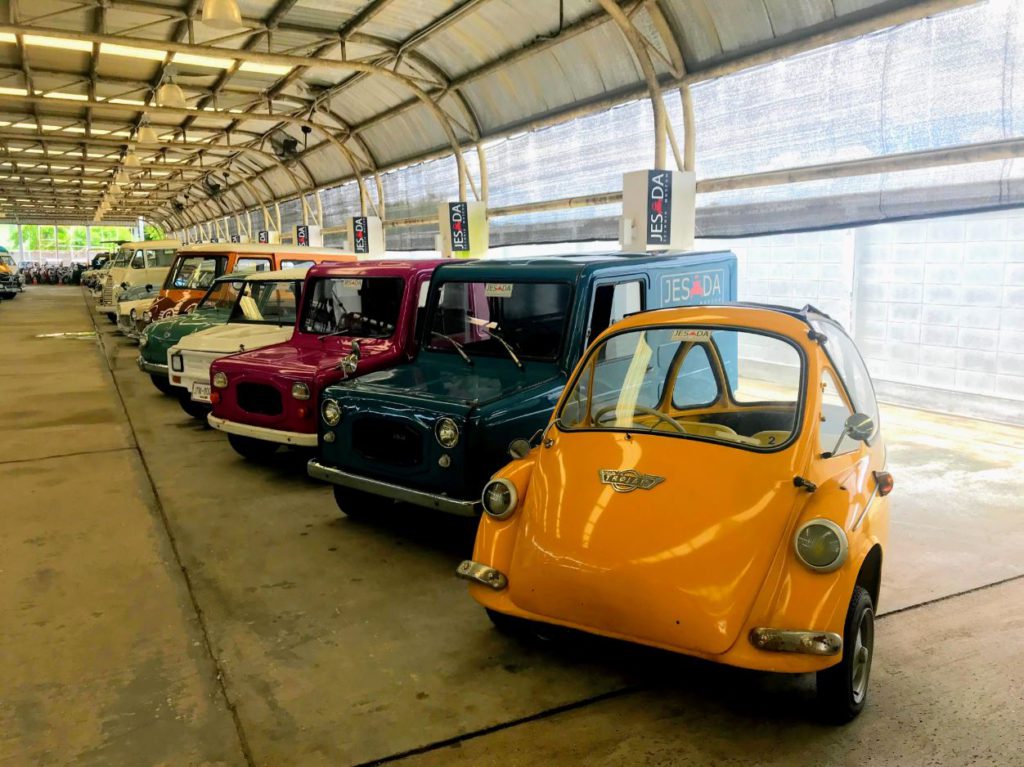 About Jesada Technik Museum
The museum is a personal collection of the Thai businessman Mr.Jesada Dejsakulrit. Mr Jesada was affectionate towards automobiles and cars since his childhood. In his adulthood, he chanced upon various trips to Europe. There he would always find time to visit some of the most famous automobile museums of the world.
It was Technik Museum Speyer and Technik Museum Sinsheim in Germany that inspired the 'k' in the 'Technik' of his museum's name. He acquired his first car in 1997 in an auction in Switzerland. Since then he has been collecting automobiles from all across the world in various shapes, size and colours. He opened his personal collection to the public in 2007.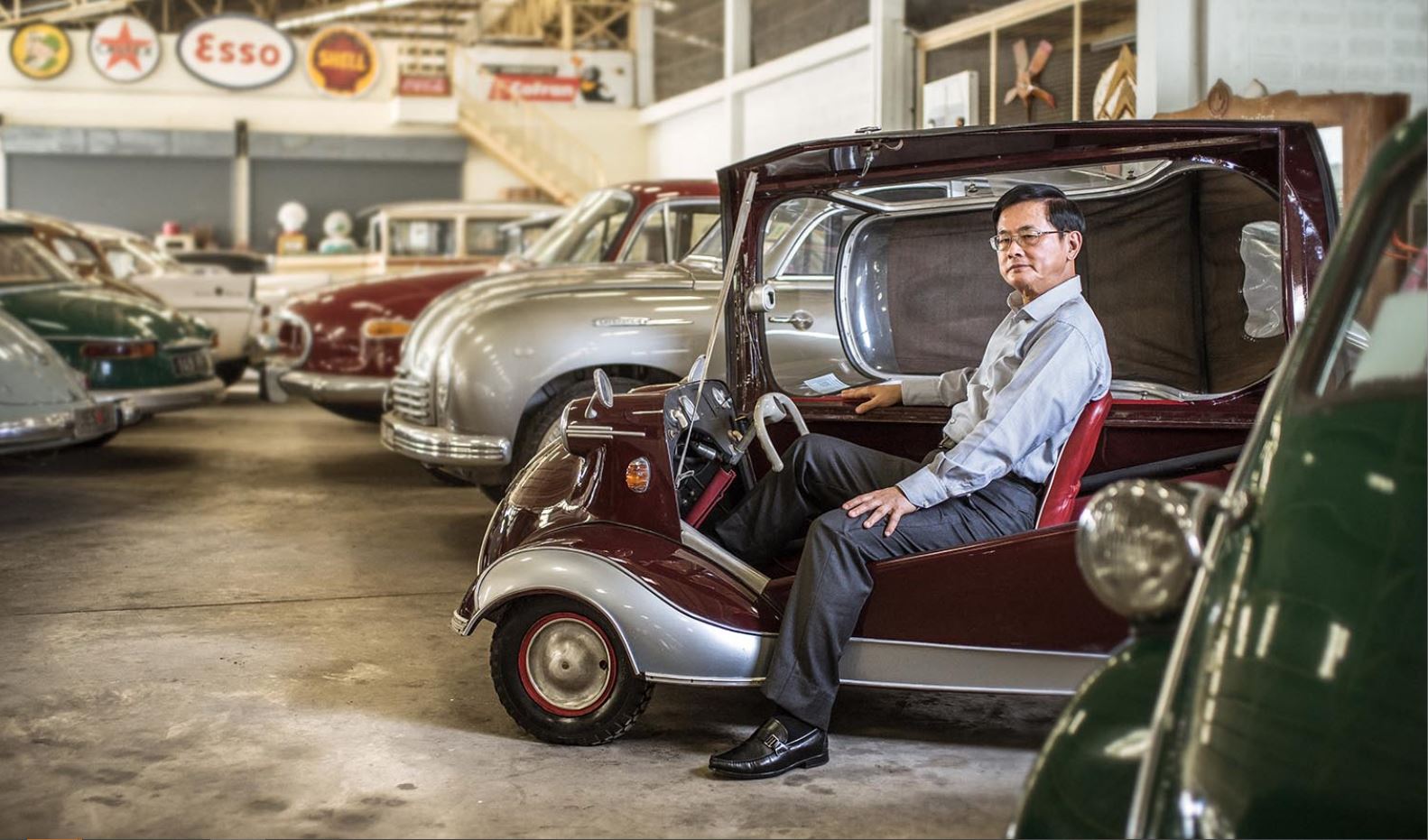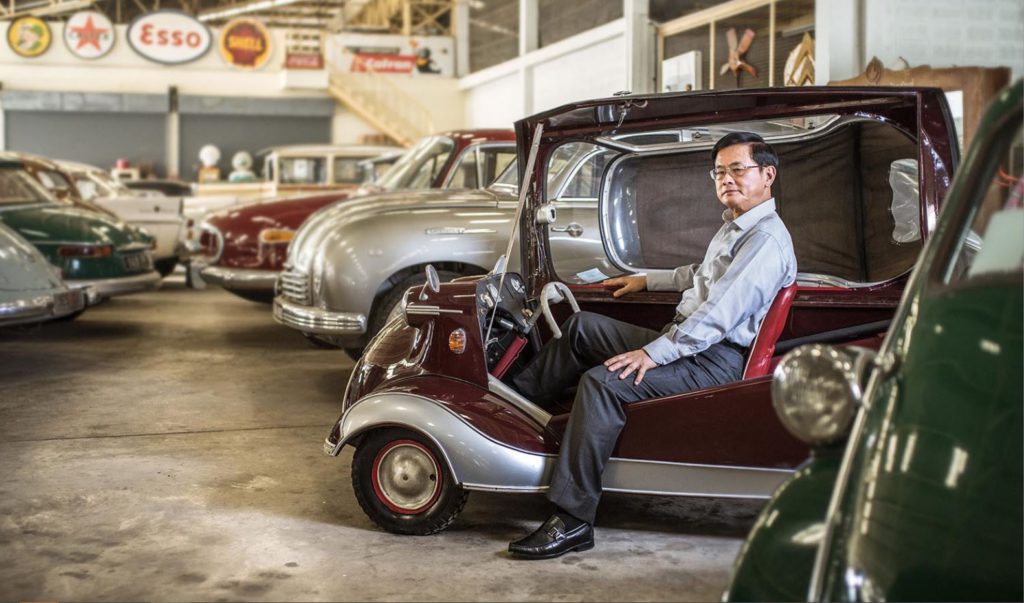 Where is Jesada Technik Museum Located
Jesada Technik Museum is 50km west of Bangkok city by drive, in Nakhon Chai Si District in Nakhon Pathom Province. The museum is located in a garage setting, quite remote in the countryside and not easily accessible with public transport.
Address: 100 หมู่ 2 Ngiu Rai, Nakhon Chai Si District, Nakhon Pathom 73120
How to reach Jesada Technik Museum
Taxi: Taxi is the best way to reach the museum. If you are travelling directly from Bangkok, it will cost between 300-400 THB one way to cover the journey. If you are in the area, you will anyway need to take a taxi since there is no public transport available to the museum.
A Taxi will cost approximately 60THB from Thai Human Imagery Museum, 150THB from Wat Samphran and 90THB from Central Salaya.
If you are travelling in a group or prefer comfort, I will suggest you ask your taxi to wait for you at the museum. There are no taxis available just outside the museum. You will need to walk at least a kilometre to the main road to get one. There is no Grab (taxi) available either. Hiring a taxi for a full day in the area will cost you around 1800THB.
Bus: If you want to get a more local feel you can also take a bus. Then switch to a taxi in the last leg. You can take a bus 515 from Democracy Monument to Central Salaya and then take a taxi for the next 9 km from there. Again, ask your taxi to wait. You can also find more bus from Bangkok Southern Bus Terminal (Sai Tai Mai).
Train: An interesting way to travel is to take a local train. You can board a train from Hua Lamphong Railway station, Sam Sen, Bang Sue or Thonburi Station. Board the train towards Hua Hin and get down at Salaya Station. From there take a taxi to the museum. It takes an hour for the train journey and will cost approximately 100 THB for the ticket.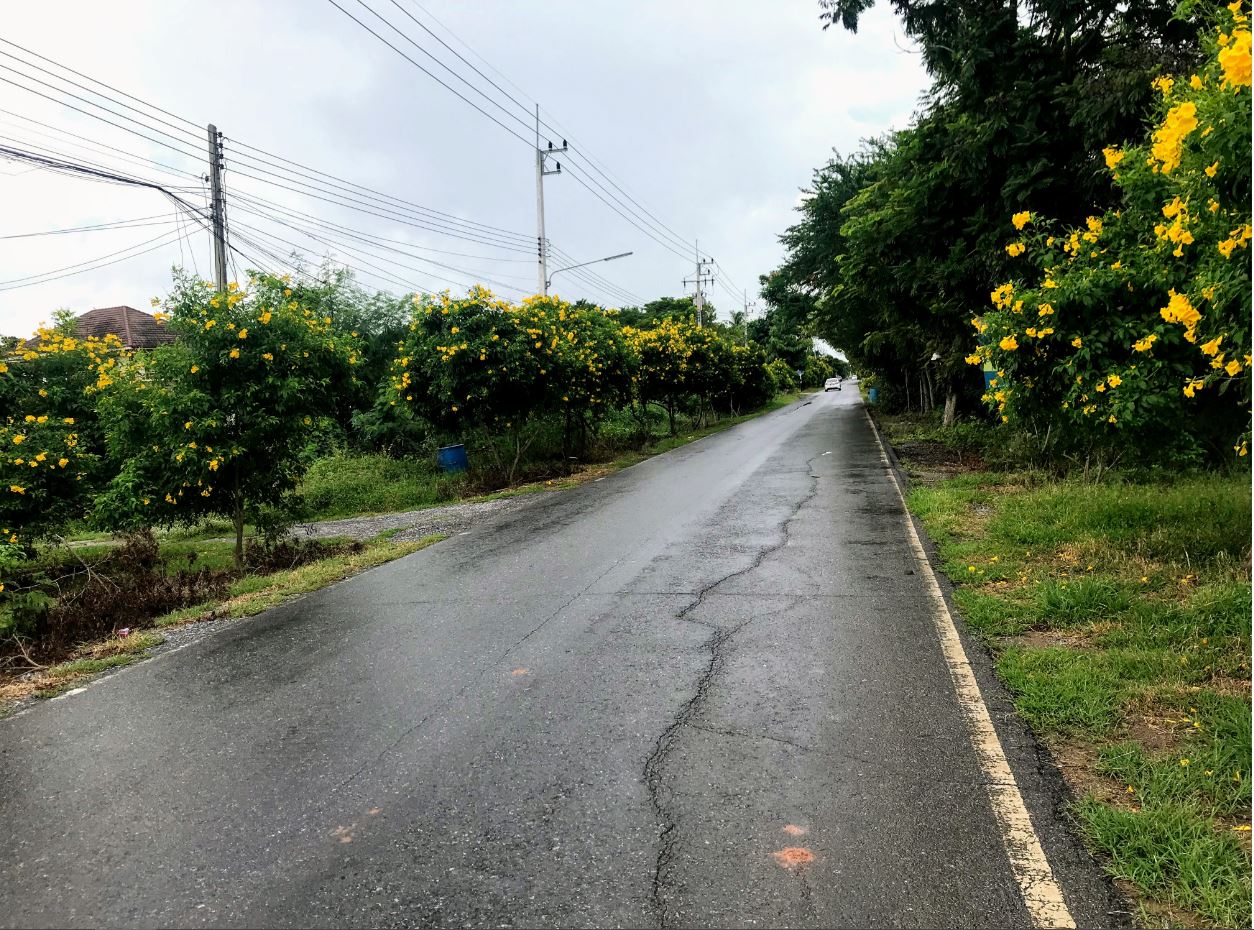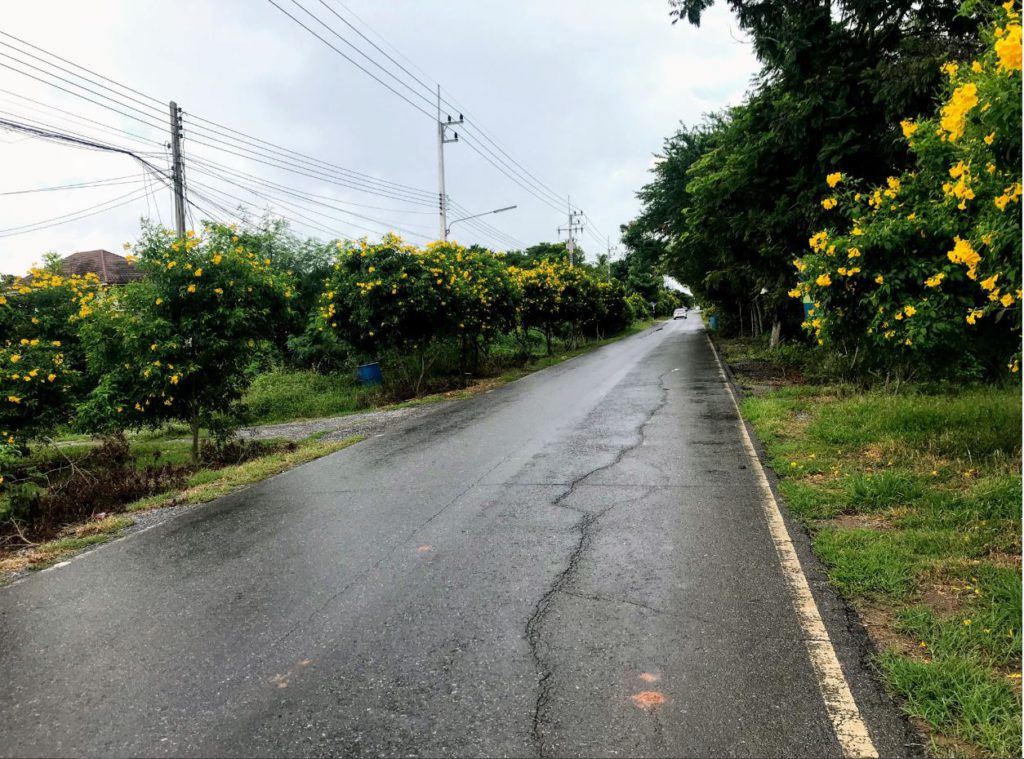 Jesada Technik Museum Opening Hours
Jesada Technik Museum is open from 9 am to 5 pm from Tuesday to Sunday. The museum is closed on Monday.
There is more on special occasions like the King's or the Queen's birthday, international rallies or charity events . Several automobiles are taken outside the museum or to special venues for a parade.
Check out the official website at https://www.jesadatechnikmuseum.com/en/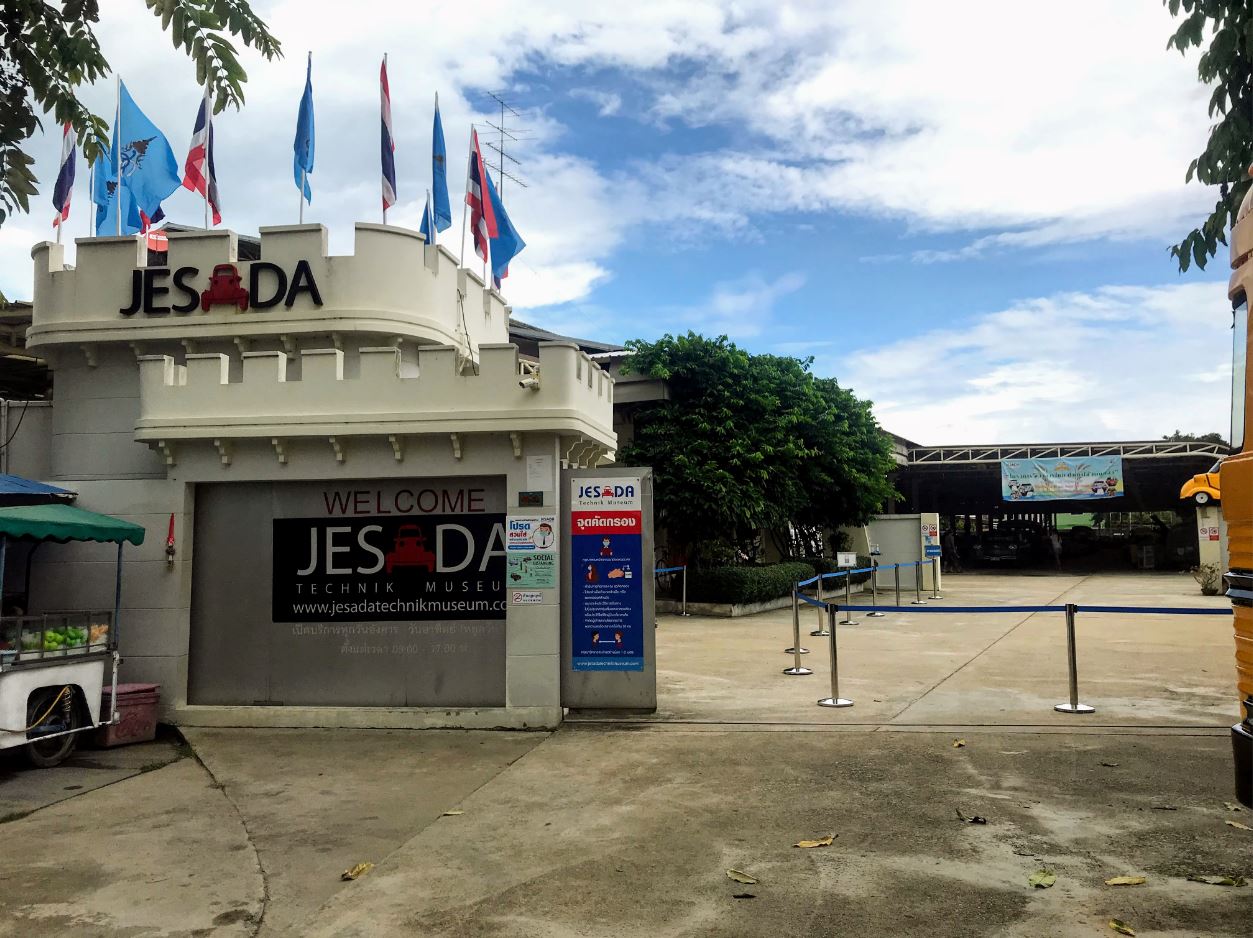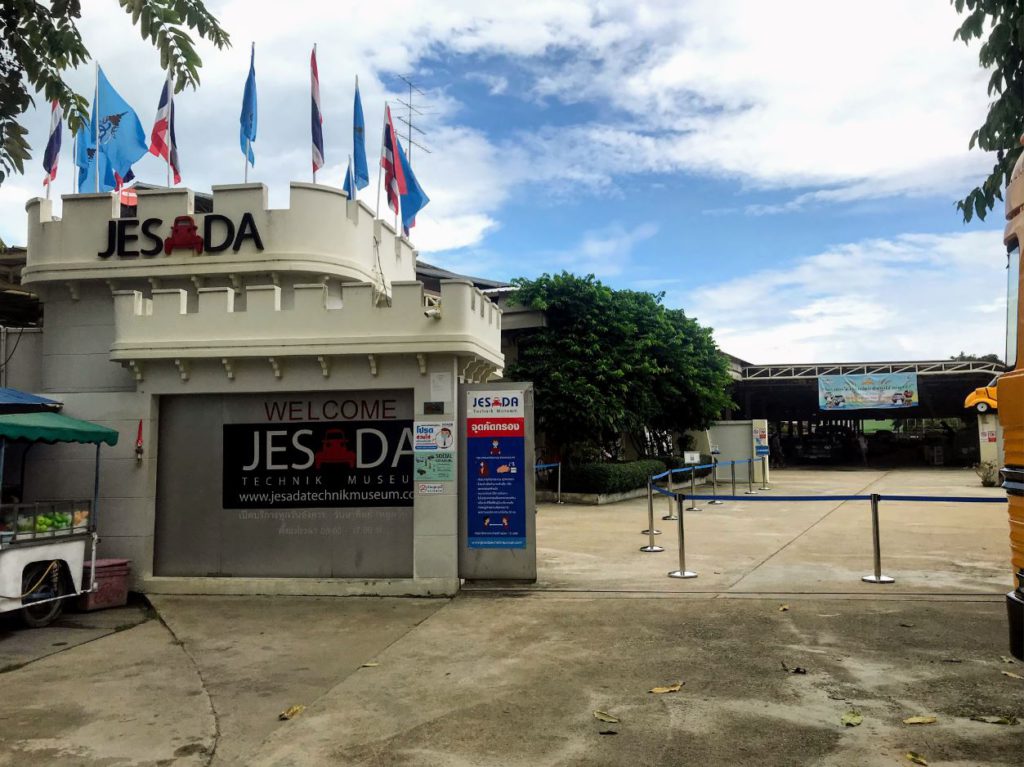 Jesada Technik Museum Entry Fee
Museum entry is free for everyone (foreign and local visitors). However, there is a donation box near the entrance where they use the fun for the upkeep of the museum and also goes to charity.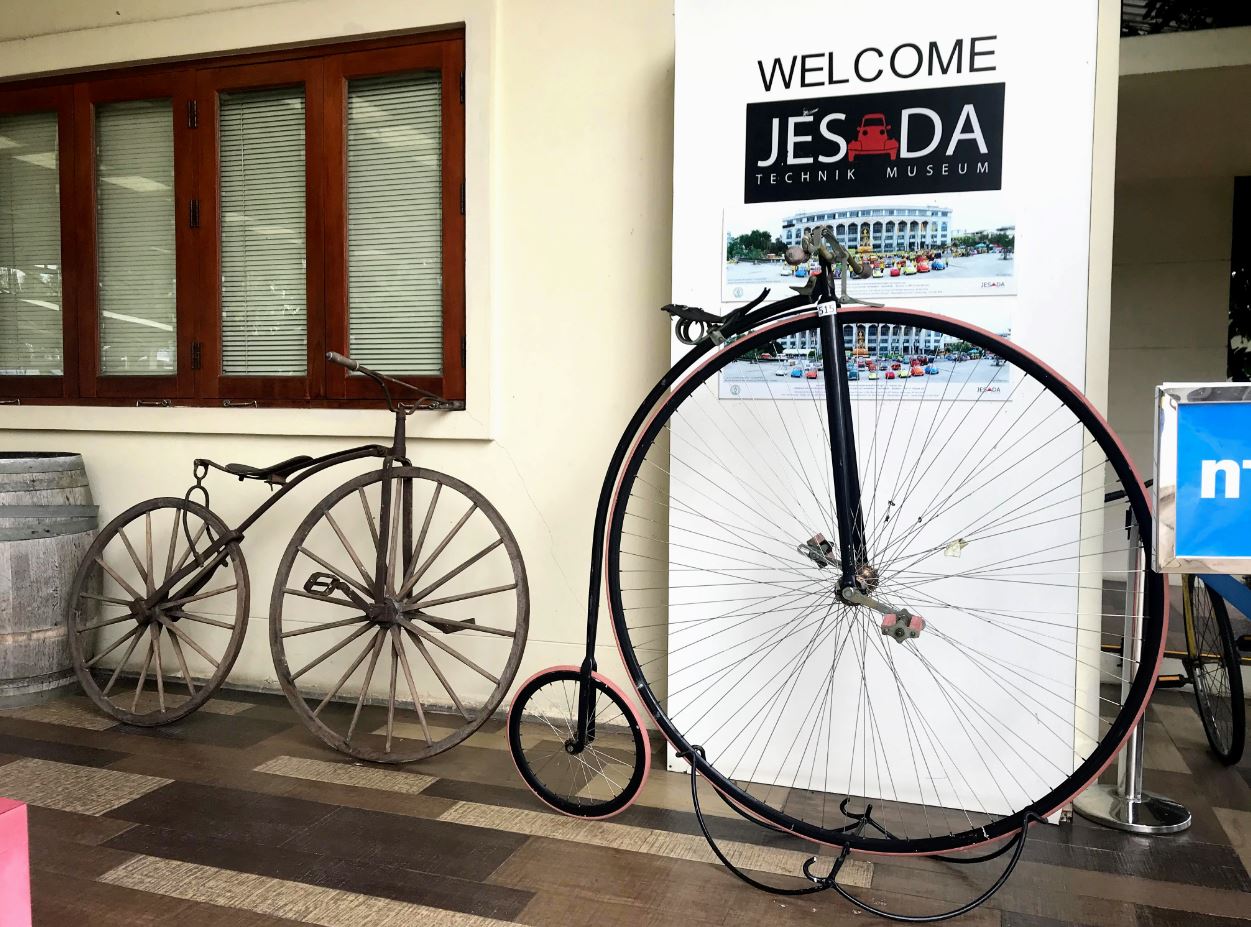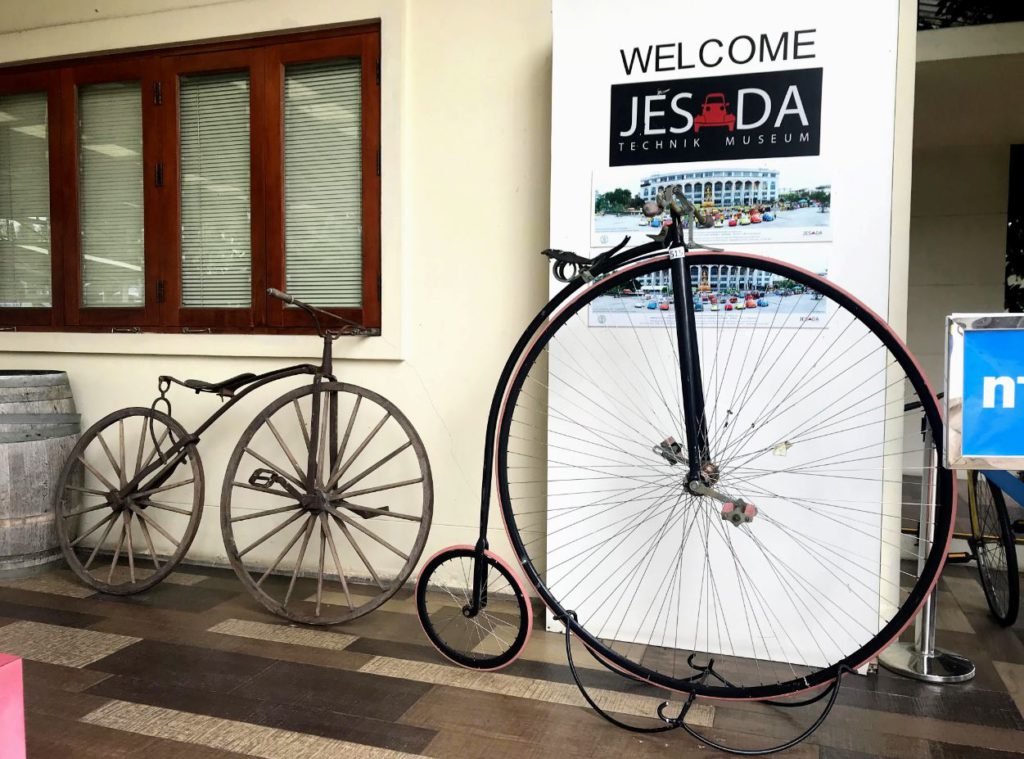 Visiting Jesada Technik Museum
It is like entering into a large warehouse. In no manner does the place looks like a museum. To me, it seems like an oversized garage with oversized toy vehicles. The vehicles are in no specific order and a lot of them have not even been categorized. Just the main ones – Cars, scooters, bus, cycles etc.
But it is eye-popping. I am not a huge fan of automobiles. But I do love history. And it's like you can see eras rolling by in front of your eyes.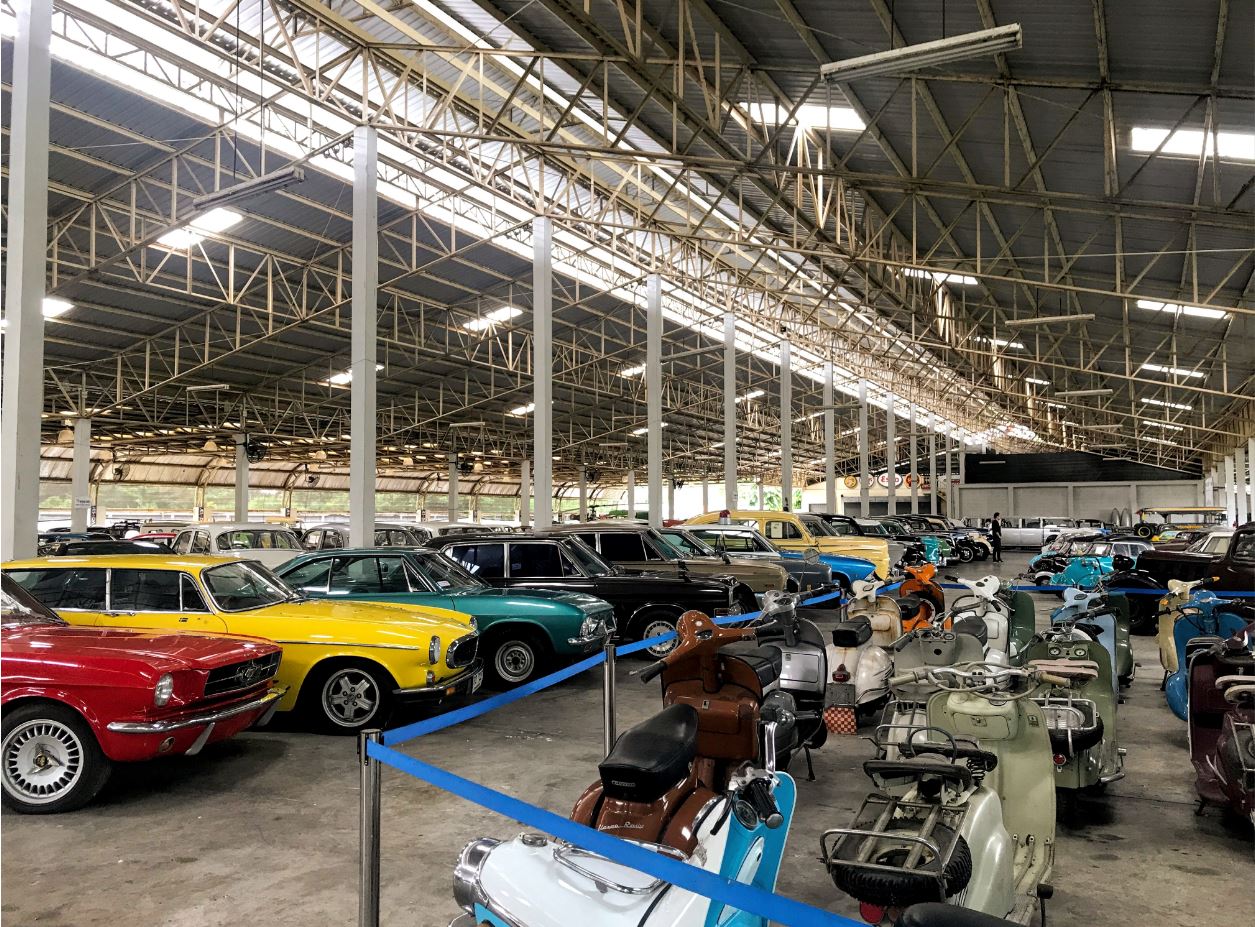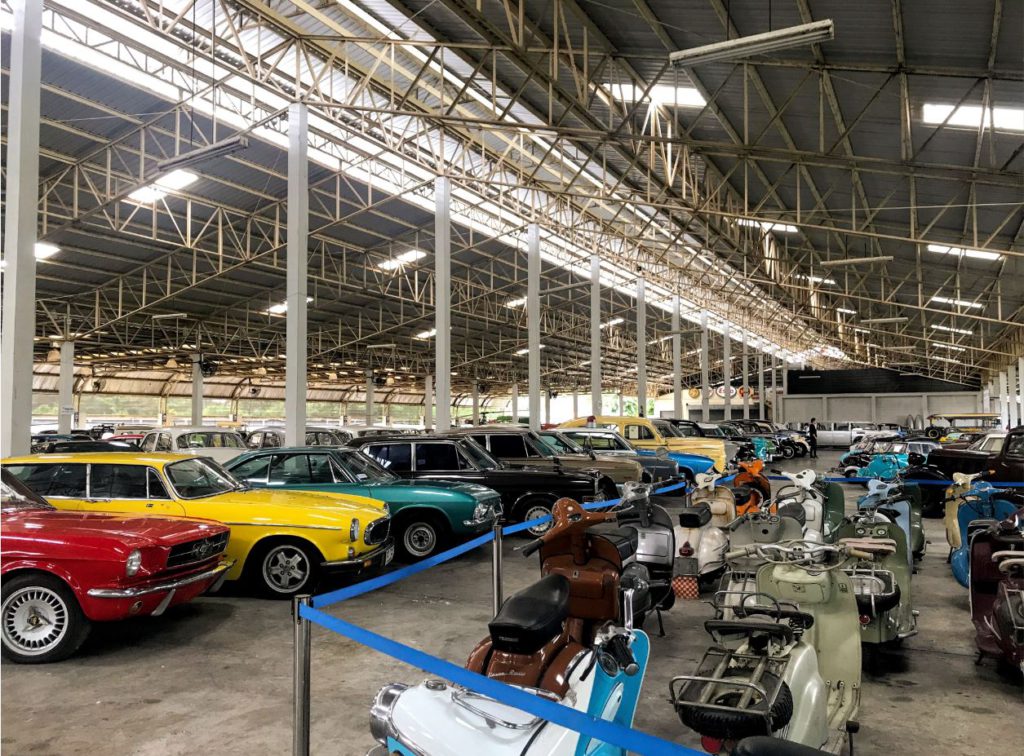 There are, of course, the large heavy black cars that probably were the first of its kind of commercial vehicles in the 30s that were seen on the road driven by the common people.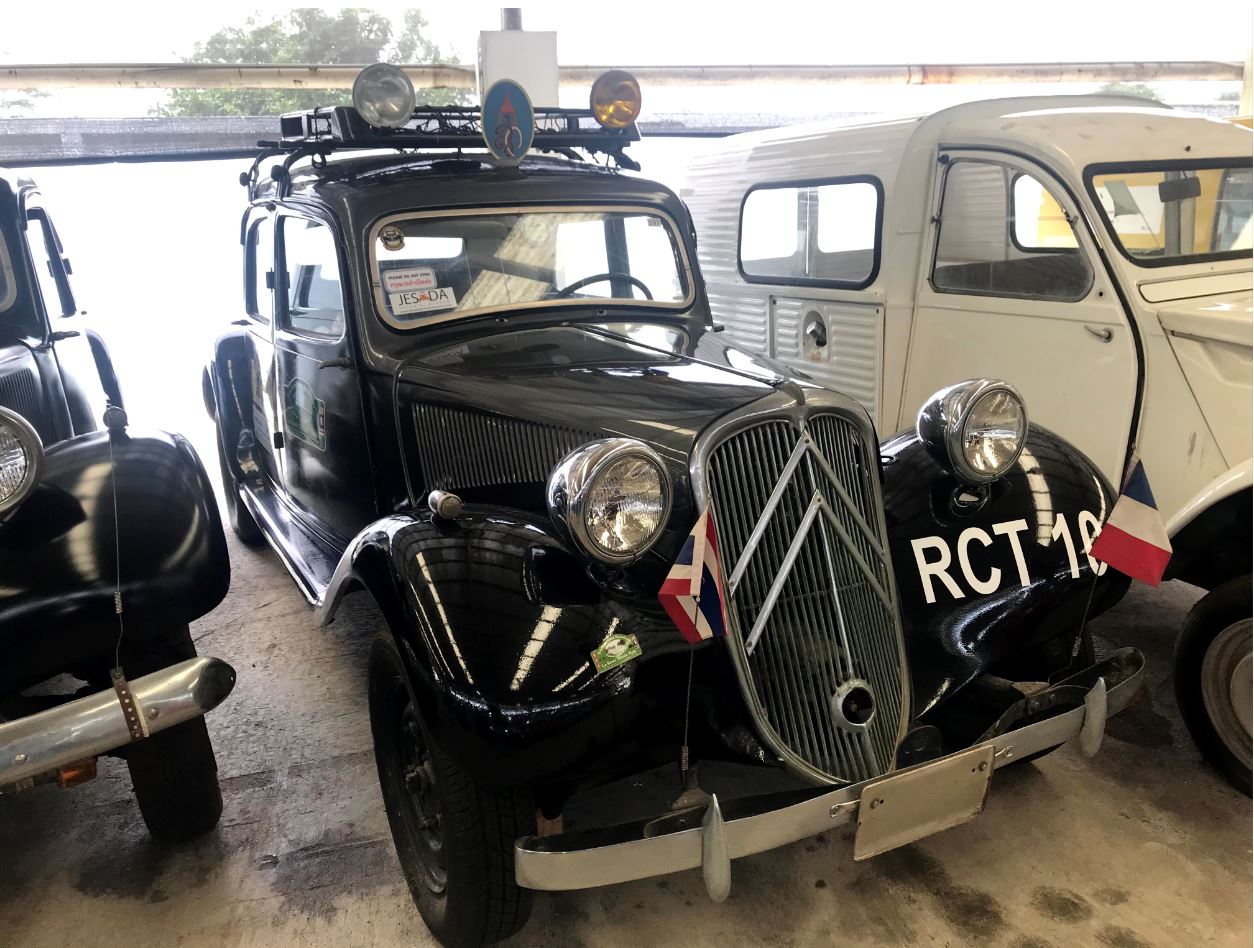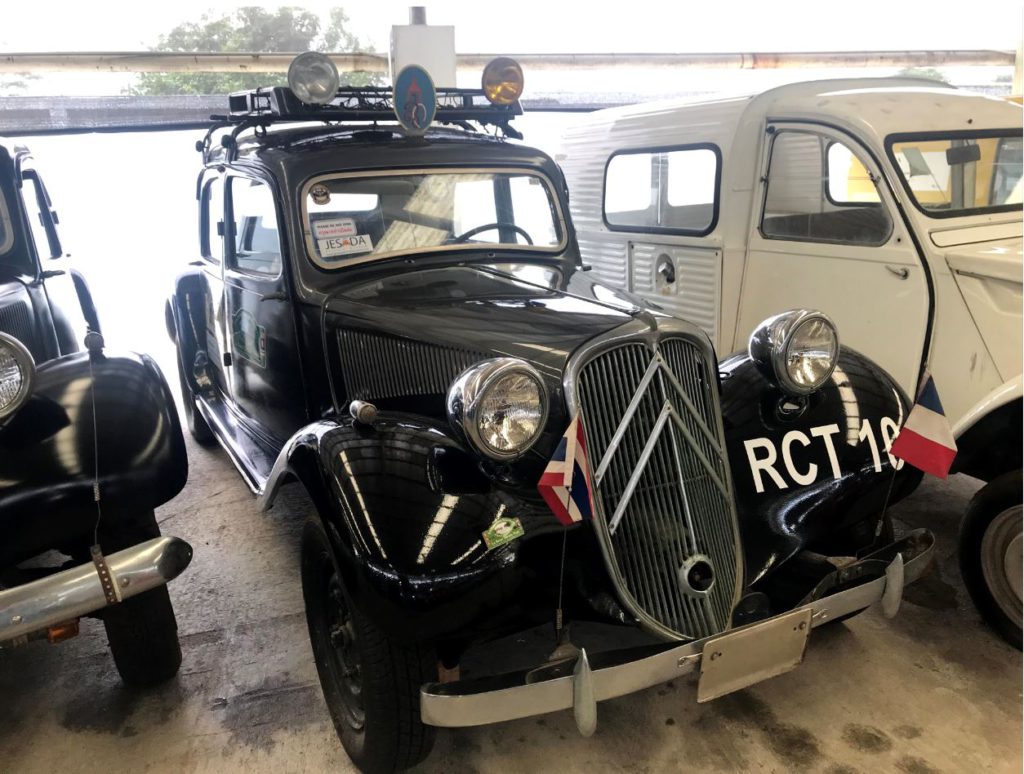 Then there are large vehicles that went popular in the 50s and 60s in America. Bulky cars with ever-so-shiny armour in bright colours that you will drive in a diner and ask for a hamburger. Probably my favourite of the lot. There is even a yellow taxi from New York.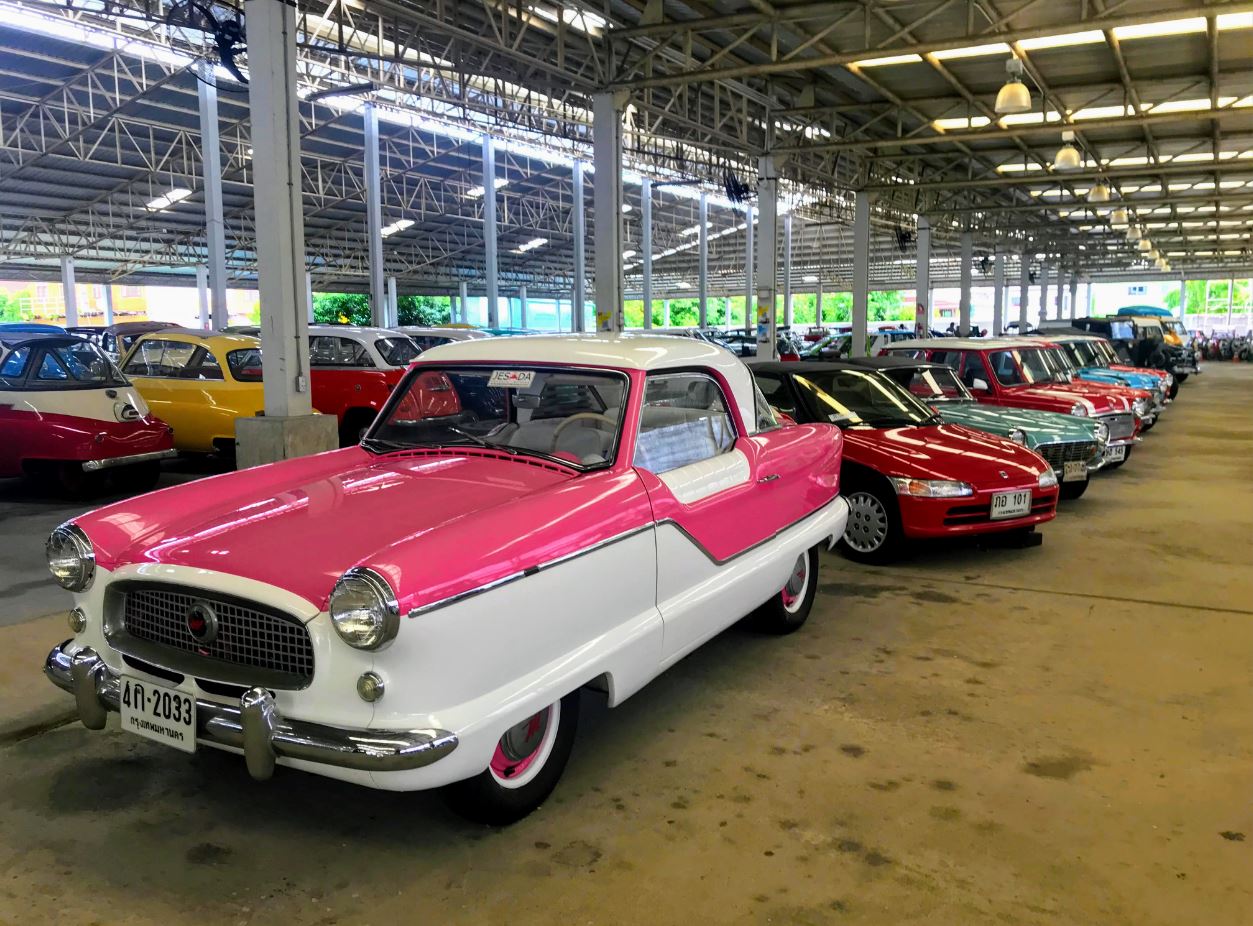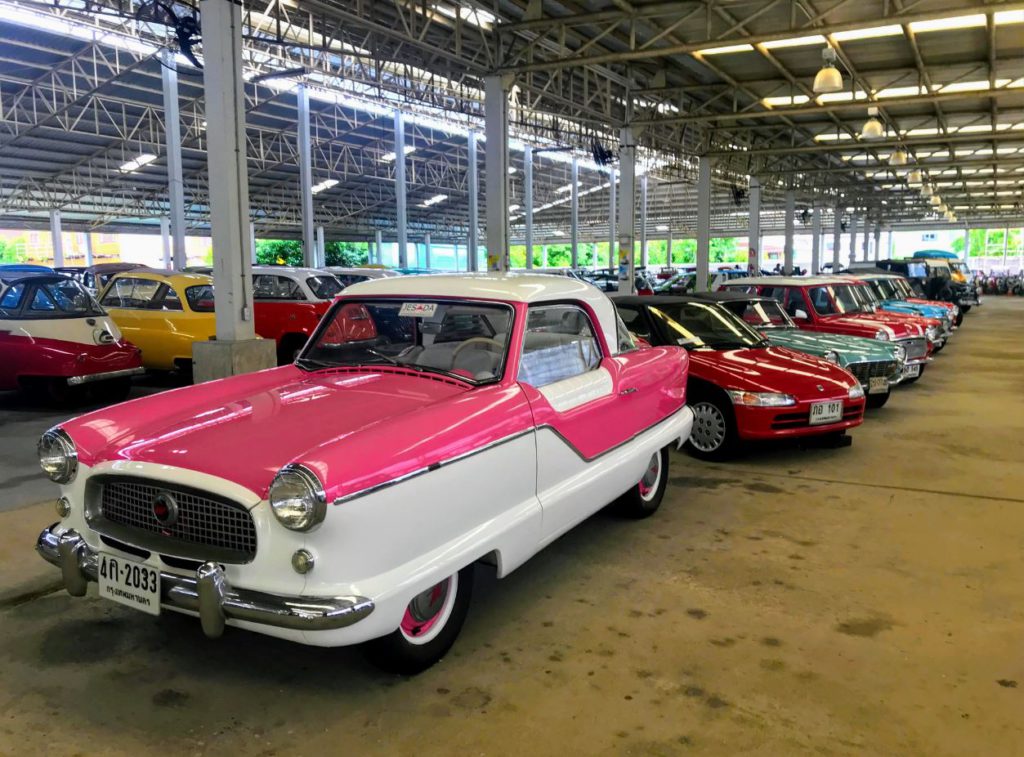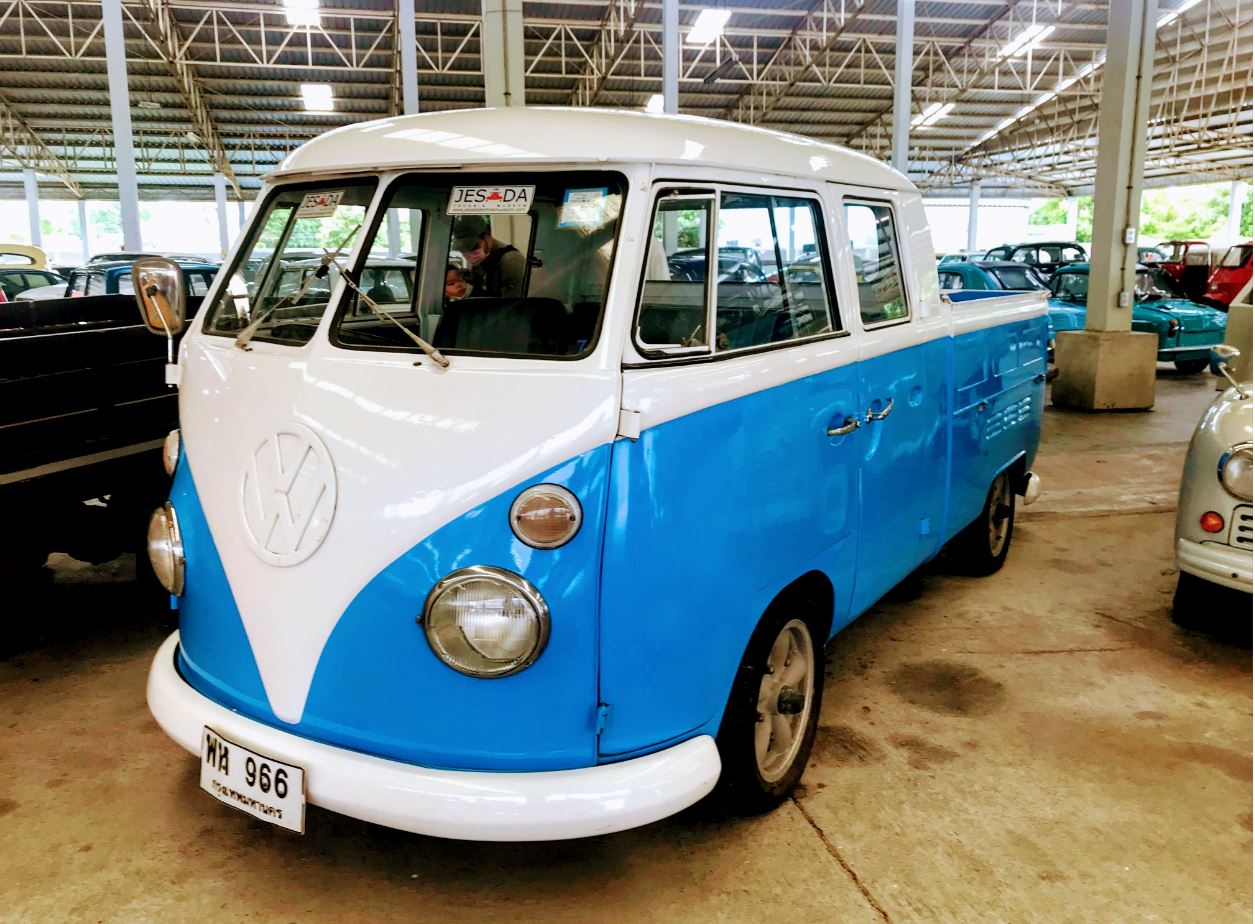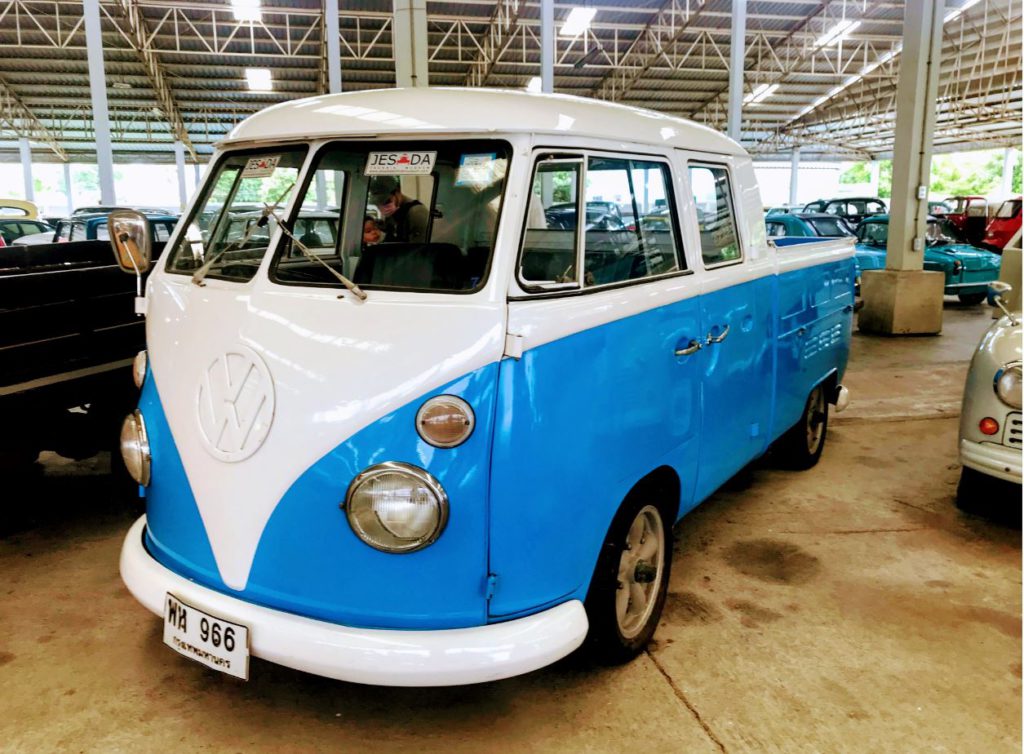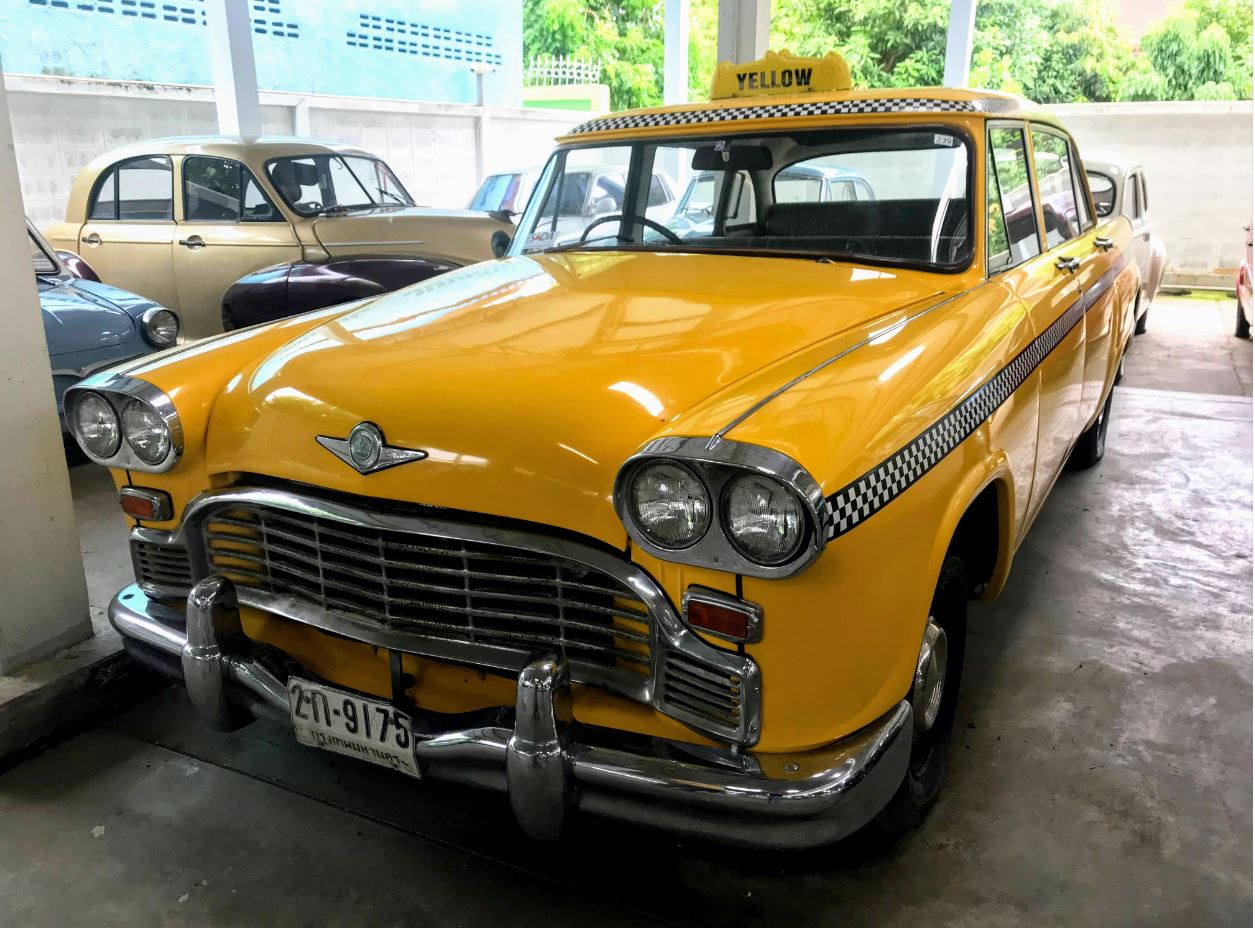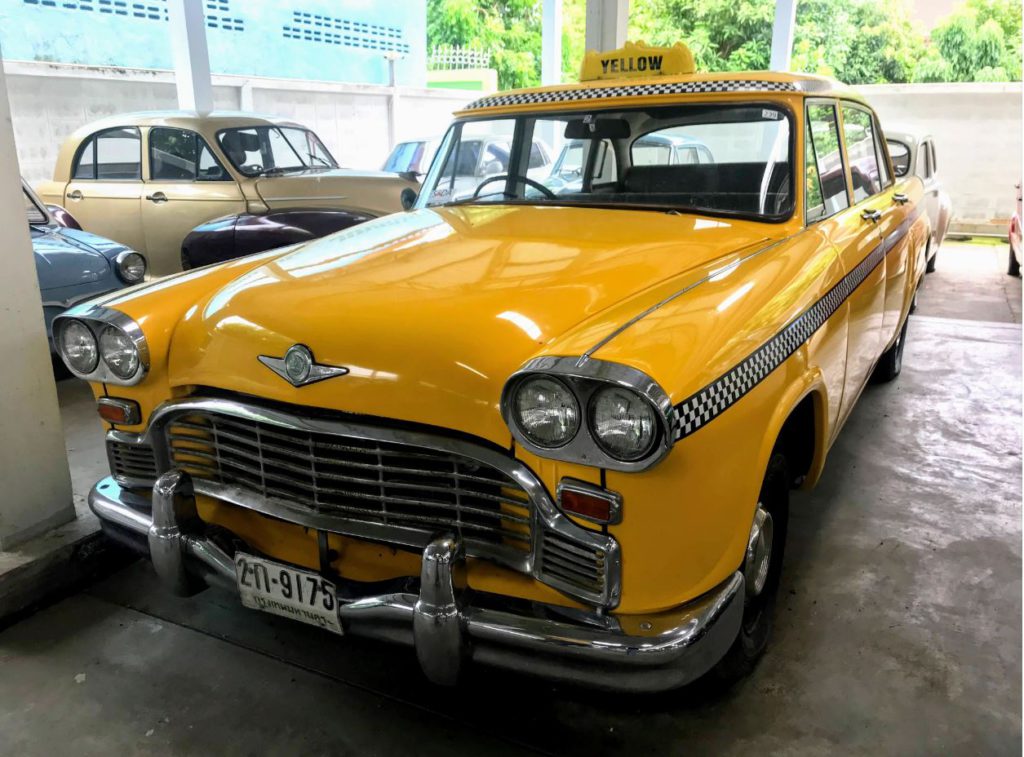 But the cars that steal the show are the cute one that looks like toys, sometimes referred to as 'Bubble cars'. It seems that the collector had a soft spot for them. You can find them in numerous colour, types, shapes and features. Some of them were so small that I wondered if a man can even sit inside them.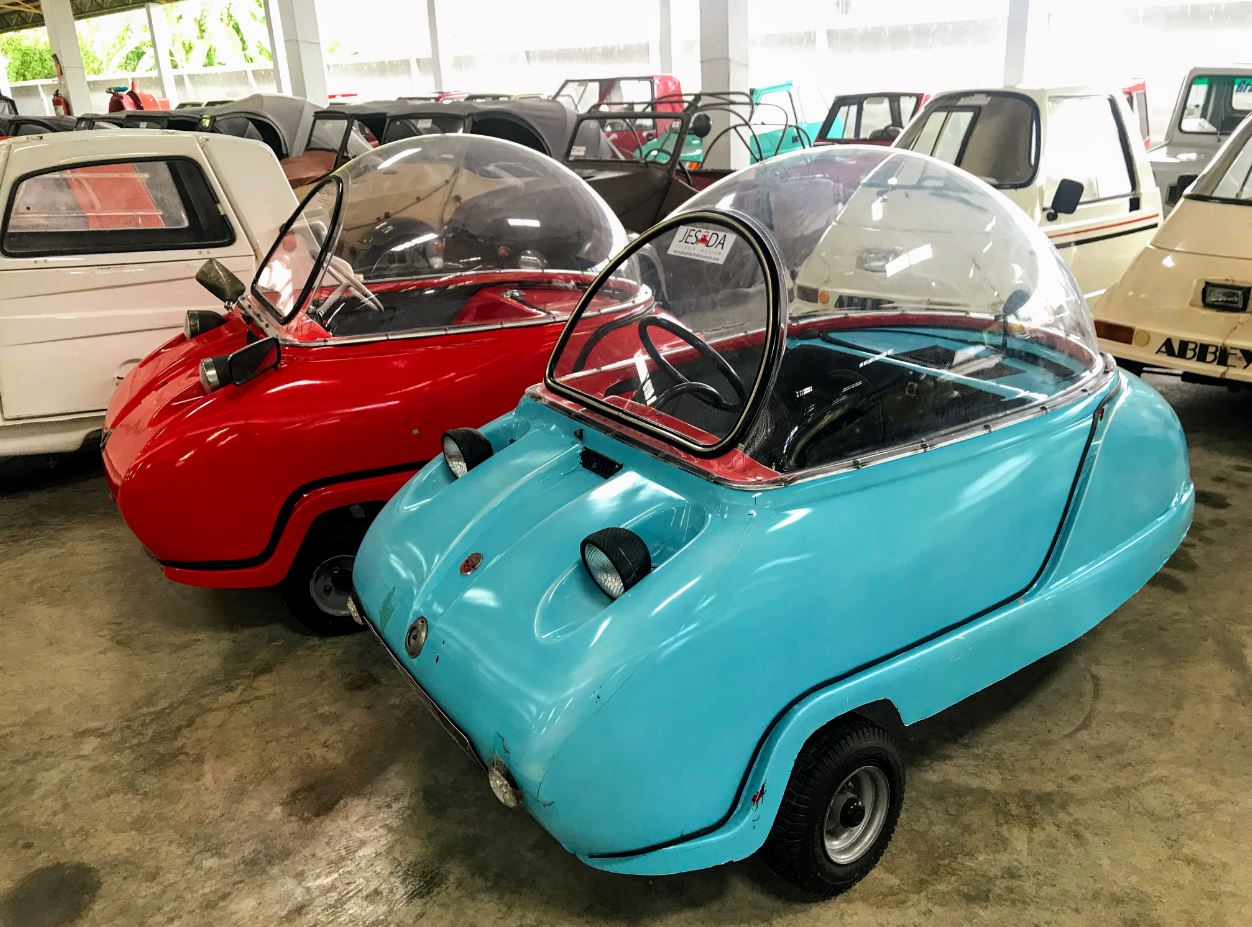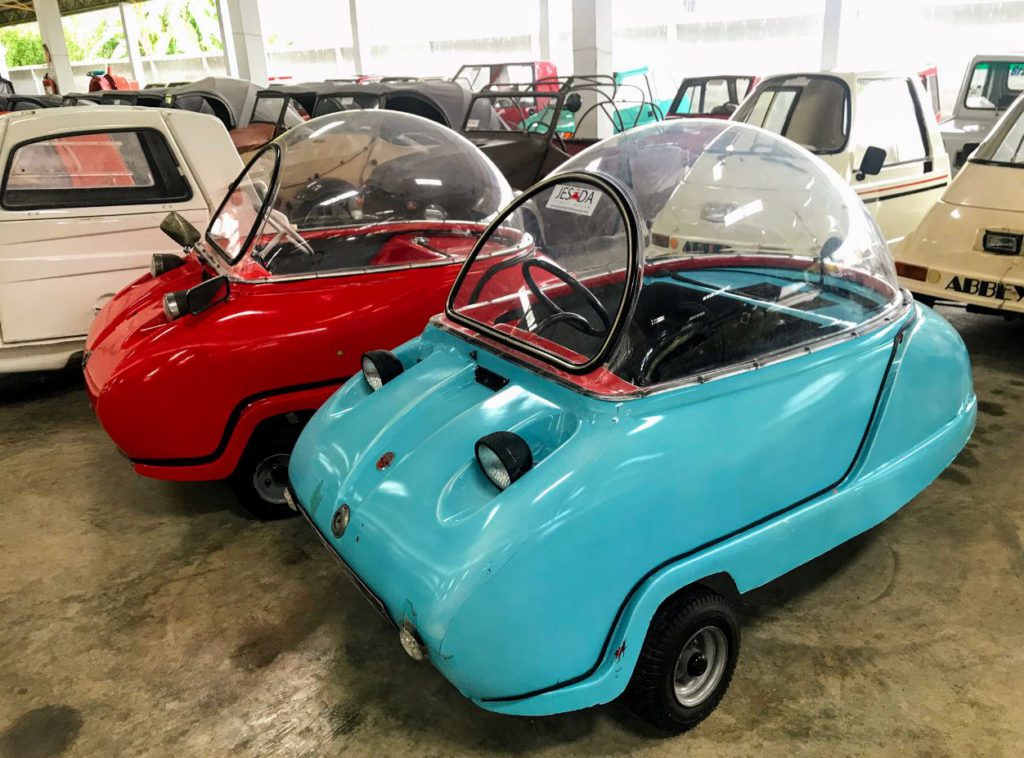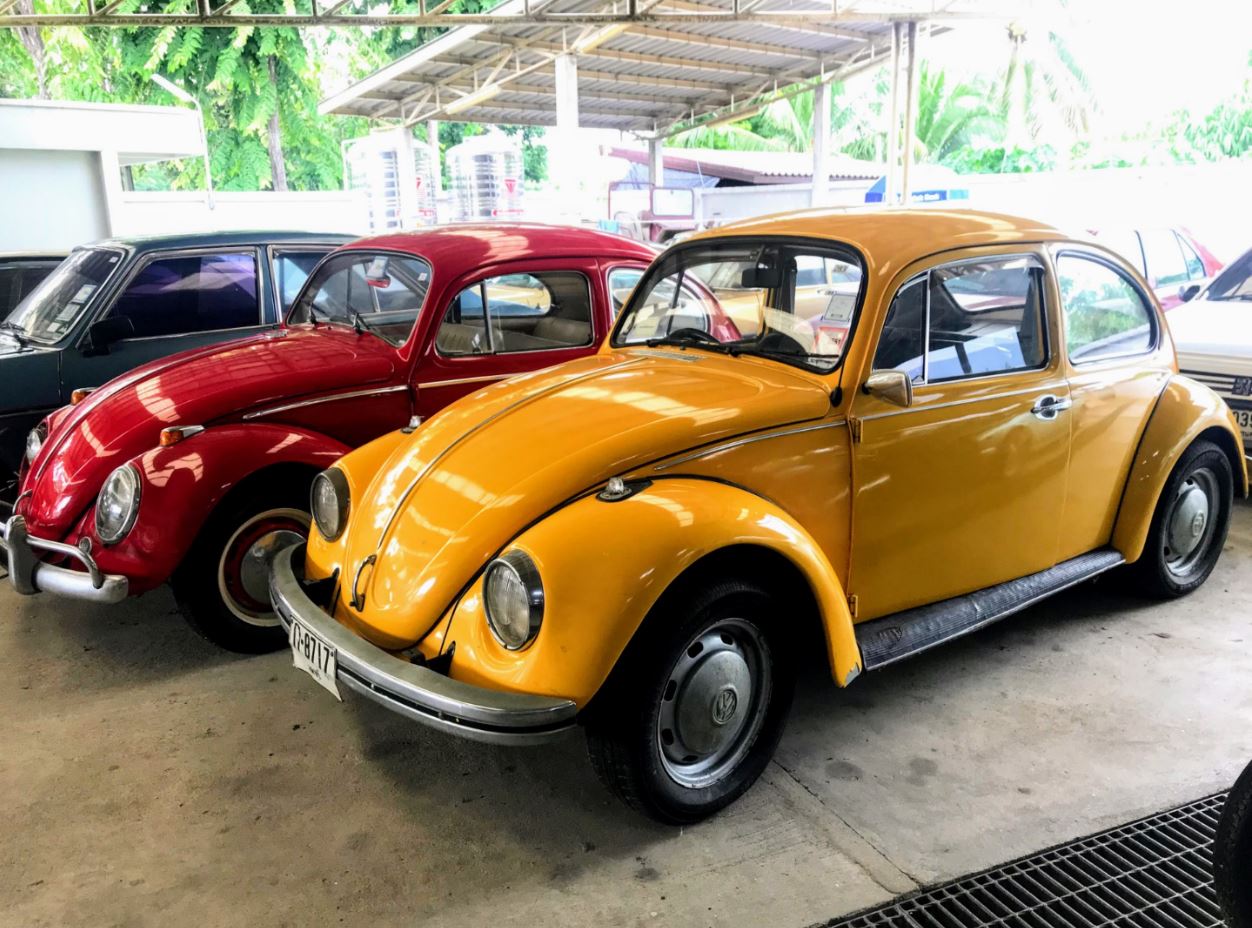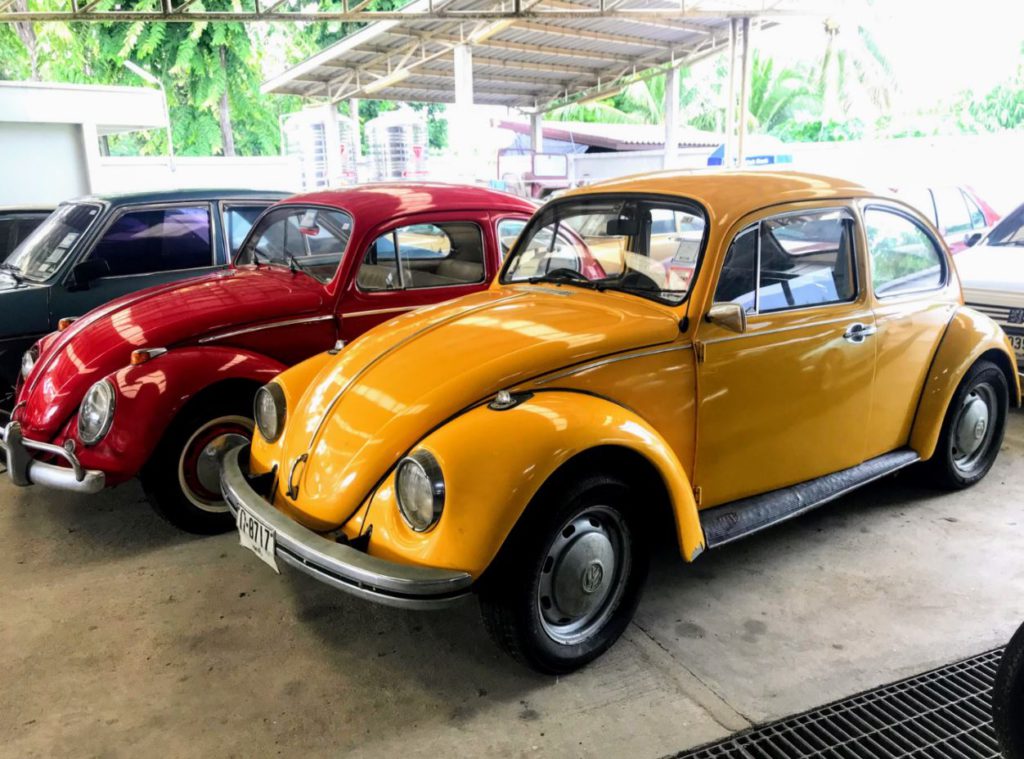 One of the most popular cars amongst the tourist is the DMC De Lorean from the famous movie 'Back to the Future'. Its boxy structure is so strange that you can point it out from a distance. Another one is a Jeepney, a kind of public minivan that you can only spot in the Philippines.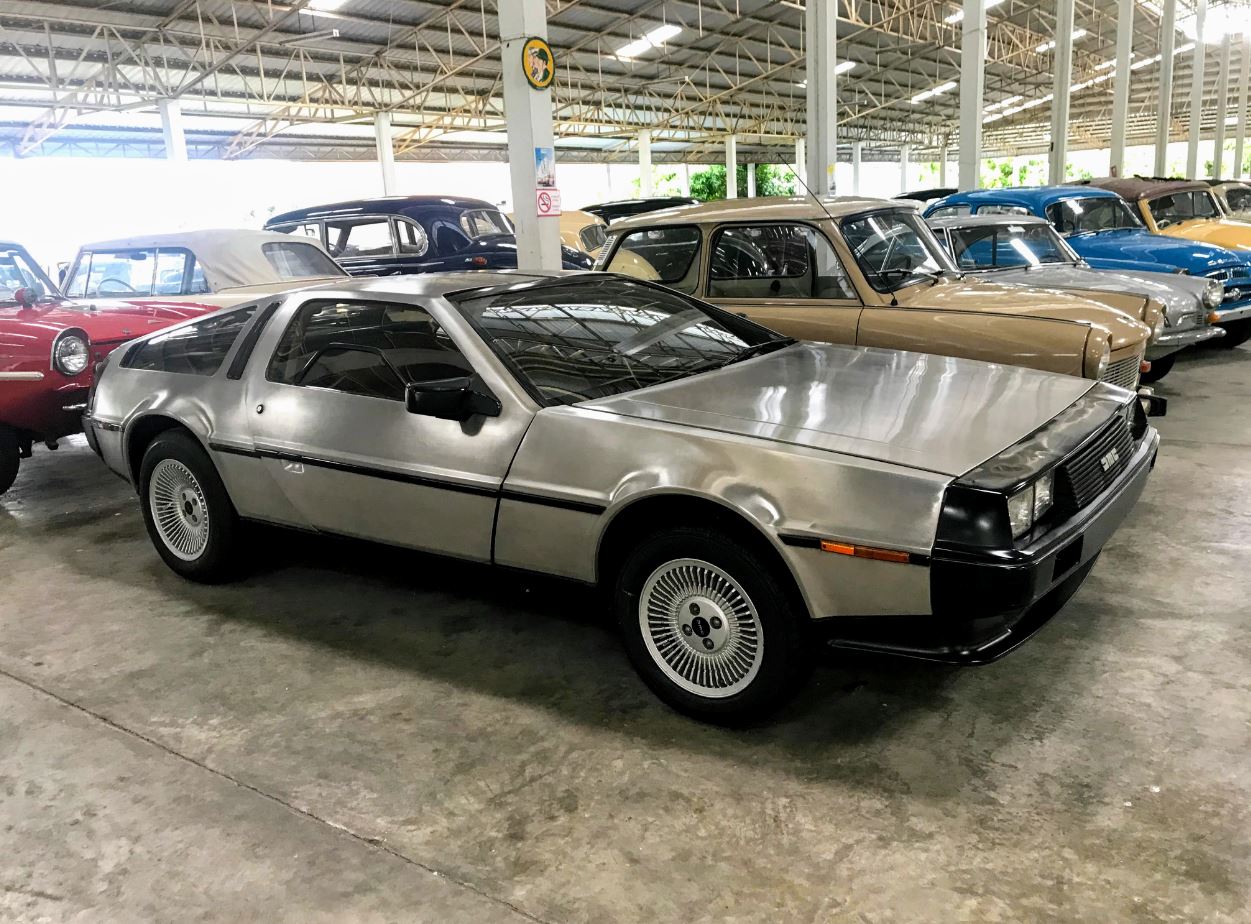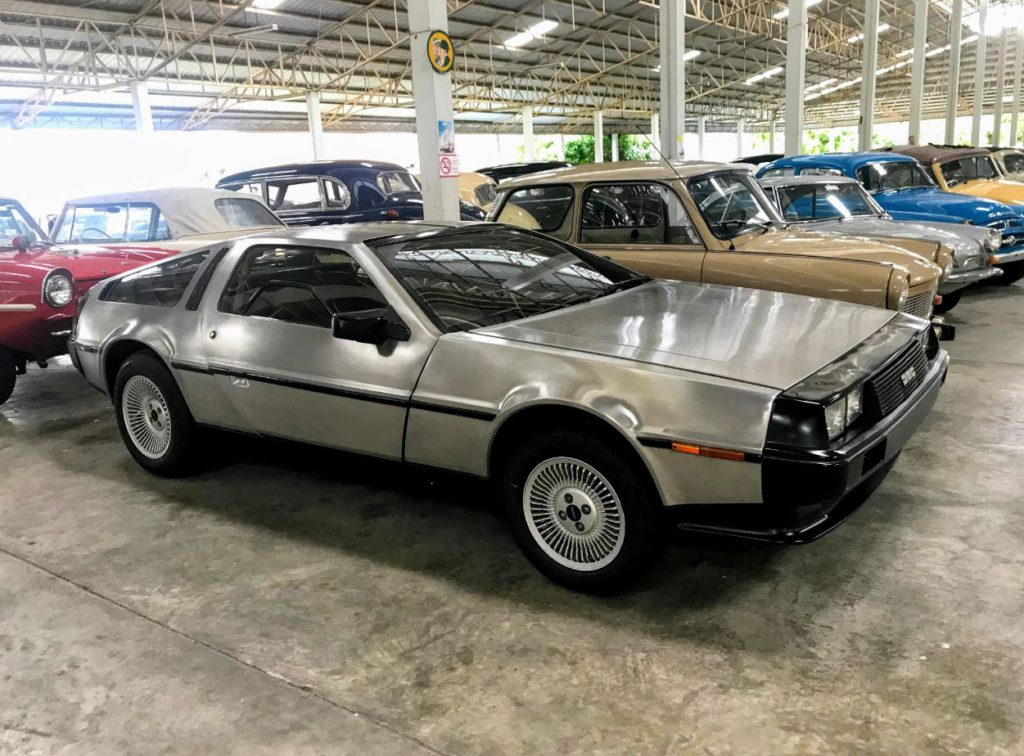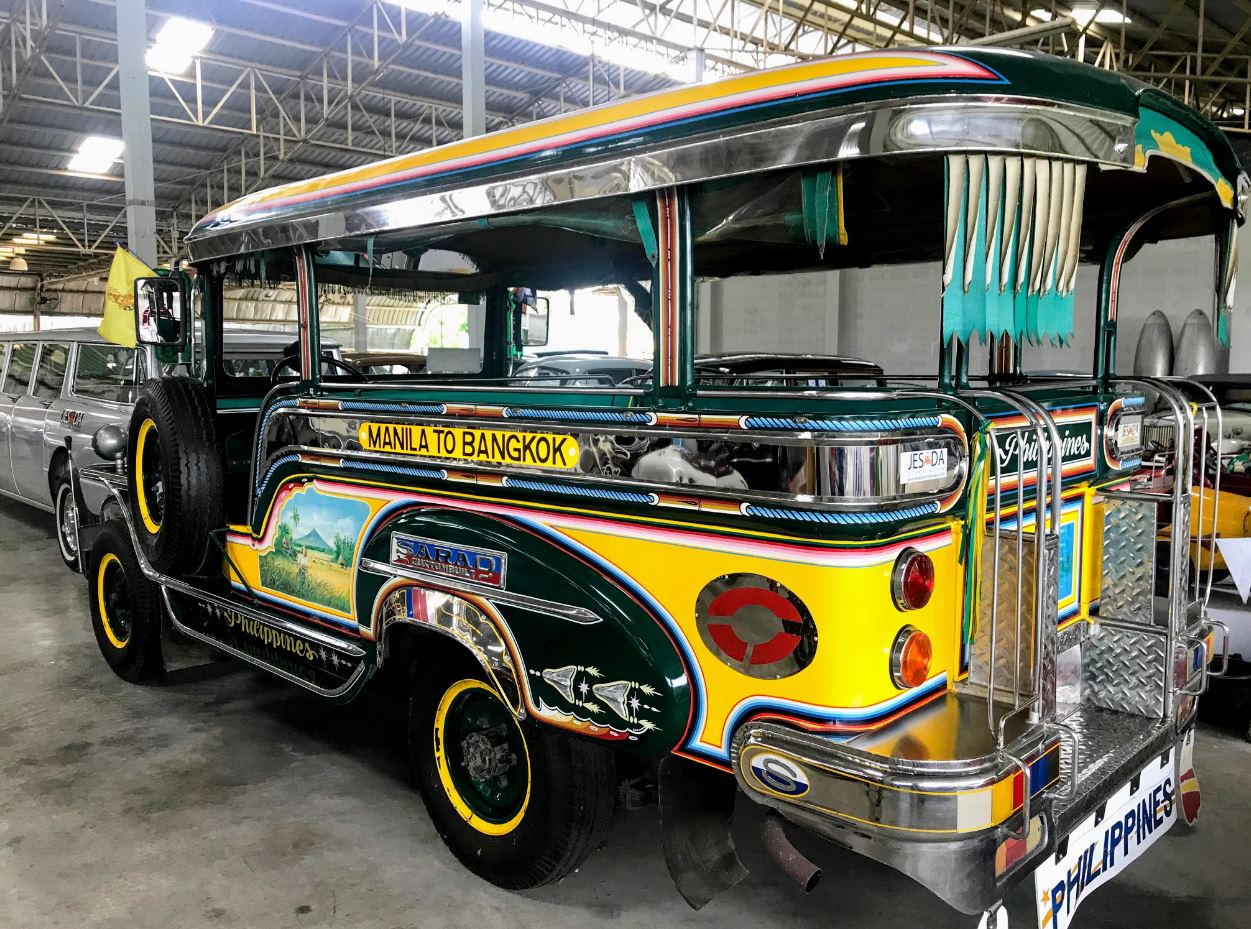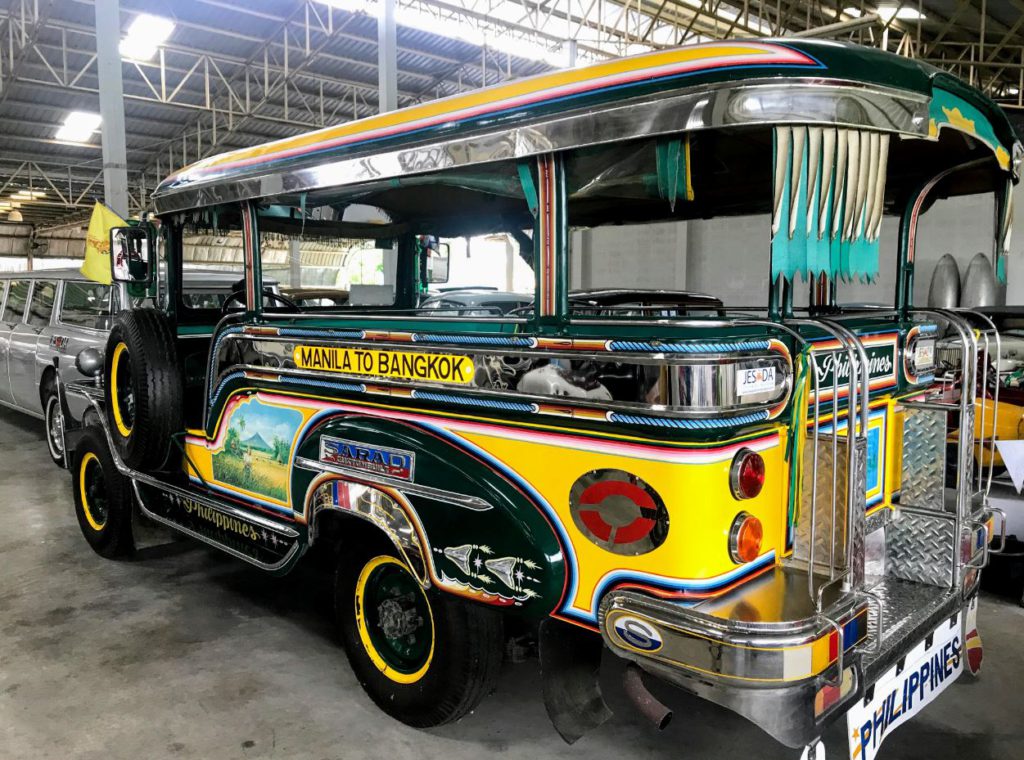 Then there is a whole section of two-wheelers of Vespas in different colours and versions. In another section behind the counter at the entrance are even more pieces. Although it looks like they have been plagued with rust and are not in great condition.
You can find rows of toy cars and bicycles displayed on a rusty wall-sized shelf.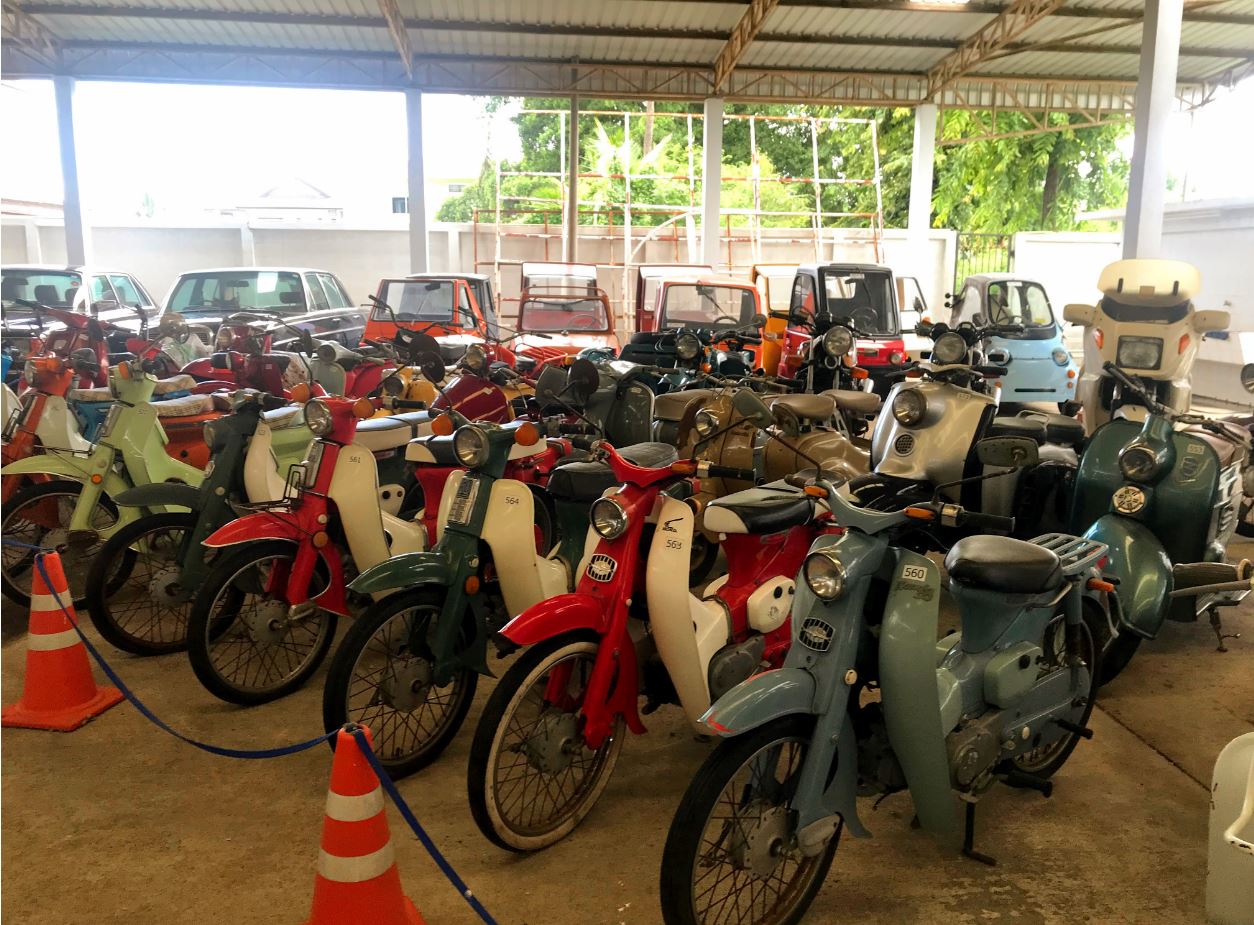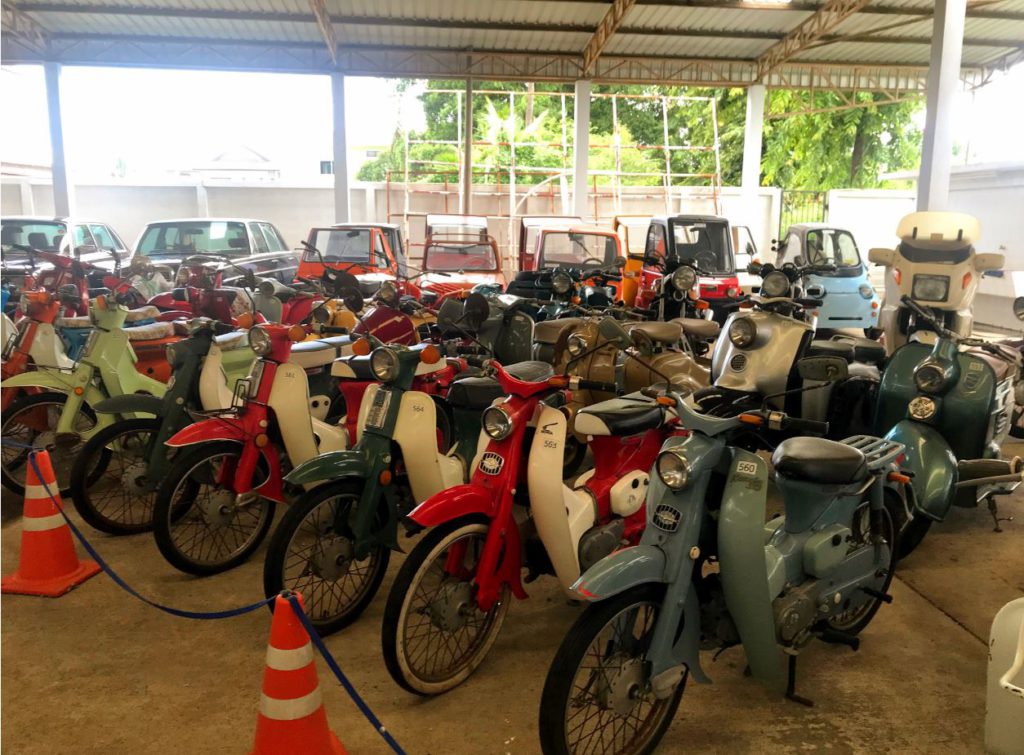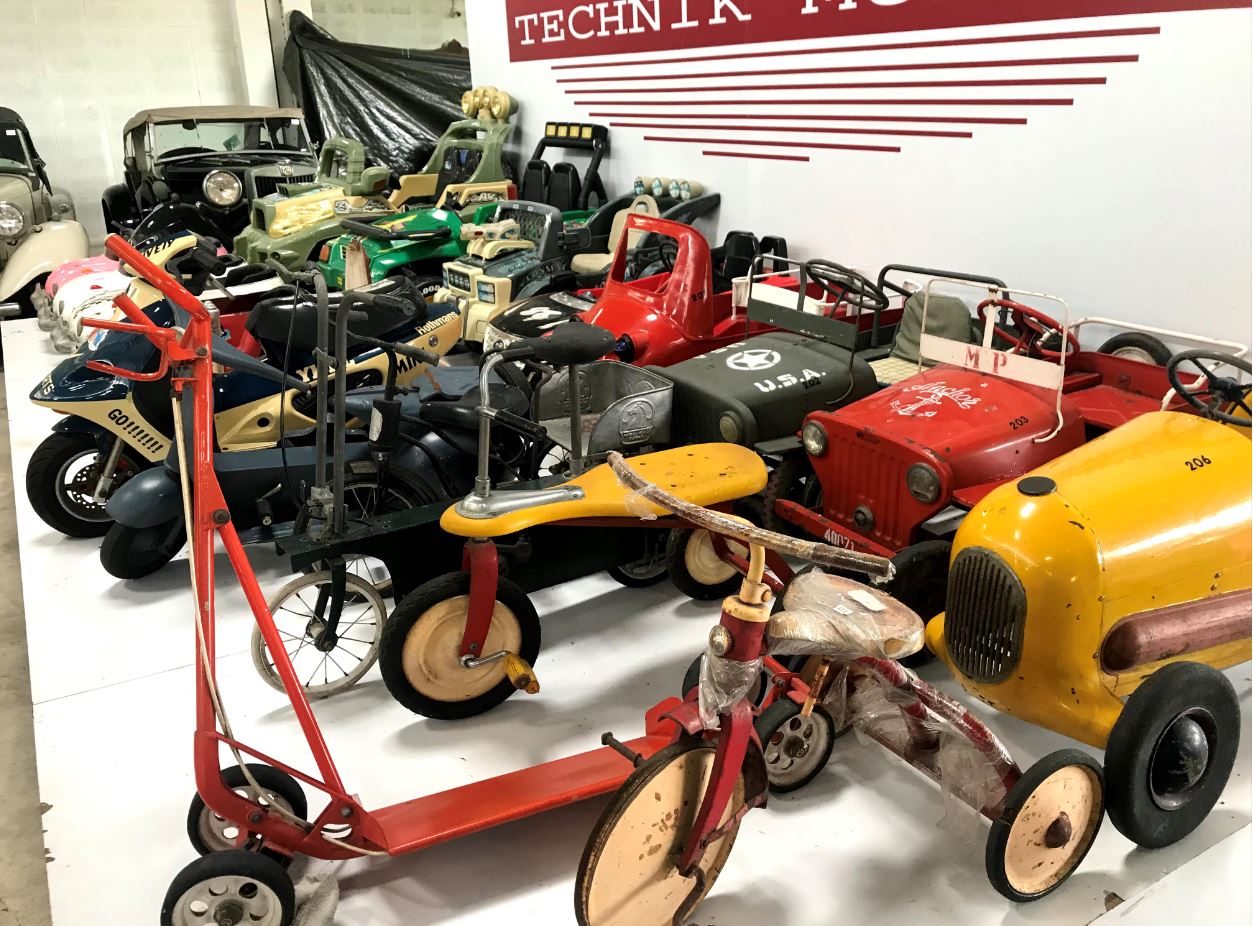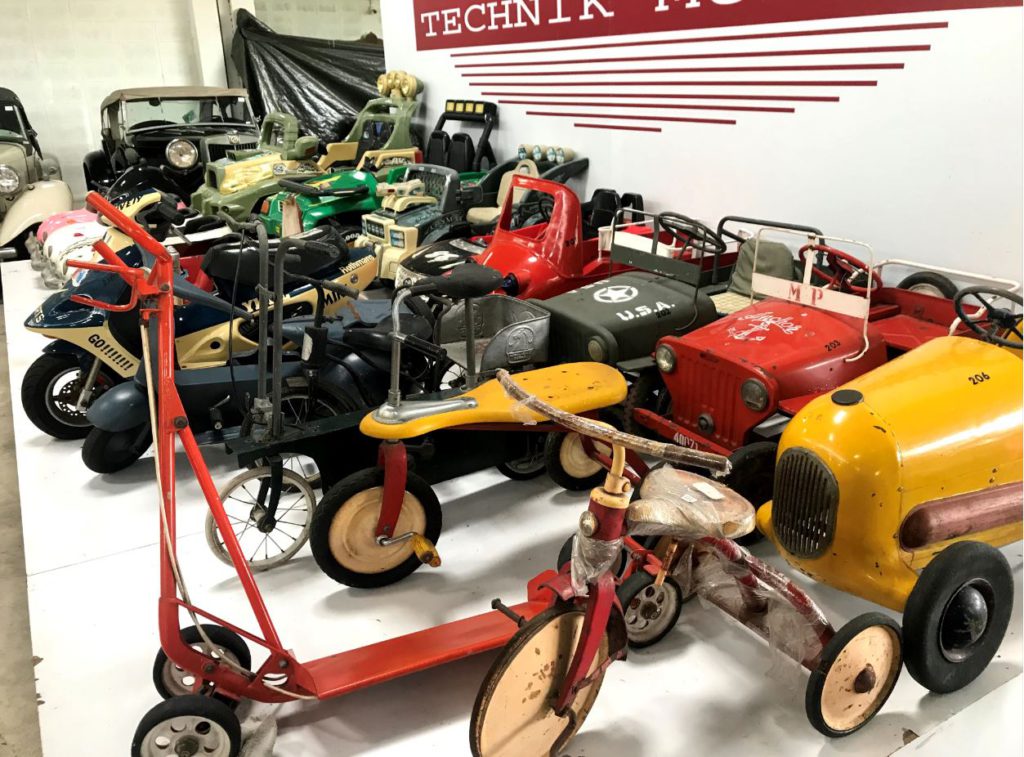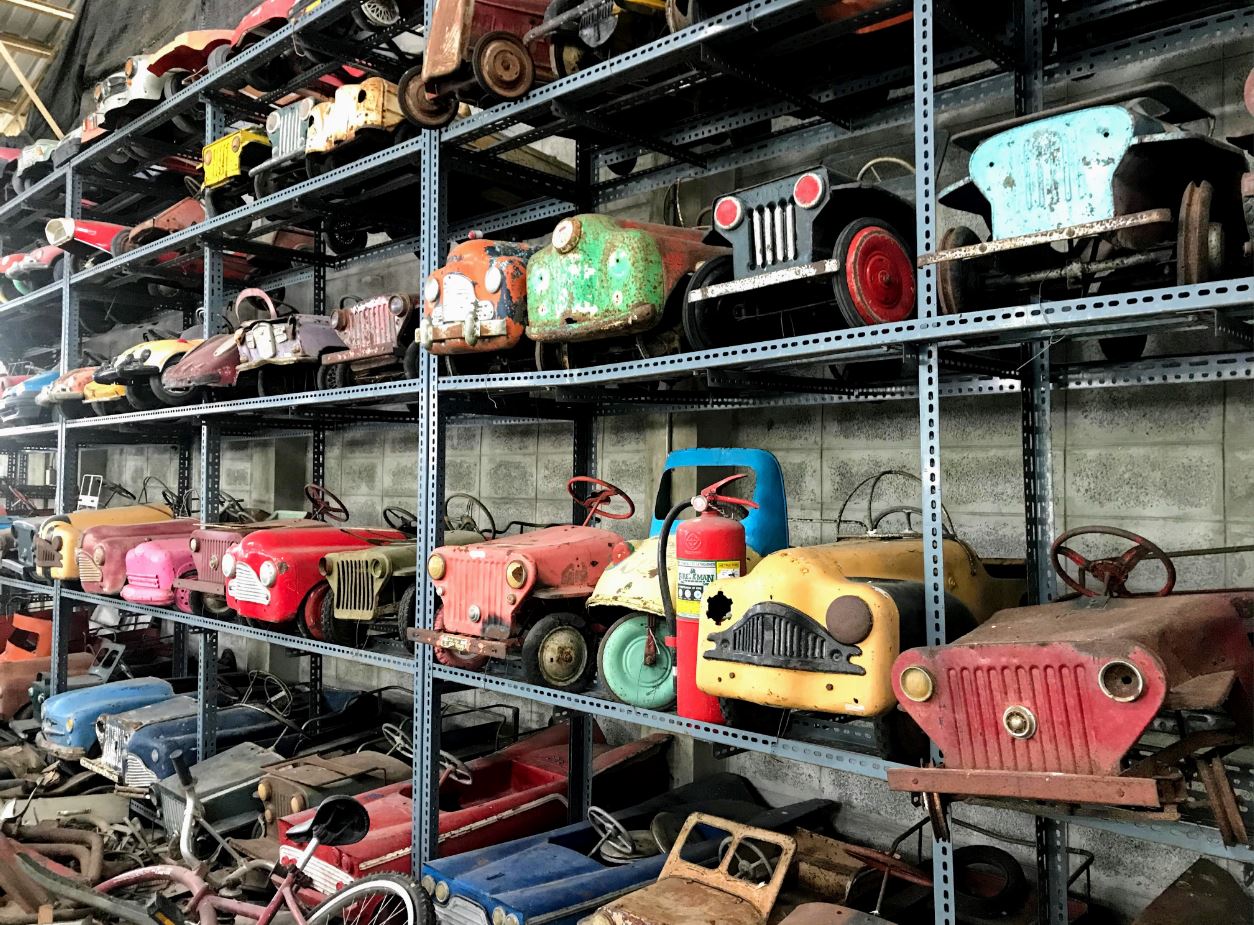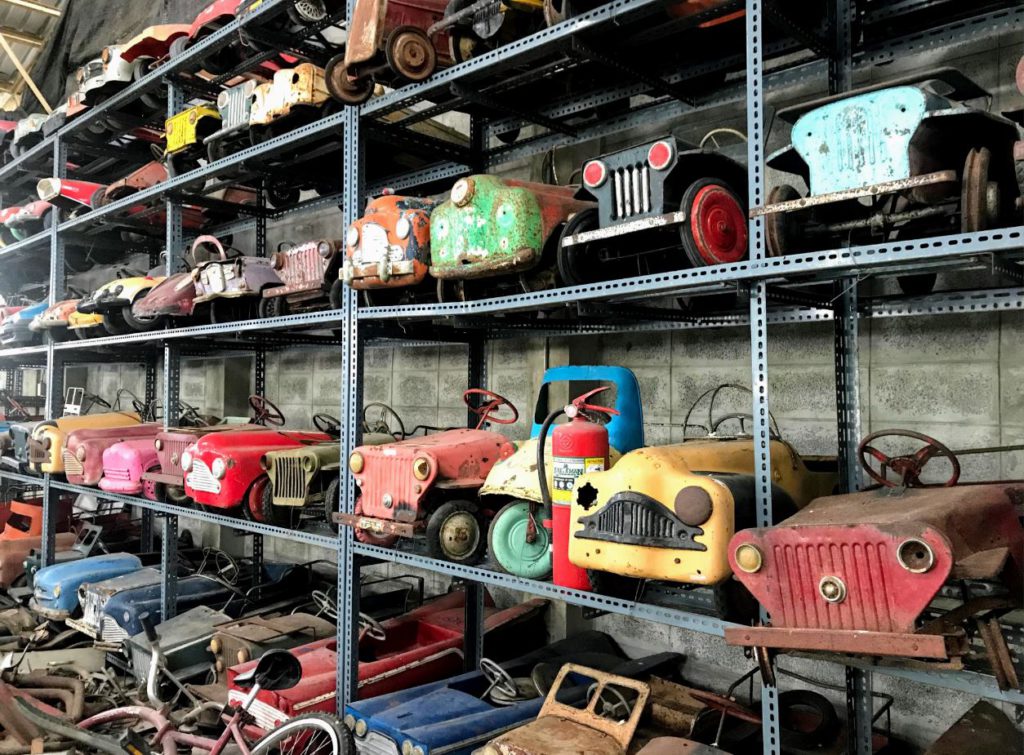 Keep poking your head around and you may come across a section with even bigger vehicles. Bus! There are three double-decker buses in the premises and a yellow school bus that I have seen several times in cartoons.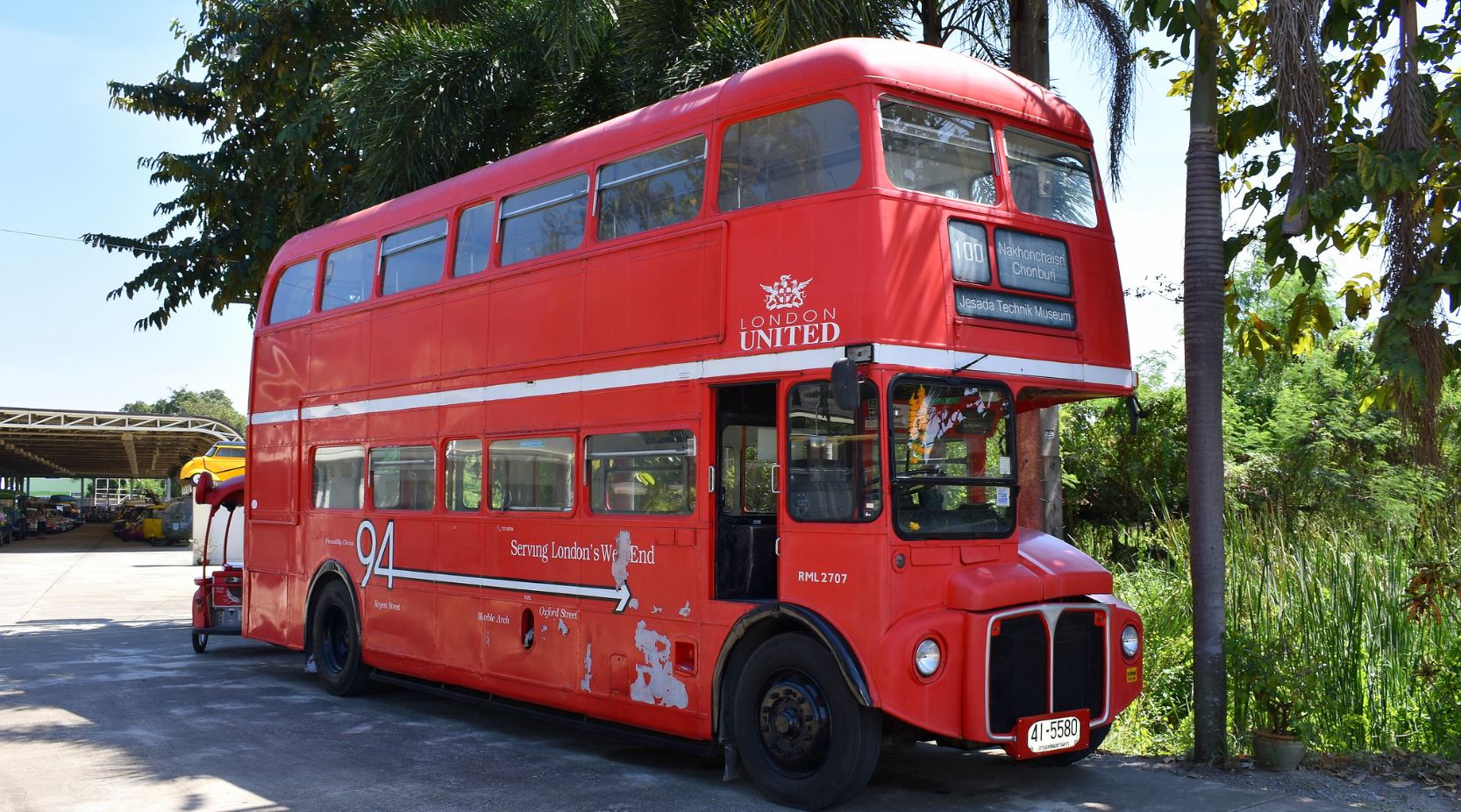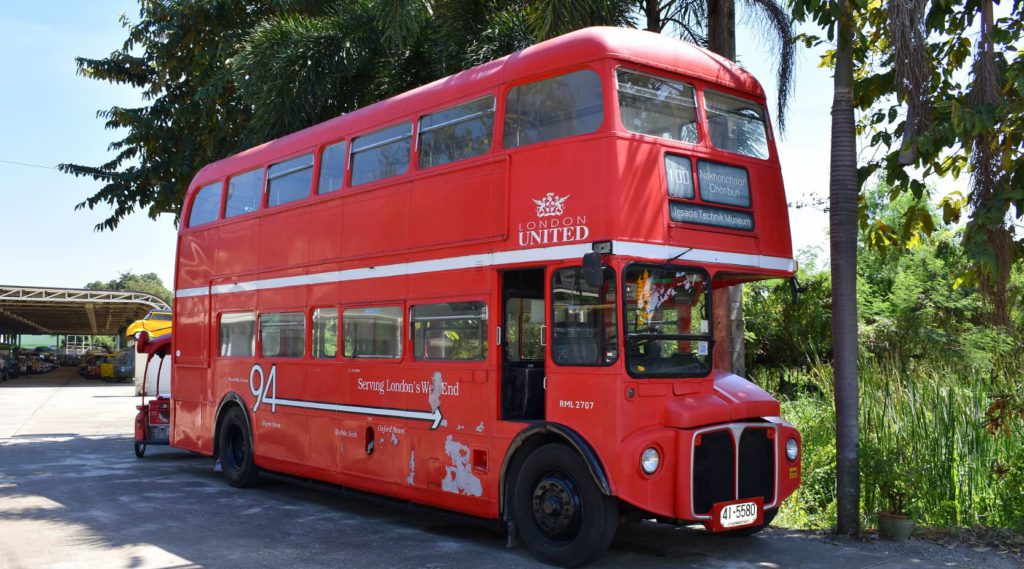 Although limited, you can even find military-grade aircraft and a helicopter. On the other end, there are ancient bicycles, rickshaws from Bangladesh and Cambodia, boats, pickup trucks and several types of tuk-tuks.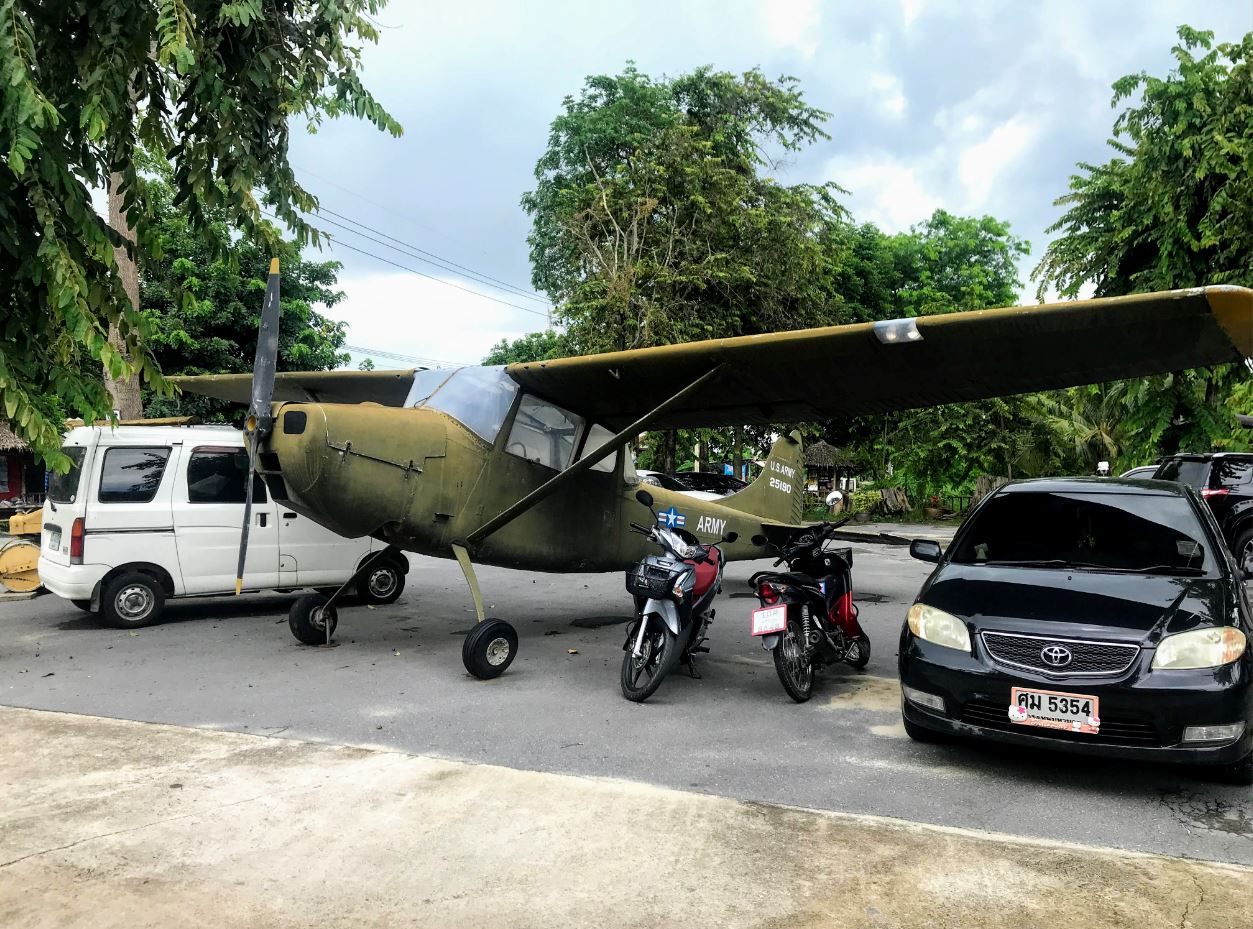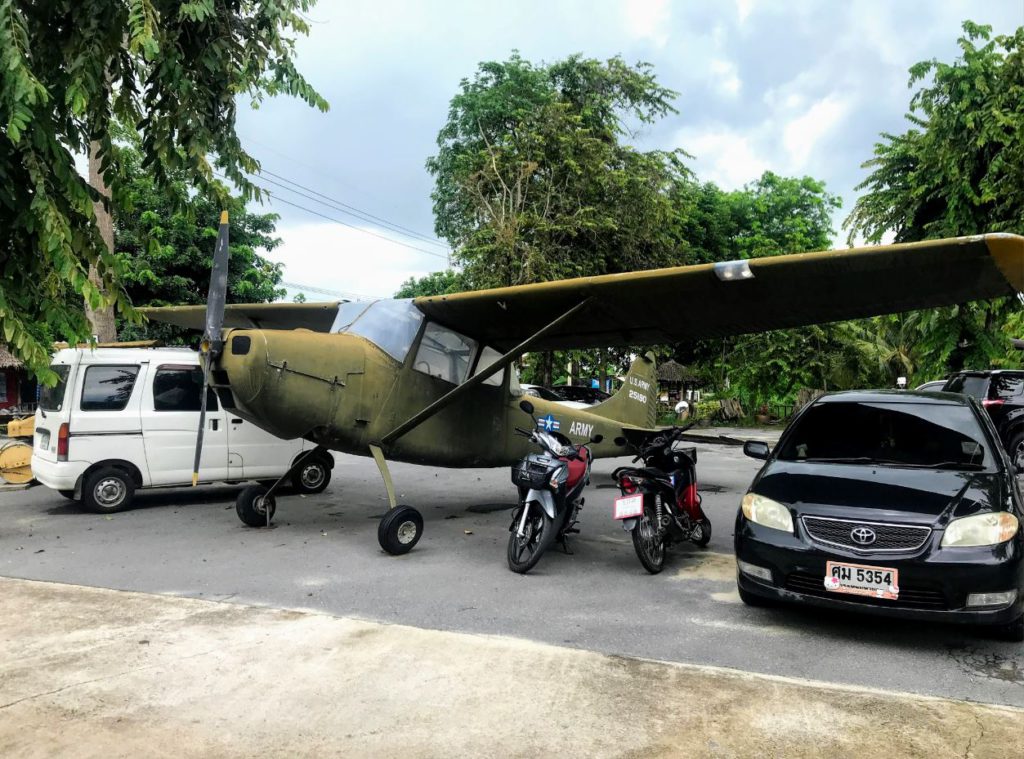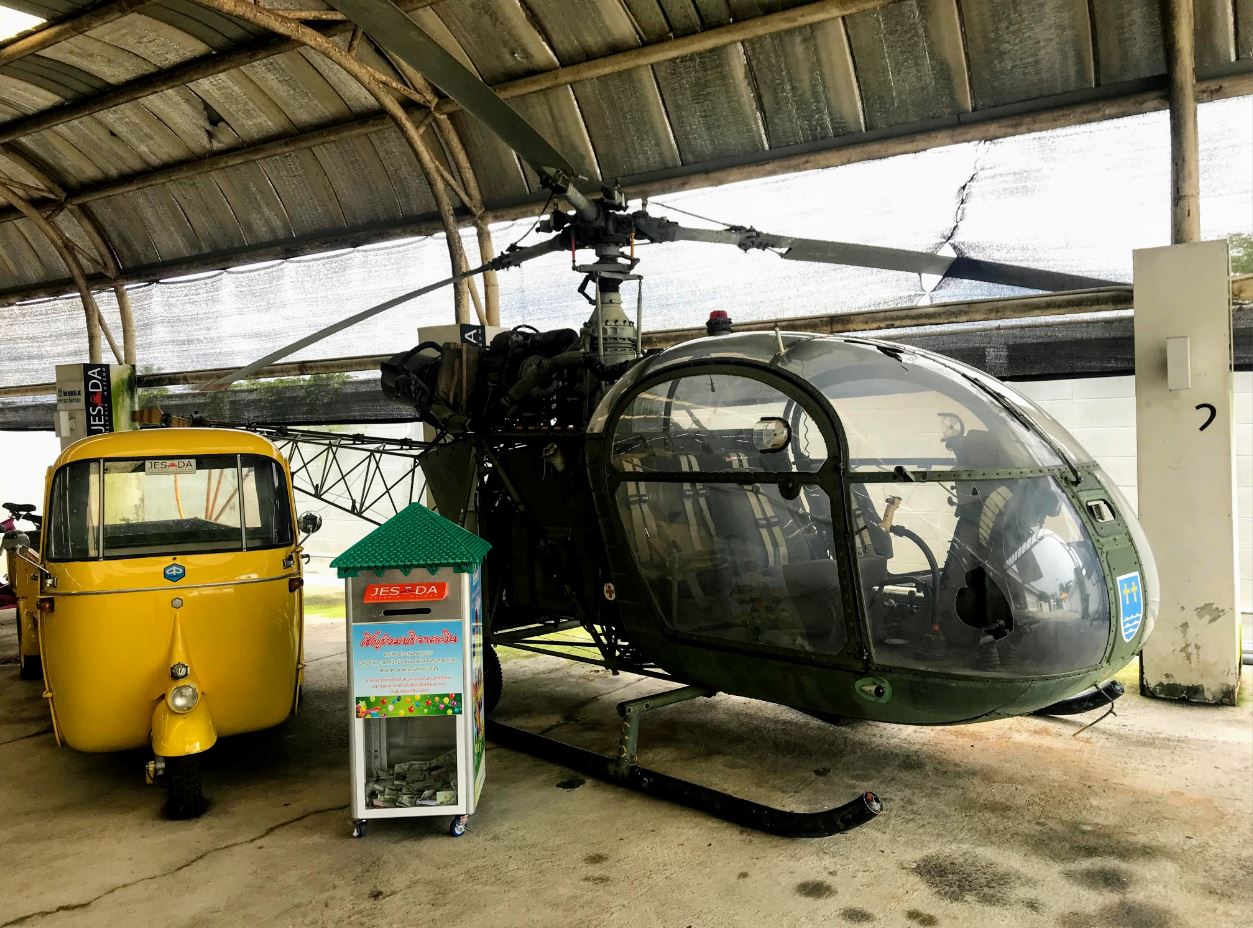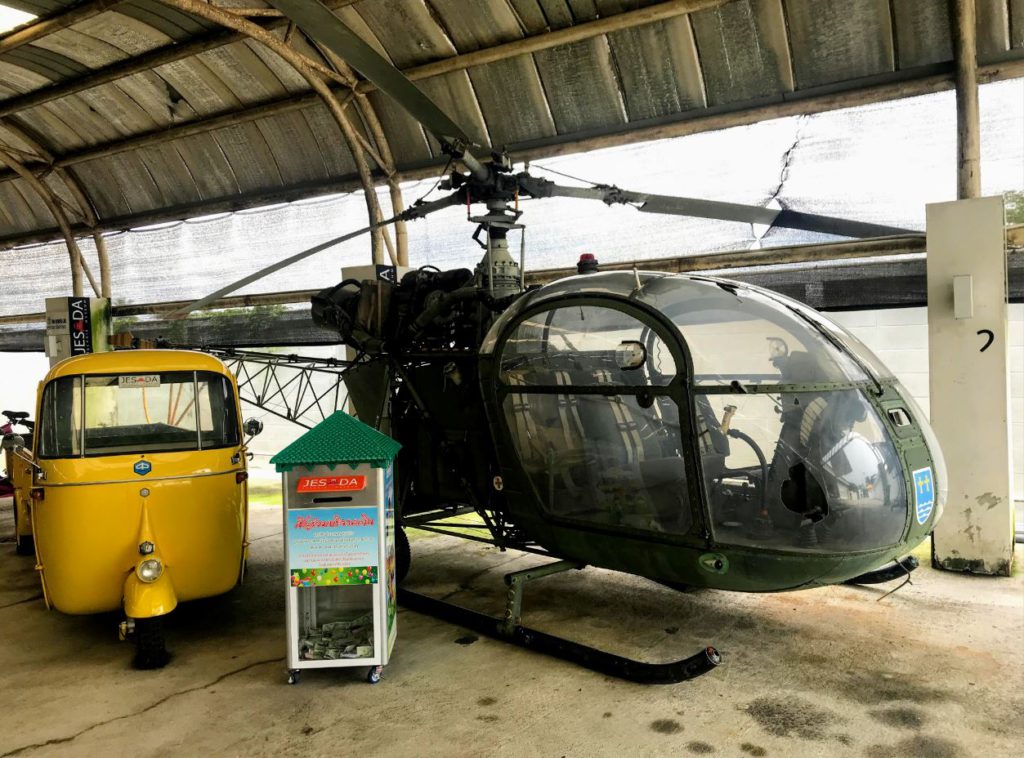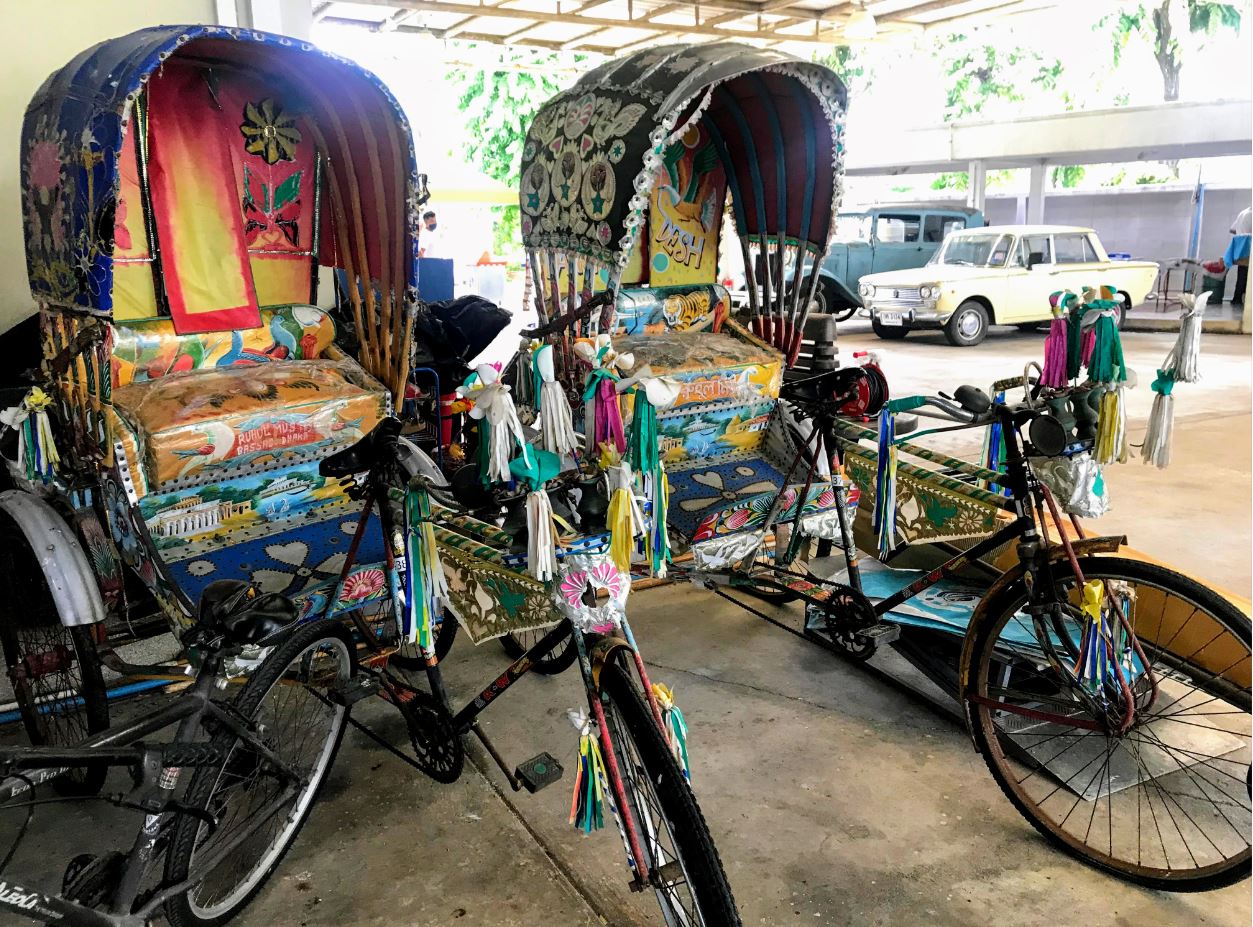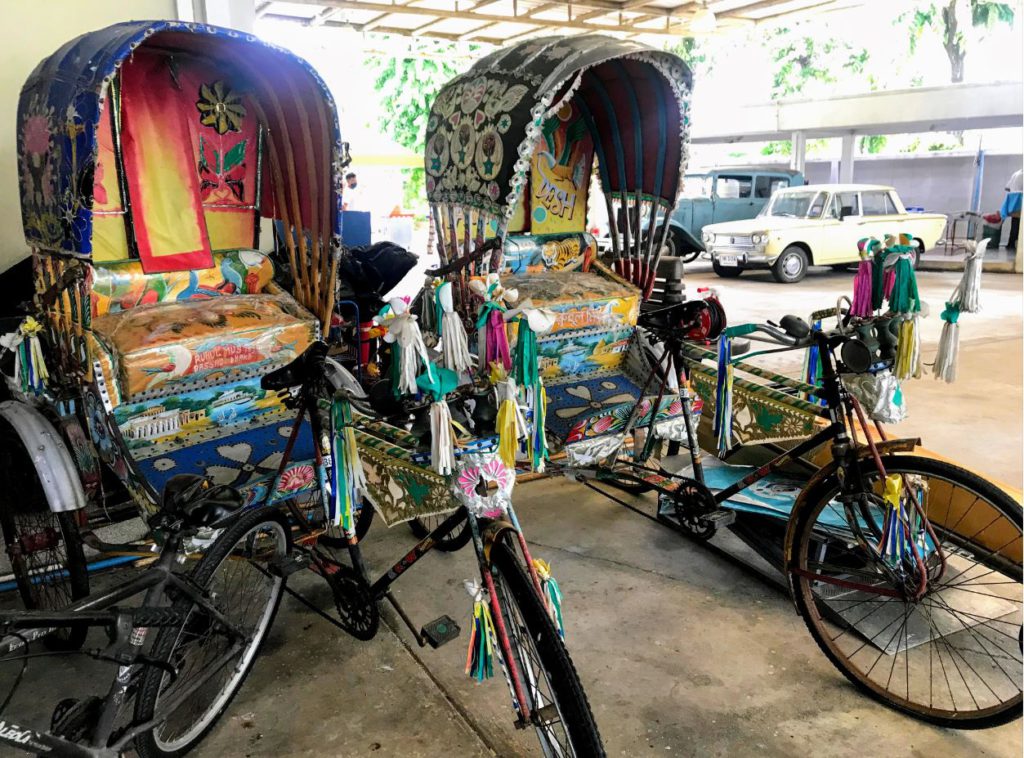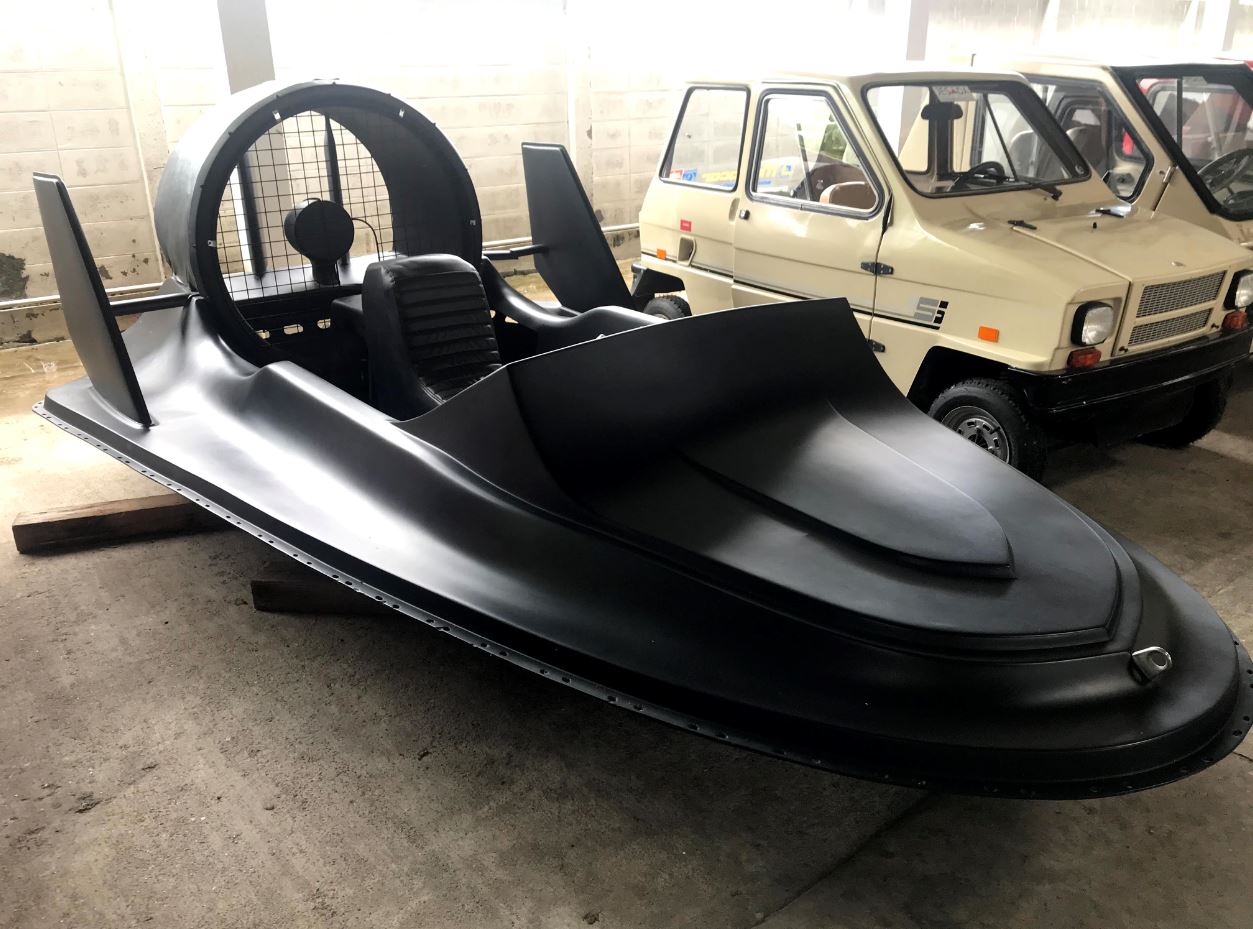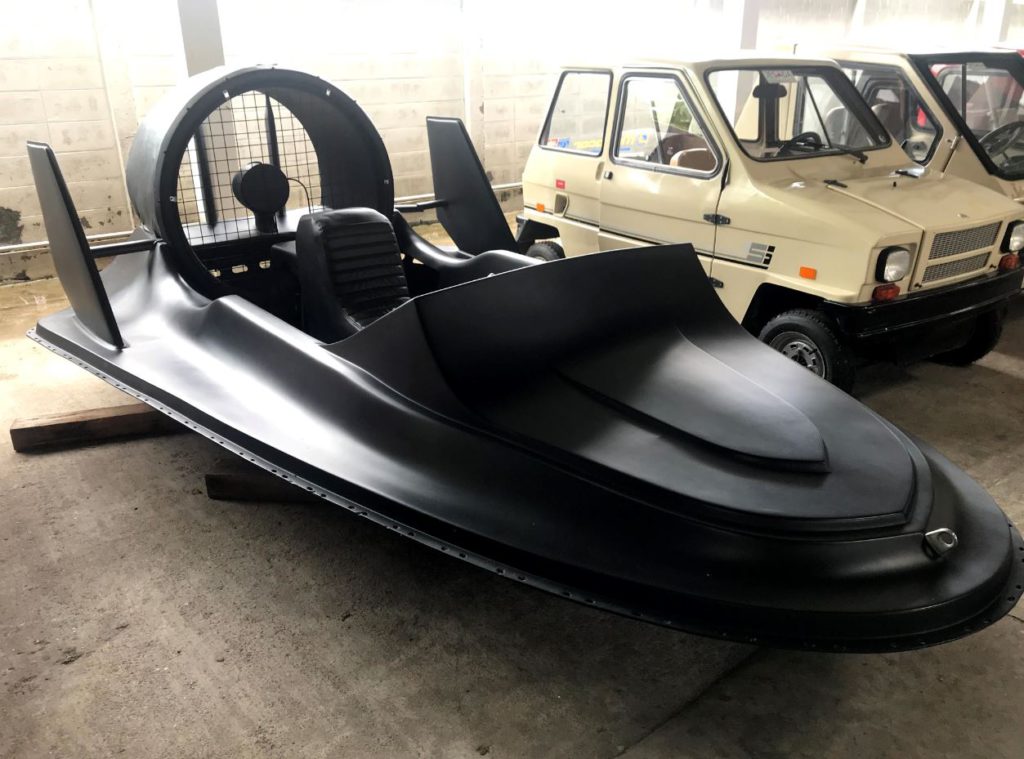 As we were walking out of the museum towards the main road, we got another surprise. Two steam locomotive engines were standing forlorn right next to a railway track. A signage in front of them signifies that they too are a property of Jesada Technik Museum.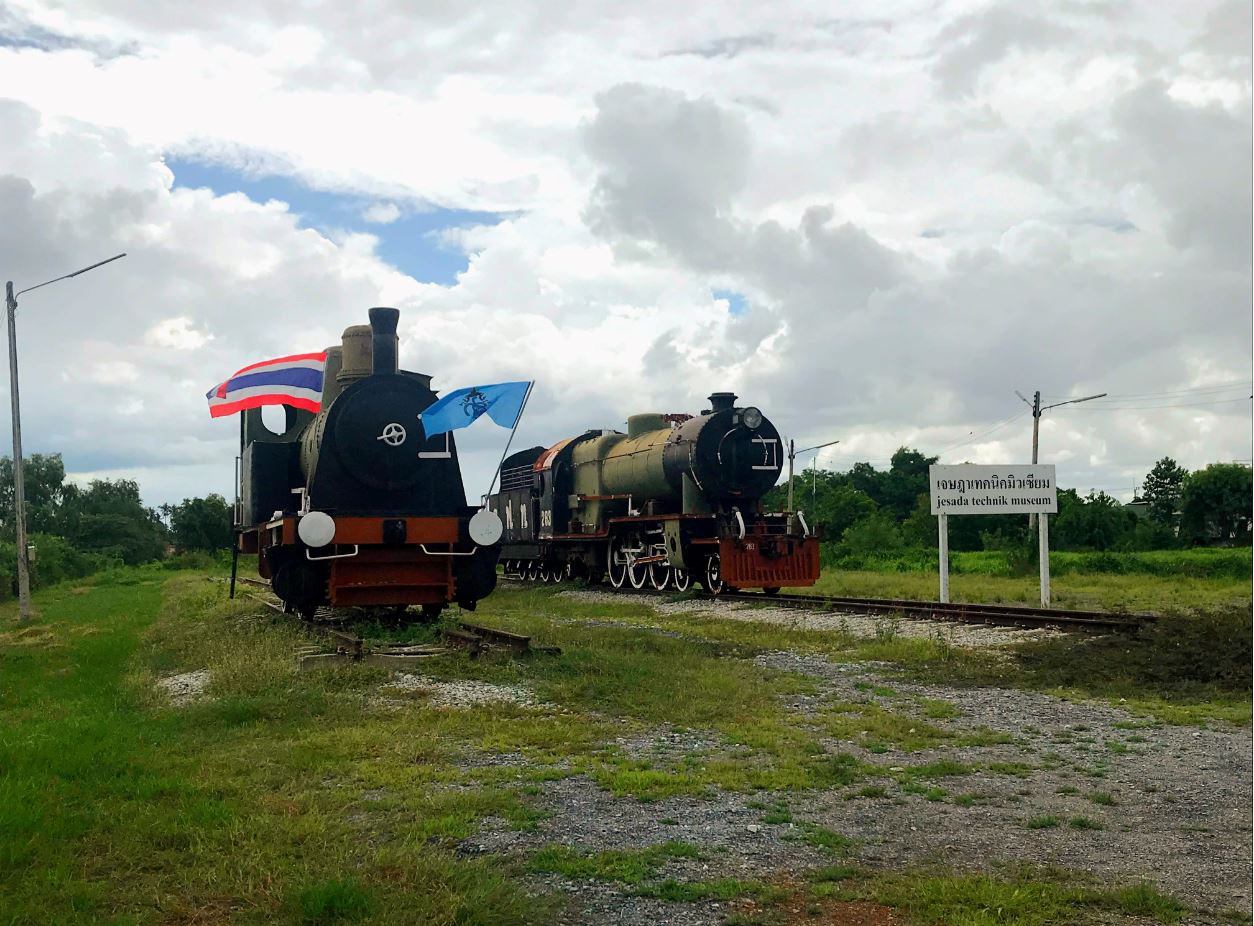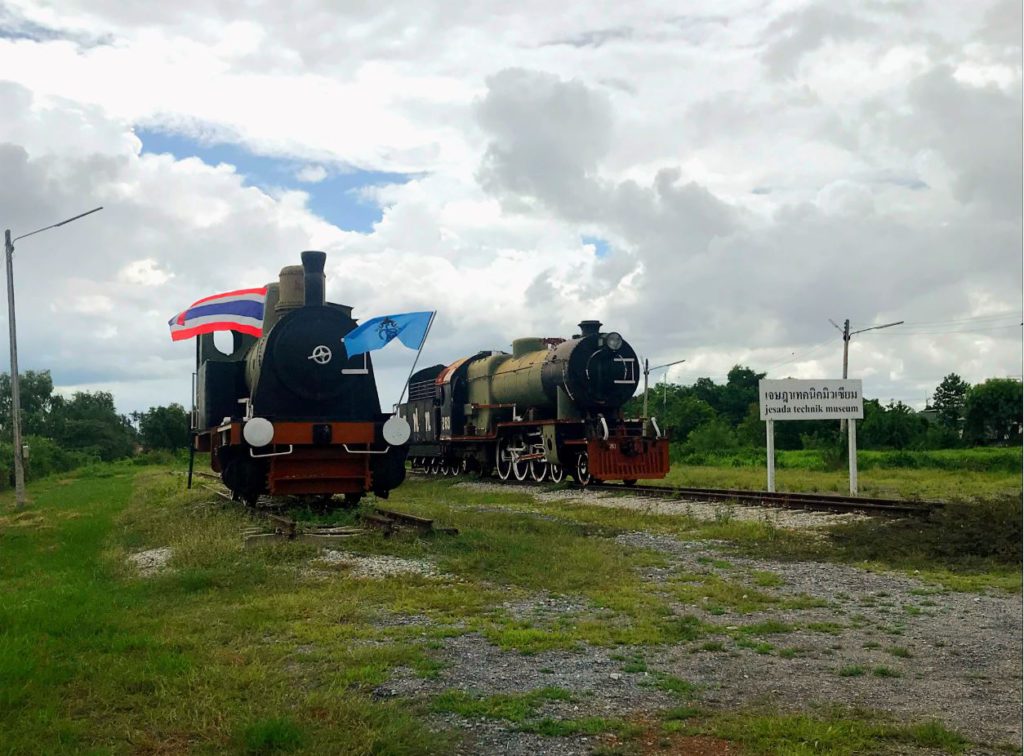 Is visiting Jesada Technik Museum Worth it?
The museum is great, I have to give that. But travelling so much just to reach here, it is probably not worth it. If you are interested to visit, I will suggest you add a couple of more places to the day tour (read below). If you are interested in automobiles, then a visit to this place is definitely worth it.
Places to visit nearby
If you are in the area, consider visiting the following places too.
Wat Samphran – A famous temple with a cylindrical pink building and a dragon that surrounds and sits on it. You can take a taxi for a distance of 15km. (Location)
Thai Human Imagery Museum – A museum showcasing fibreglass sculpture depicting scenes out of lives of local Thai people. You can take a taxi for a distance of 8km. (Location)
Central Salaya – A shopping mall and complex with popular fashion brands, food court, movie theatre and even an outdoor market. You can take a taxi for a distance of 12km. (Location)
Don Wai Floating Market – This one is a large park with a great Buddha statue and flower gardens, ideal for relaxing with kids and a picnic. You can take a taxi for a distance of 14km or stop by on your way back. (Location)
Thai Film Museum – A museum showcasing items and studios from the Thai Film Industry spanning several decades. You can take a taxi for a distance of 14km or stop by on your way back. (Location)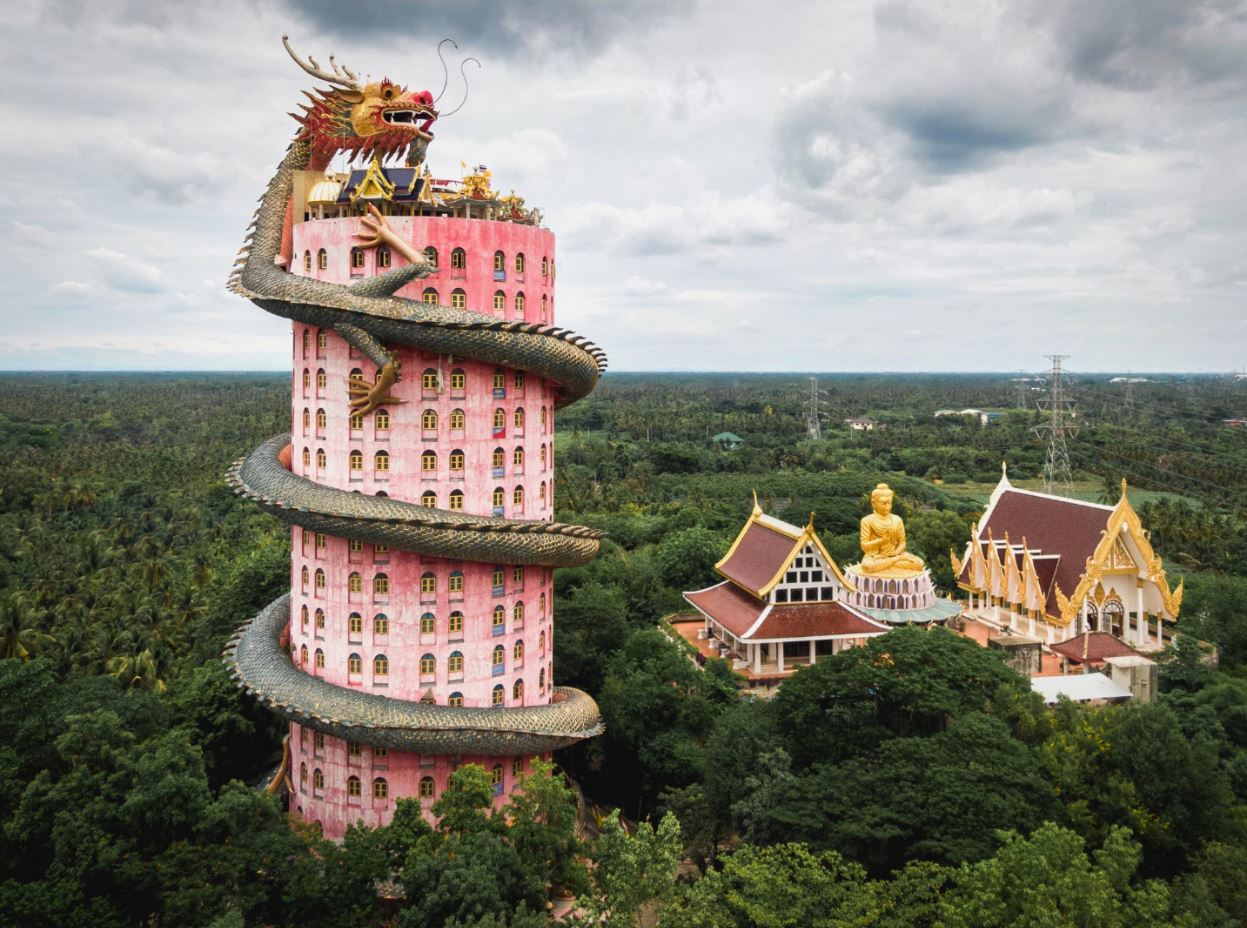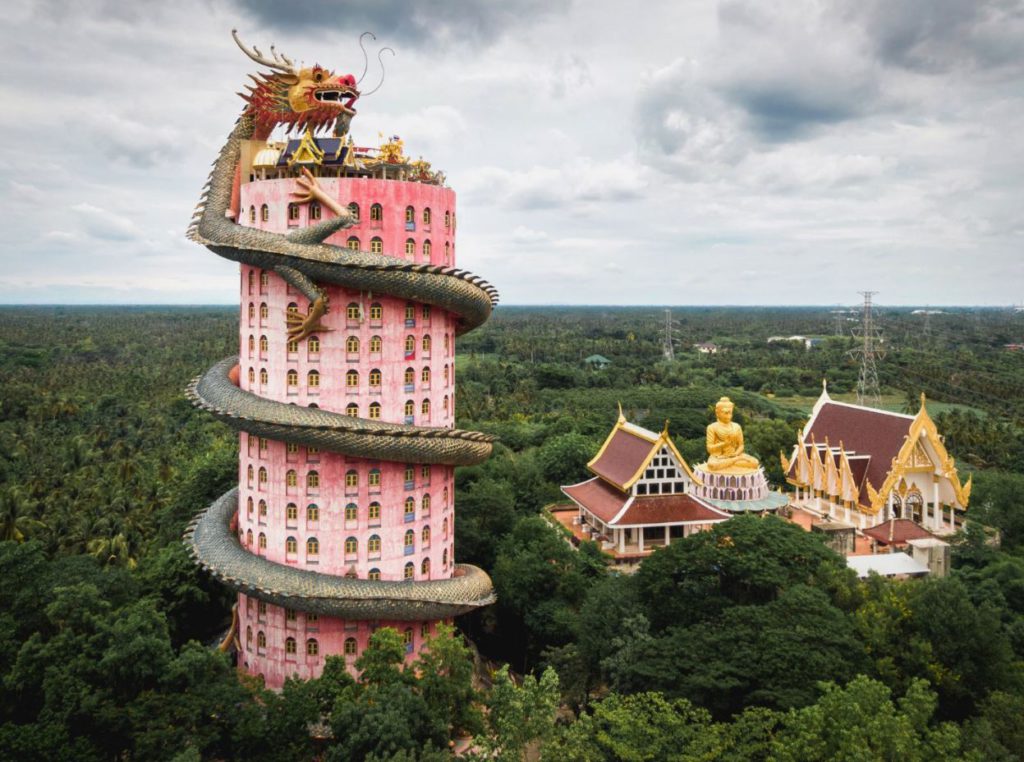 Related Articles