27 Dec

How to go to Bang Kachao, Bangkok

I have been living in Bangkok for a year and a half. And I love this city. But as I move out of Bangkok to travel to the countryside, I hate coming back to the concrete jungle with no escape.

Sure I manage to go to Lumphini or Chatuchak Park from time to time. And they bring a certain amount of respite. But sometimes I long for open space, where you can walk for miles covered with greener terrain or ride a cycle comfortably.

One of the places I love is Ancient city in Samut Prakan, just outside Bangkok. But then you have to shell out a decent amount to money to go. I accidentally read about another oasis. This was Bang Kachao.

I saw people on bicycles cycling in green meadows next to banana farms. I couldn't believe this was near Bangkok. So I decided to go. Here is what I found in Bang Kachao.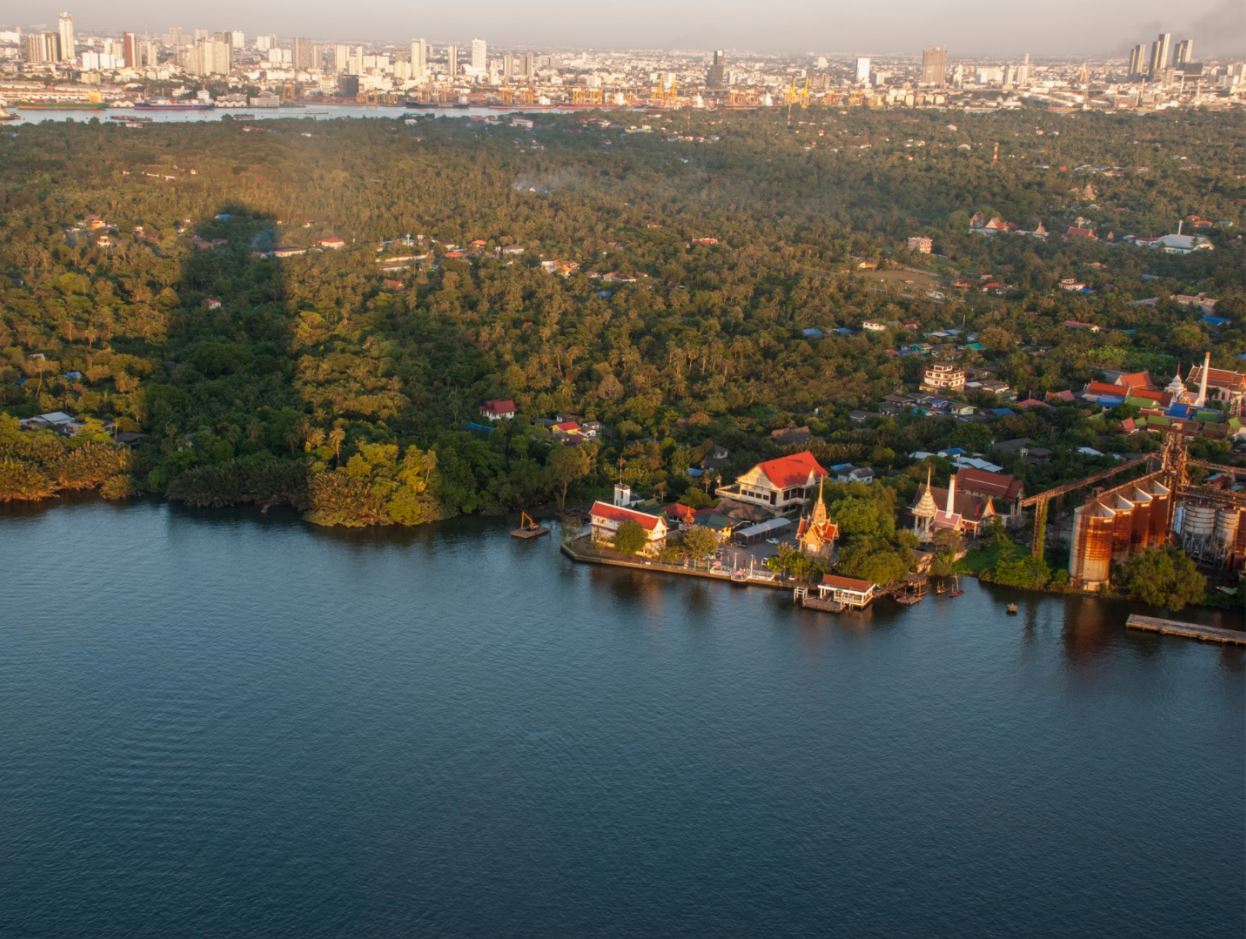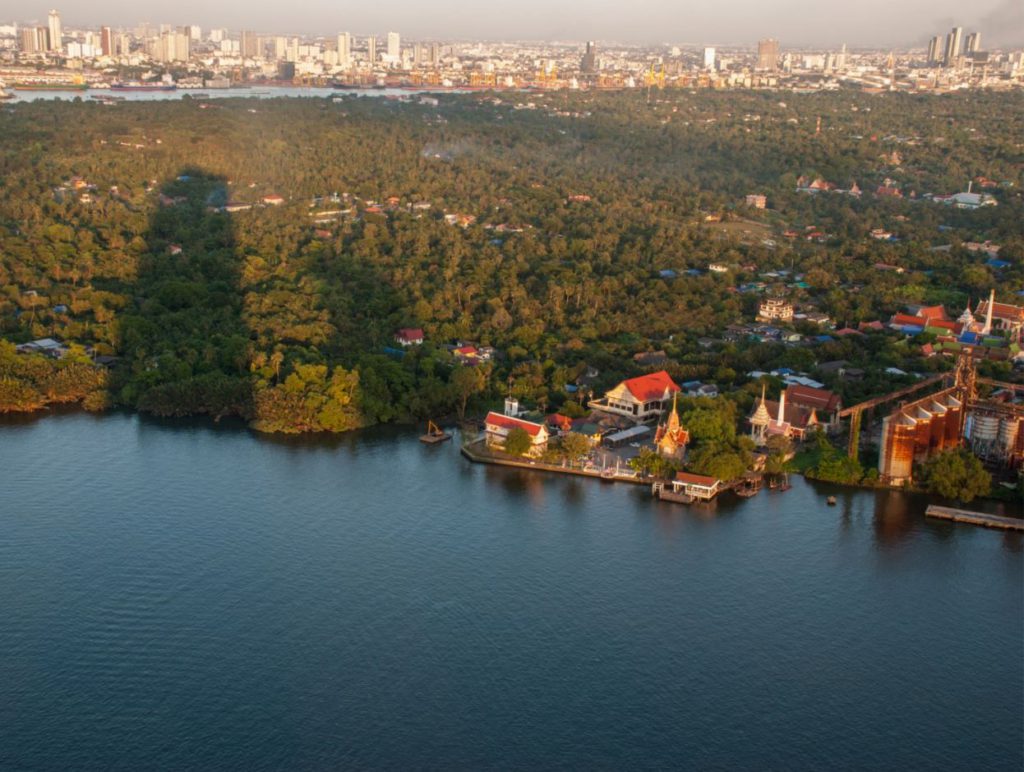 Why go to Bang Kachao
Bang Kachao is not only frequented by nature lovers but also supports Bangkok counter its carbon footprint that develops out of a highly saturated urban area.
Go to Bang Kachao if you are in Bangkok and are looking for some time to connect with nature. My eyes were starved to see green plants and the countryside. You can take a bicycle and wander in the area for hours if not a whole day.
There is a lovely park fantastic for joggers and for riding bicycles, a weekend floating market, some small local temples, a local market, a couple of museums and a lot of restaurants ranging from street-style vendors to those with fancy gardens and running fountains.
You can even stay here if you want to wake up to the sounds of cooing birds. Life is slower here and people look far more relaxed. It looks like magic to enter into a completely different world with a just a boat ride.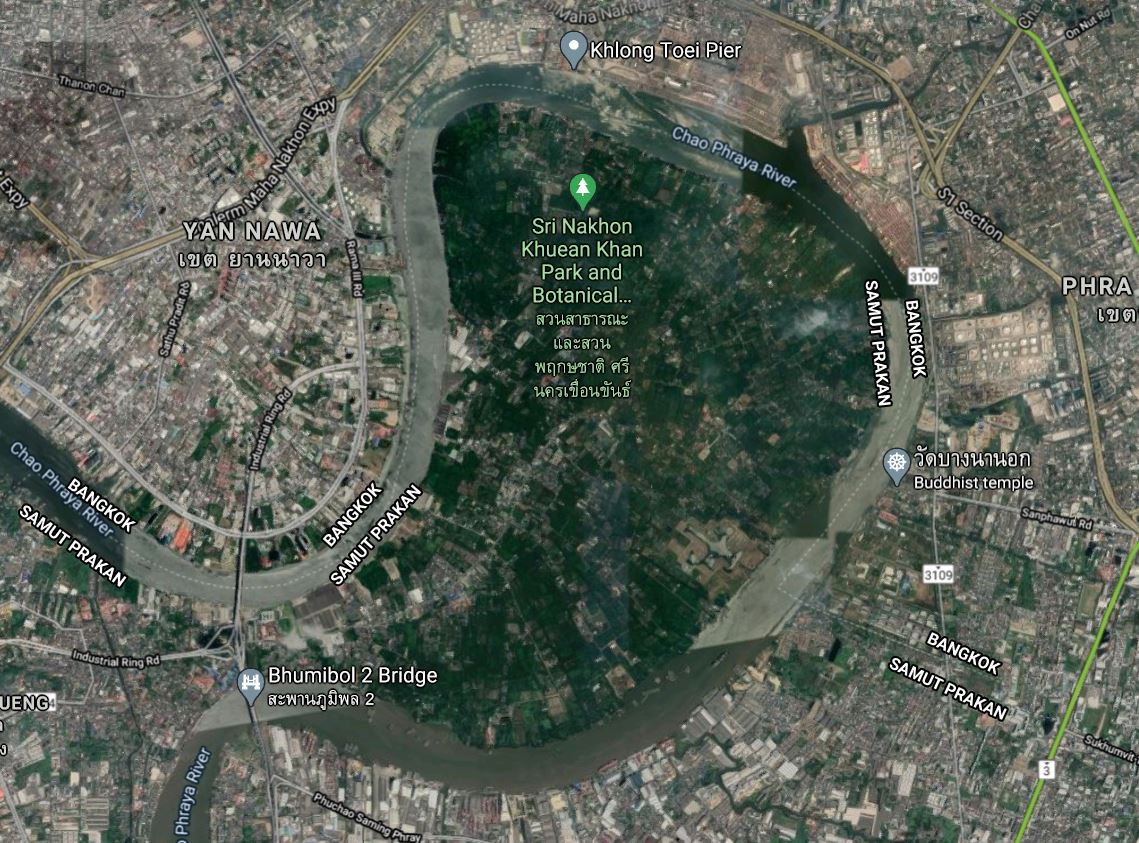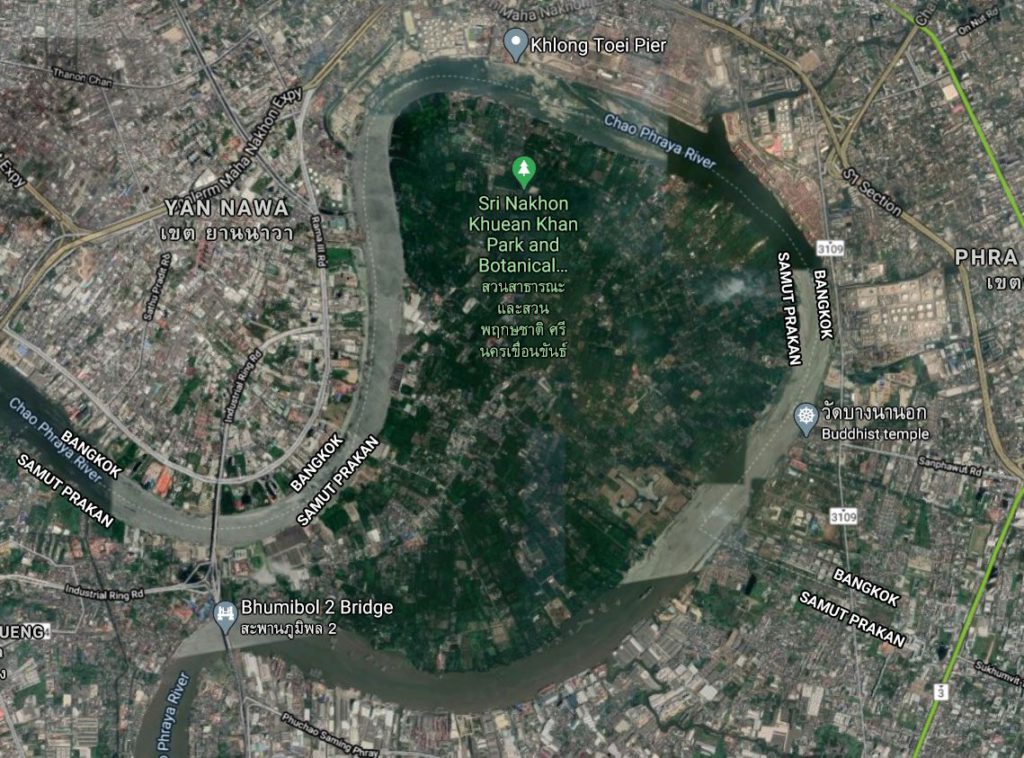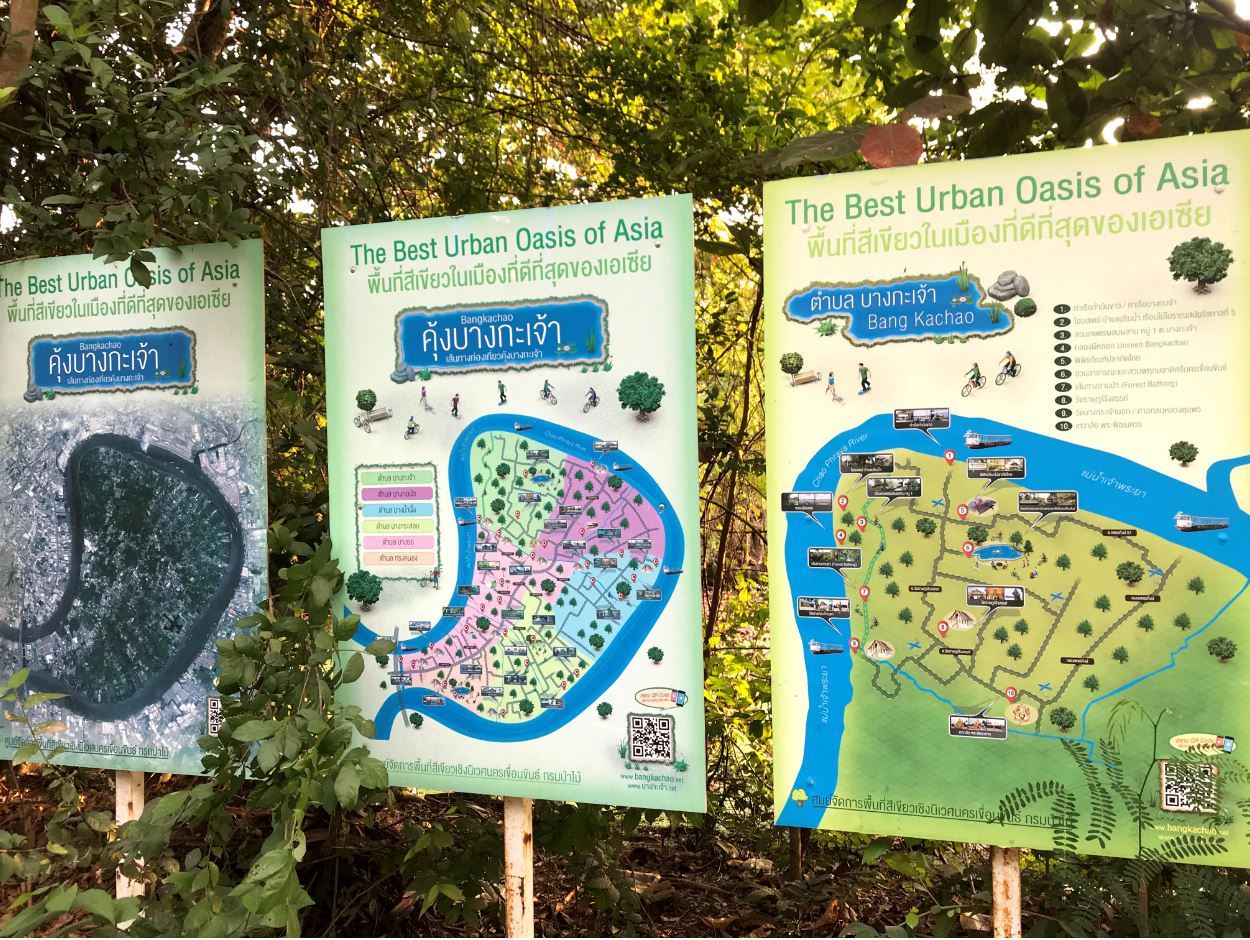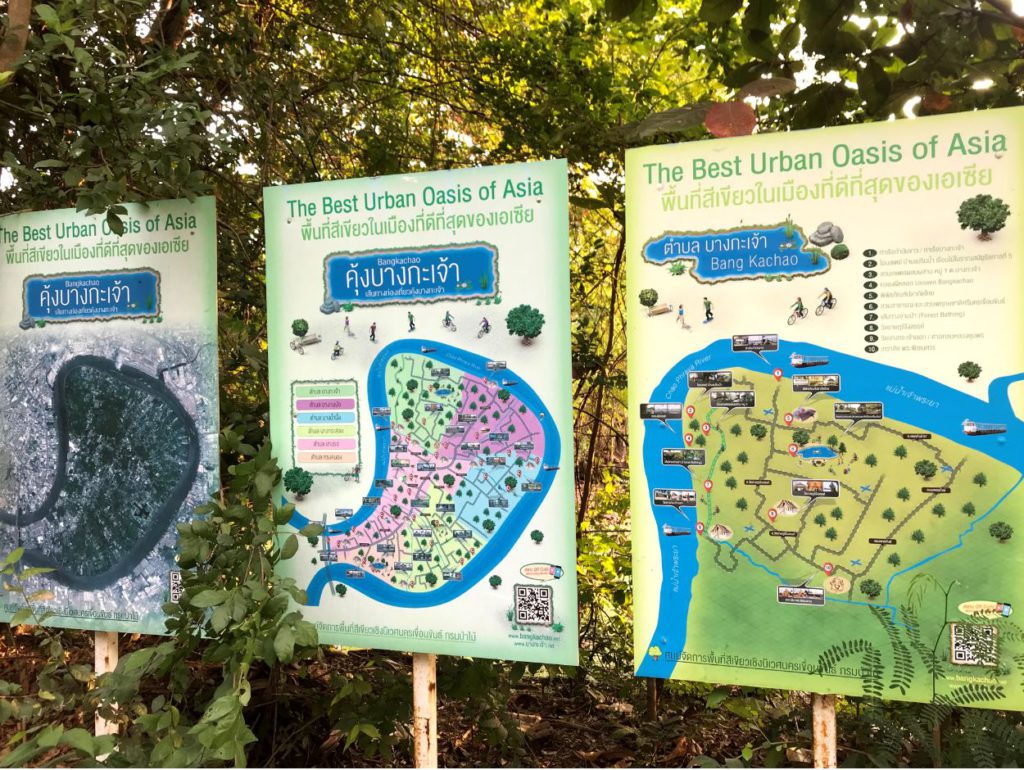 Where is Bang Kachao Located?
Bang Kachao is actually in Samut Prakan province, right south-east of Bangkok. It is just south of Klong Toei and west of Pra Khanong. So if you see, it is practically just on the outskirts of the city.
Technically Bang Kachao is an island that is surrounded by water on all side. Mostly it is surrounded by Chao Phraya River that makes a horseshoe turn and the loop is closed by a man-made canal.
Now this place is preserved for its biodiversity and the natural environment is protected by banning high-scale commercial activity. If fact, if you check out on google maps, you can see an insane difference in the terrain of the area and that of Bangkok that is right next to it.
How to go to Bang Kachao from Bangkok
The easiest way for most residents of Bangkok to reach Bang Kachao is by boat. There are three piers in Bangkok from where you can take a cross-river ferry to Bang Kachao.
These piers are in Chong Nonsi, Klong Toei and Bang Na. You can find them marked on the map above. Just reach to the pier and tell them that want to go to Bang Kachao (say "pai Bang Kachao"). Most probably the only boat that travels from there goes to Bang Kachao.
Someone will direct you to the boat. Just hop on it and sit tight. The one on Klong Toei is a small one and I could feel my heart throbbing as I saw the tiny boat cut through water in Chao Phraya river that obviously was swelled after a good monsoon.
The cost per person is just THB 10 for the boat ride. It takes less than 5 minutes to cross the river. I couldn't see any timing for the boat. But I am sure you will always get one between sunrise and sunset and a little afterwards. Follow the same route back.
You can also reach Bang Kachao by road. It is the least popular way to reach since you have to travel all the way to King Bhumibol Bridge I to cross over to this place. However, if you are travelling with family or are uncomfortable on tiny boats, this is a better way to do.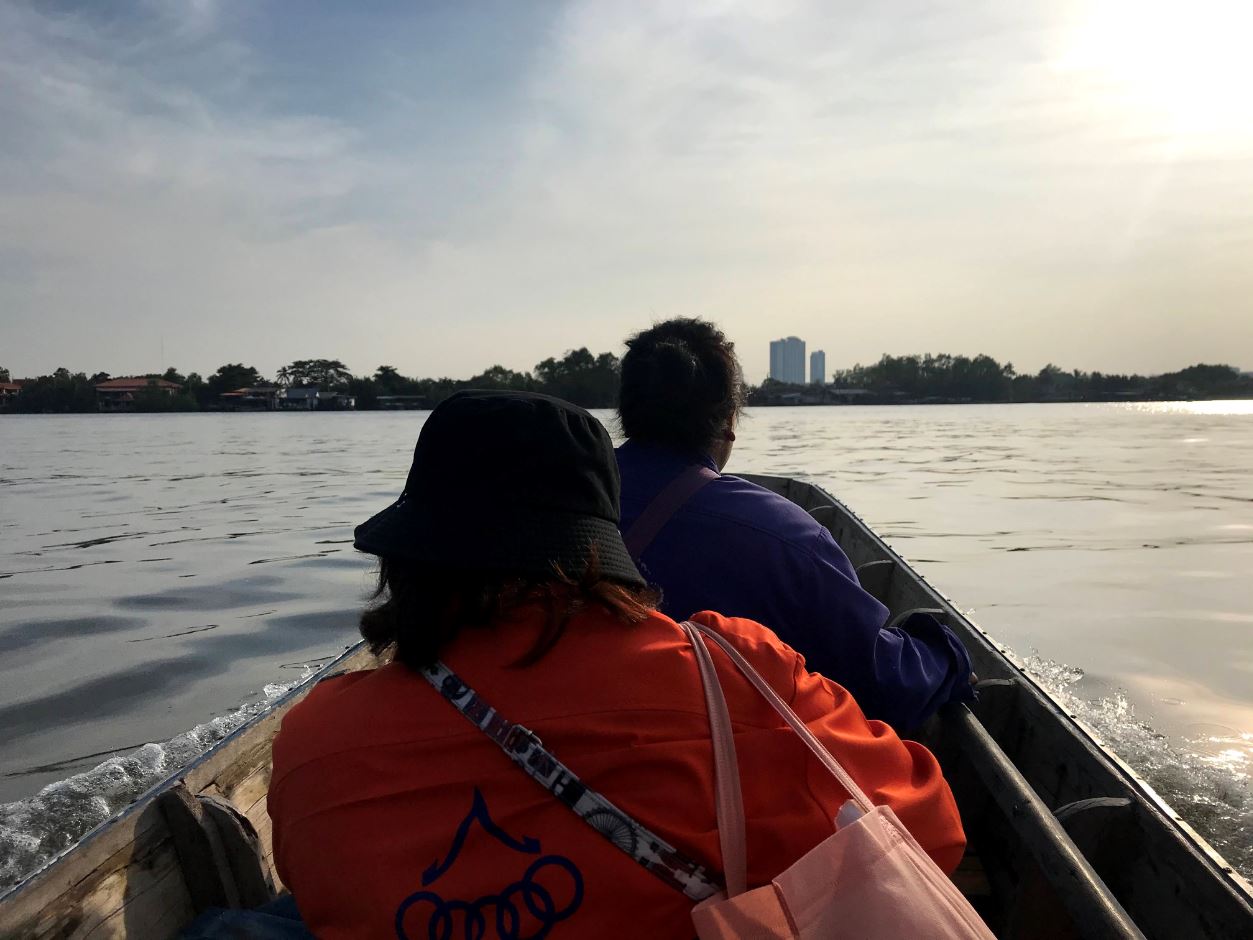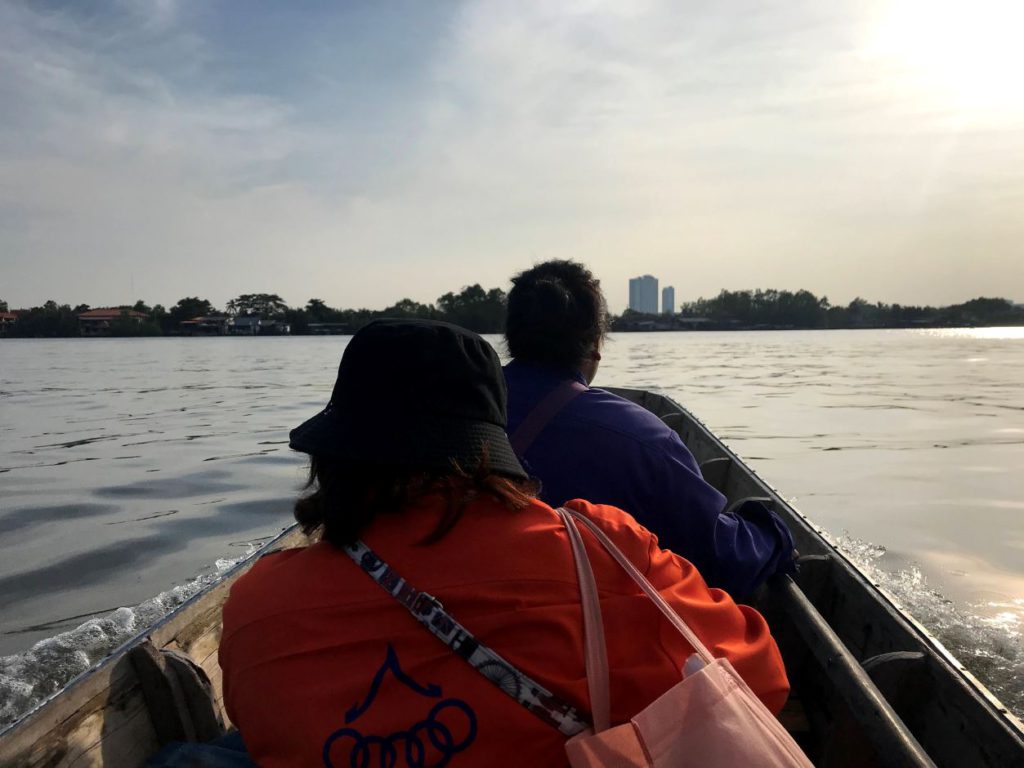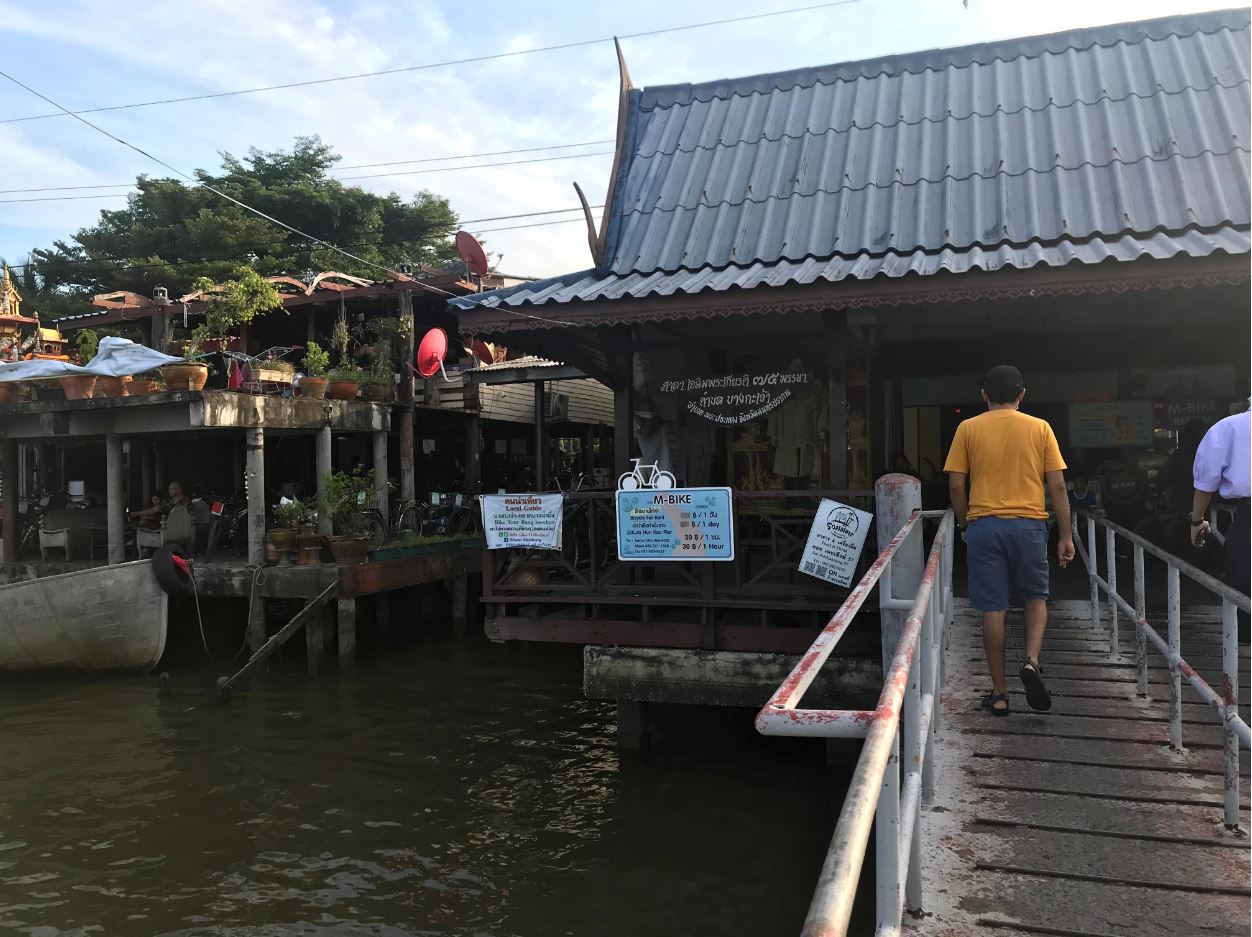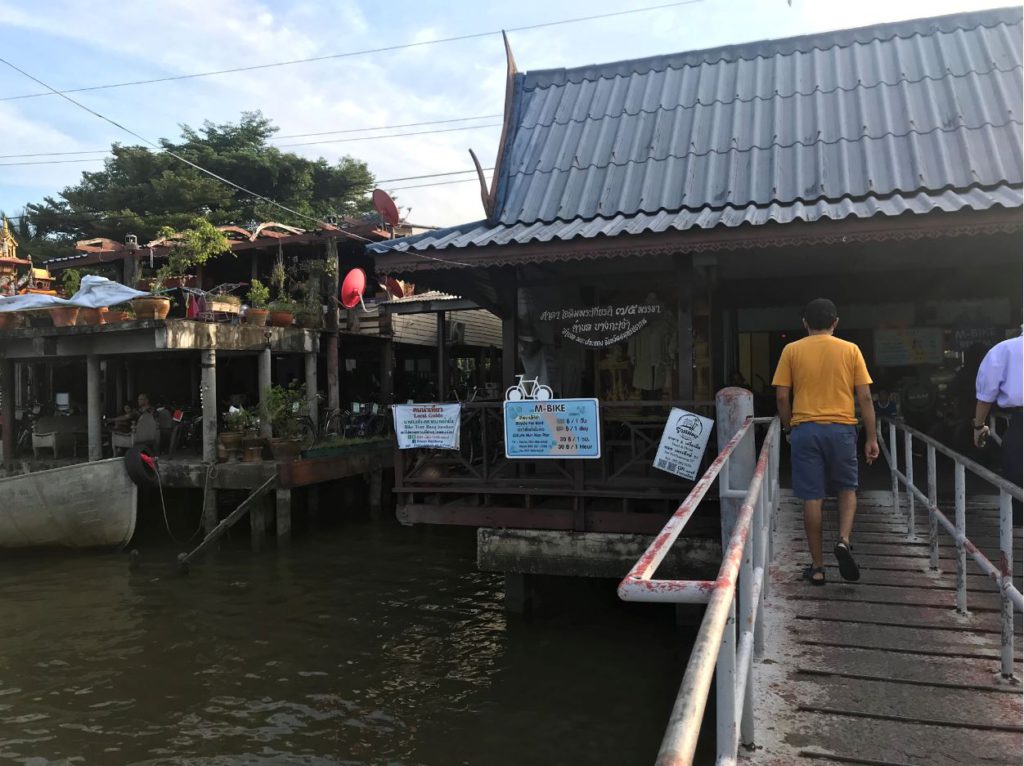 Book a Group Tour to Bang Kachao
How to go around Bang Kachao
Bang Kachao is especially popular with cyclists. It not just about the people, but the locals has also developed an infrastructure for this. You can find many cycle rental shops and roads with a special cycle lane around Bang Kachao.
You can find a cycle rental shop somewhere near a pier. We travelled from Klong Toei pier and on the other side, we found a rental shop right on the pier. The prices may fluctuate depending upon the season.
A bike per hour costs around 30 THB and THB 100 for a full day. But since we were here at the time of pandemic, we got great deals at cycles for THB 40 for the whole day. Make sure the locks on your cycle are working and you know how to use them. I will also suggest you take a sample ride to check the brakes, seat height and tyre quality. You don't want to be stuck on the other side of Bang Krachao with a bad or a locked cycle.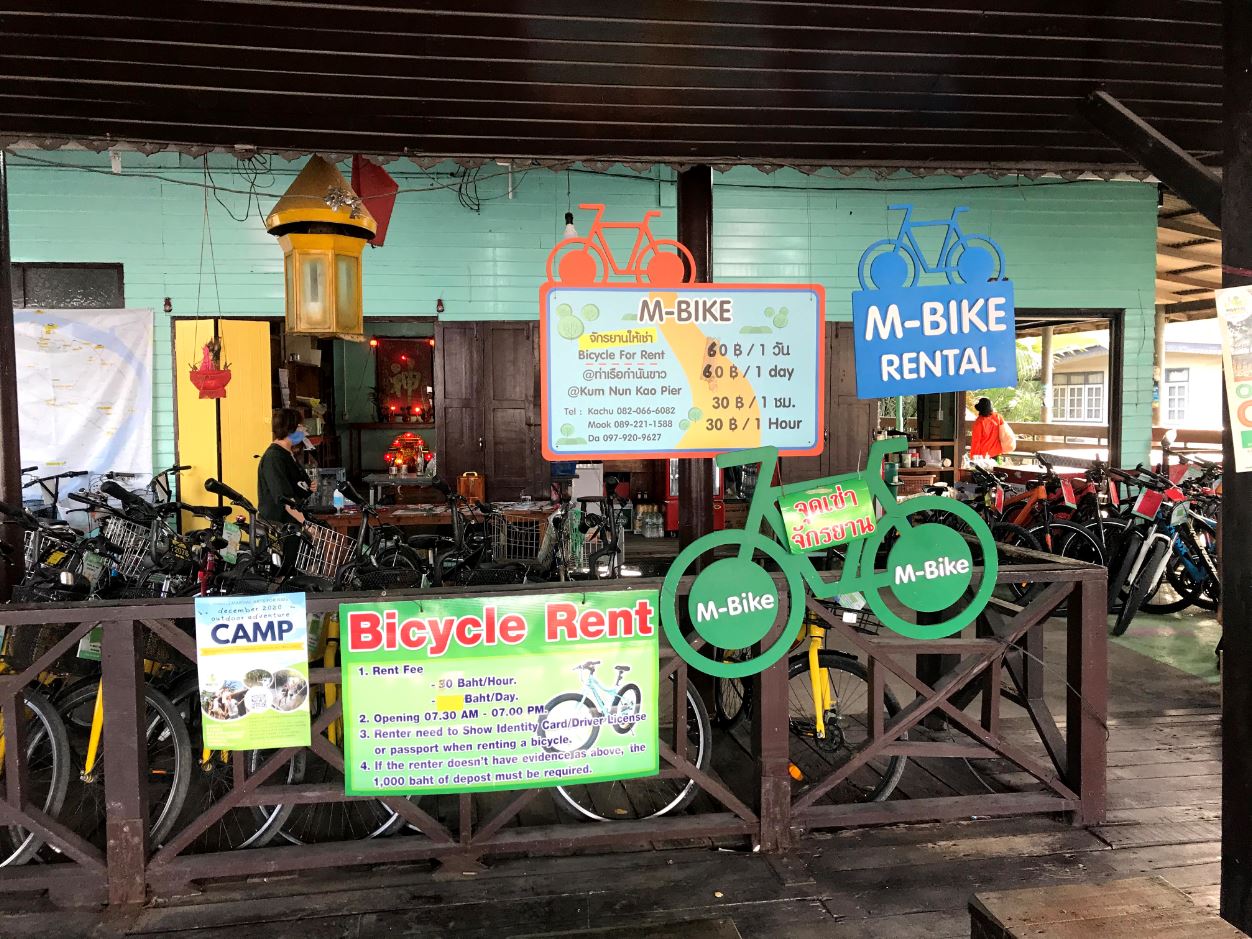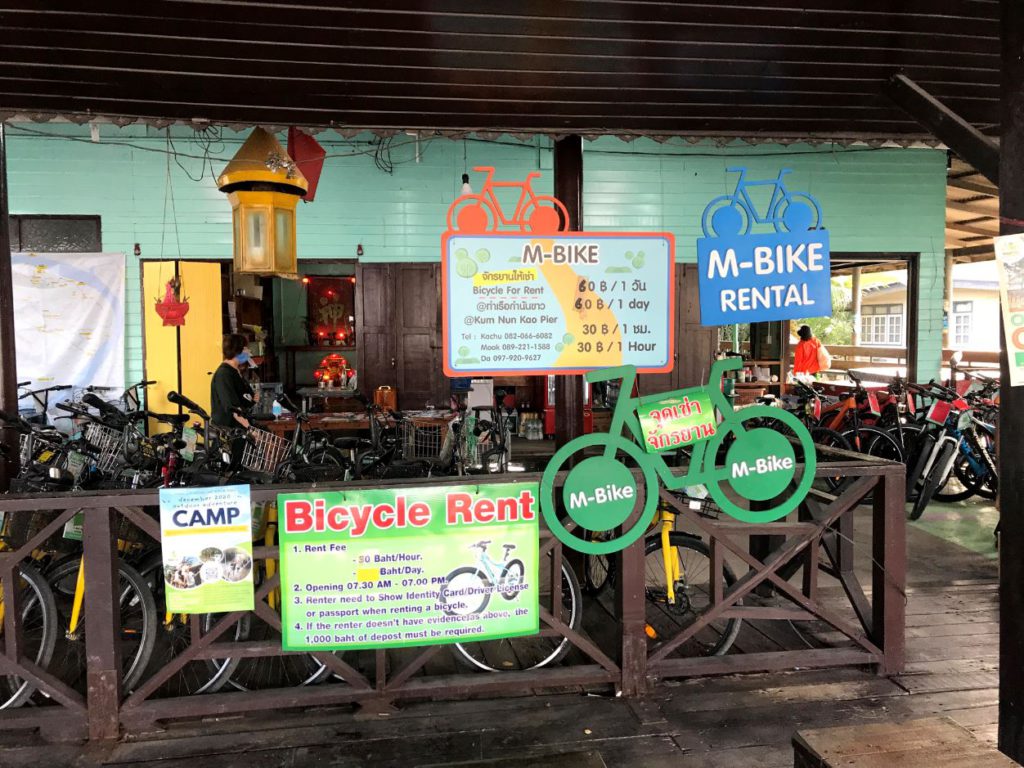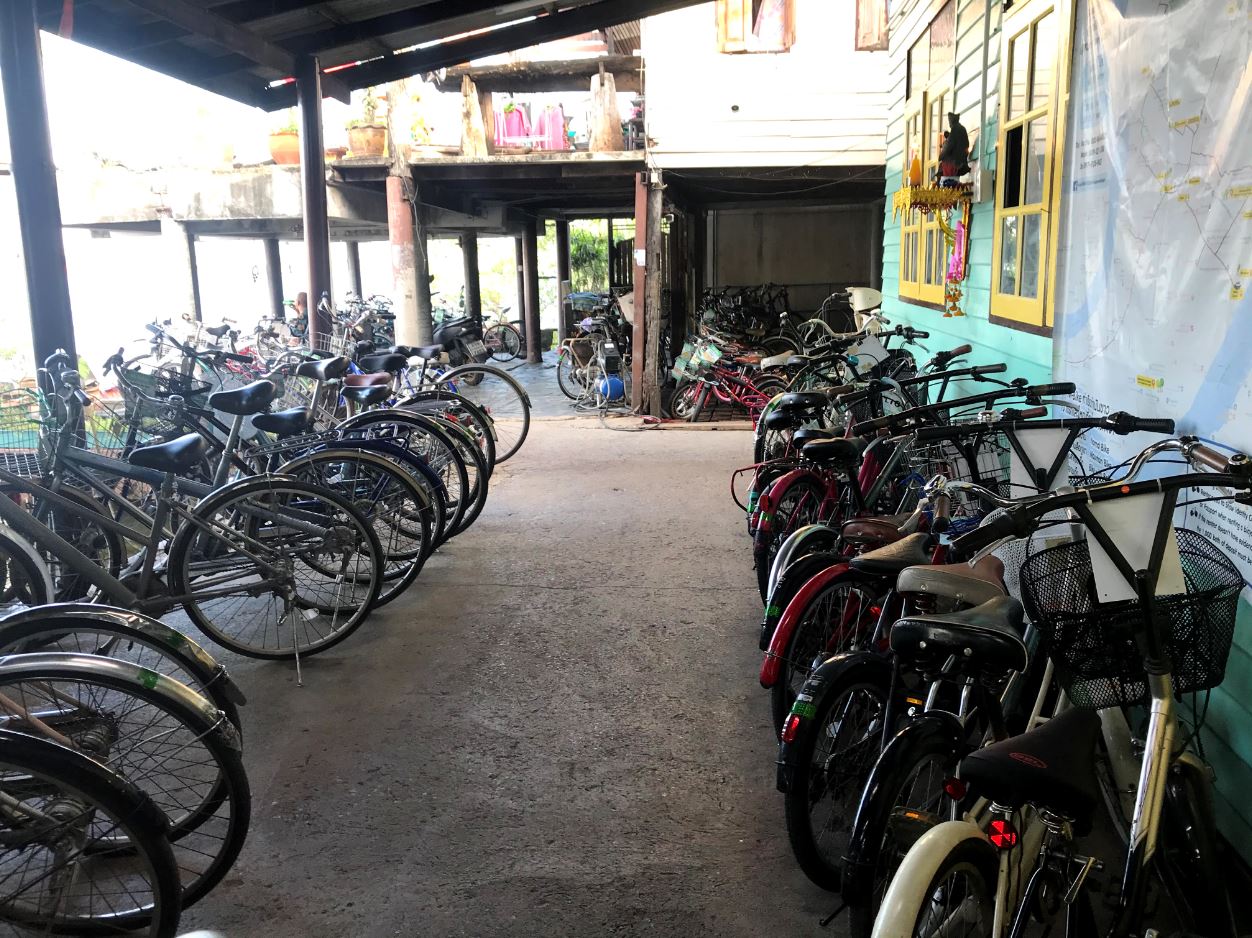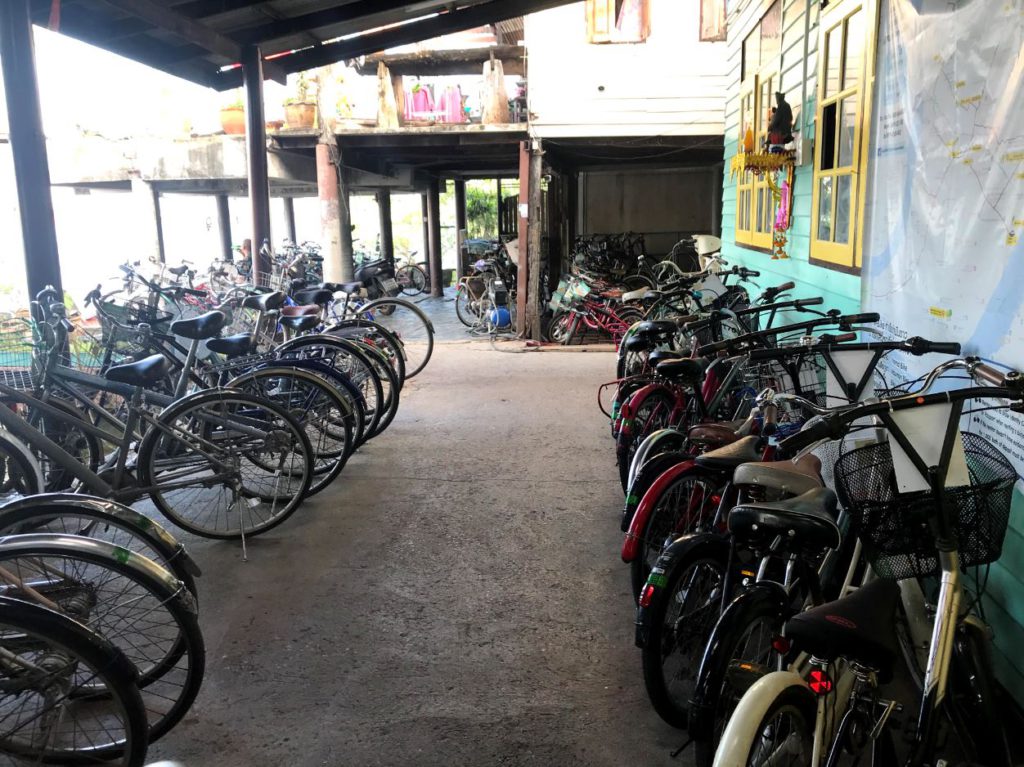 They also showed us a map of Bang Kachao marked with places to see. You have to give them a document like a driver's license or passport for security that they will hand you back with a nice fragrant wet towel at the end of your trip. A sweet deal I would say.
You can also rent a scooter in the area. Just look for a poster outside the pier or ask any of the locals. A scooter should cost you around THB 250 per day. While a cycle will always be a better option, a scooter would suit you better if you or your partner is uncomfortable riding a bicycle. At the scooter shops, you can always enquire about e-scooters if interested.
I don't think you can get a taxi in this area.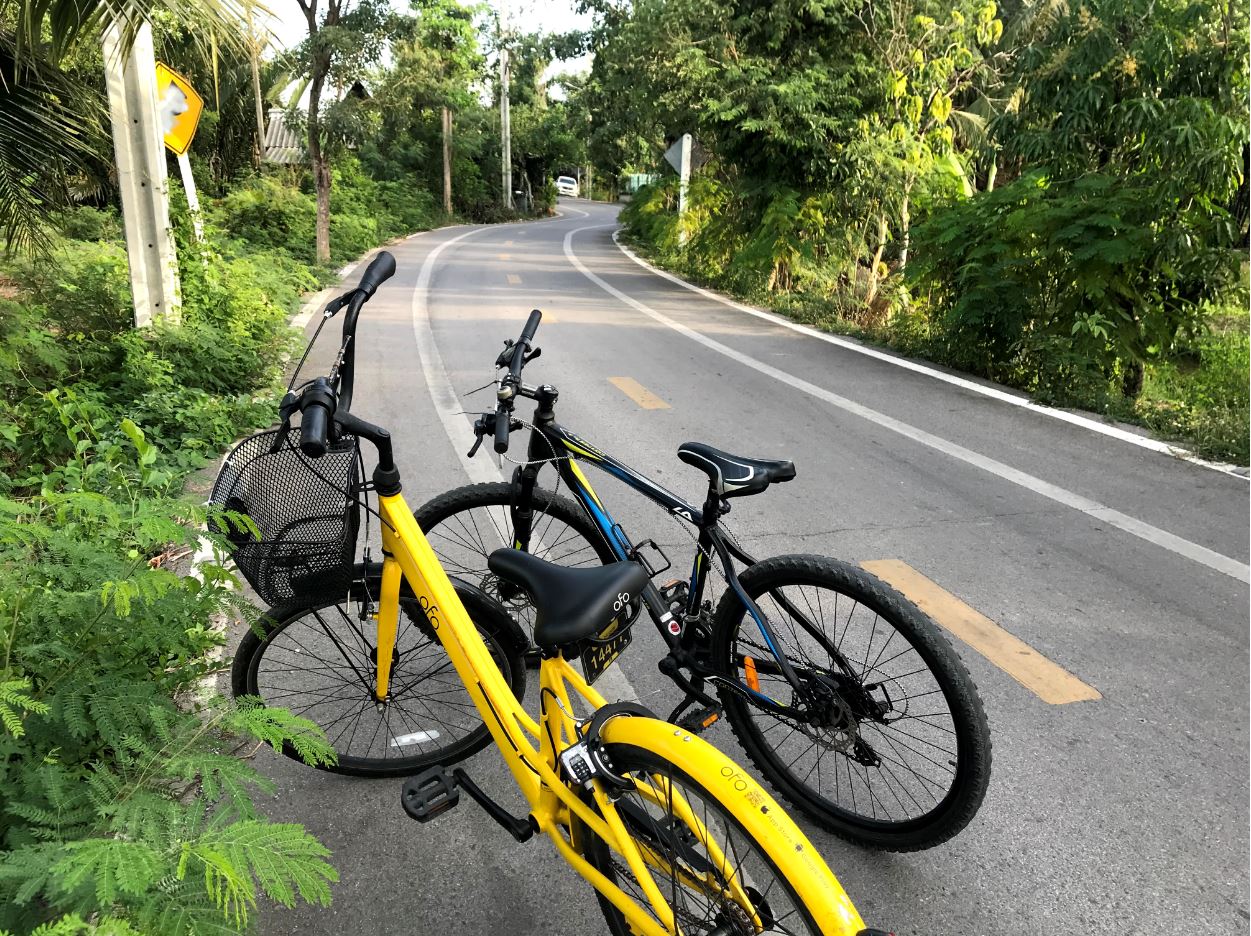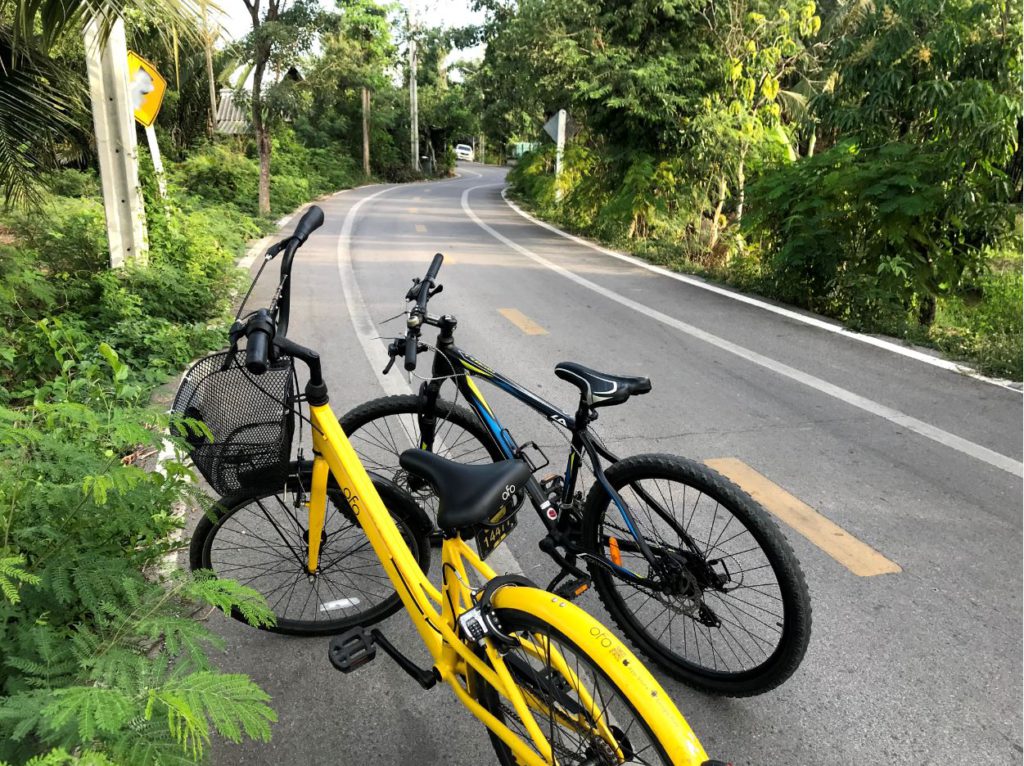 Best time to visit Bang Kachao
The best time to visit Bang Kachao or Bangkok (or even Thailand) in winters. Since you will be out in the open under the sunlight for most of your time here, it is better to get some respite from the heat.
Although it is never too cool in Bangkok, the breeze is cooler during winters even if there is an ample amount of sunshine. The skies are also clear so rain will not hamper your outdoor plans.
If you are not looking to spend a whole day in Bang Krachao, I will say even 2-3 hours of cycling in the area will suffice your need for a break, especially if the days are hot. You can be here early in the morning or late afternoon around 3.30 pm and roam around till sunset.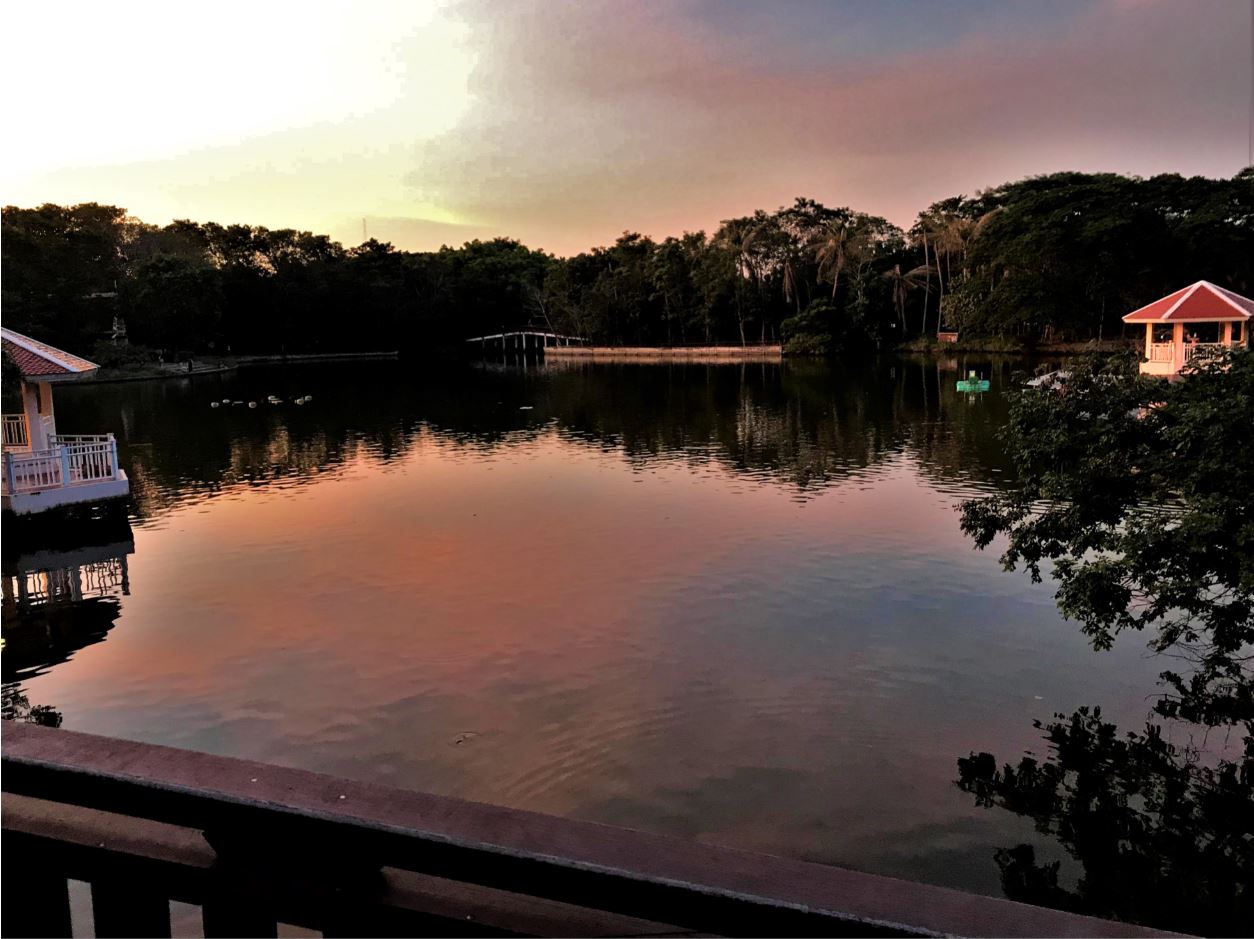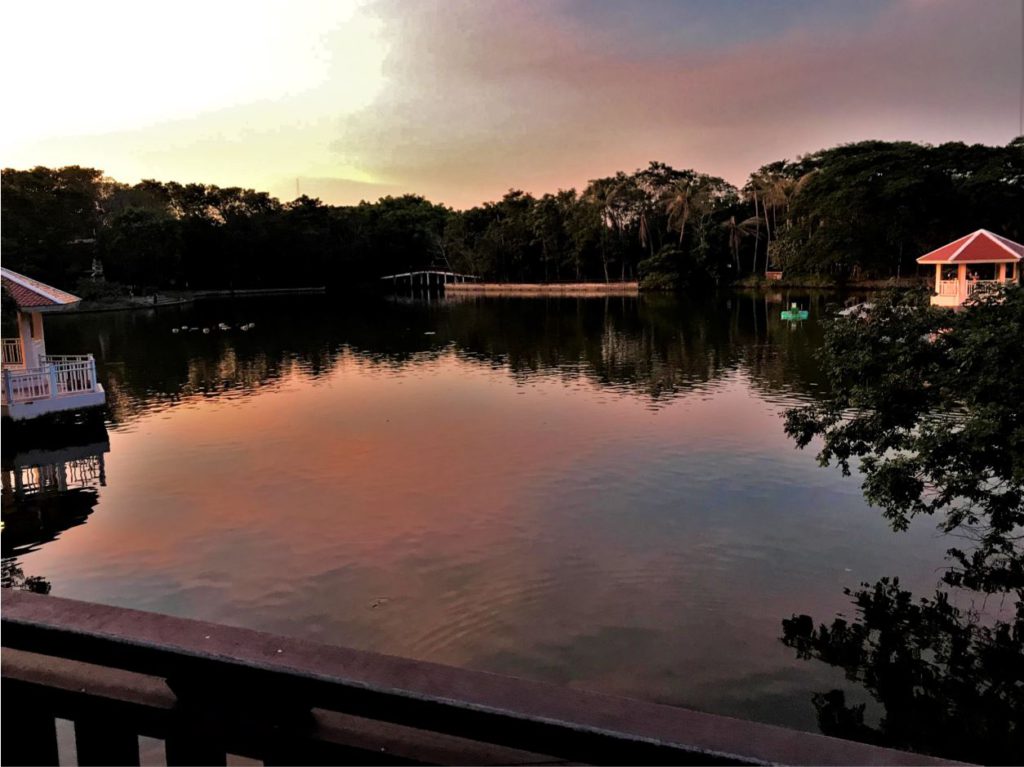 Visiting Bang Kachao
I travel a lot, but I still think I am not as physically fit as I would want to be. So three hours of cycling in a day was enough for me (and my bums).
We started our time at the pier and just followed the road. Like really, it is one of those Venice moments where you just want to get lost. As we cycling through the dense foliage and farms, I found myself comparing the place to the Mekong delta in Vietnam with the relaxed atmosphere, the humid air, water-filled farms and occasional two-wheelers that zoomed past me.
While it will be a relaxing day, you can still make some stops to make it eventful.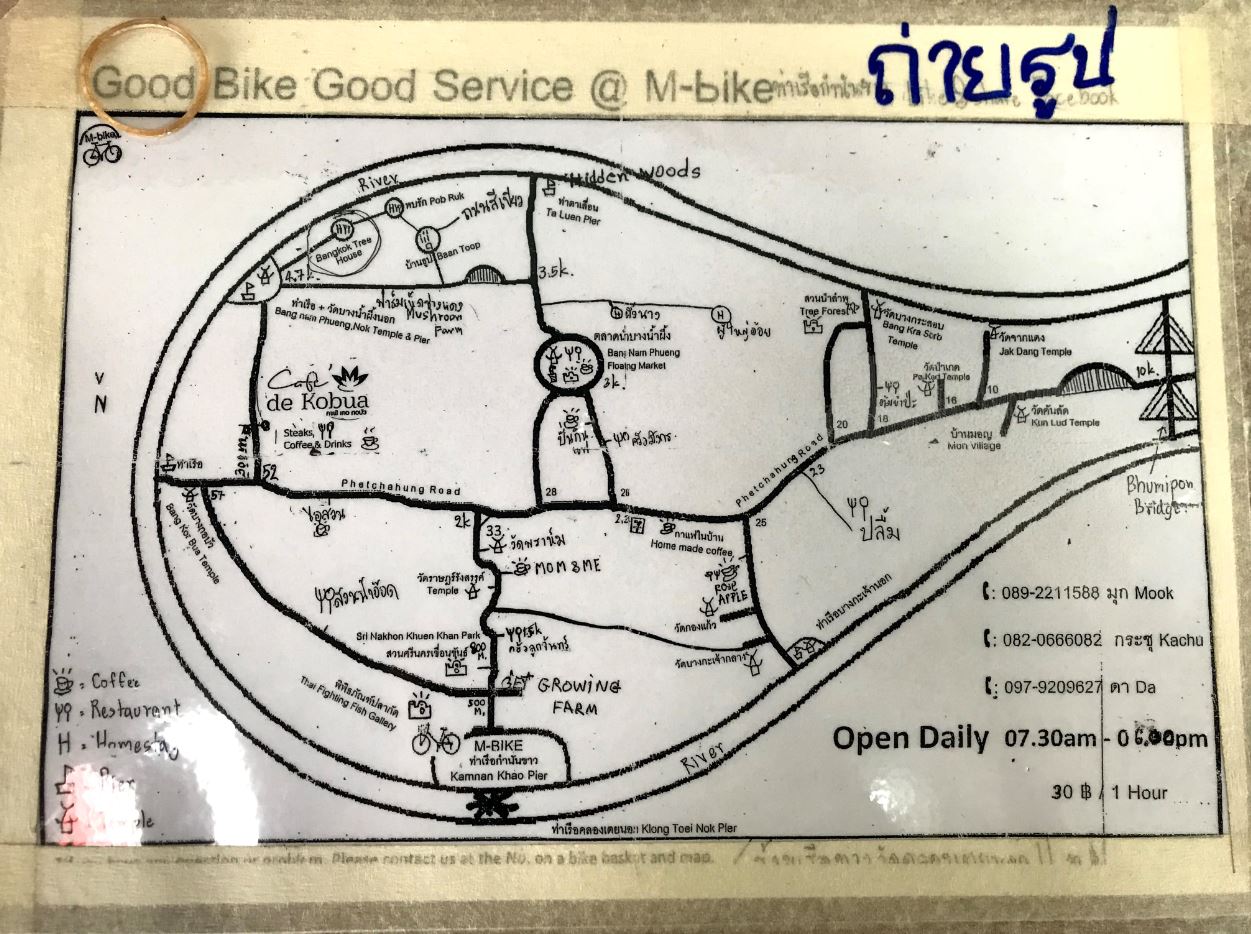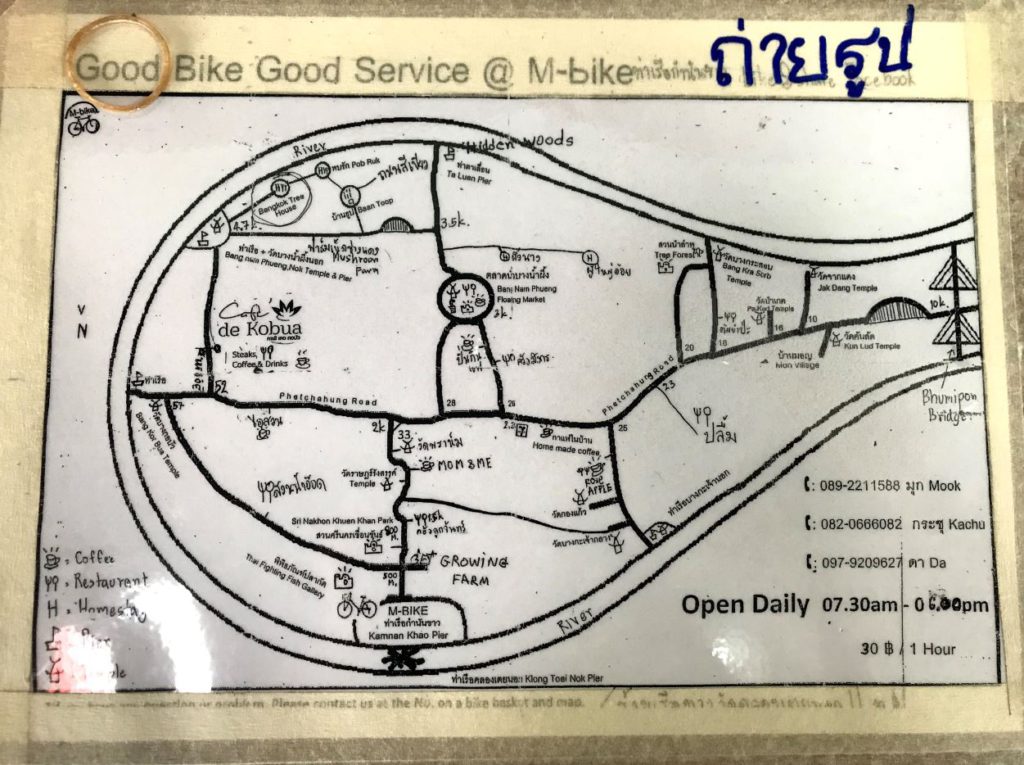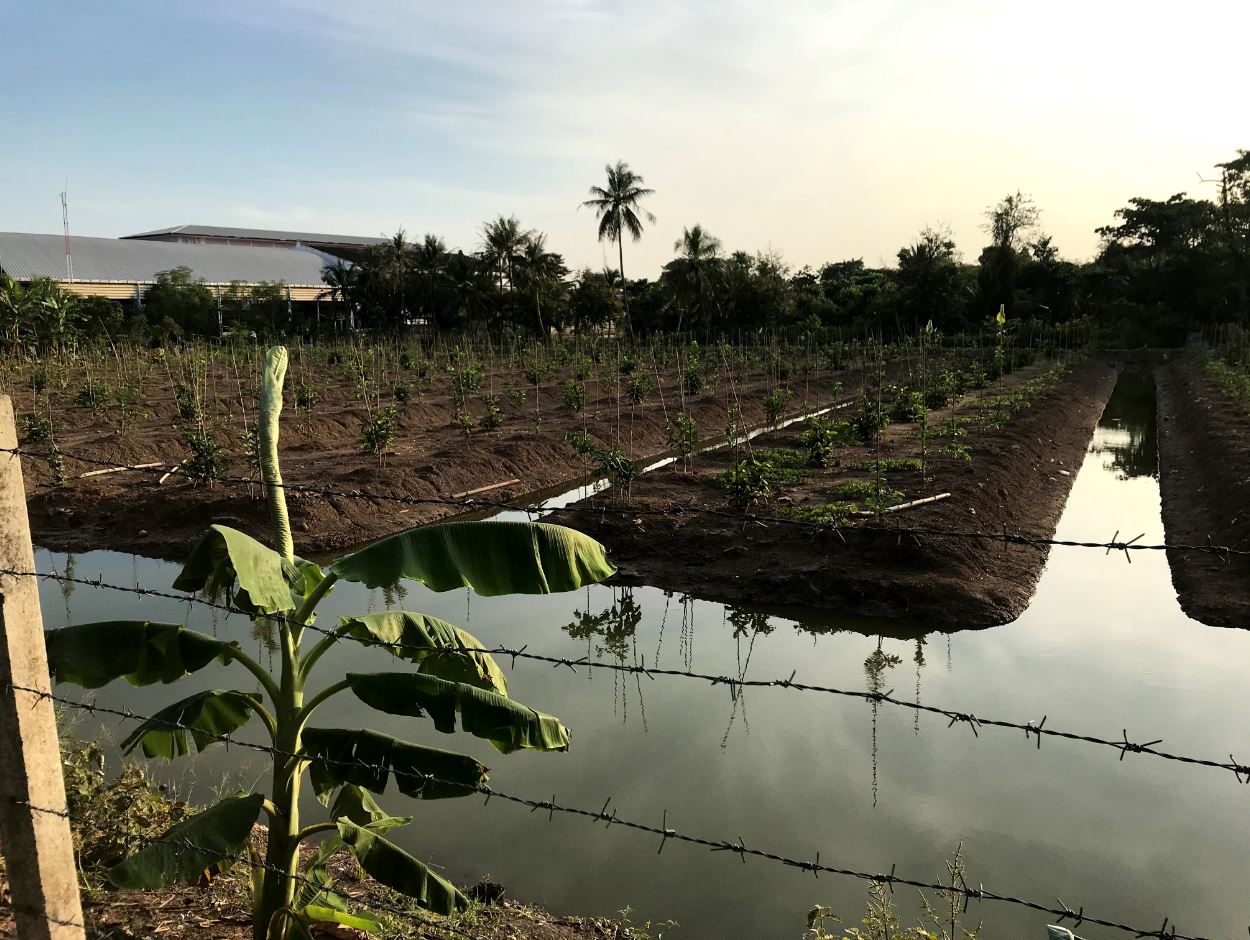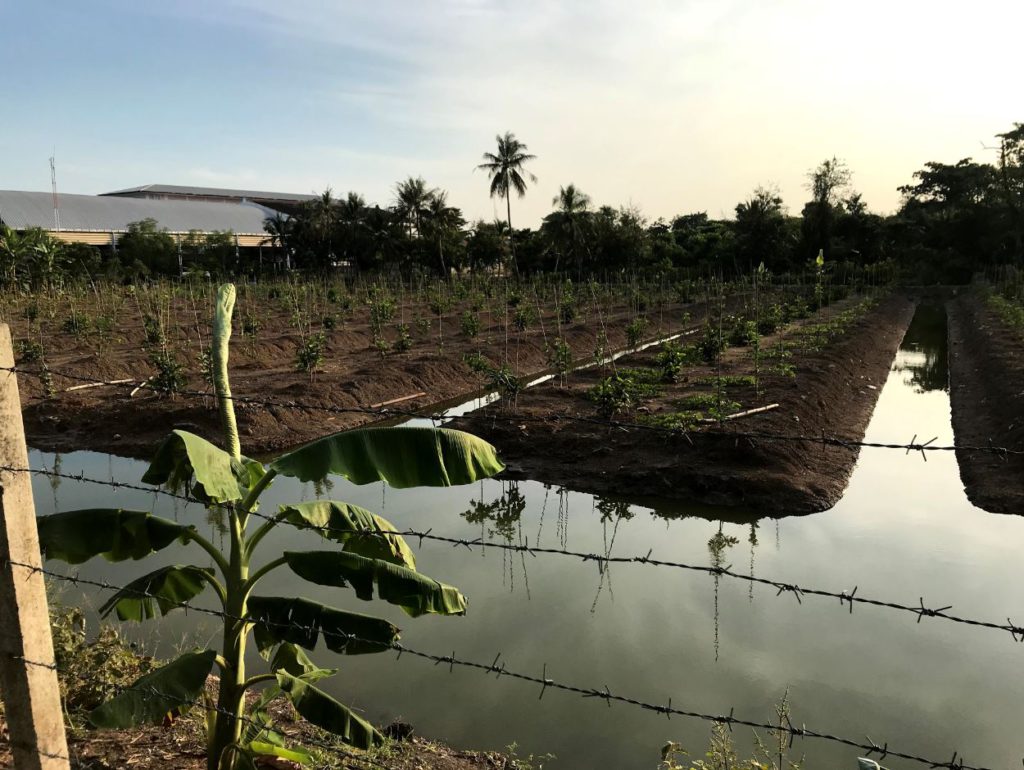 Siamese Fish Fighting Gallery
It is a small museum located on huge grounds in Bang Krachao. The gallery has a wide range of local fighting fish on display in small aquariums. This place talks about their habitat, breeding, nature and characteristics.
Siamese Fighting fish or 'betta' is a native species of fish in Thailand and are also found in a few other countries in Southeast Asia. Chao Phraya river is one of their best breeding grounds. These fish are especially popular for their bright colours and decorative fins. In fact, they are also referred to as the 'designer fish of the aquatic world'.
The male bettas are extremely territorial. If put in the same area without an escape, they sometimes fight to the death. They can also survive with low oxygen and degraded water quality.
Other than the gallery, the gardens are well maintained and there is a large pond in the garden for a walk. It is worth a stop if you have time.
Sri Nakhon Khuean Khan Park & Botanical Garden
This place should be at the top of your list. I have been to many parks in Bangkok but I liked this the most. It is probably because it more of a park made within an existing ecosystem rather than a man-made park.
The park has wide roads for cyclists and you will find people in all shapes, size and age roaming around. There are several water bodies on the premises. The park authorities have built wooden bridges over some of them where you can walk. We saw some otters and other unknown creatures bubbling underwater.
As we travelled around, we also found a bird-watching tower. Now, to be honest, we couldn't see any birds, but there they have a particular time and season to visit. There is no fee to enter the park.
Park timings: 6.30 am to 6.30 pm on weekdays, 6.00 am to 6.50 pm on Saturday and Sunday.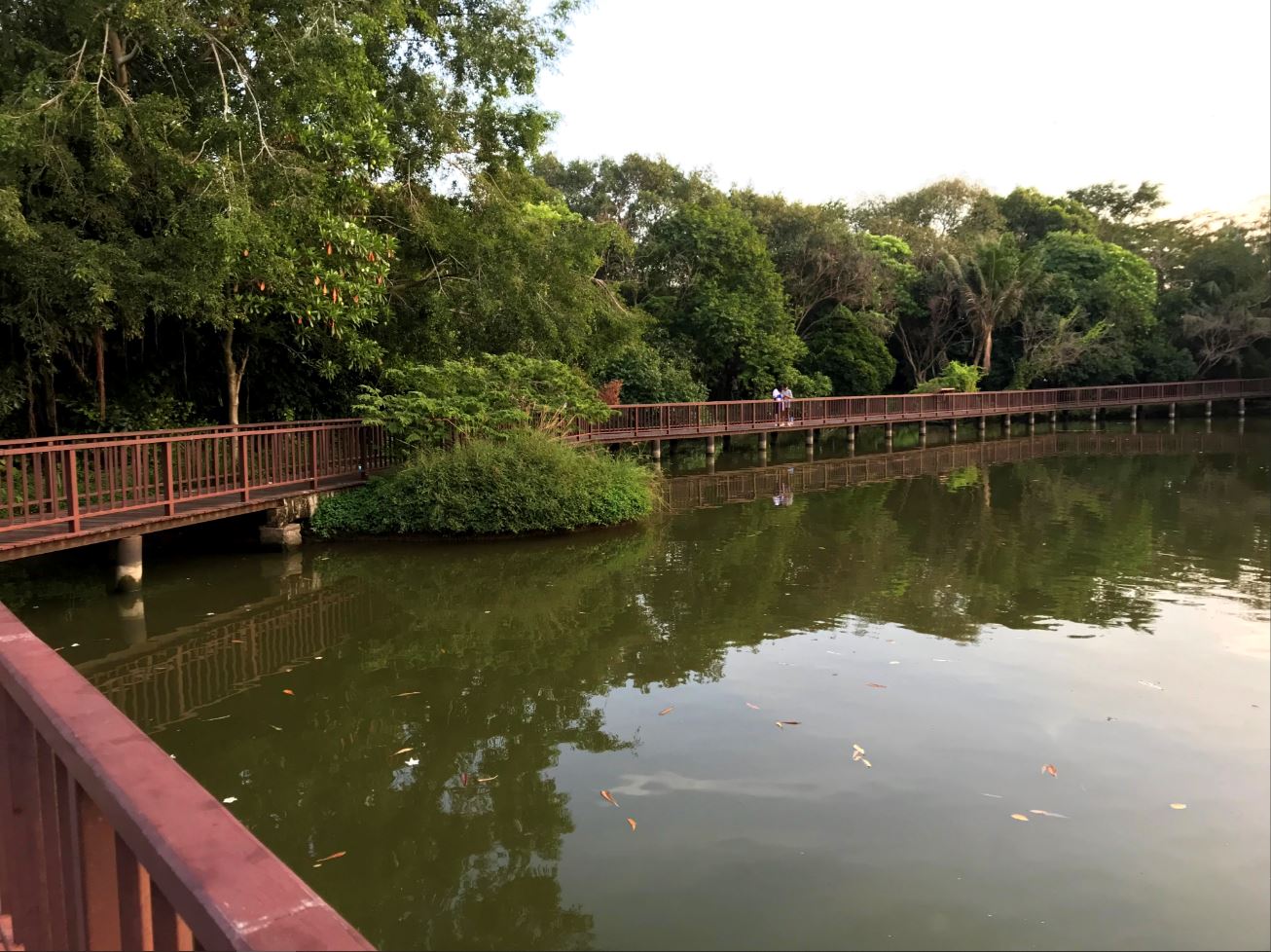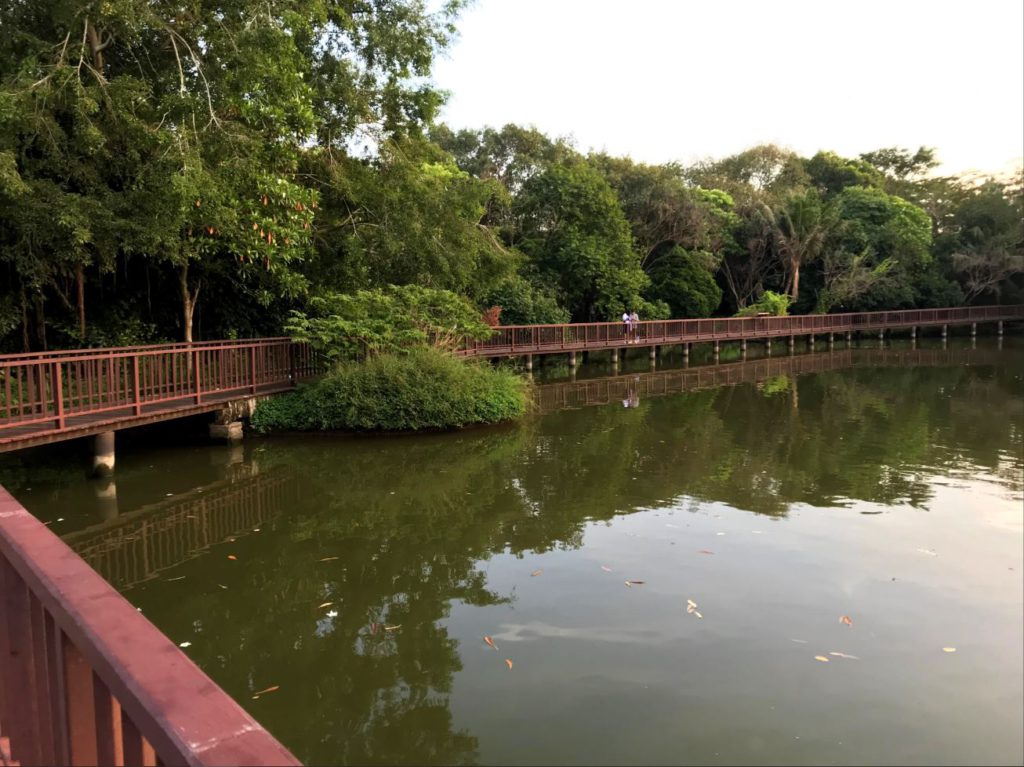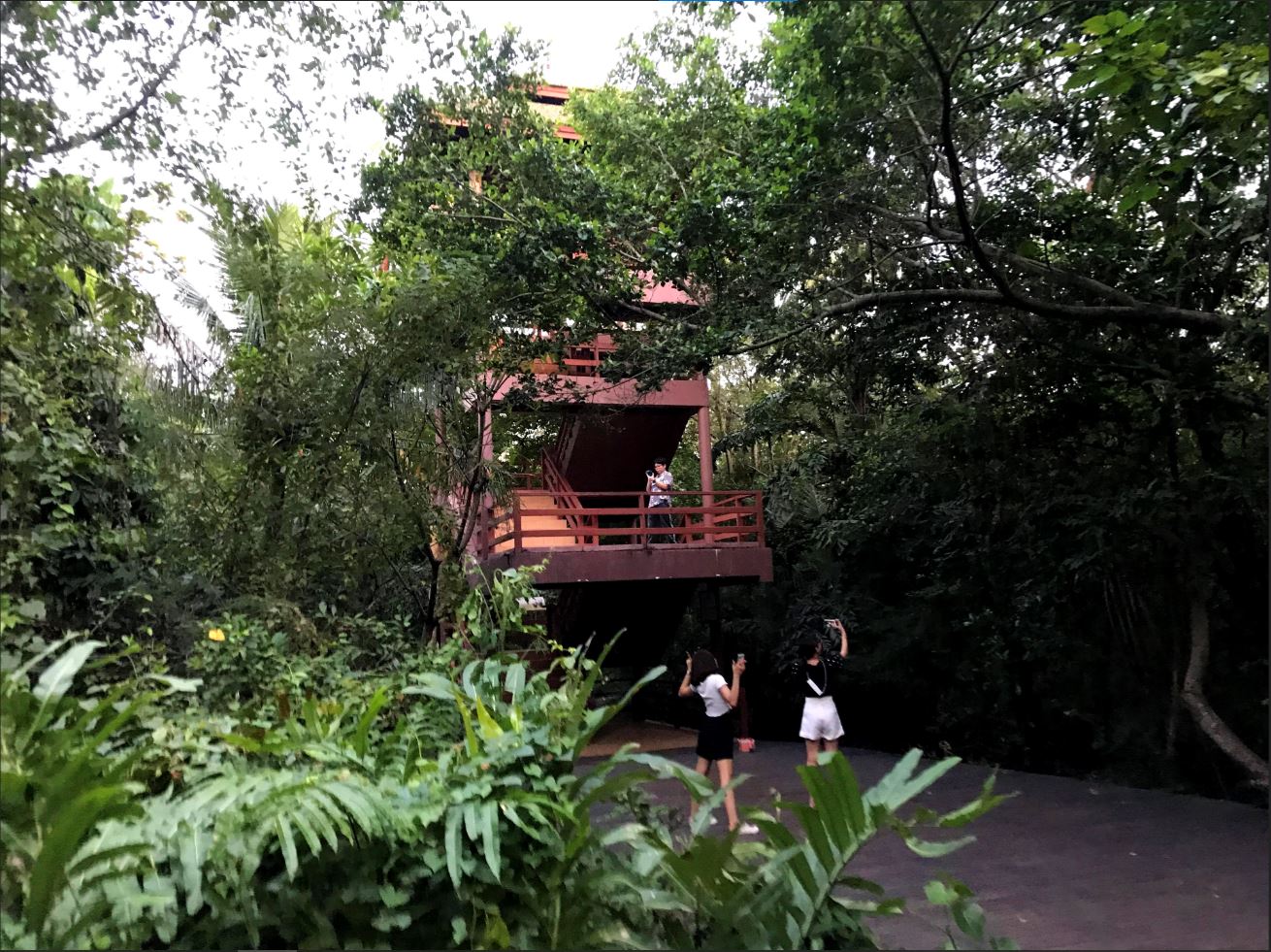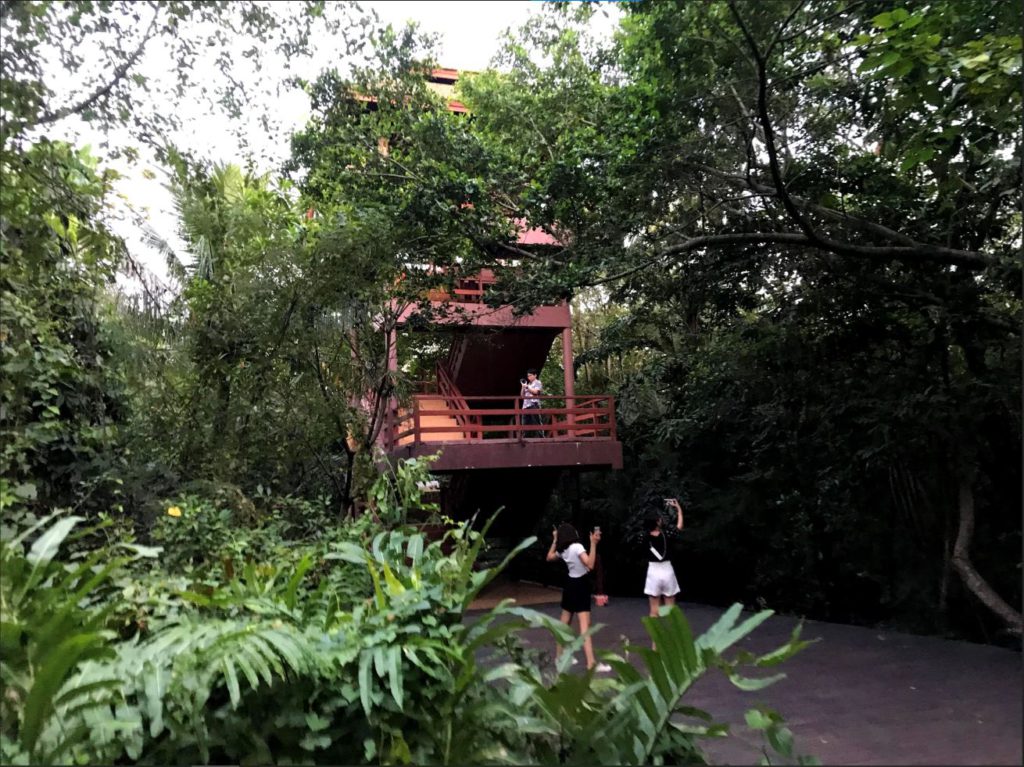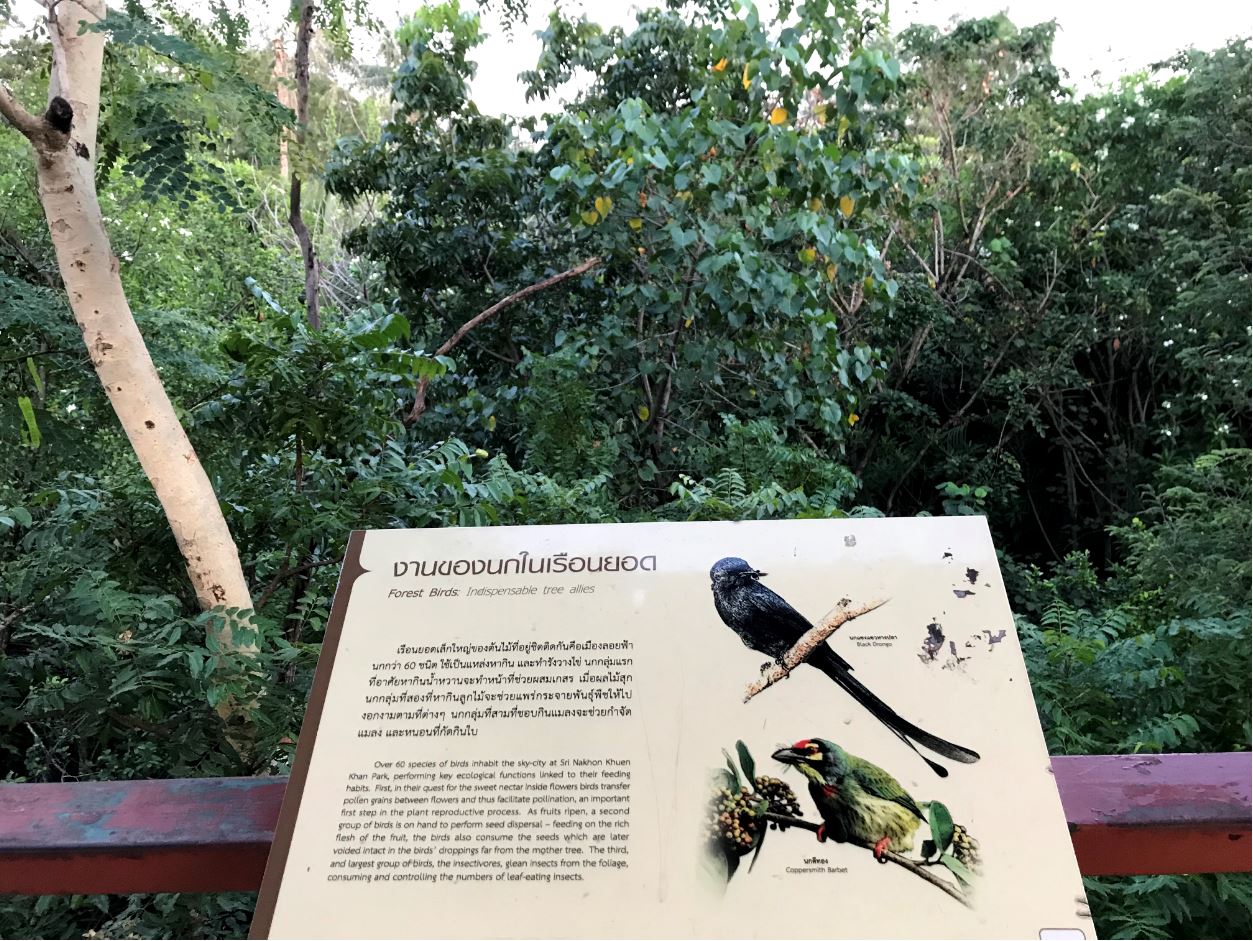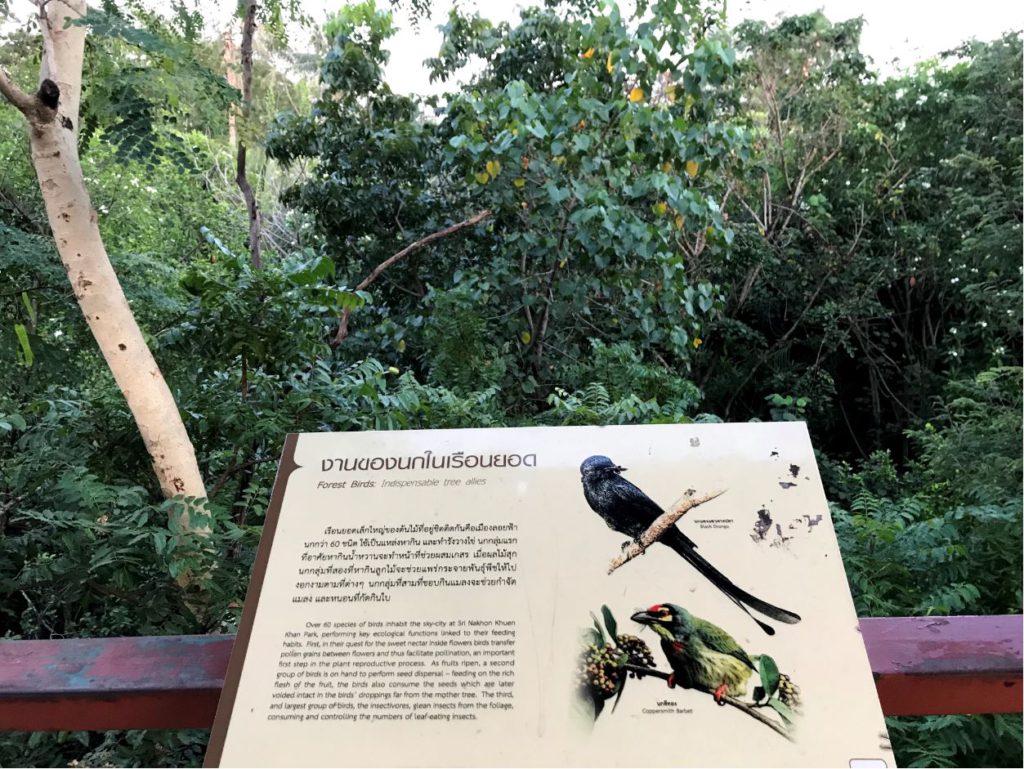 Temples in Bang Kachao
Thailand is incomplete without its temples. But to be honest, I have been to so many that I don't really visit unless for the architecture or if there is a tale associated with it.
However, if you love Thai temples or wish to pay your respects I will still suggest you check out some of the many. There is Wat Bang Ko Bua, Wat Bang Nam Phueng Nai, Wat Bang Krachao Klang and Wat Kong Kaeo.
One of the most popular in the area is a Hindu temple with a large Ganesha statue at its centre along with those of Shiva, Parvati and other Hindu gods in the premises.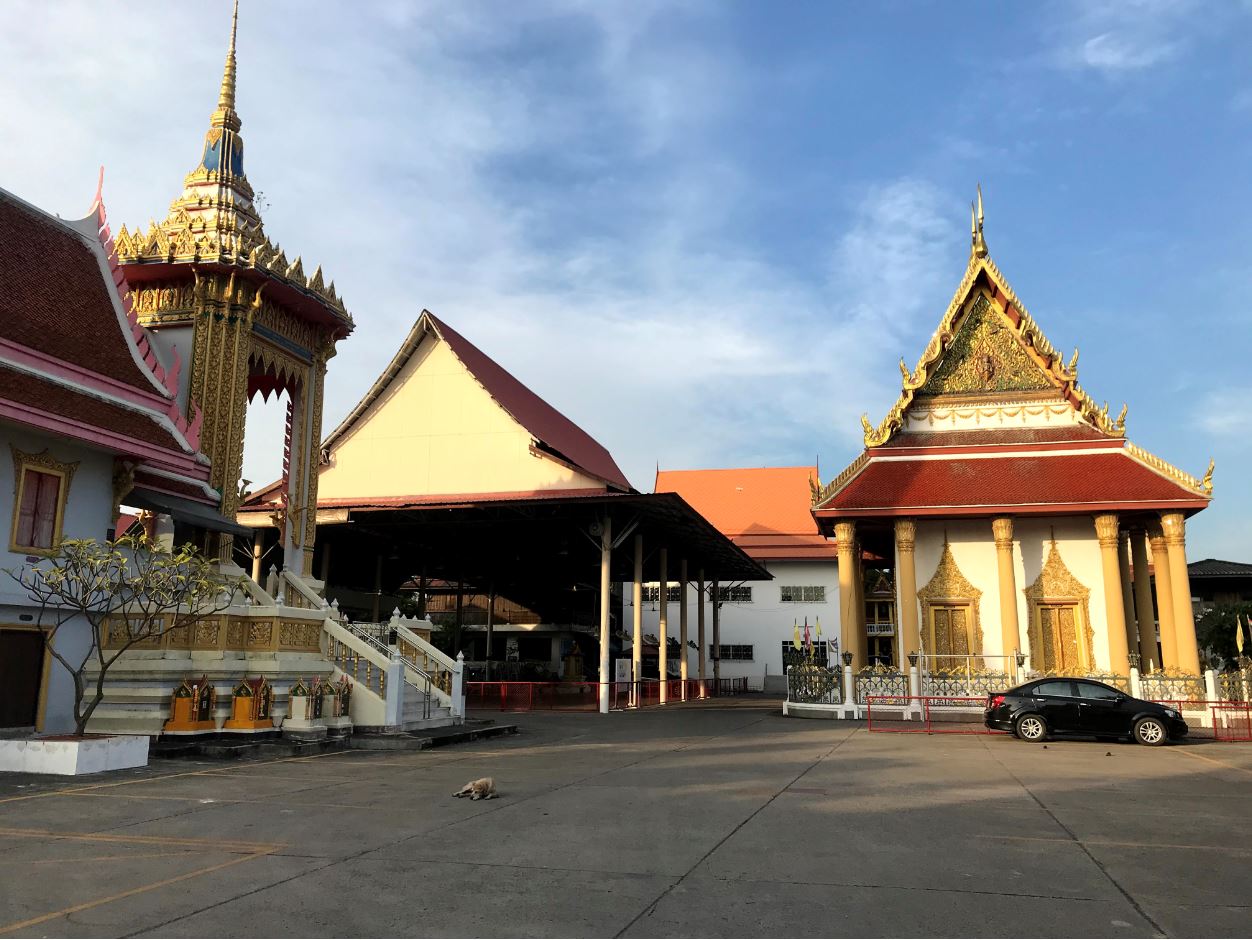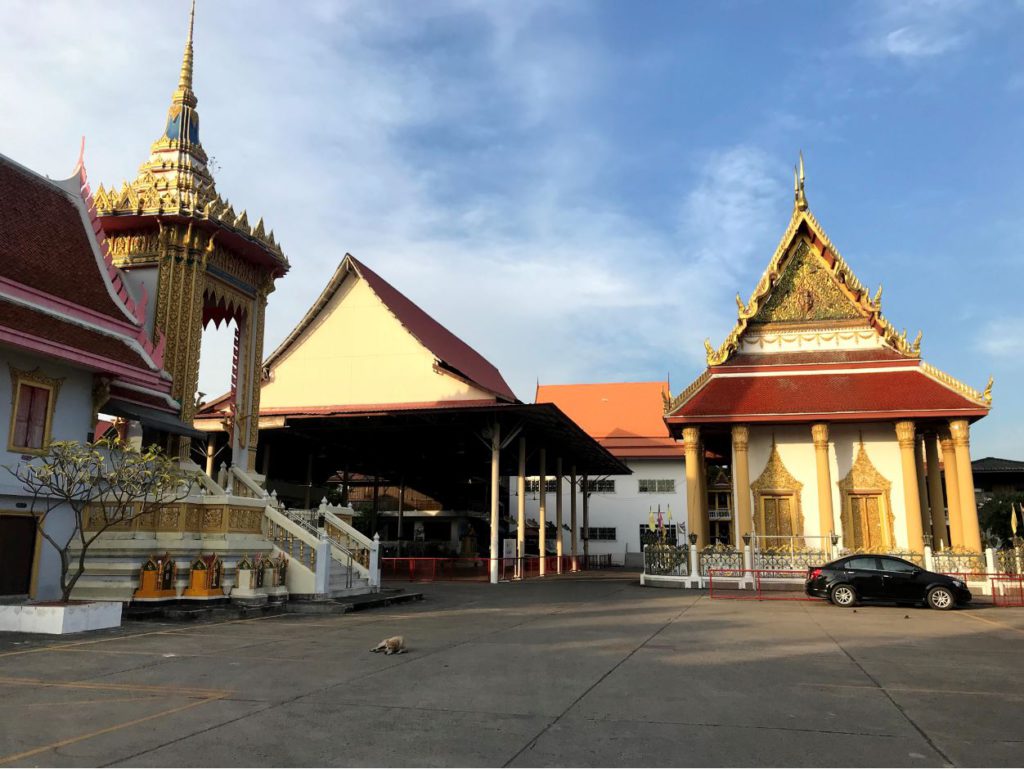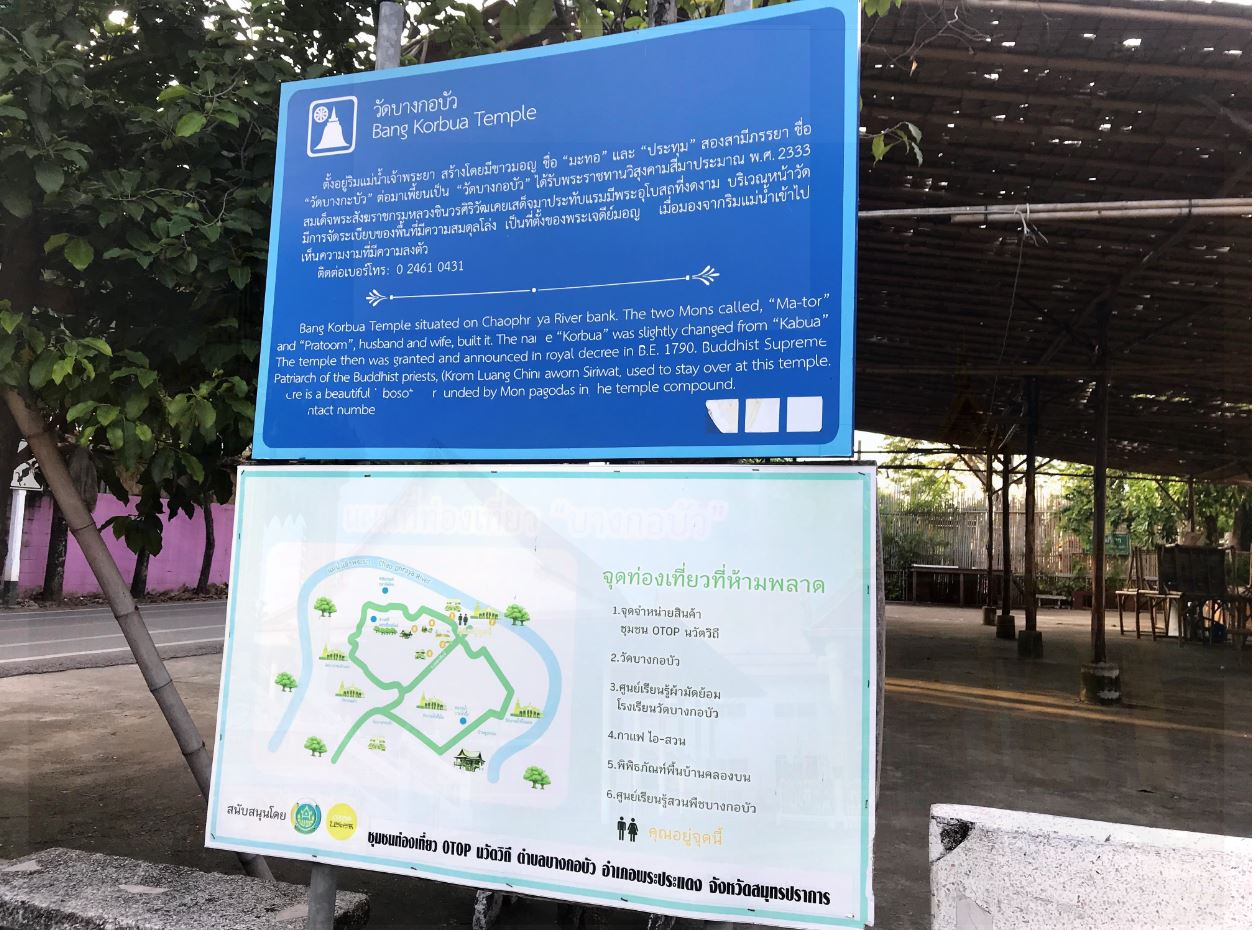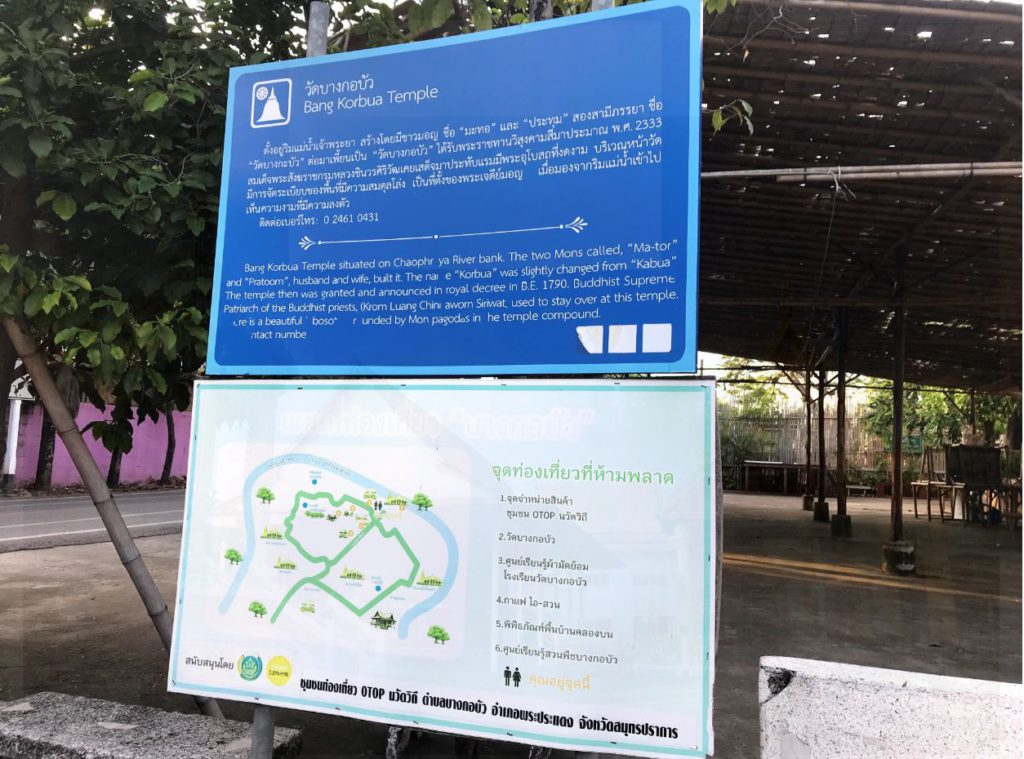 Bang Nam Phueng Floating Market
I really won't term it as a floating market. In fact, if you want to see a floating, there are far better places around Bangkok. However, it is still a pretty great market. There are lines of food stalls selling local Thai dishes and street food.
If you are in Bang Kachao for a whole day, you can head to this place for lunch. The shops with their makeshift sitting areas are right next to a canal. Nothing fancy, but very natural.
This is more like a Thai market in the countryside. You can find food, mats, handicrafts, clay products, decorative plants, natural honey and a lot of snacks. The sad part is this market only opens during the weekend. So keep that in mind.
It is especially convenient to visit if you are coming from Bang Na side. A blue songthaew outside the Wat Bang Nam Phueng Nok Port (the pier opposite to Bang Na side) waits to take tourists to the floating market in THB 10 per person.
Other than that there are several other places in Bang Kachao to eat. They range from simple road-style stalls to huge restaurants with fancy gardens. We stopped at one with trimmed gardens and running fountains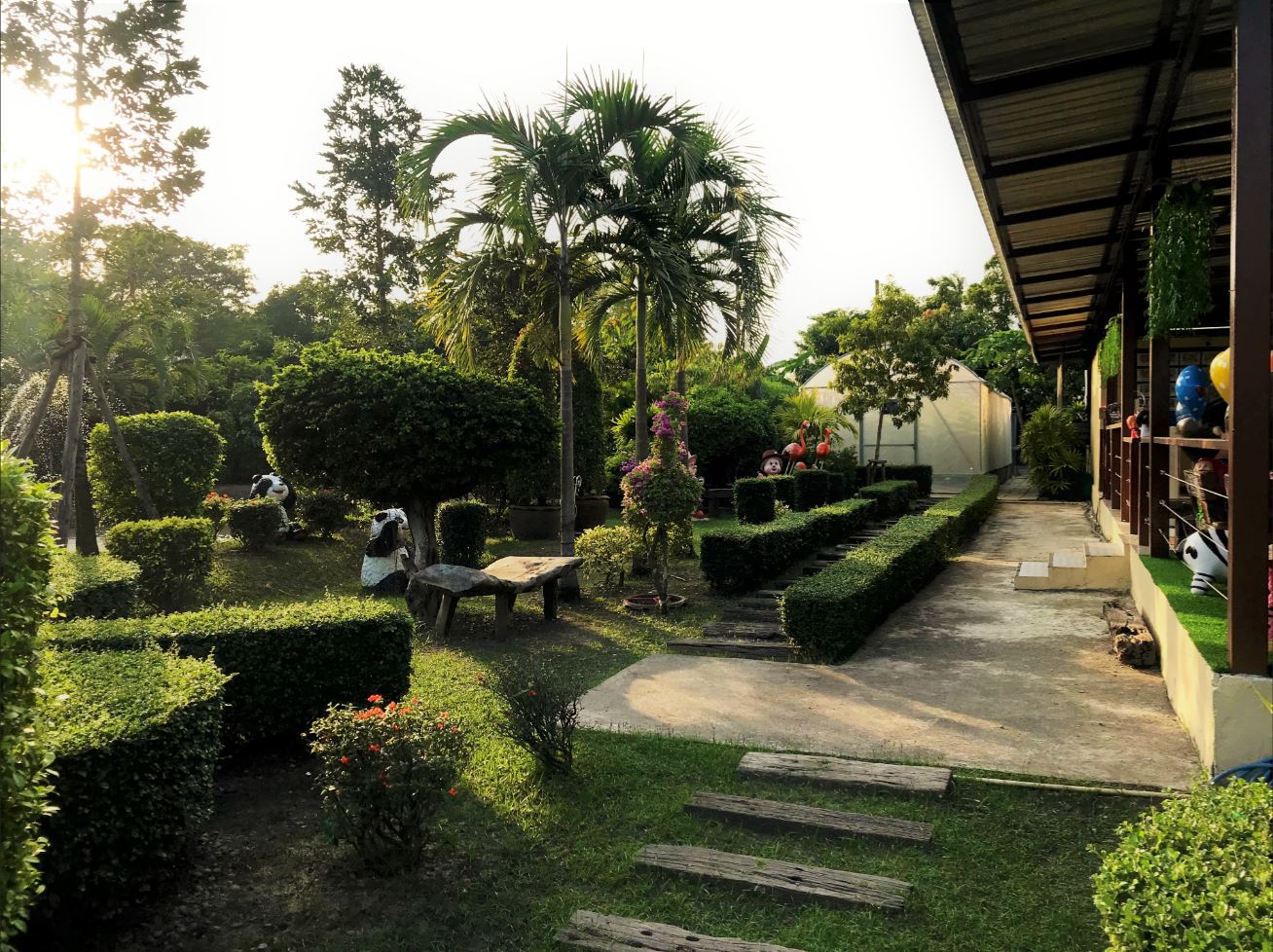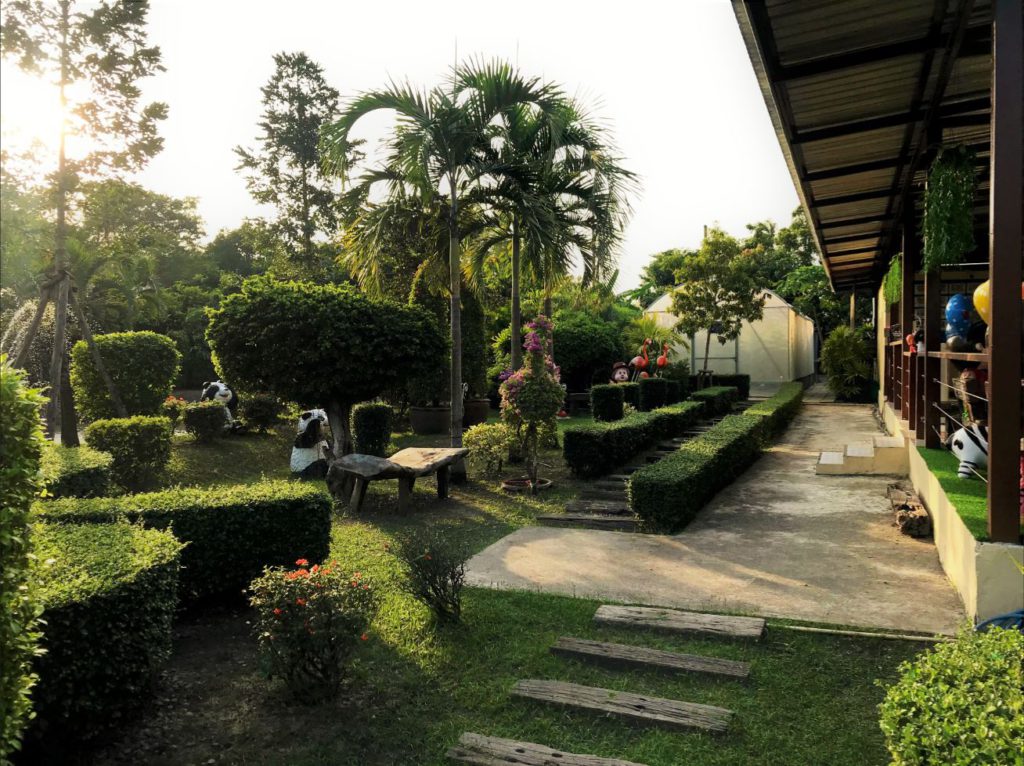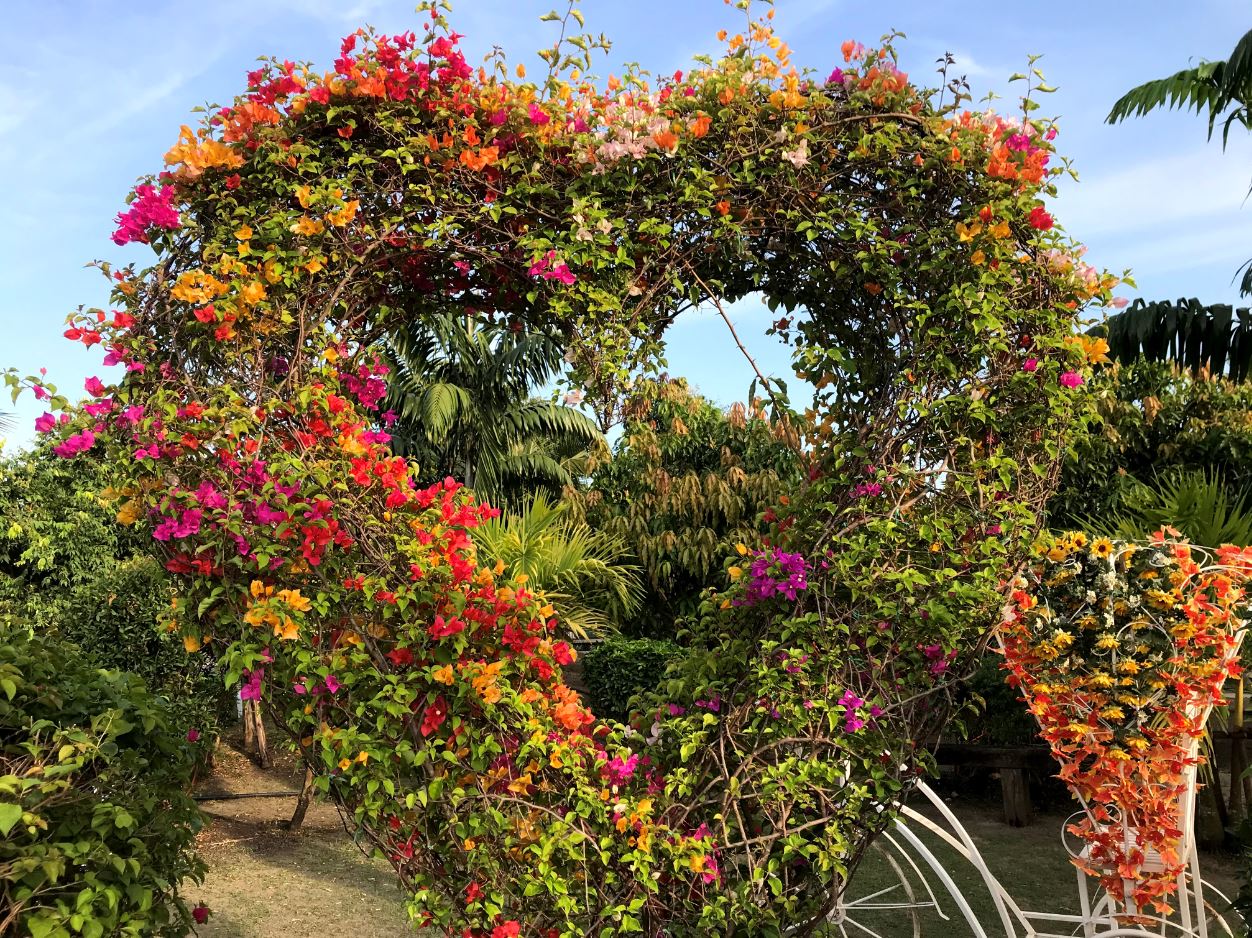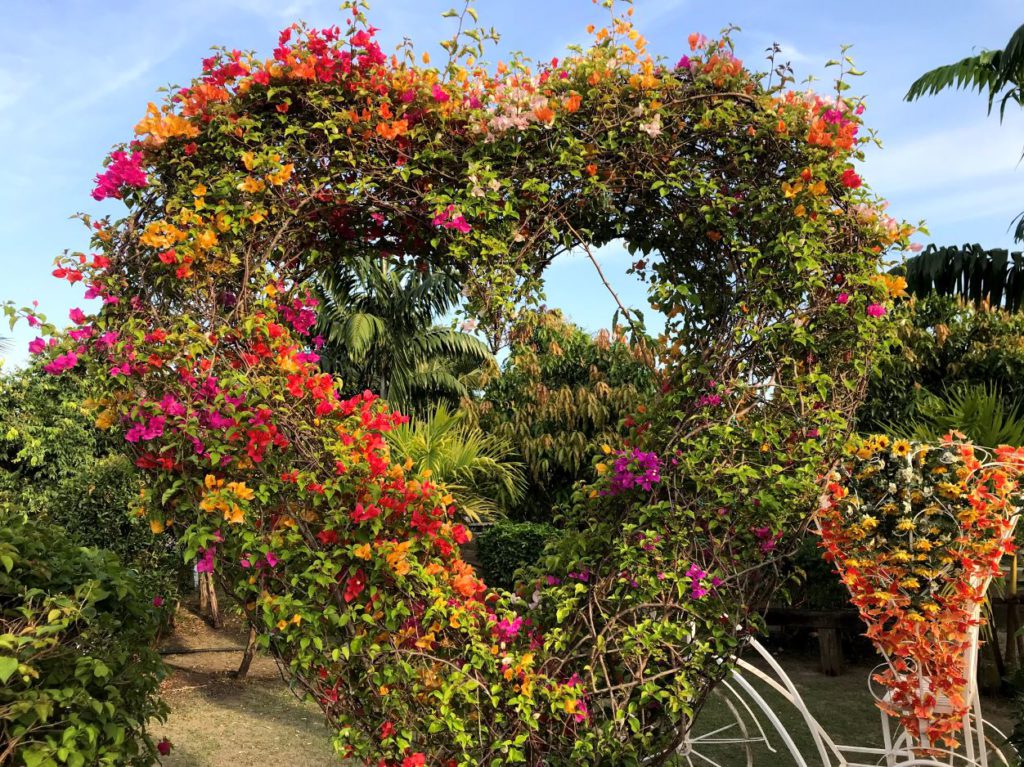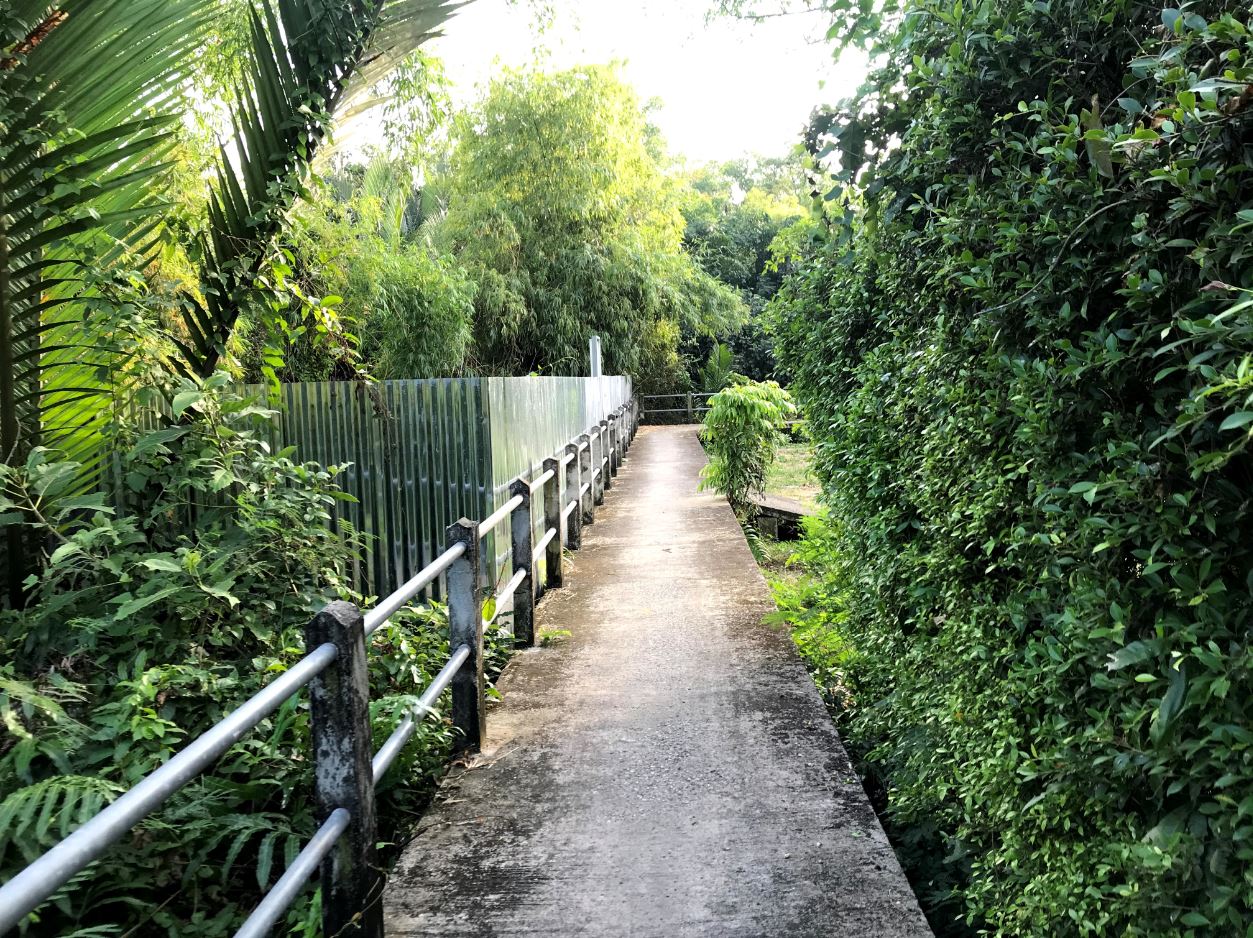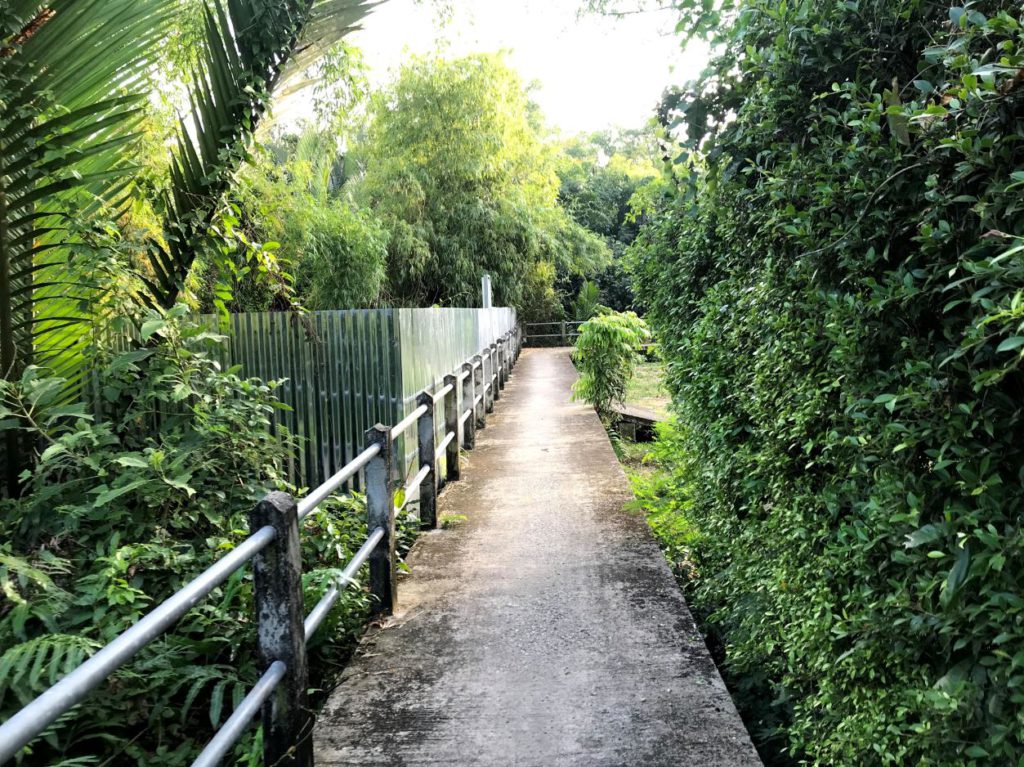 Stay in Bang Kachao
Since there are not a lot of tourists in Bang Kachao (which is a good thing), there aren't many hotels too. But in recent times a couple of eco-friendly hotels have popped up. A few locals have also converted their homes into a homestay and have listed them online.
Here are some of the places that you can book to stay overnight in Bang Kachao:
Bangkok Tree House (Beautiful eco-friendly house)
Chobjai Hostelry – Chaw Cher Home at Bang Kra Jao (Luxurious)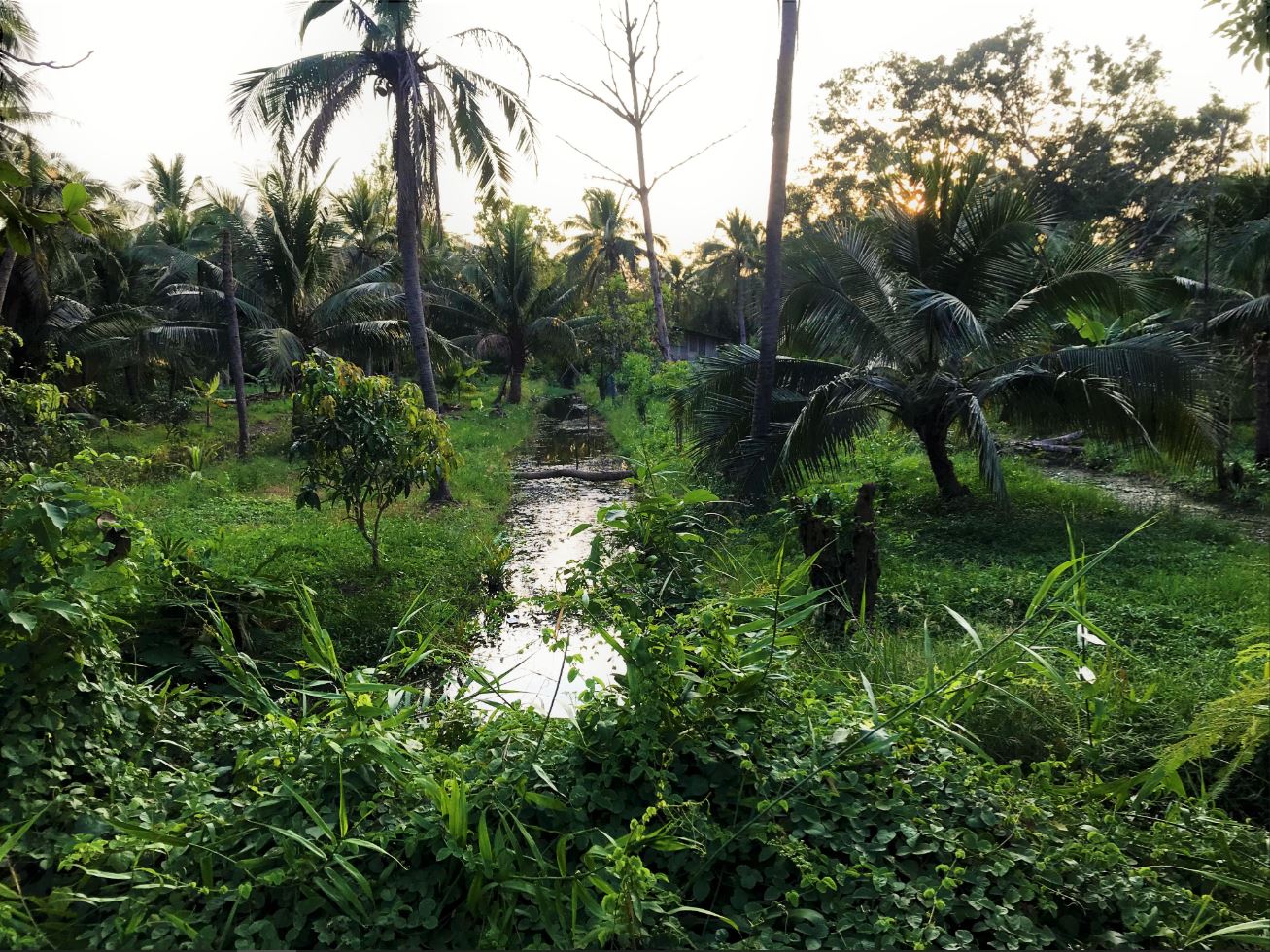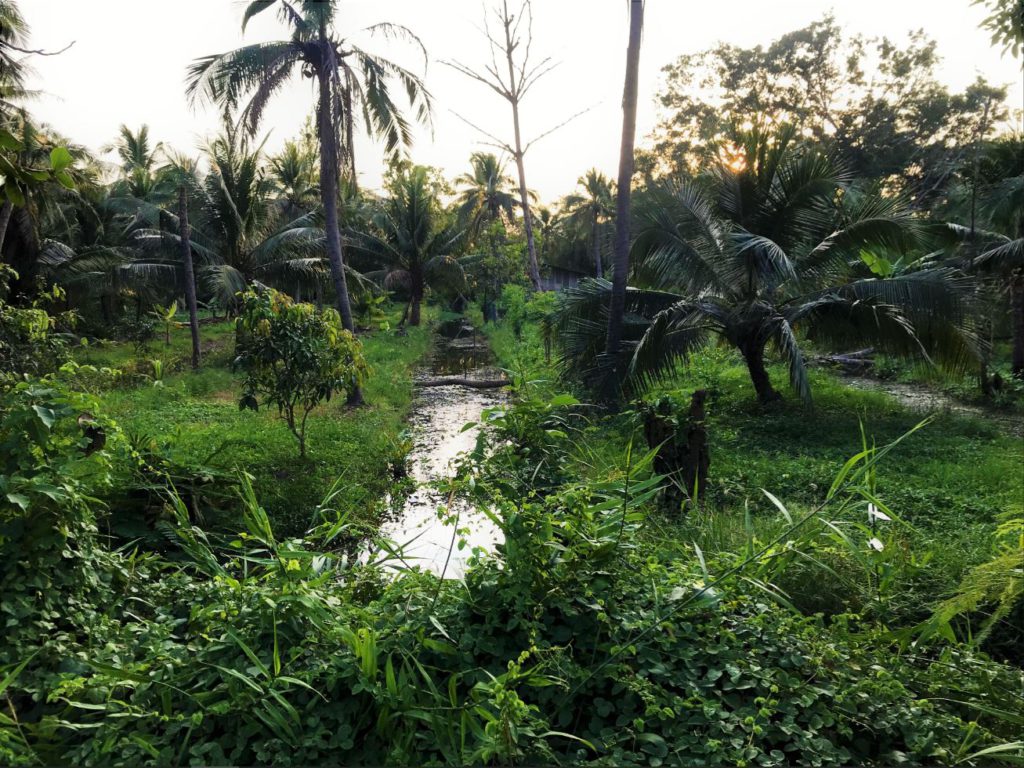 Save on Pinterest


Related Articles