27 Aug

Hop on Hop off boat tour in Bangkok

With the insane amount of travellers visiting Bangkok every year, here is an important question. How to travel inside Bangkok?

Of course, you can take a taxi or a metro! Both of them are affordable and comfortable in Bangkok. But they probably aren't the most fun way to do it.

Tours, buses and tuk-tuk can also assist you in your day trips. But one of my favourite ways of travelling inside Bangkok is using waterways. And Bangkok, with its brilliant hospitality system, has made it super easy for travellers to experience it.

Here I am talking about a Hop On Hop Off Boat tour across Chao Phraya River connecting the top places to see in Bangkok.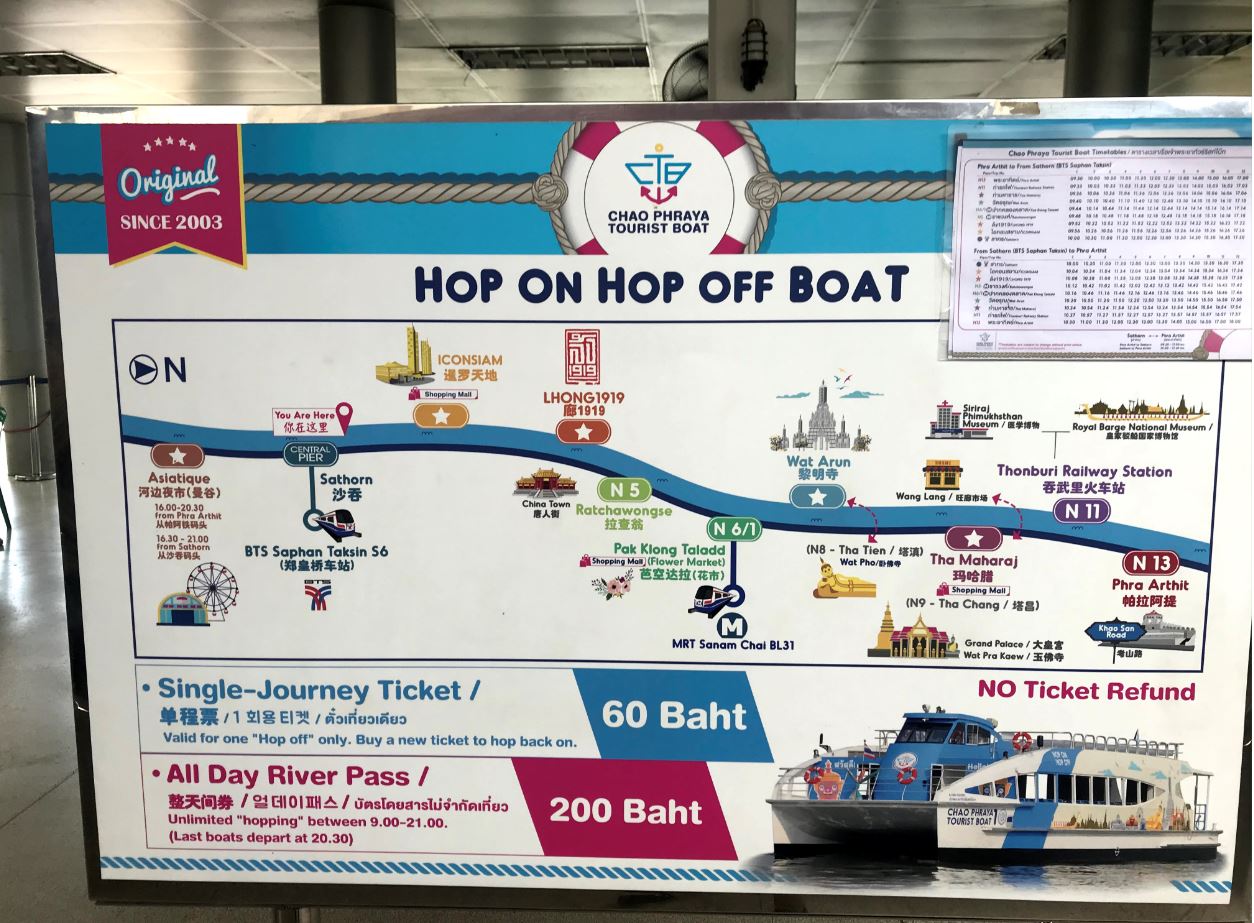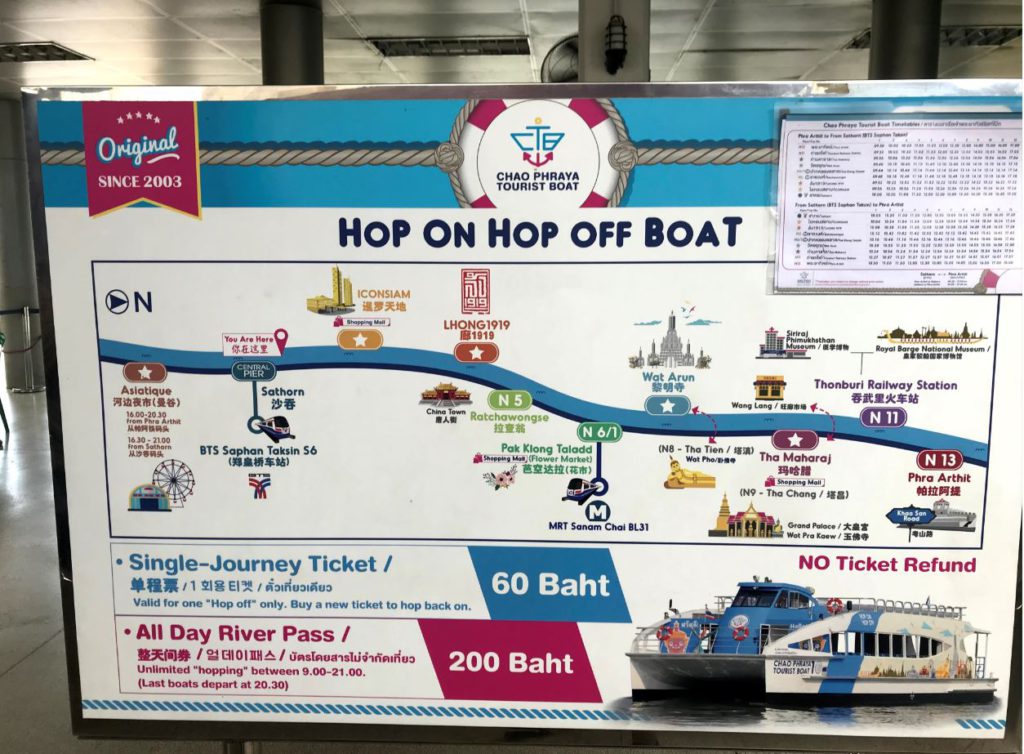 Why take a Hop on Hop off boat
You can take a hop on hop off boat tour because the tour connects the best places to see in Bangkok like The Grand Palace, Wat Pho, Wat Arun and more. The must-see places, especially if it is your first trip to Bangkok.
On top of that, you don't need to buy separate tickets every time you board. Nor do you need to change several vehicles. Most of the attractions are located at a walking distance to the pier.
But most of all, I think it's fun. You can always spot a hop-on-hop-off bus in most cities. But rarely do you chance upon a Hop On Hop Off Boat.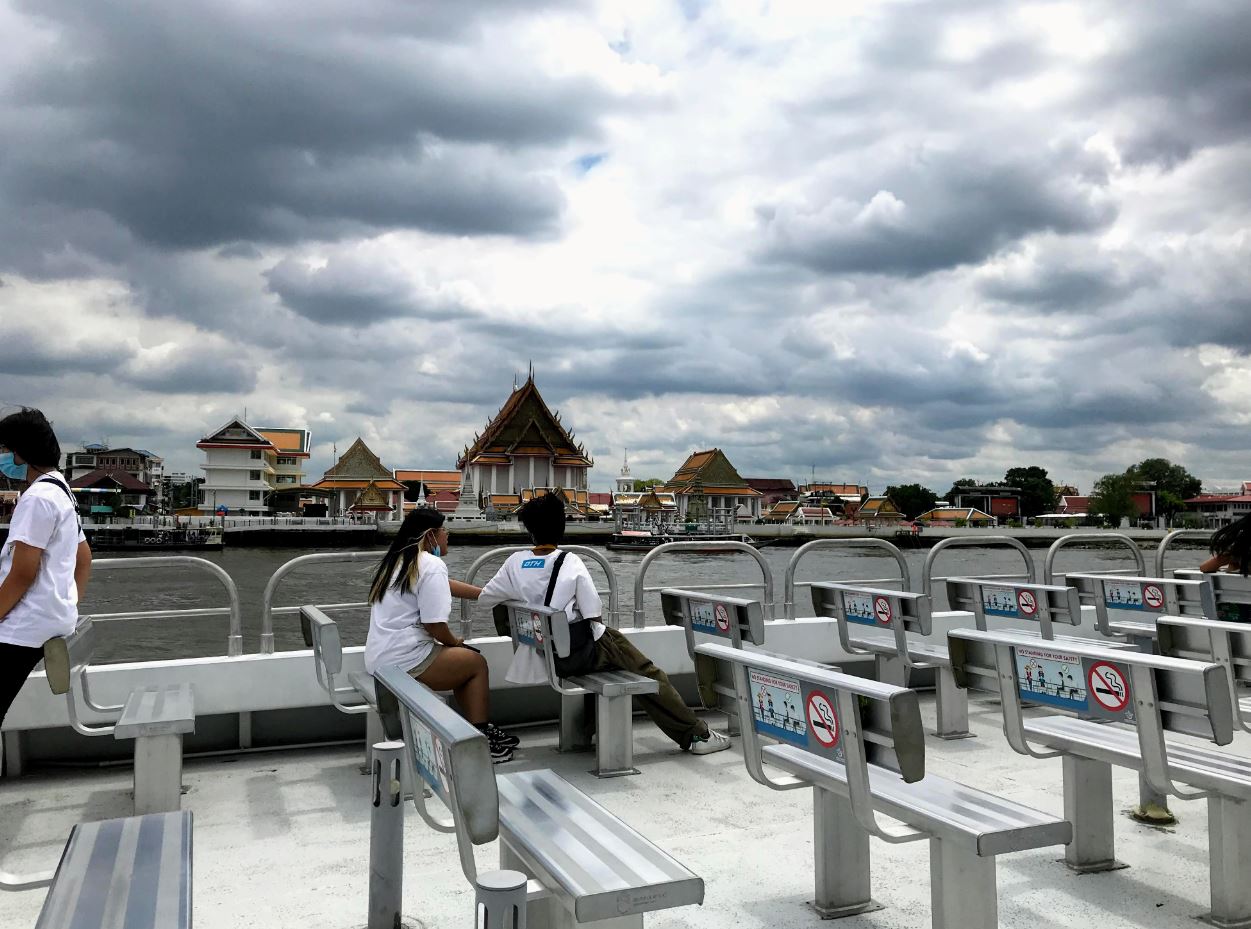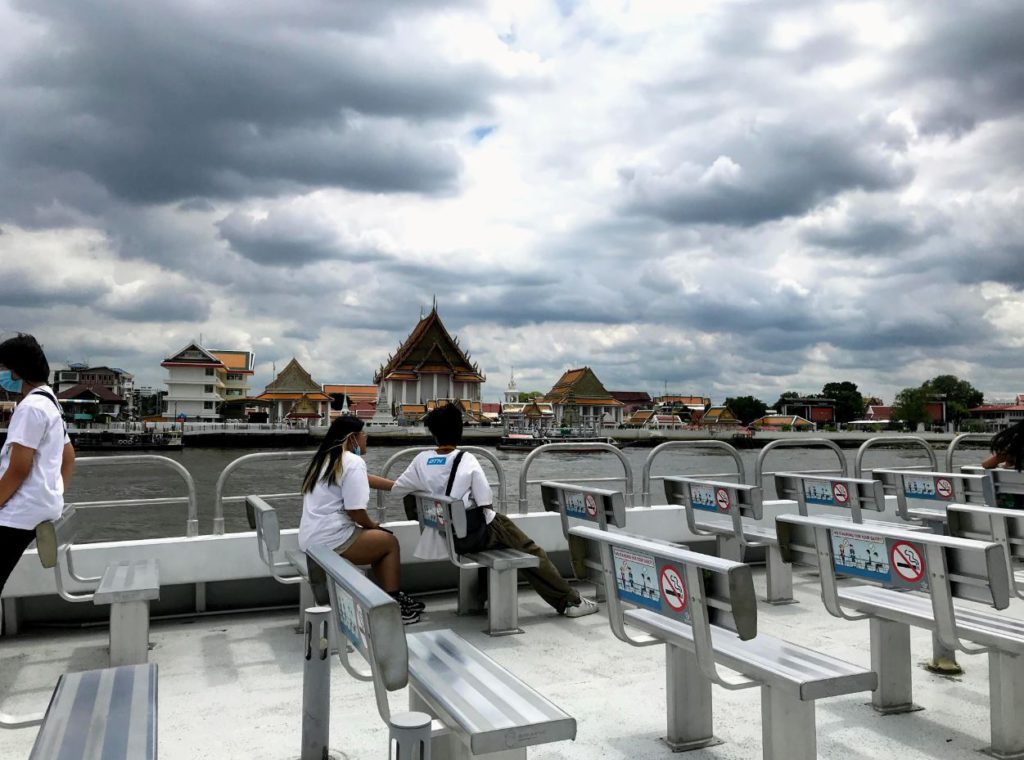 Hop on Hop off boat Route Map
To get a fair idea, refer to this map.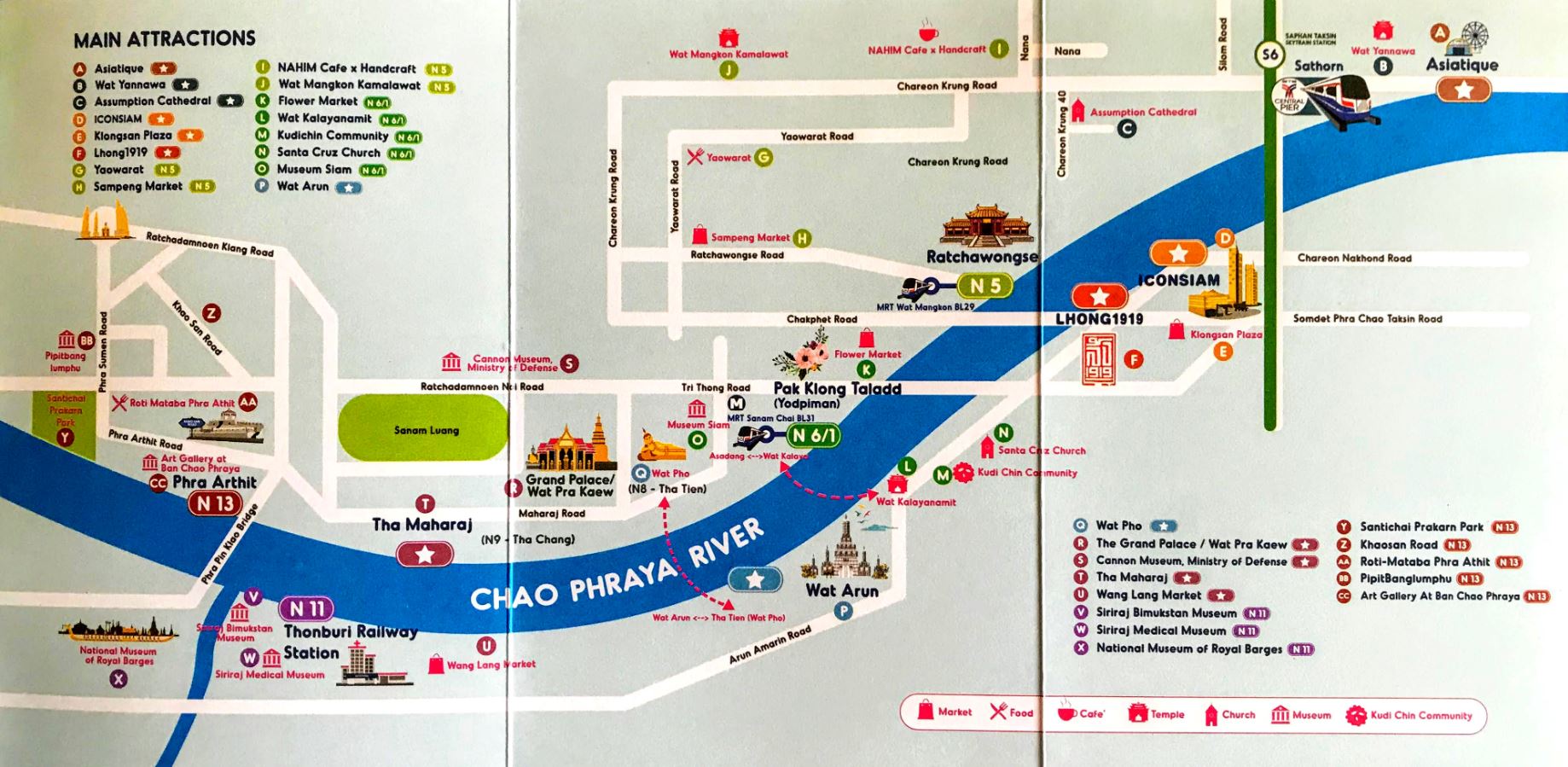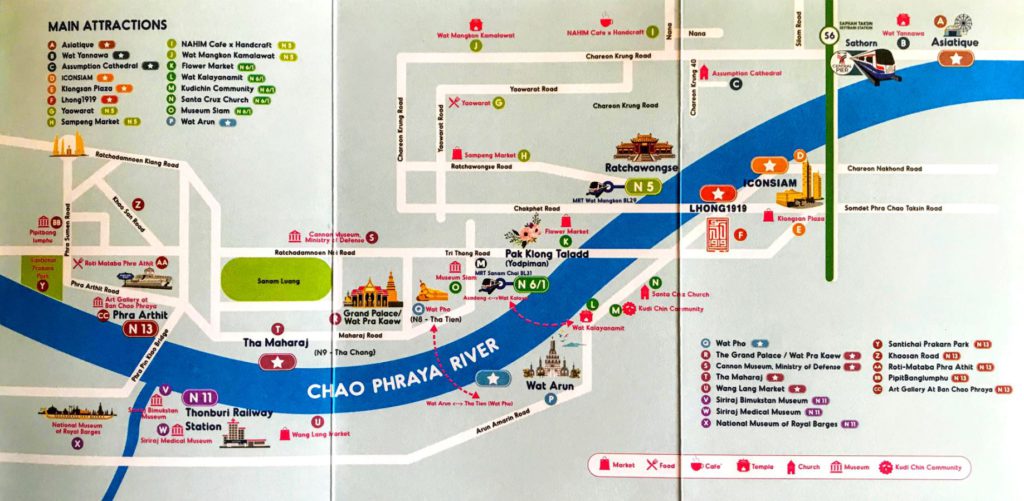 The Hop On Hop Off Boat tour starts from Sathorn pier (next to Saphan Taksin BTS Station) and stops at 9 destinations. It ends at Phra Arthit Pier (near Khao San Road). You can also do it from the opposite direction (that is from Phra Arthit to Sathorn). You can board the boat or get down at any destination.
At some points, there are more tourist attractions on the opposite side of the river too. However, the boat stops only on one side. You will need to take a smaller boat from an adjacent pier to cross over the river that costs between 3-5THB.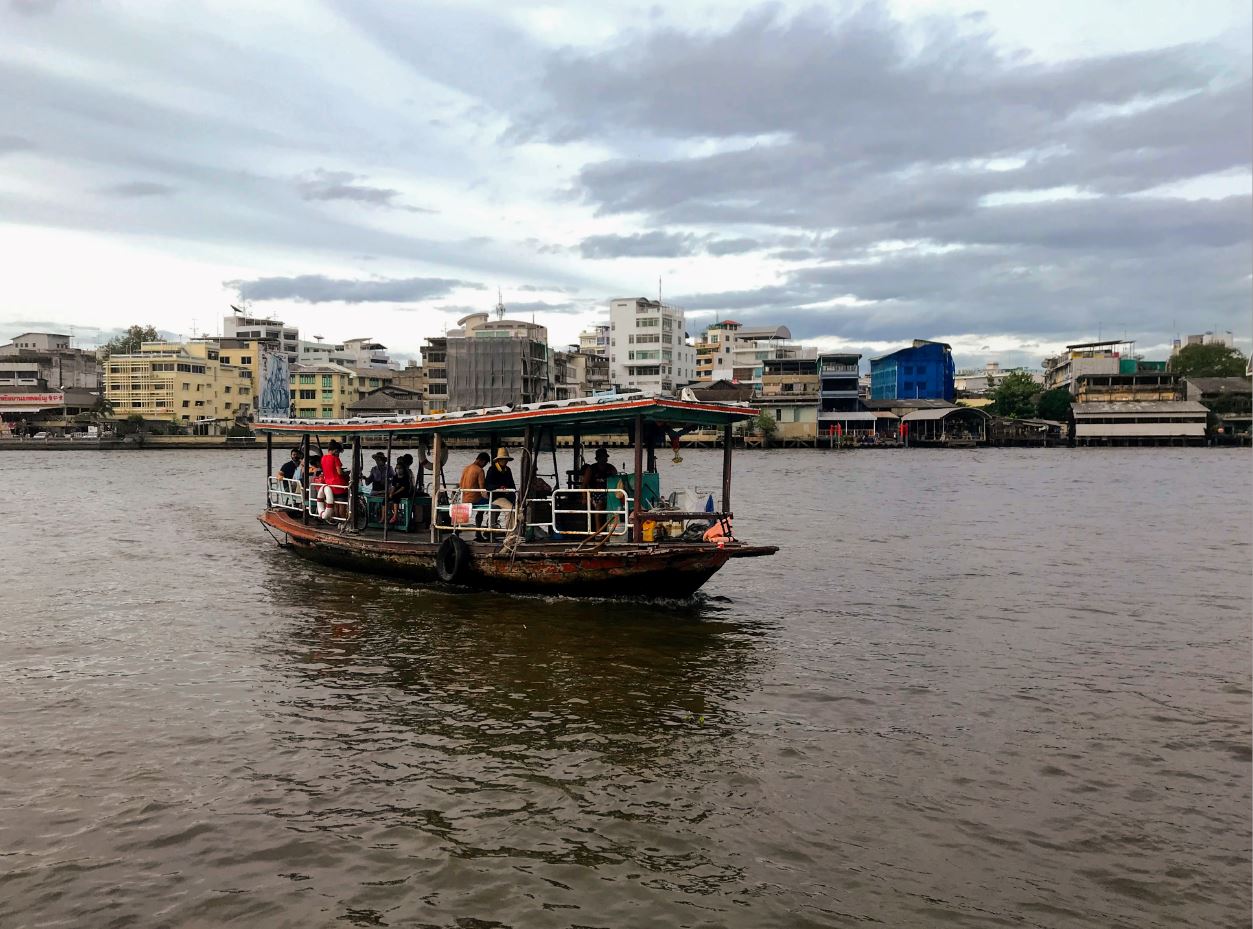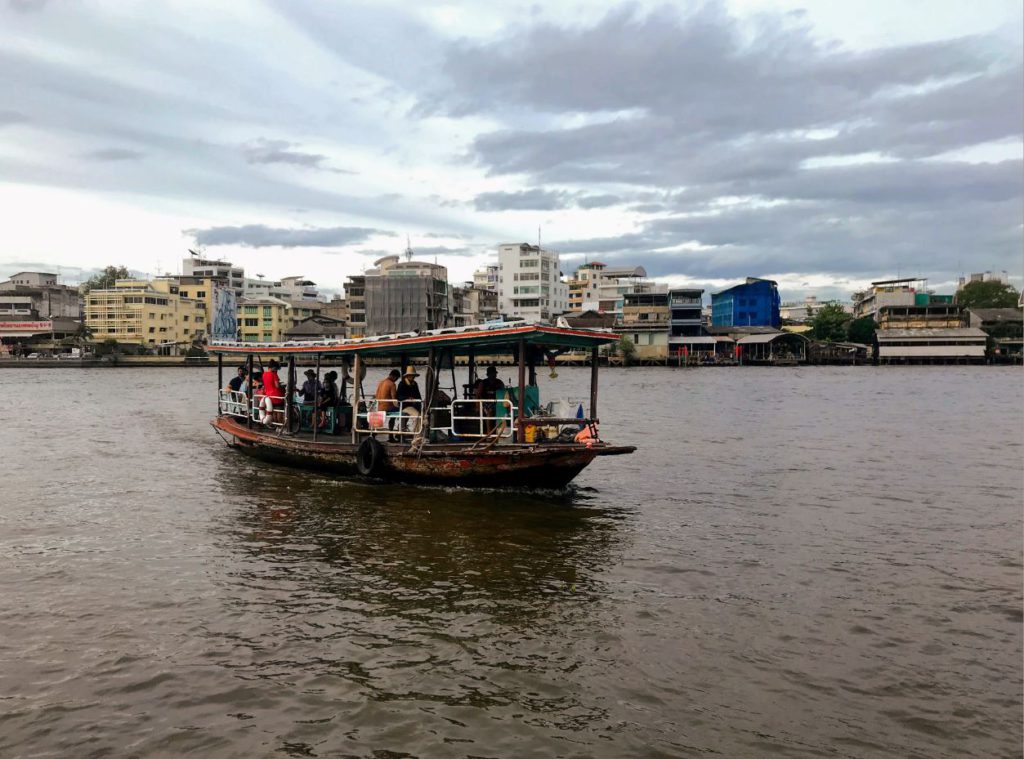 Here is the list of all the stops and the tourist attraction of Hop on Hop off boat:
1. Asiatique – Asiatique, the Riverfront Mall (route starts at 5 pm)
2. Sathorn Pier – Wat Yannawa
3. ICONSIAM – Iconsiam Mall
4. Lhong 1919
5. Ratchawongsee – Chinatown, Wat Mangkon Kamalawat
6. Pakklong Taladd – Yodipman Flower Market
7. Wat Arun – Wat Arun (Temple of the Dawn), Wat Pho (Temple of the Reclining Buddha) on the other side
8. Tha Chang – The Grand Palace and Wat Phra Kaew (Temple of the Emerald Buddha)
9. Tha Maharaj – Tha Maharaj Shopping Complex
10. Thonburi Railway Station – Museum of Royal Barges, Siriraj Medical Museum, Wang Lang Market
11. Phra Arthit – Khaosan Road
Hop on Hop off boat types
If you have been looking up the waterways of Bangkok, understanding it can get confusing. There are many types of services that run across the Chao Phraya River.
Broadly they are characterized by different colour flag boats. There are Orange, Green, Yellow and No Flag Boat. These boats run on different routes for daily passengers mostly during the weekdays. Only Orange flag boats run on weekends.
However, in this case, we are talking only about Blue Flag boats. They are exclusively a part of Chao Phraya Tourist Boat Co. Ltd. These boats specifically cater to tourists and the routes and systems are designed for sightseeing. You can identify them by their White and Blue colour with Hop On Hop Off Boat written on them.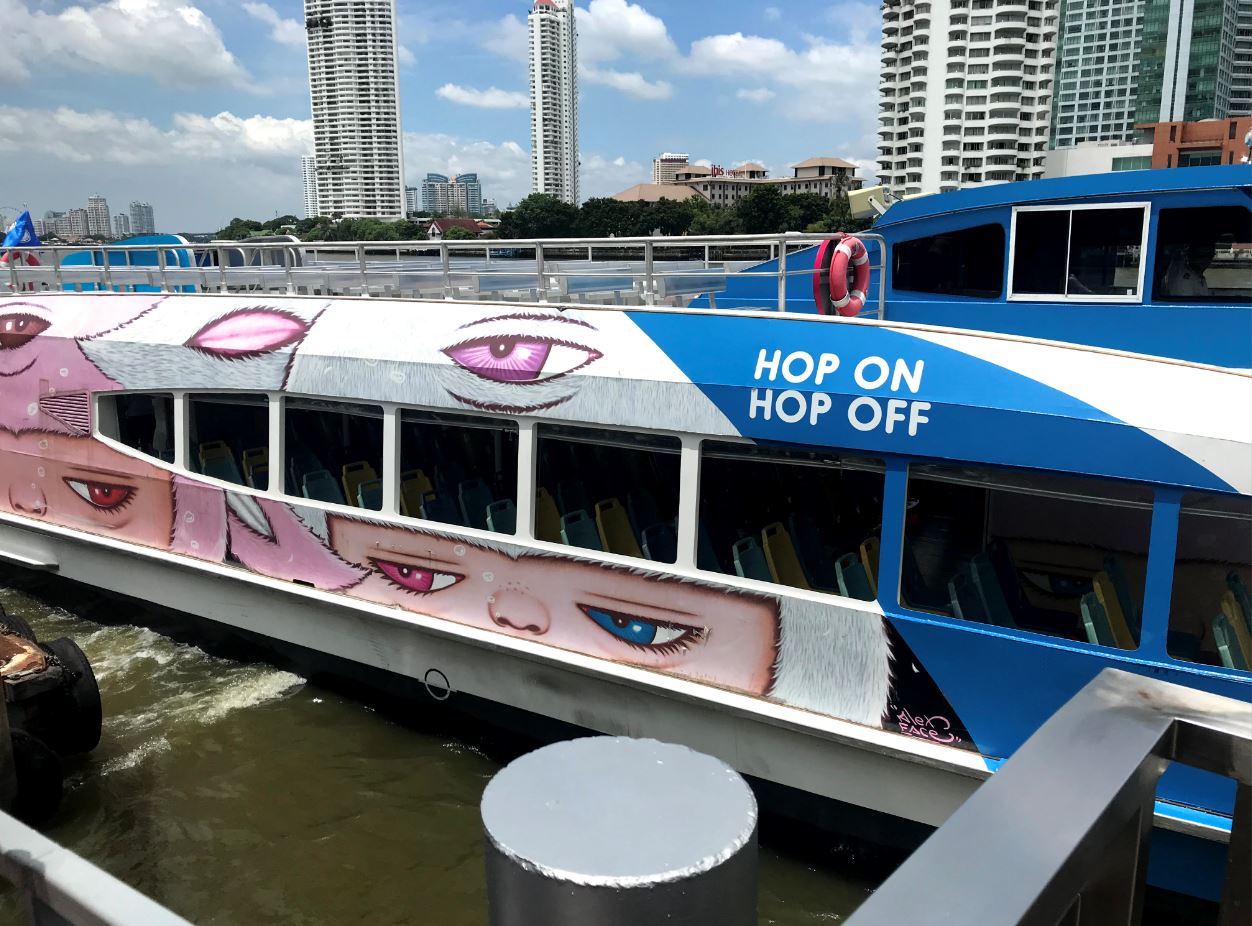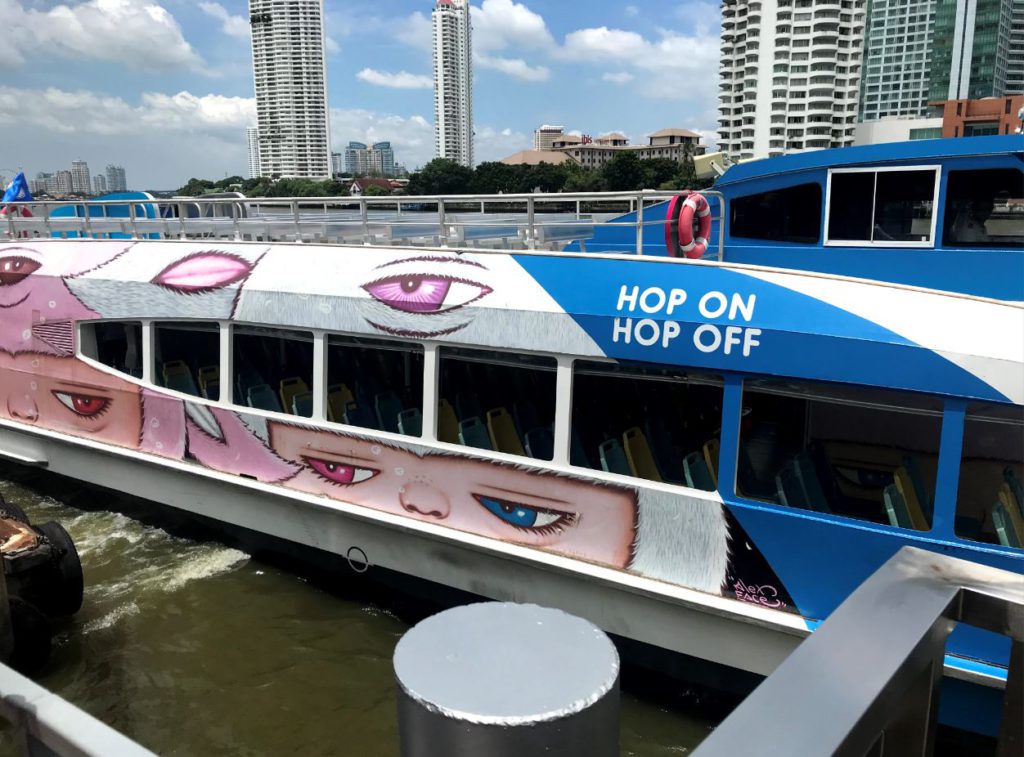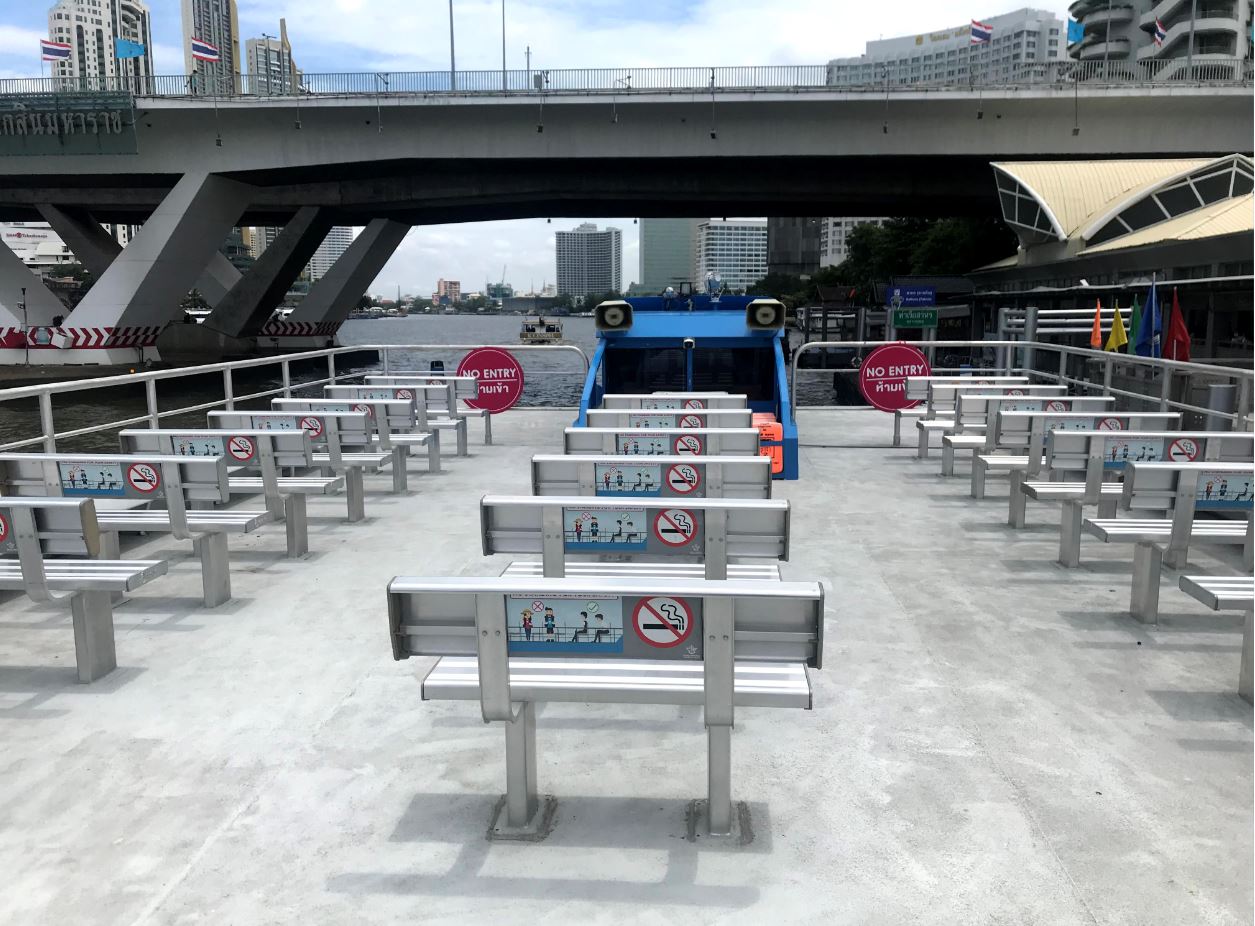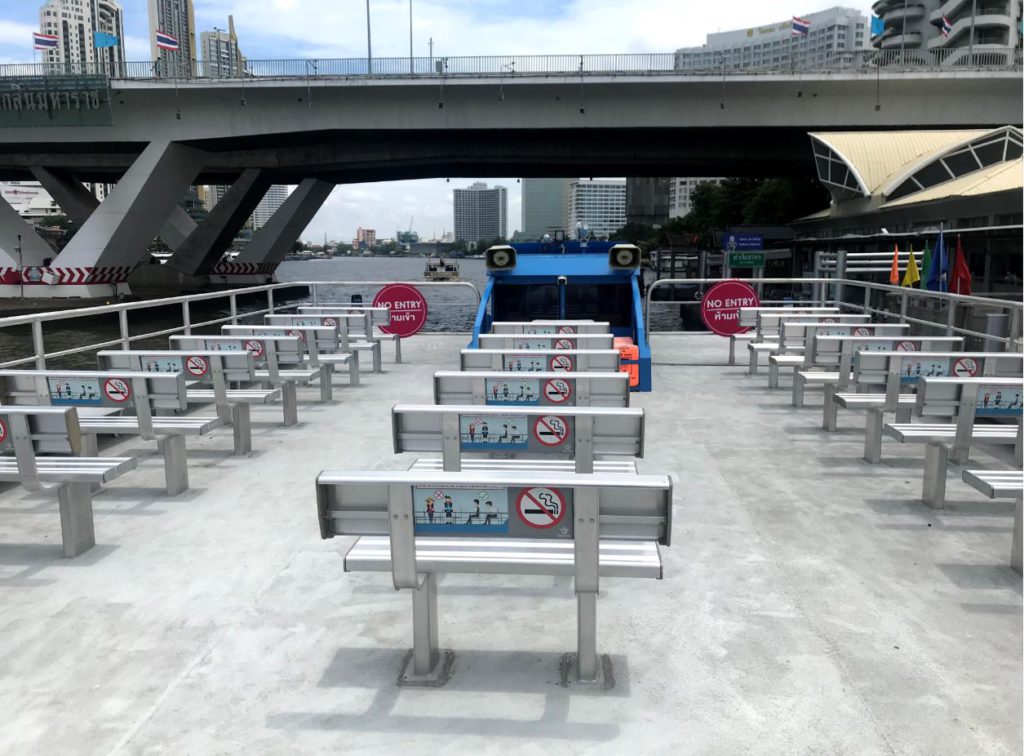 Hop on Hop off boat ticket
The ticket price for a full-day hop on hop off tour with unlimited rides is 180 THB. The ticket price from a single journey from any point to another one is 50THB. Children under 90 cm of height do not need a ticket. These are applicable for both Thai and foreign nationals.
You can buy a ticket at any of the counters on all piers of the above-mentioned stops. All piers have a kiosk right next to the entrance of the pier. There is always someone to help you out.
You can also buy the ticket online beforehand on travel aggregators or their official website. You need to exchange the e-ticket with a paper ticket at the counter next to the pier before boarding.
Book your ticket Online: Chao Phraya River: Hop-On Hop-Off Boat Pass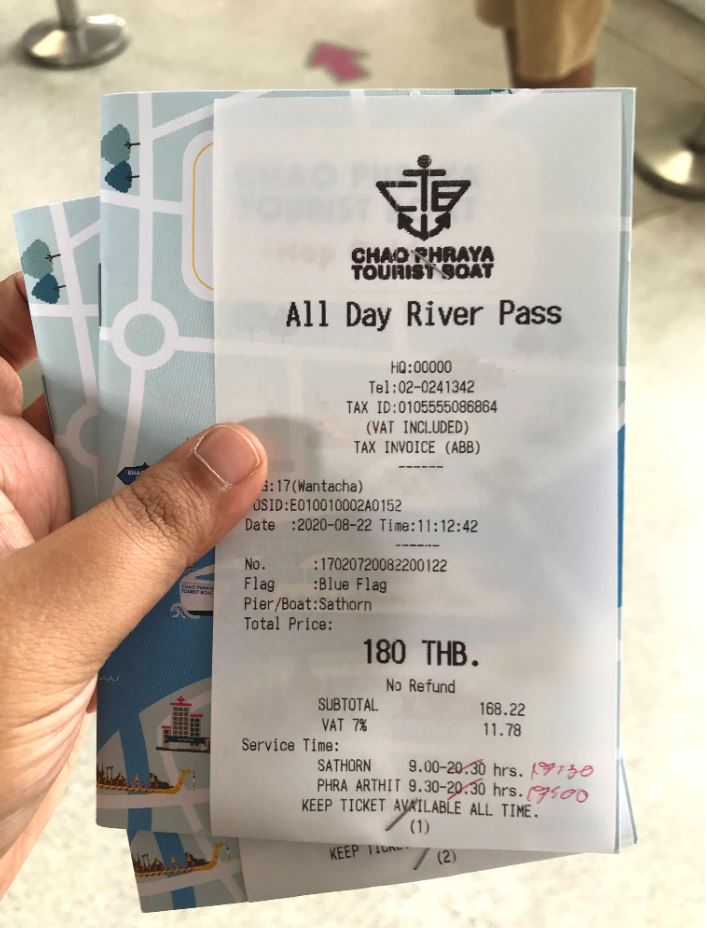 Hop on Hop off boat Contact Info

How to take a Hop on Hop off Boat
If you want to do it from end to end, you can start at either point at Phra Arthit Pier (If you are around Khaosan) or Sathorn Pier. You can take a taxi directly to the pier and look for the counter. The guides will assist you from there.
We started at Sathorn Pier which is closer to downtown Siam via BTS. Sathorn Pier is located right next to Saphan Taksin BTS Station (On Dark Green Line). Just get down at Exit 2 and keep walking to your left side.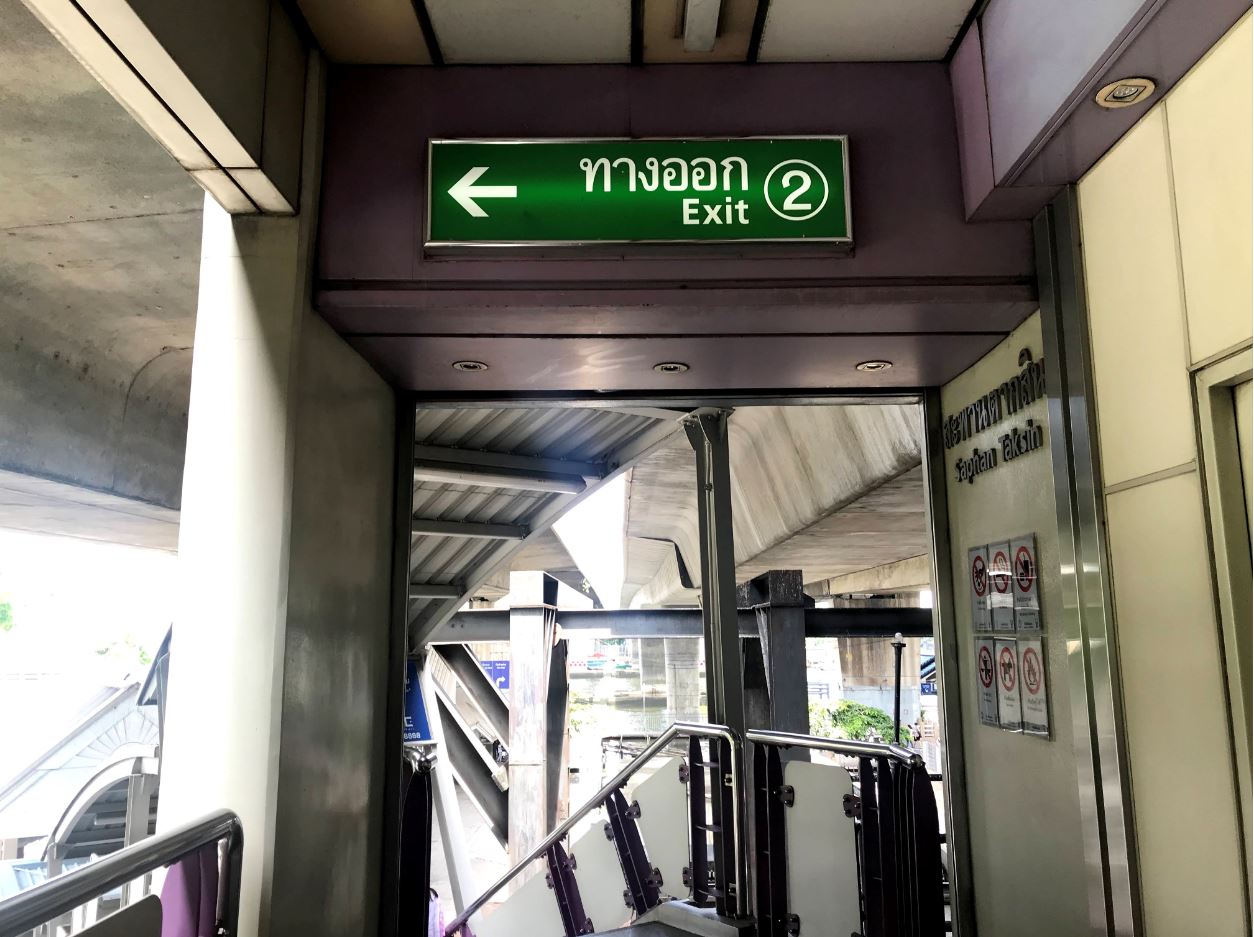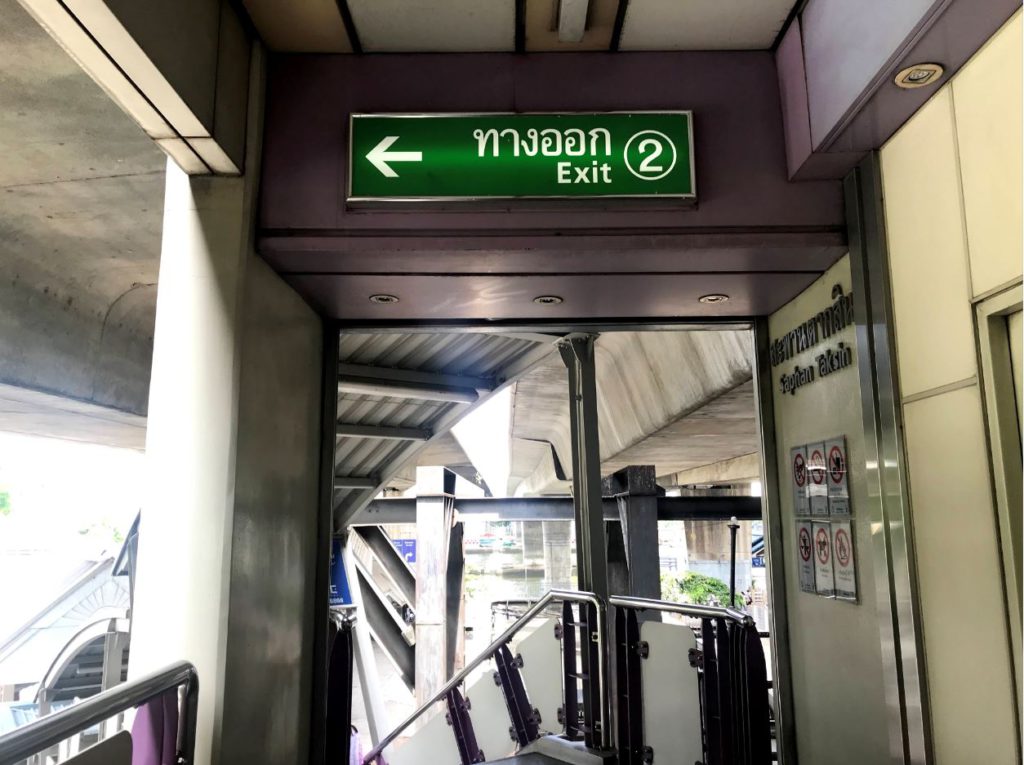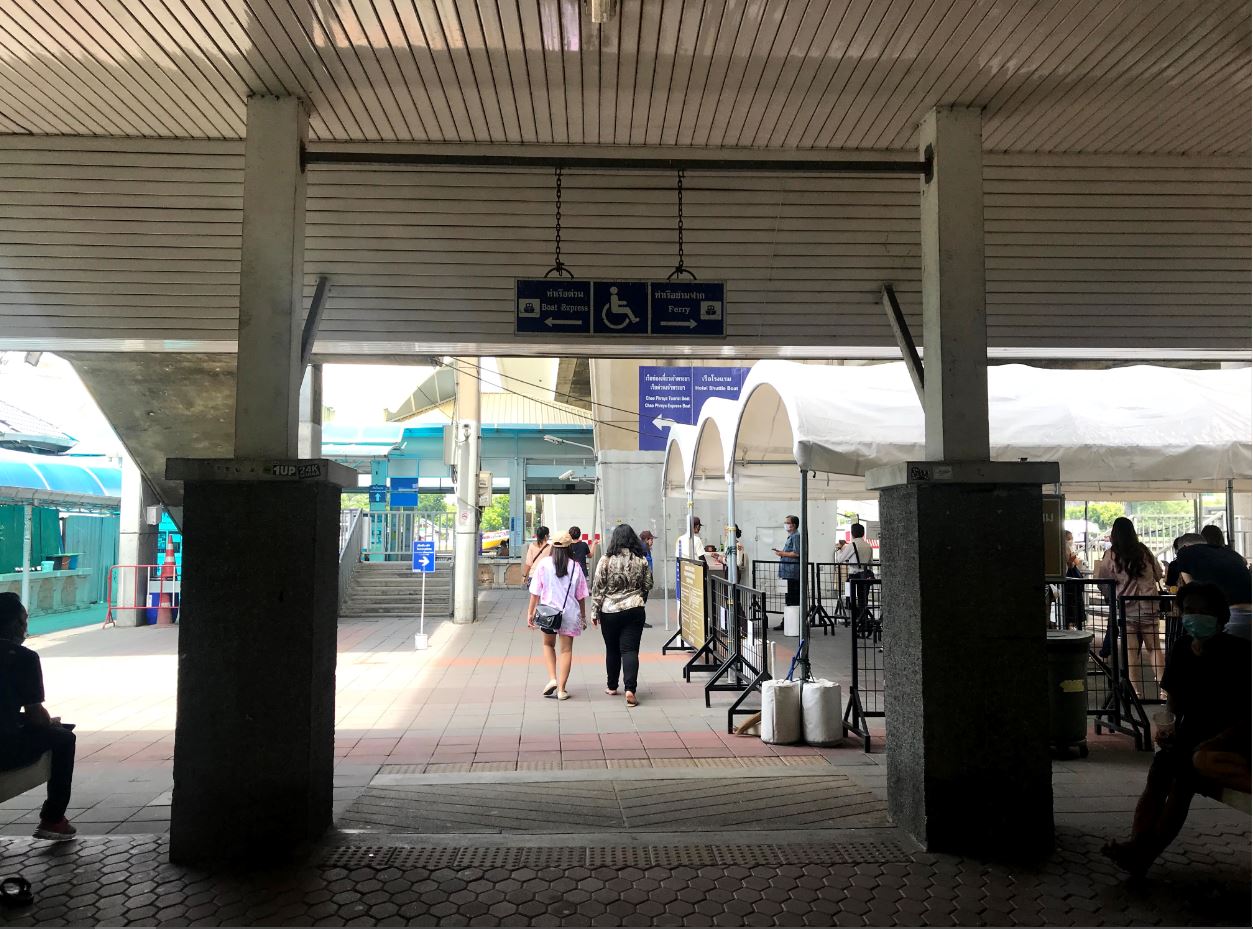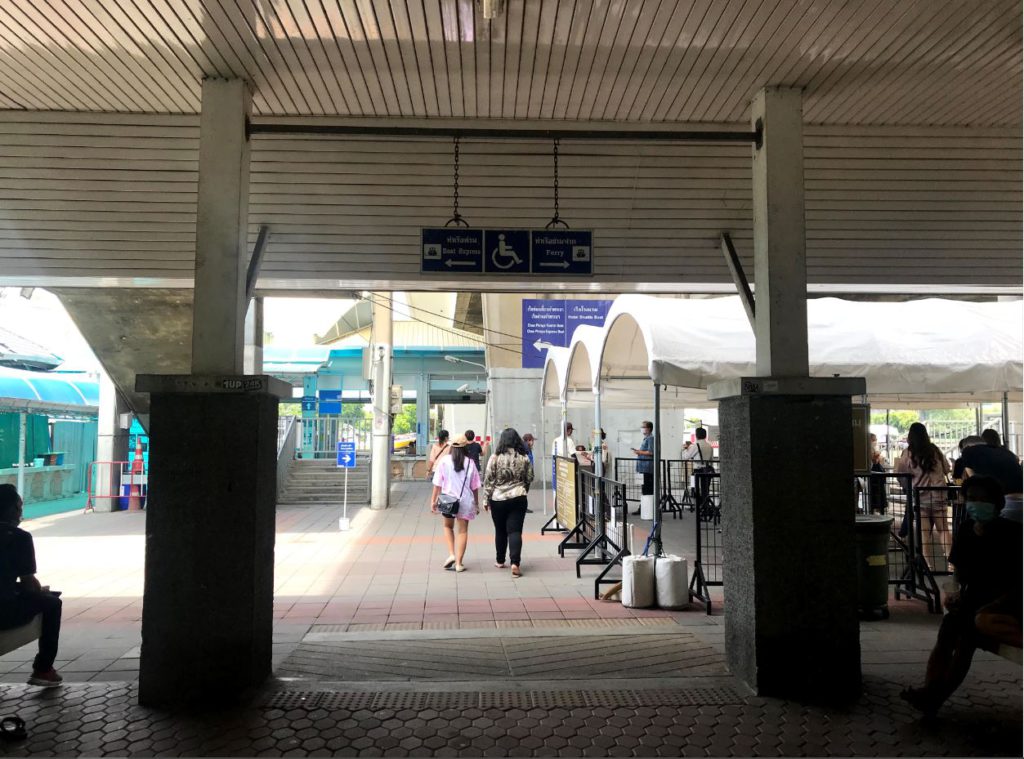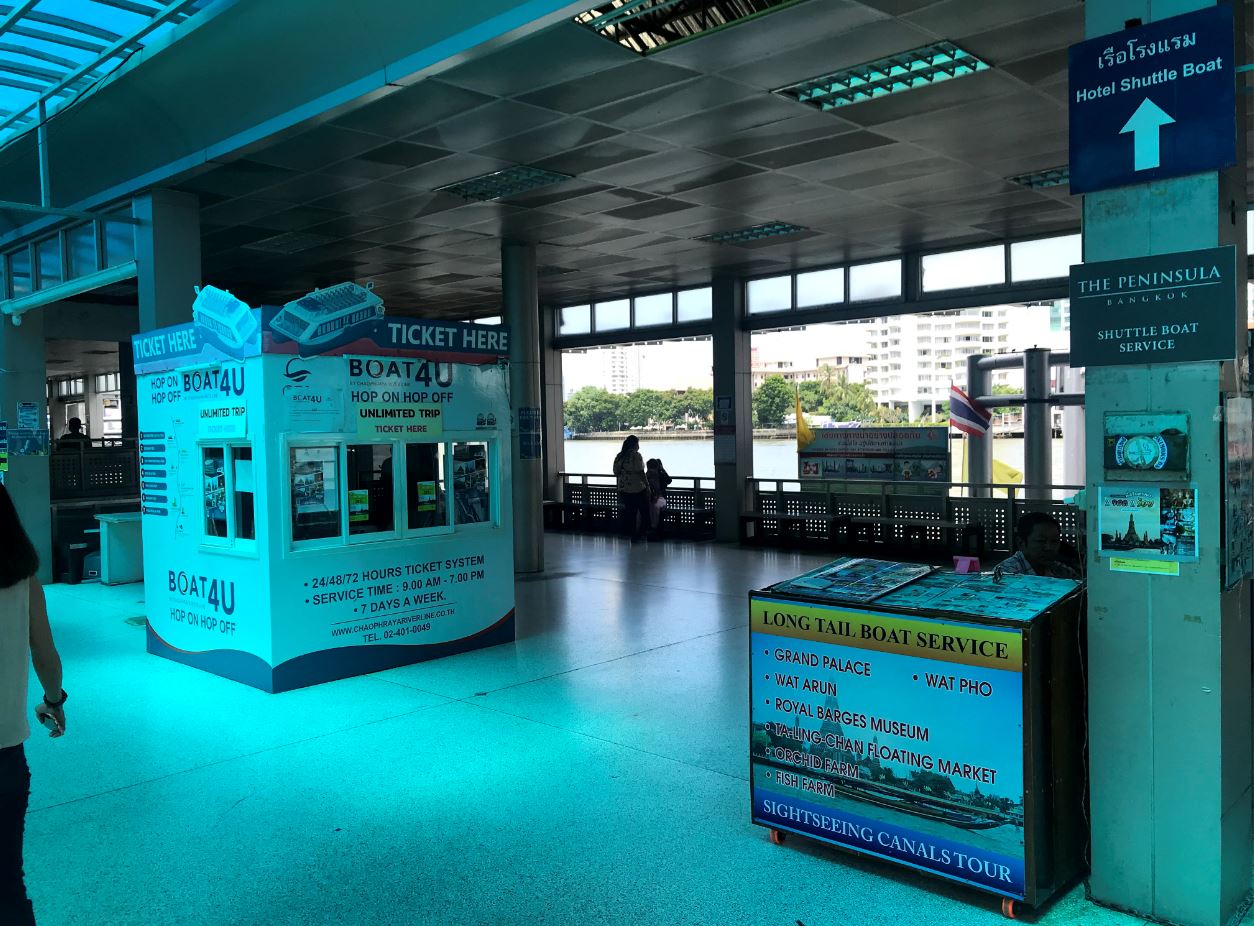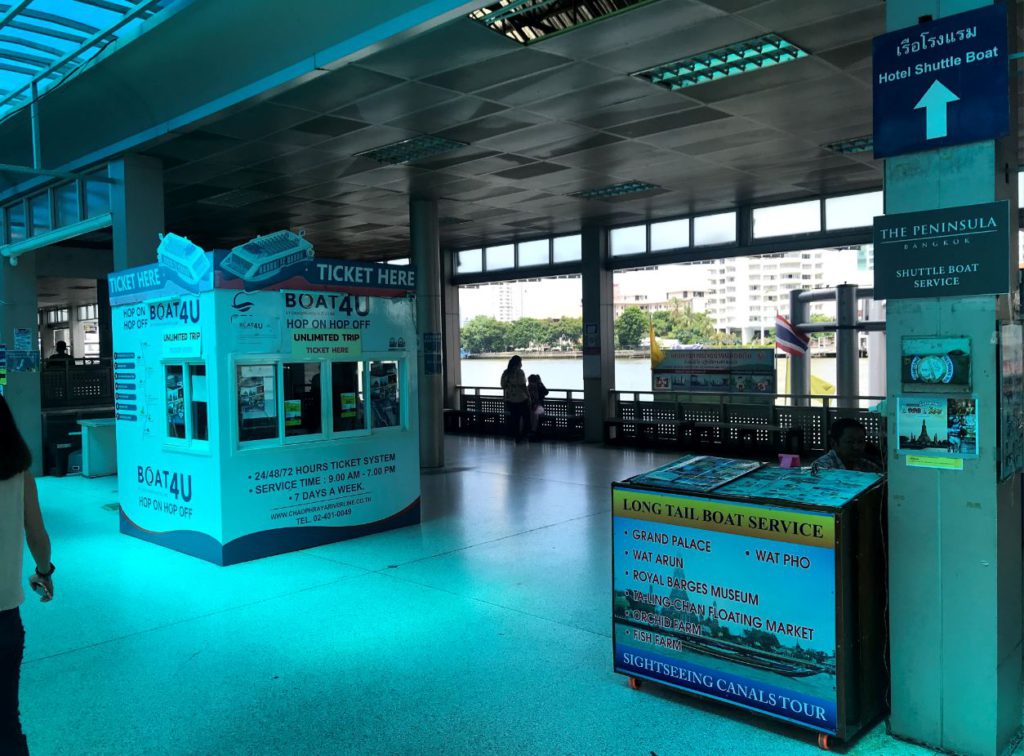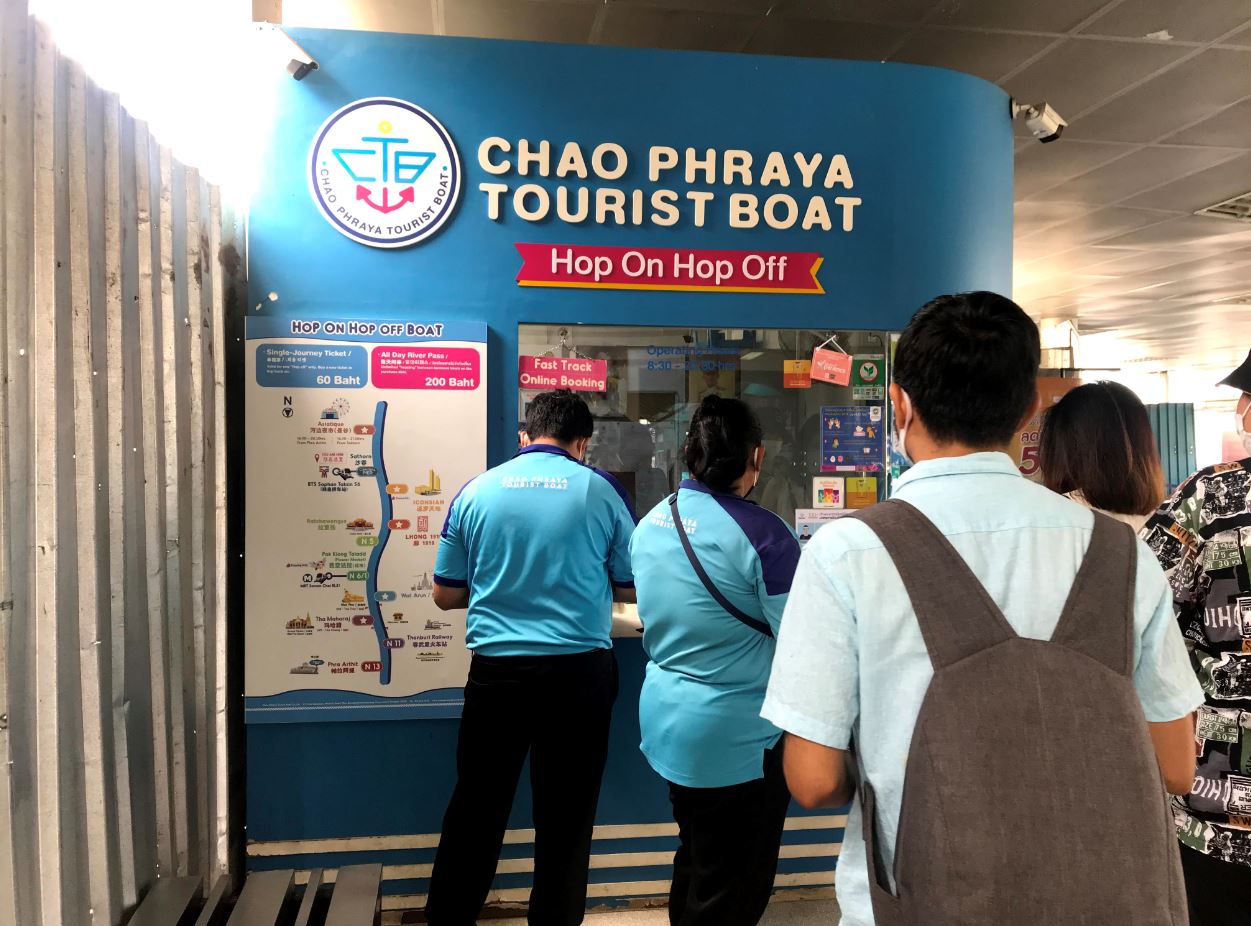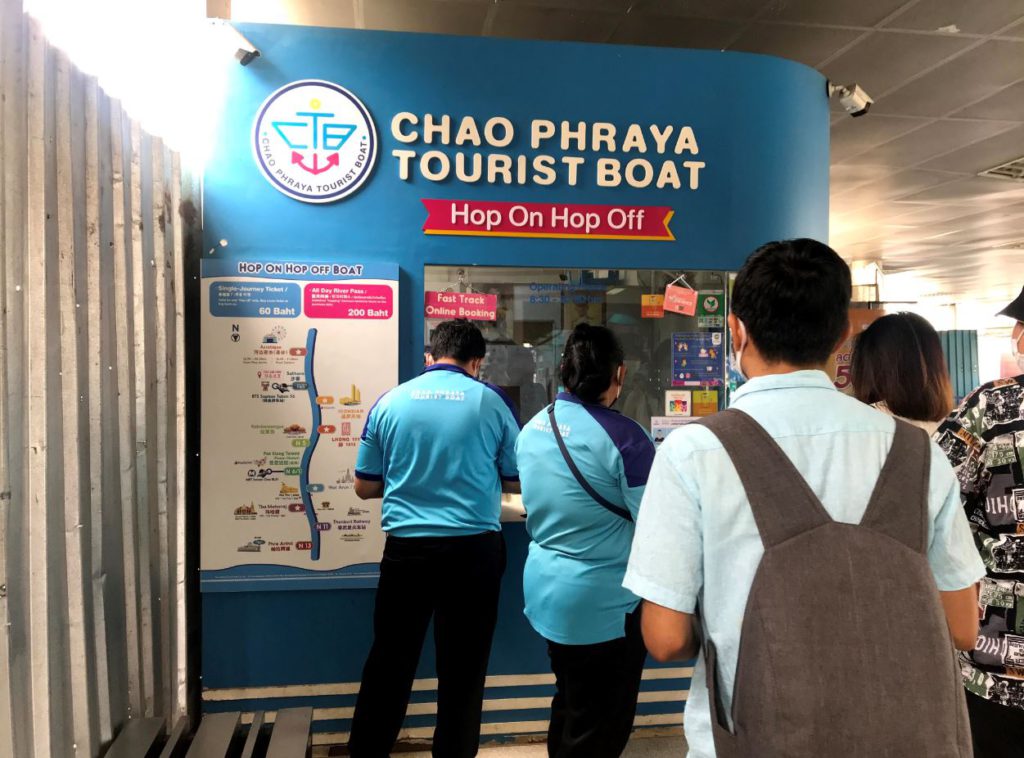 If you want to board from any other pier, follow the same drill. However, once you are on the pier or on board someone with check the station you want to get down at. If there are no passengers boarding or getting down at a station, the ferry may not stop at all.
Here is a map of the closest metro station to each point.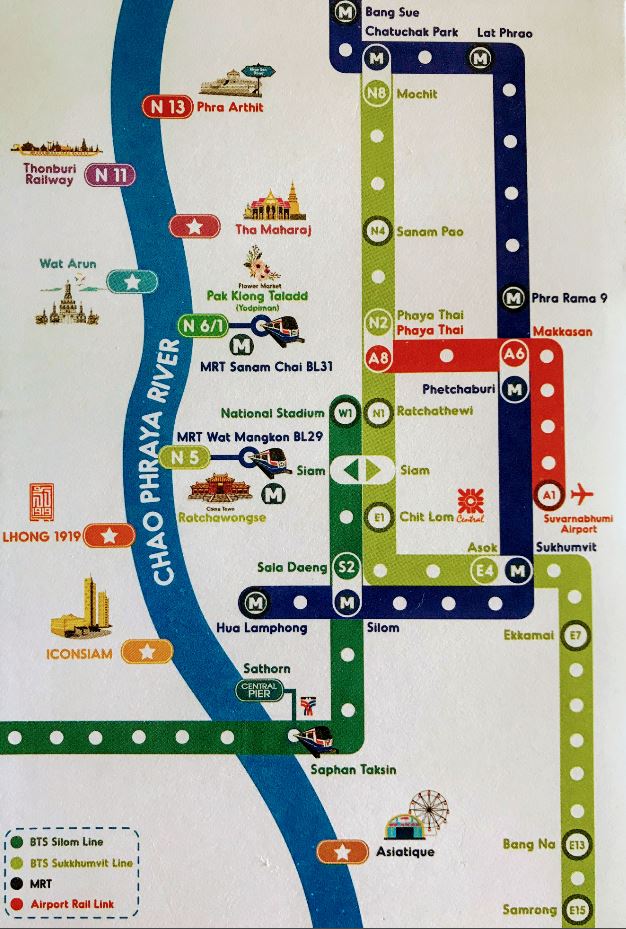 There is a live announcement specifying the next station so that you are always aware of your location.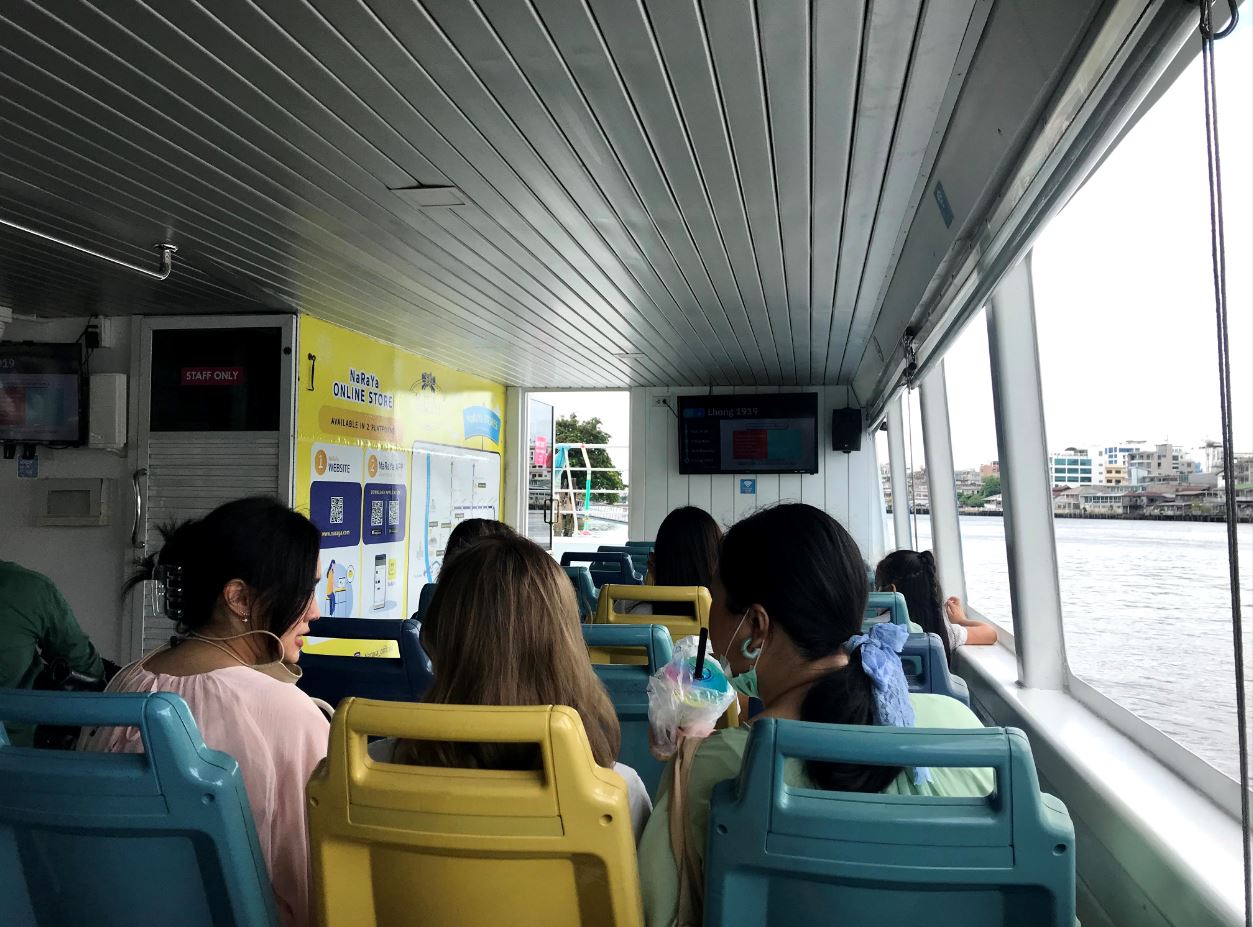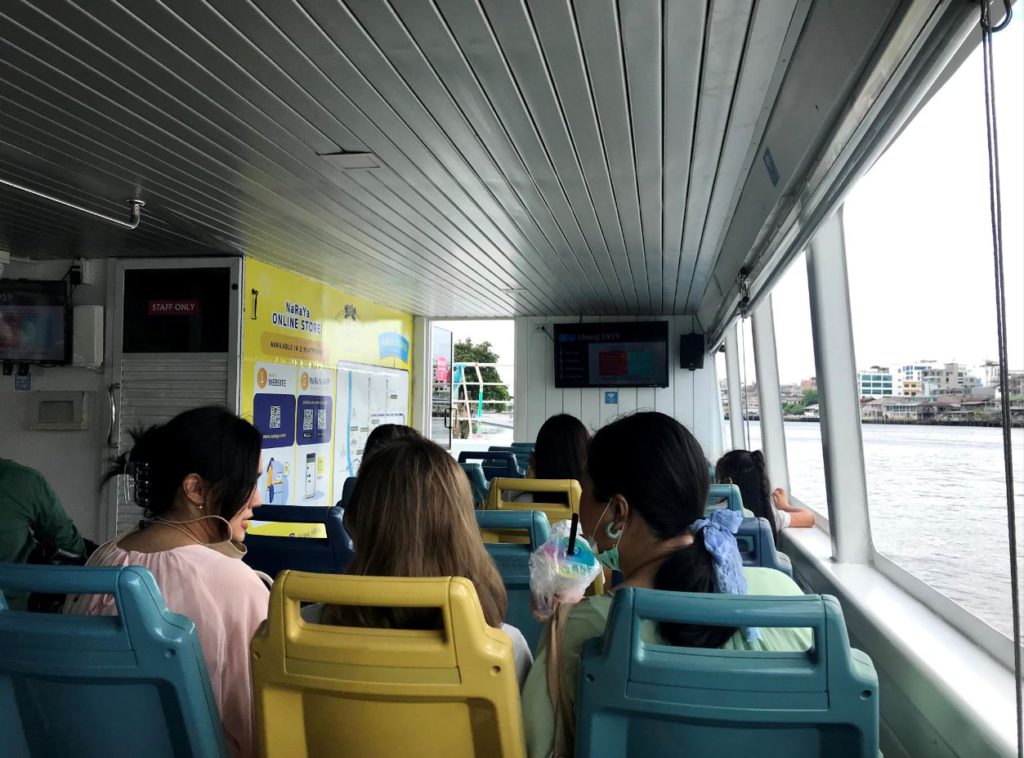 Hop on Hop off boat Timetable
Timings from Sathorn – Phra Arthit: 9.00 to 20.30.
Timings from Phra Arthit – Sathorn: 9.30 to 20.30.
The boat extends their tour to Asiatique from 16:00 – 20:30 (From Phra Arthit) and from 16:30 – 21:00 (From Sathorn Pier).
A boat leaves every pier every 30 minutes.
The boats run on specific time schedules. So once you get off and take your time to explore the area nearby, you need to note the time of the next ferry that will come along.
You can also find the timetable on the guidebook that you get when buying the ticket at the counter. The boats stop only if you are already on the pier and only till the time you get on it. They don't wait on the pier.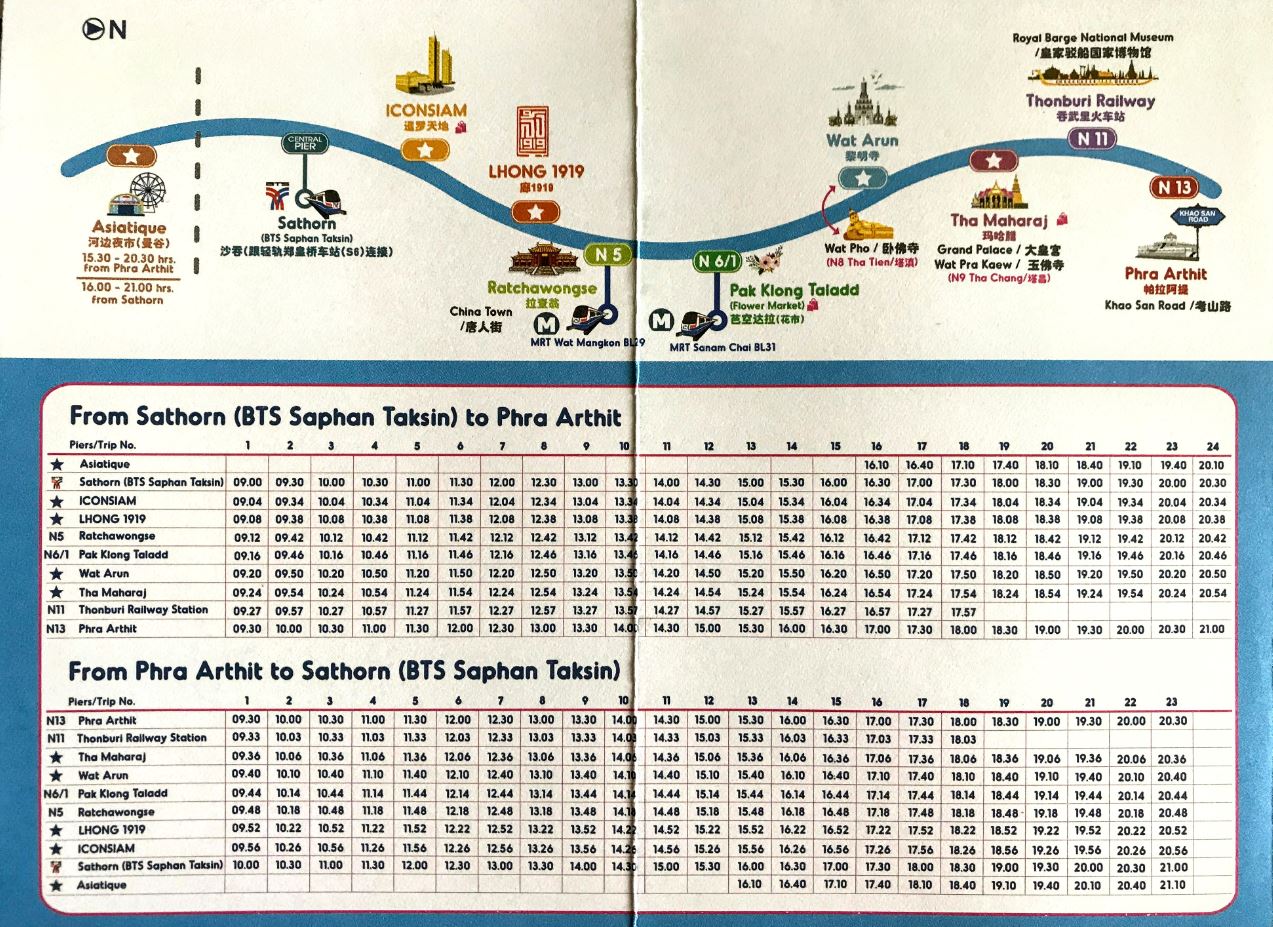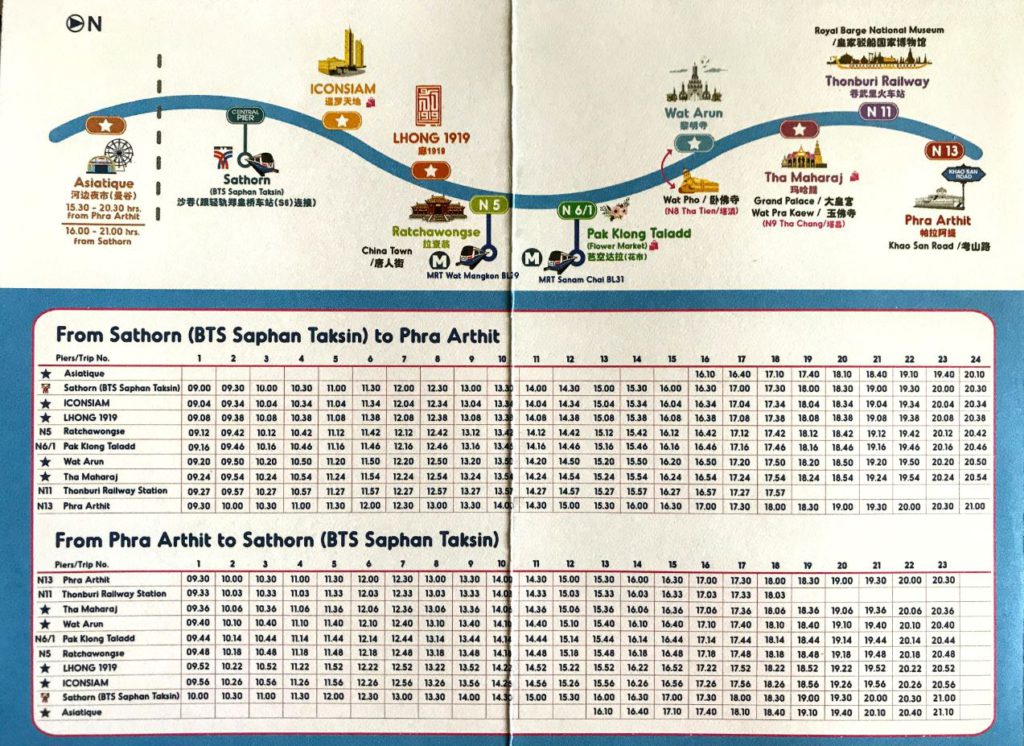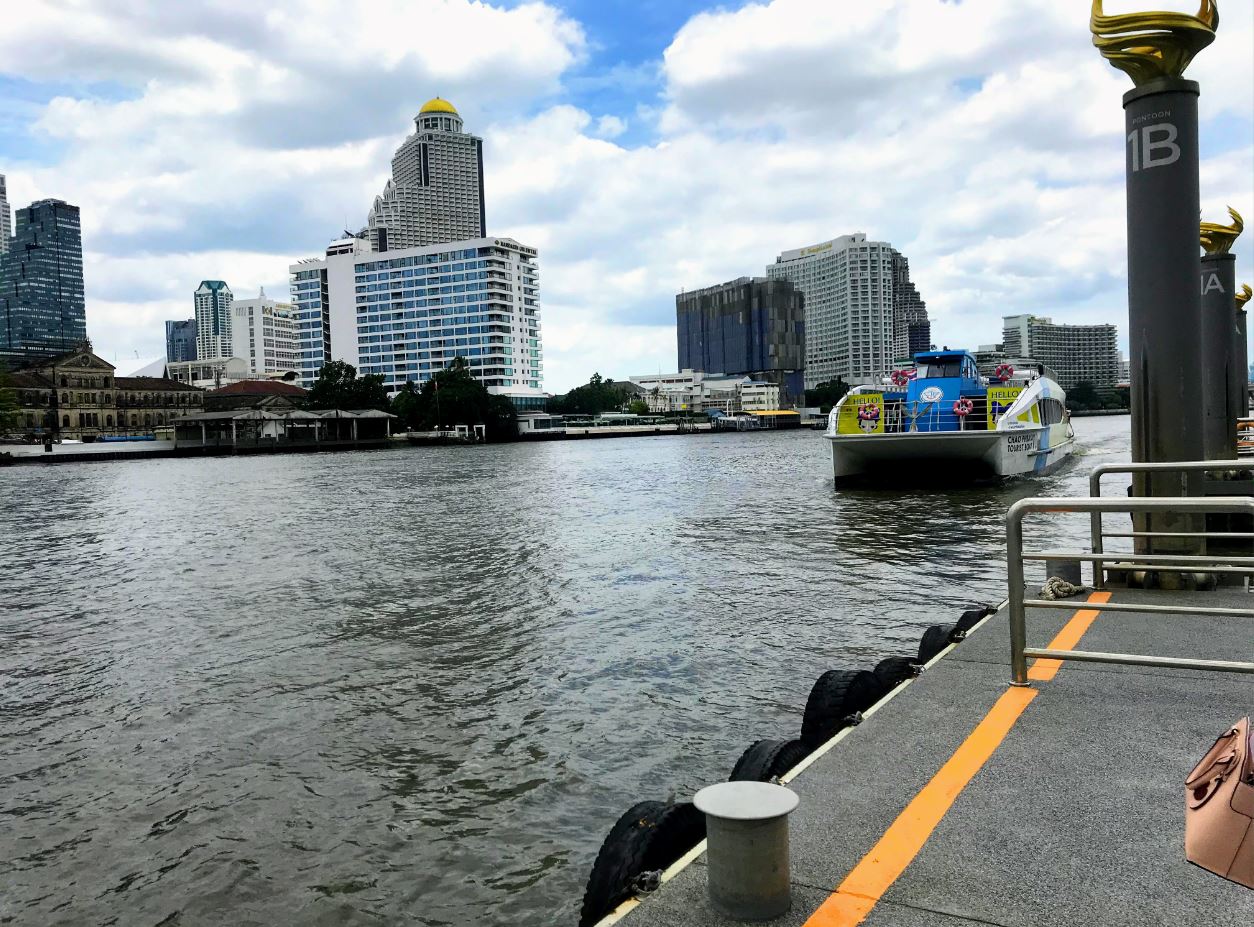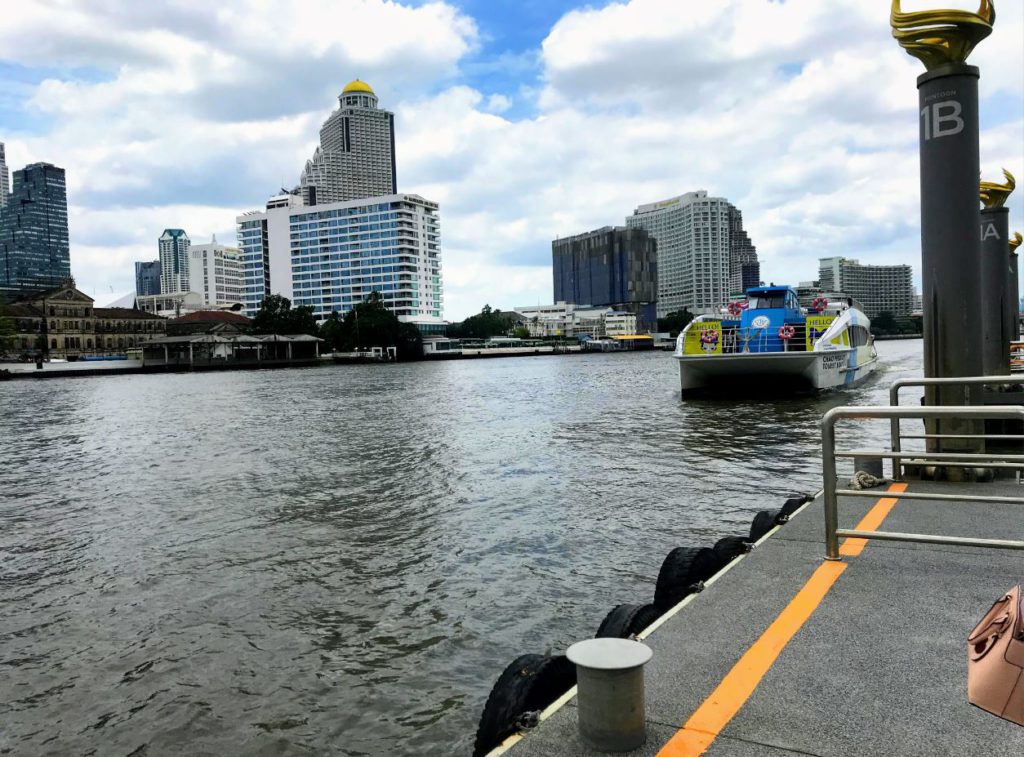 Hop on Hop off Boat Stops
Here is what you can do at each stop:
1. Asiatique
Asiatique Riverfront: Asiatique Riverfront is the biggest outdoor mall in Bangkok. Built on the docks of the renovated warehouses of East Asiatic Company, it is a blend of both modern and colonial times. The mall is huge with most areas outdoors.
The setup range from everyday flea markets selling cheap souvenirs to upscale branded shops selling luxury bags and watches. A tram connects different parts of the mall. You can also watch a puppet show, a cabaret show and even Muay Thai on the premises.
Besides, taking a stroll alongside the Chao Phraya River or riding the Ferris wheel sums up a great evening. You can only visit the Asiatique after 4 pm.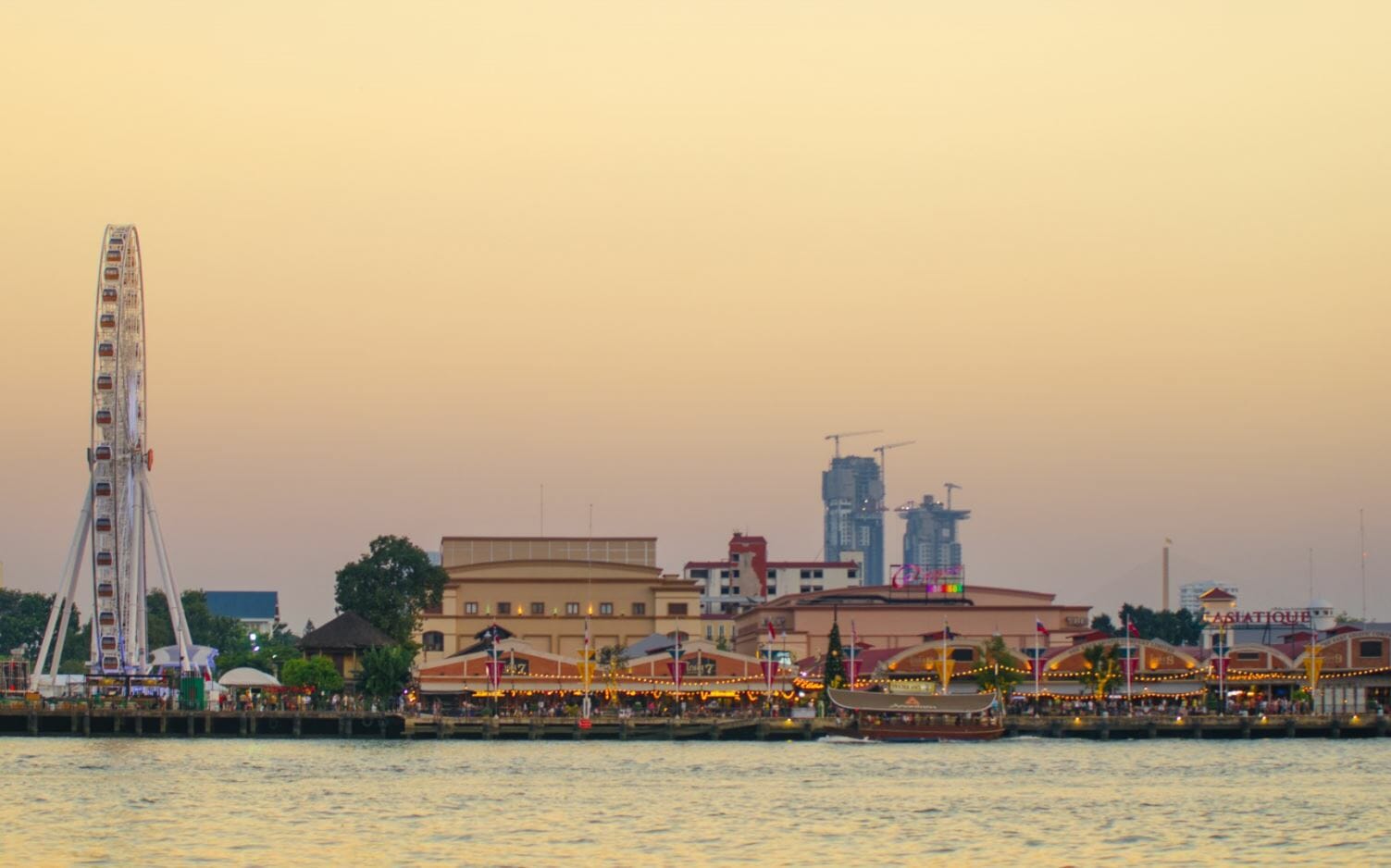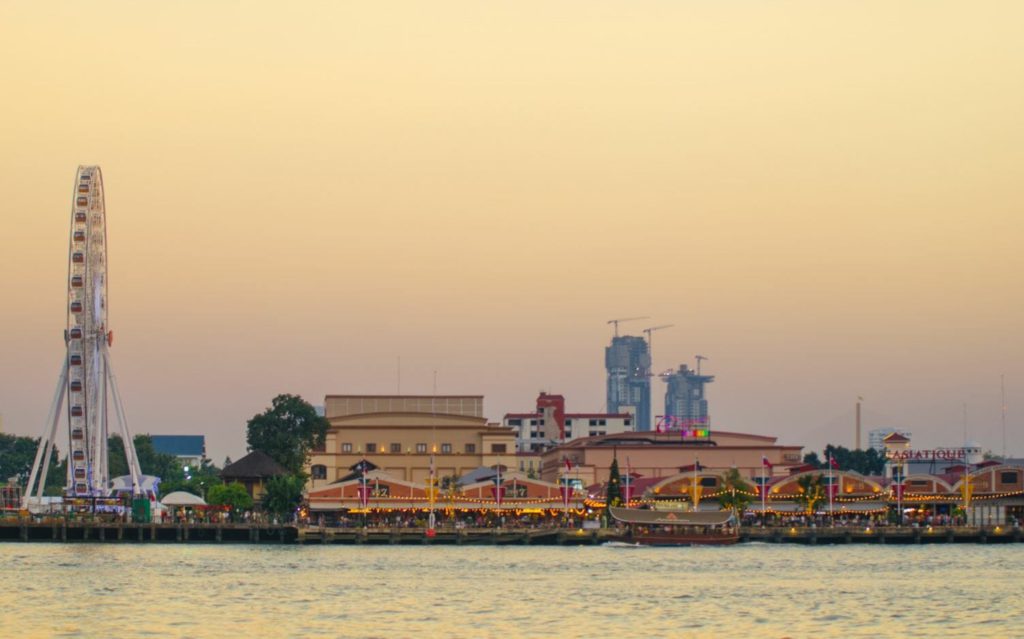 2. Sathorn Pier
Wat Yannawa: Just half a kilometre away from Sathorn Pier is Wat Yannawa, a temple built more than 240 years ago. This temple from the Ayutthaya period was built under the reign of King Rama III. The temple front is built in the shape of a boat a Chinese junk ship that used to frequent the harbours of Thailand due to strong trade relationships.
However, if you are short on time, you can probably skip this one.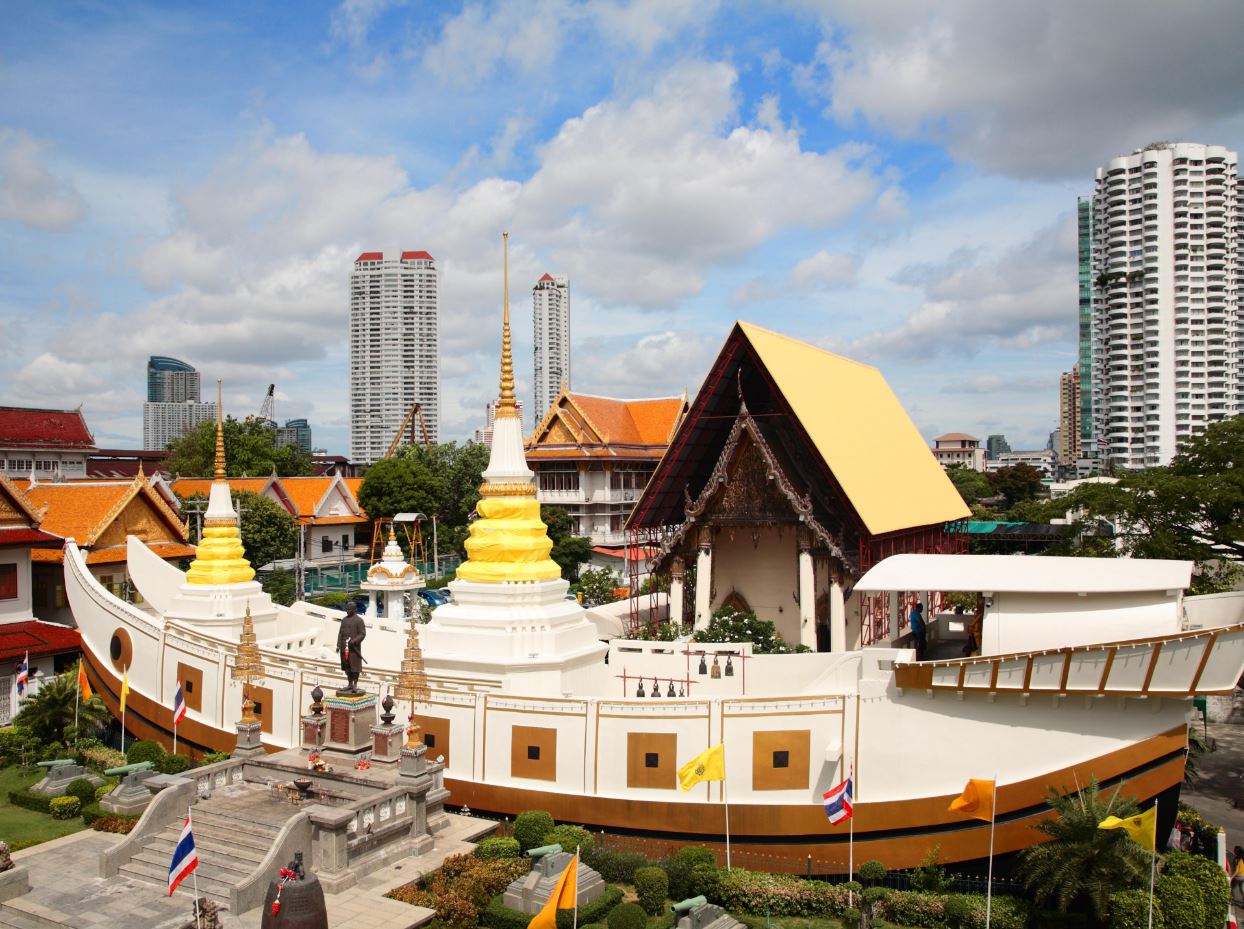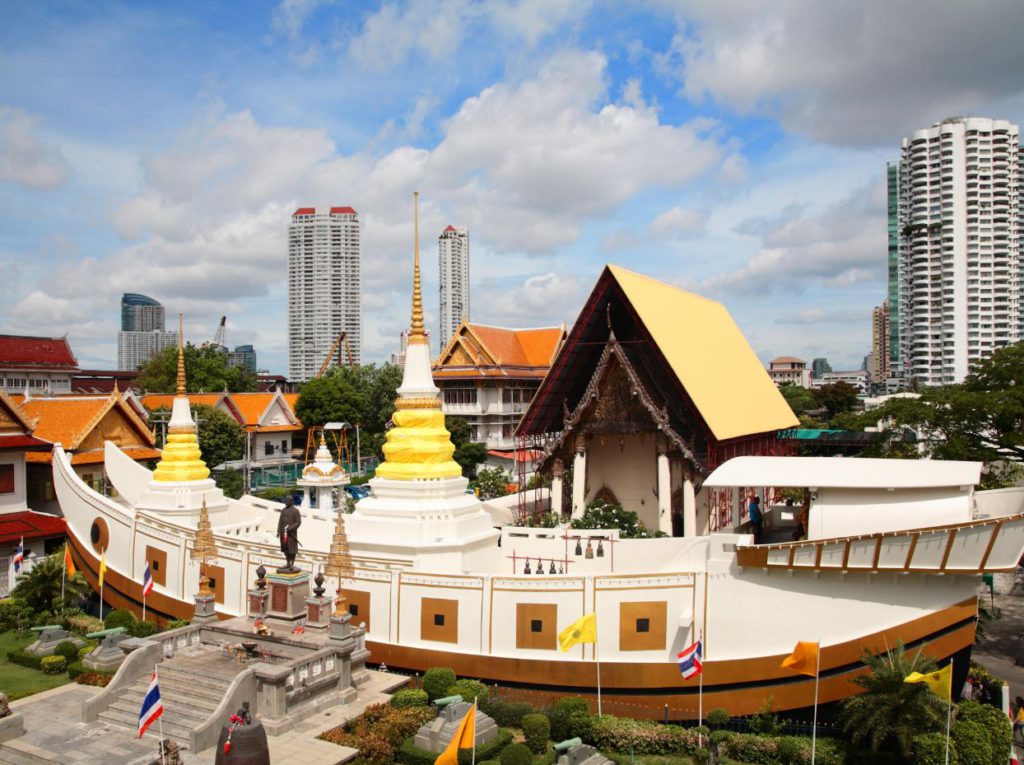 3. ICONSIAM
Iconsiam: Iconsiam is the newest, dazzling hi-end mall in the town. This place has the best brands from around the world, a 3-Michelin star restaurant and more than 100 famous restaurants. Packed with luxury brands, I was literally swept off my feet at some places.
The most striking area is the 400m multimedia, water-and-fire show along the stretch of Chao Phraya River. Some are of the ground floor has been converted into a traditional Thai style floating market with two-storeyed teakwood houses and wooden boats on small canals. This place is definitely worth a stop.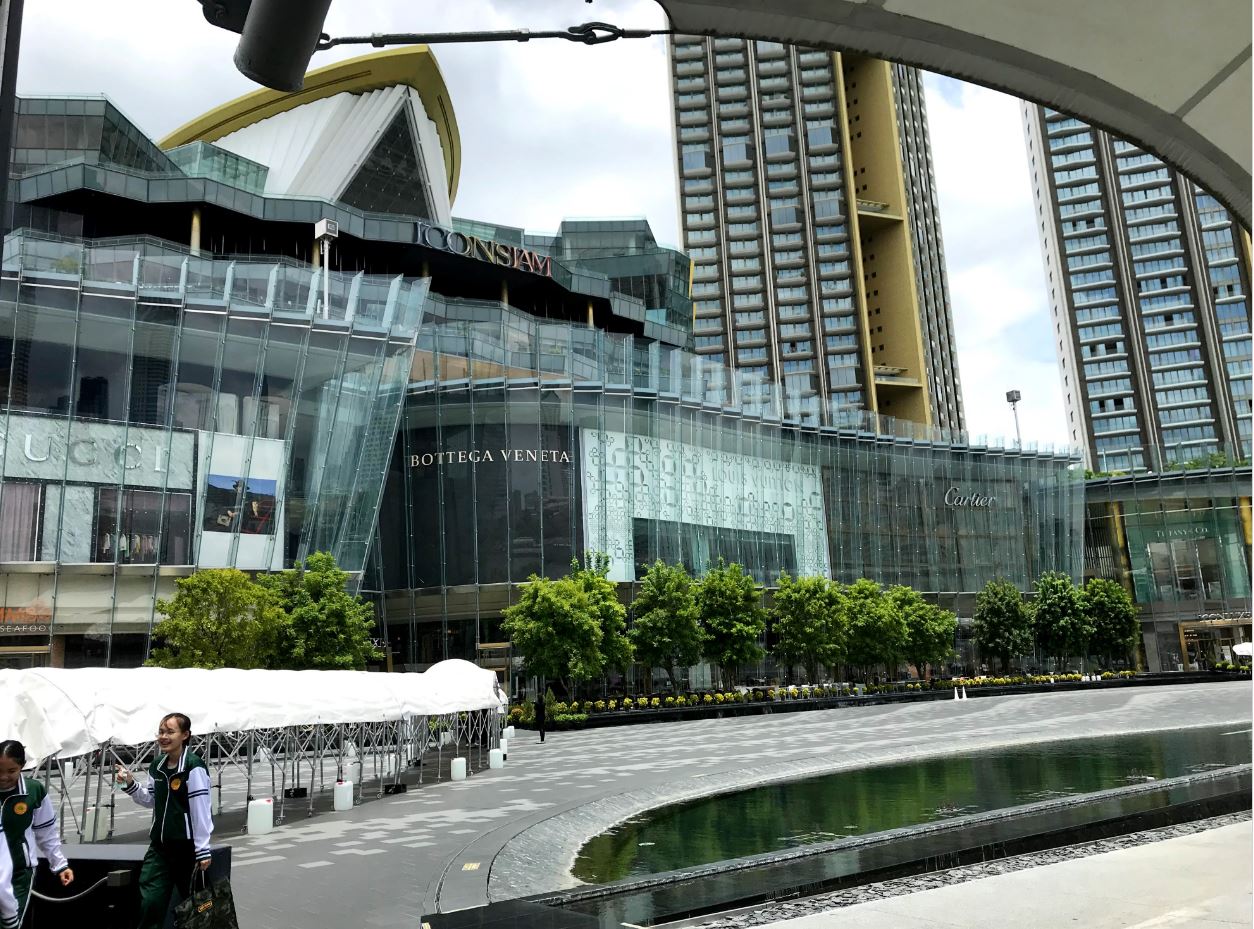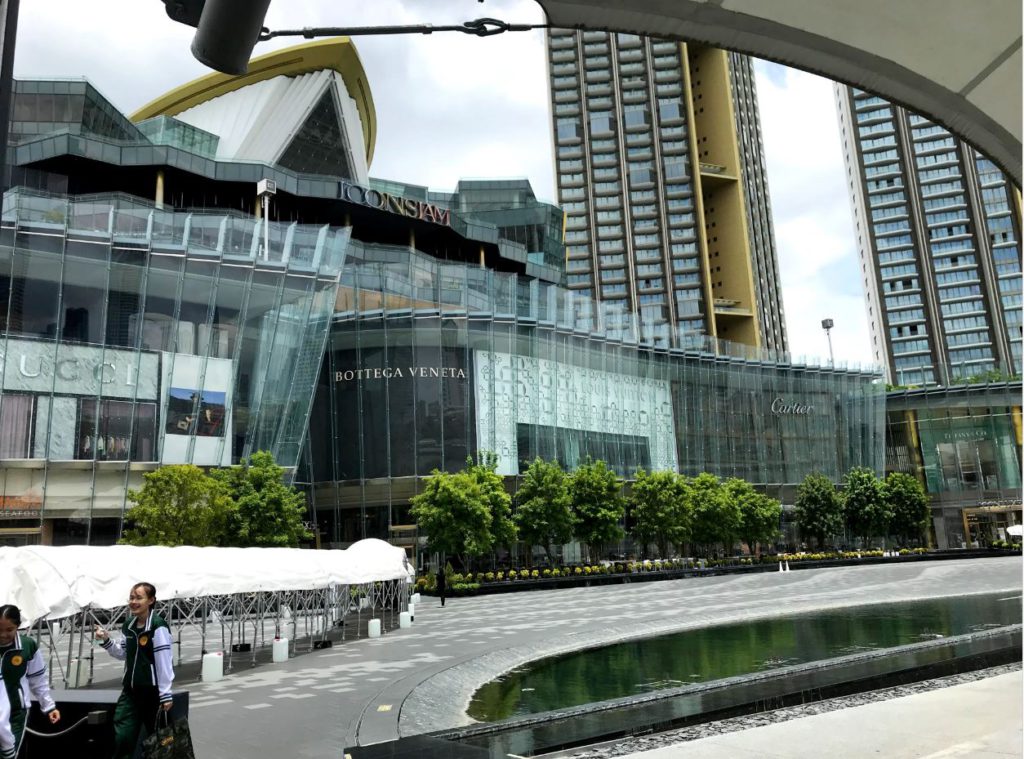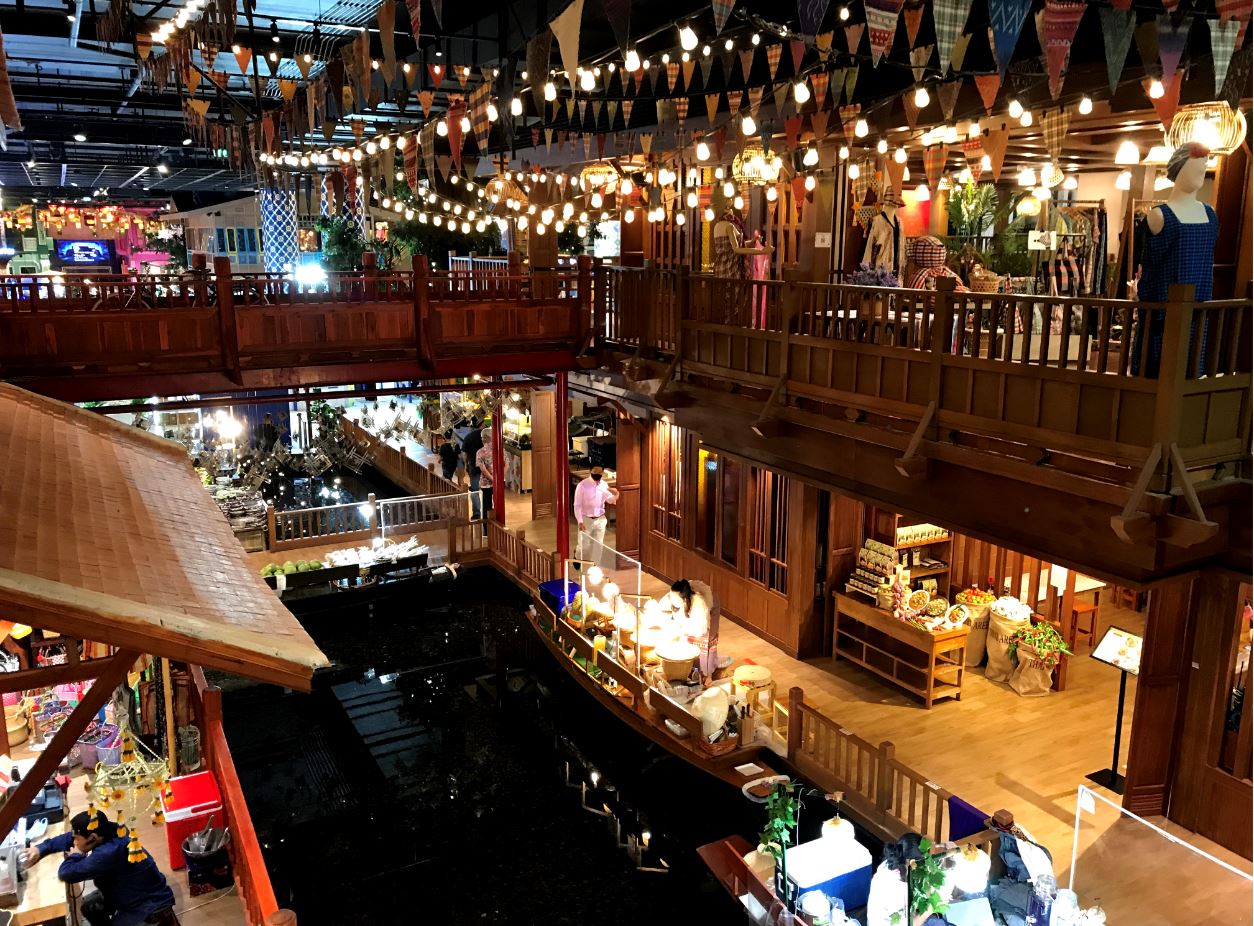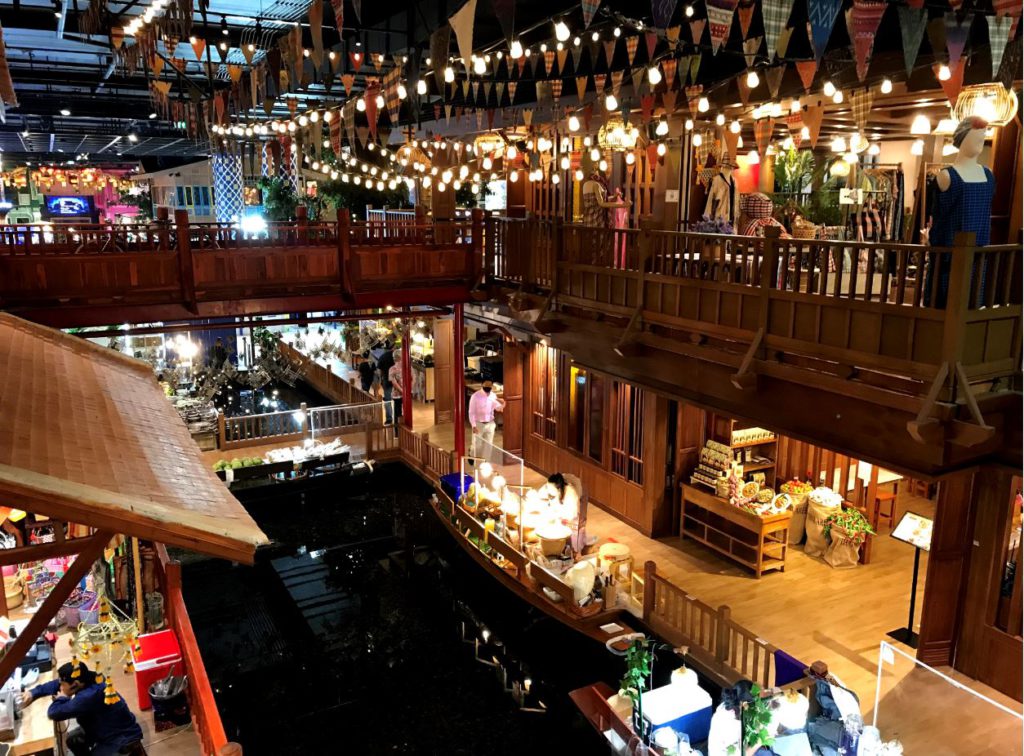 4. Lhong 1919
Lhong 1919: Lhong 1919 is a recent tourist attraction that is a blend of a traditional Chinese mansion and renovated warehouses as modern galleries. The place was an old Chinese port that was used to trade with British Malay, Mainland China and Hong Kong. A shrine of Mazu (A Chinese sea goddess) sits in the middle.
The mansion was then converted into an art gallery paired with several nearby buildings. You can now enjoy browsing through artworks of local artists, order food in the surrounding cafes or attend exhibitions that are organised here. Kind of a laidback relaxed place.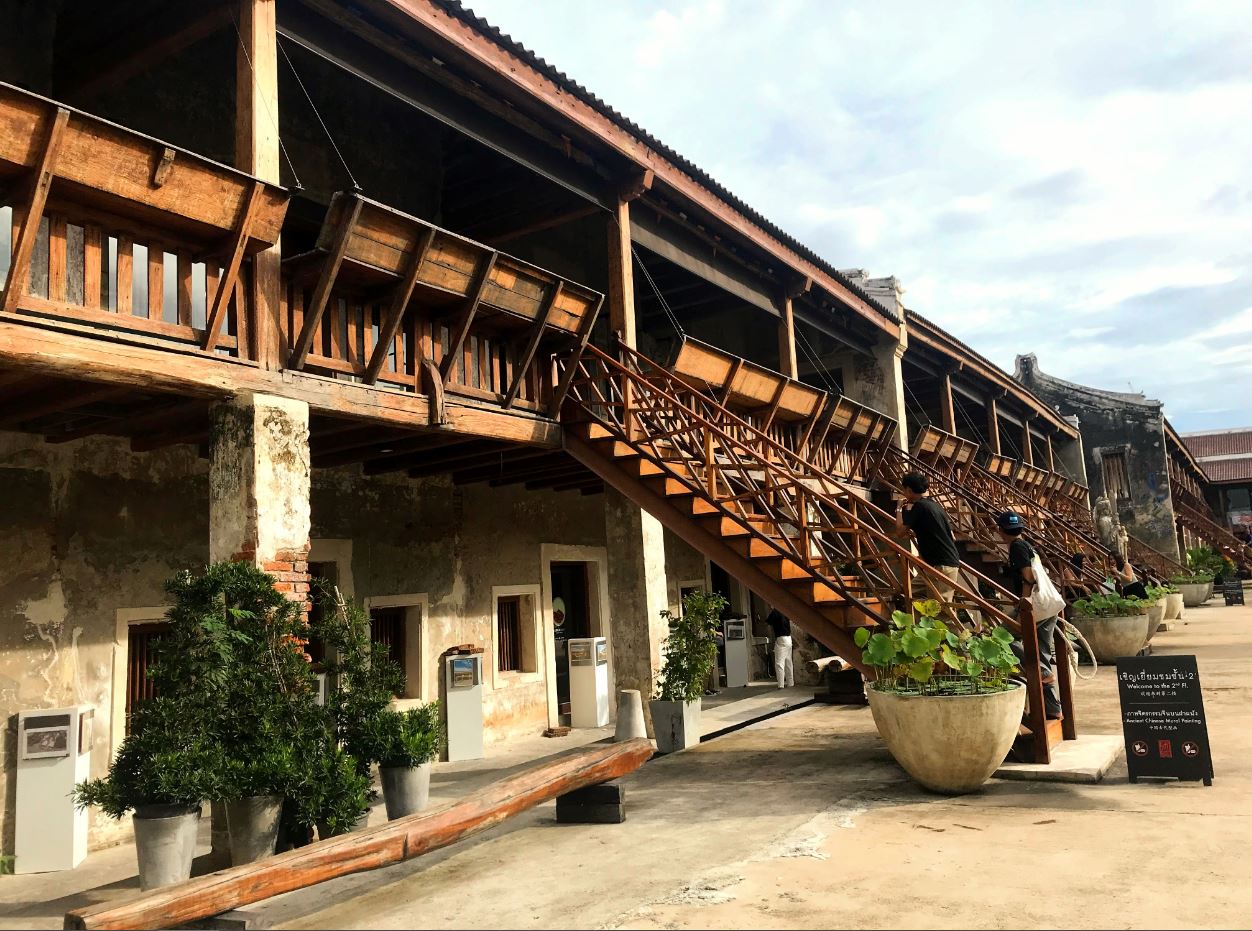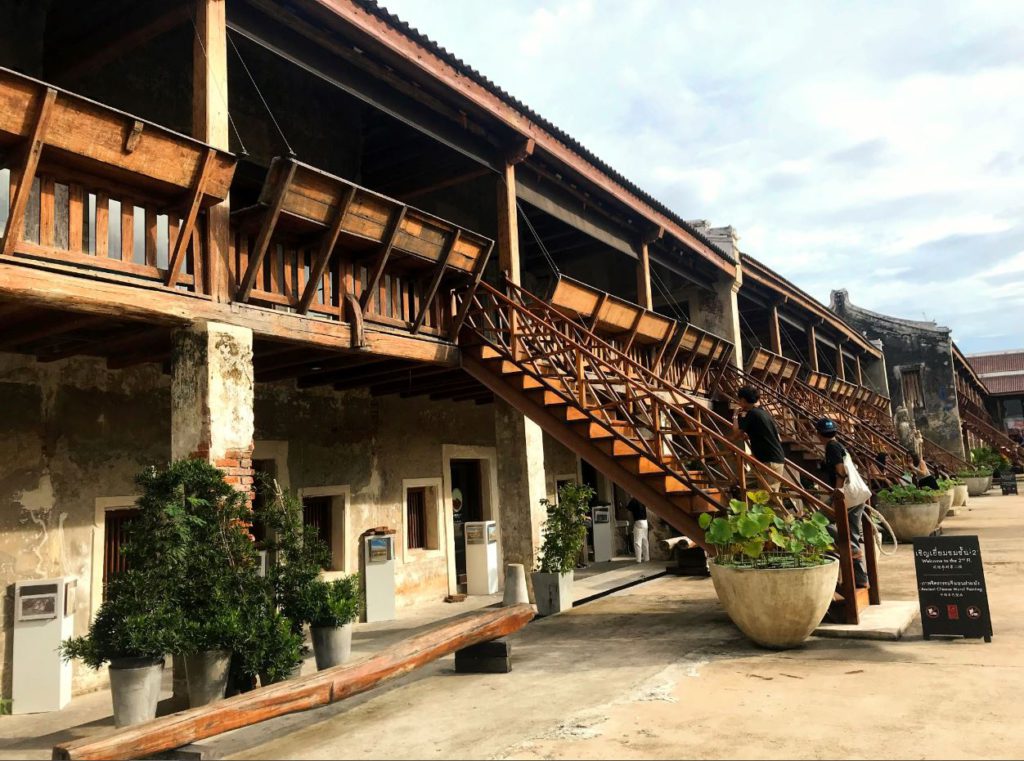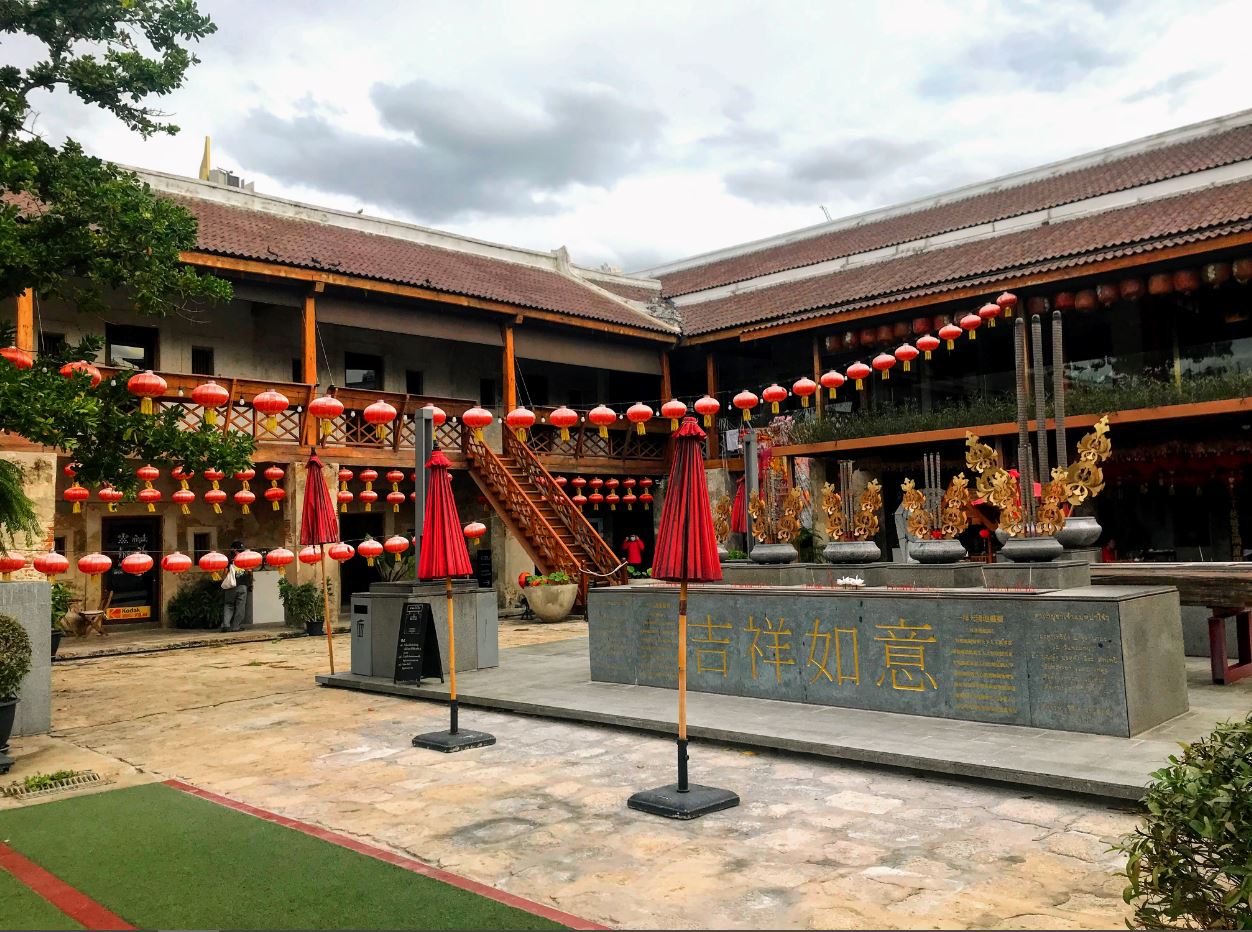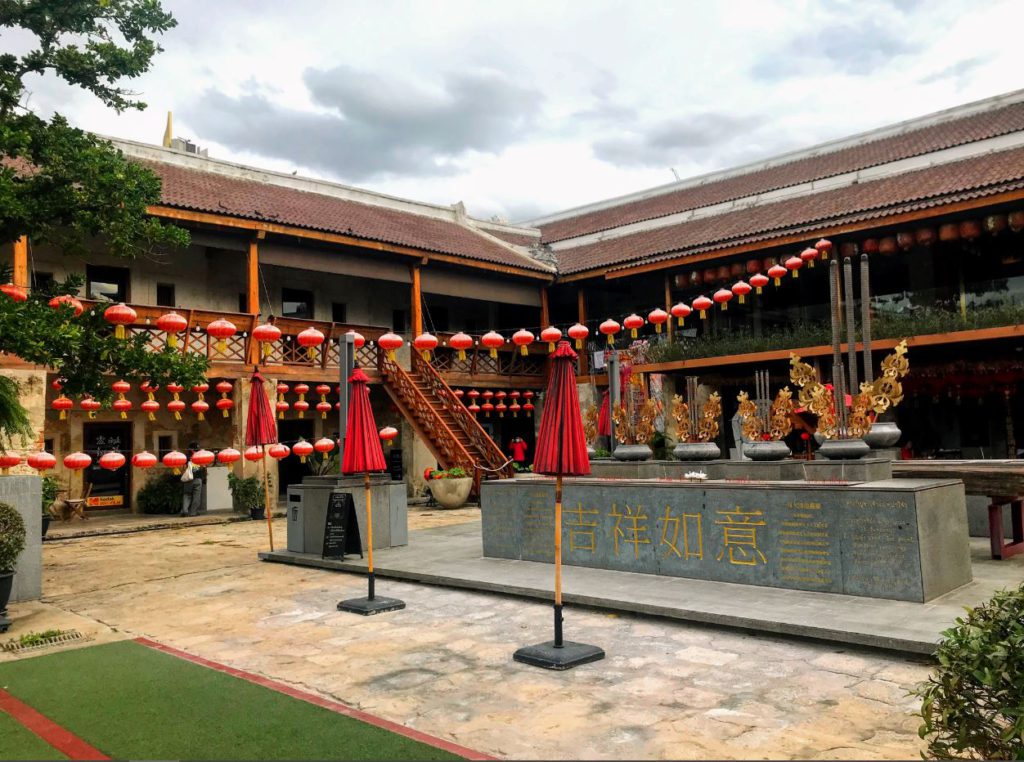 5. Ratchawongsee
Ratchawongsee is the pier right next to Chinatown, the busiest area of Bangkok. You can love it or you can hate it.
Yaowarat: Yaowarat Road, the centre point of Chinatown is also a major trade hub. Expect to find bright red Chinese lanterns, shouting vendors with a cart full of oriental dishes, roasting chestnuts, shops full of herbs, spices and teas and large looming shops of gold jewellery.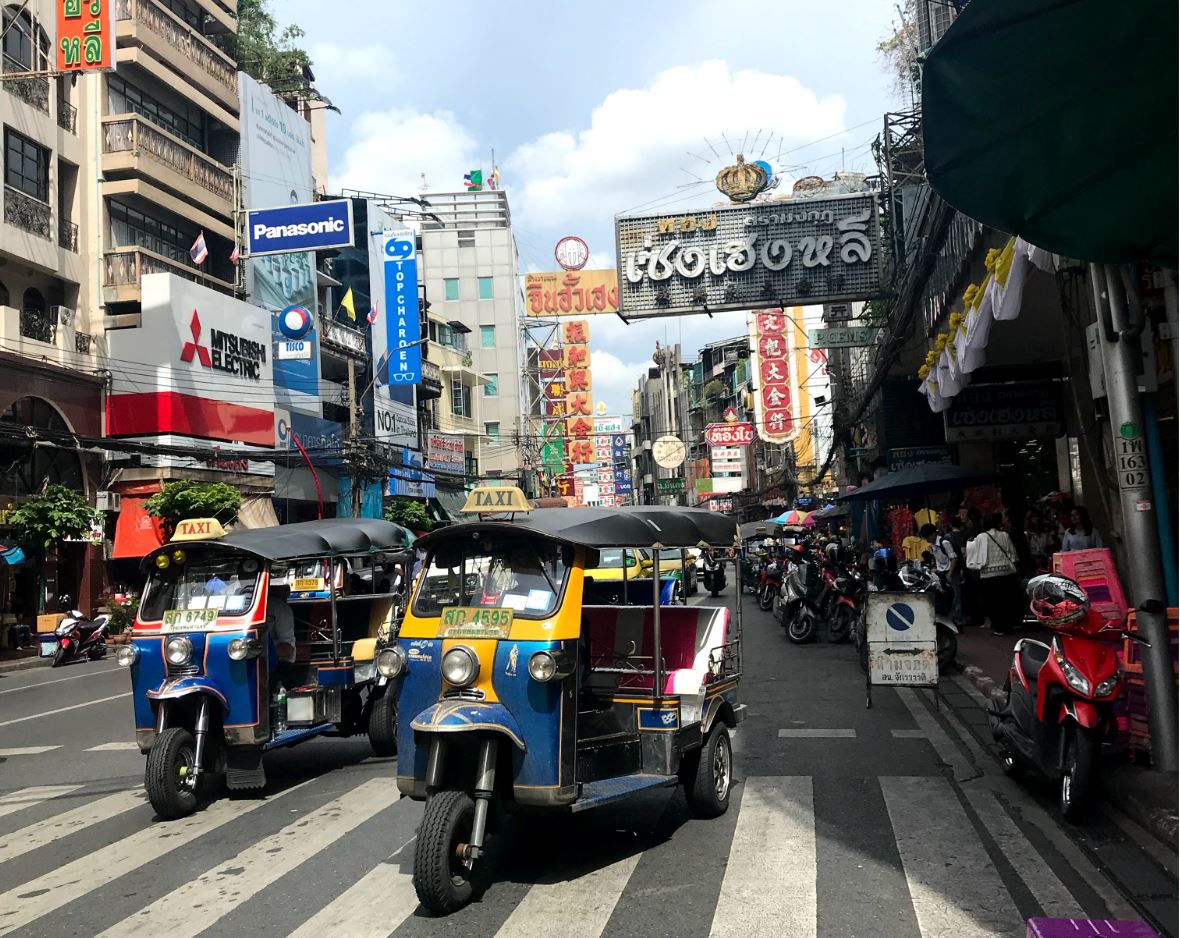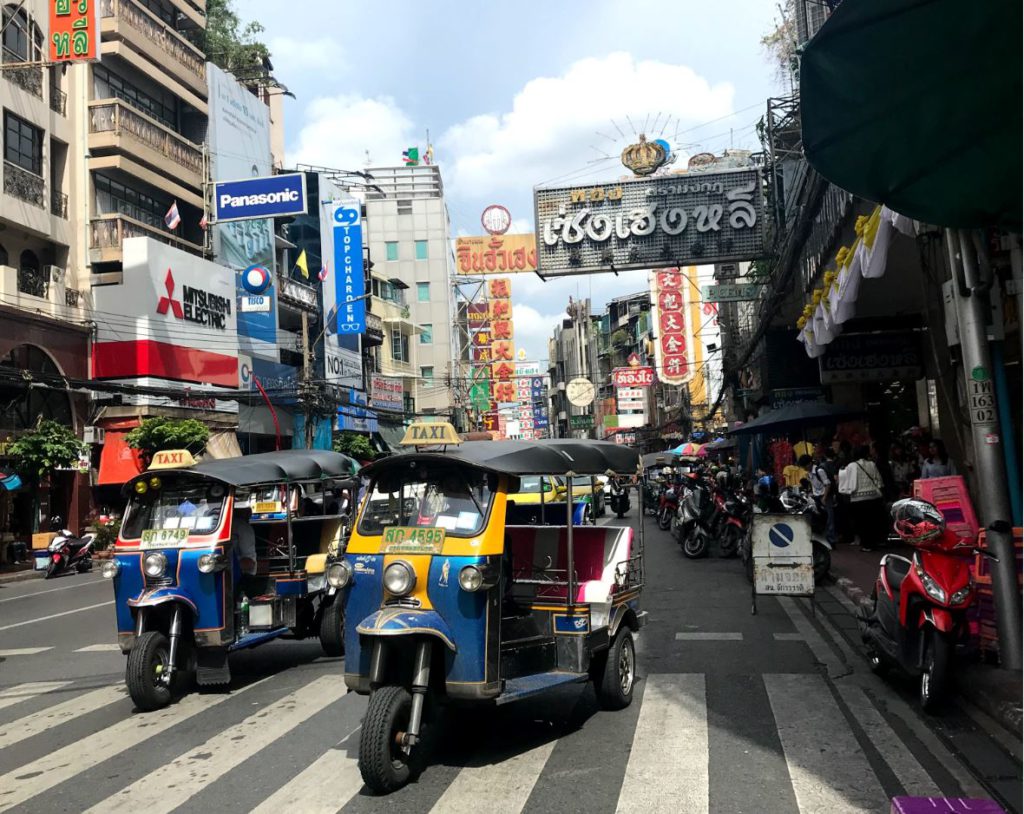 Wat Mangkorn: One of the most popular Chinese shrines, Wat Mangkon is located here. Wat Mangkon Kamalawat, also known as Wat Leng Ni Yi was built 147 years ago. The shrine is open for everyone. As you enter the temple, the smell of incense will hit you in the face. You can observe the locals paying their respects to the numerous gods inside the shrine.
Check out this walking tour that takes you around Chinatown: Bangkok: 4-Hour Chinatown Guided Tour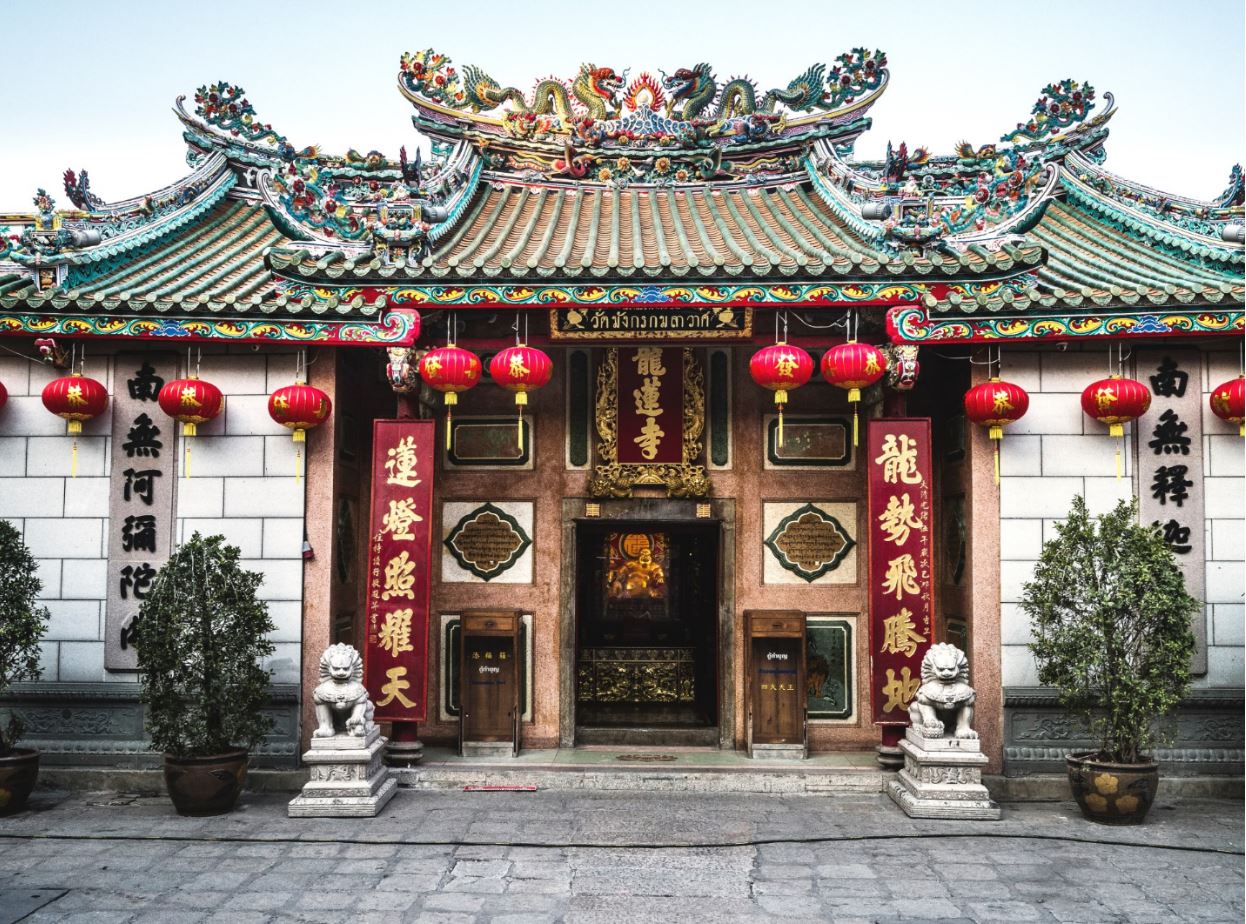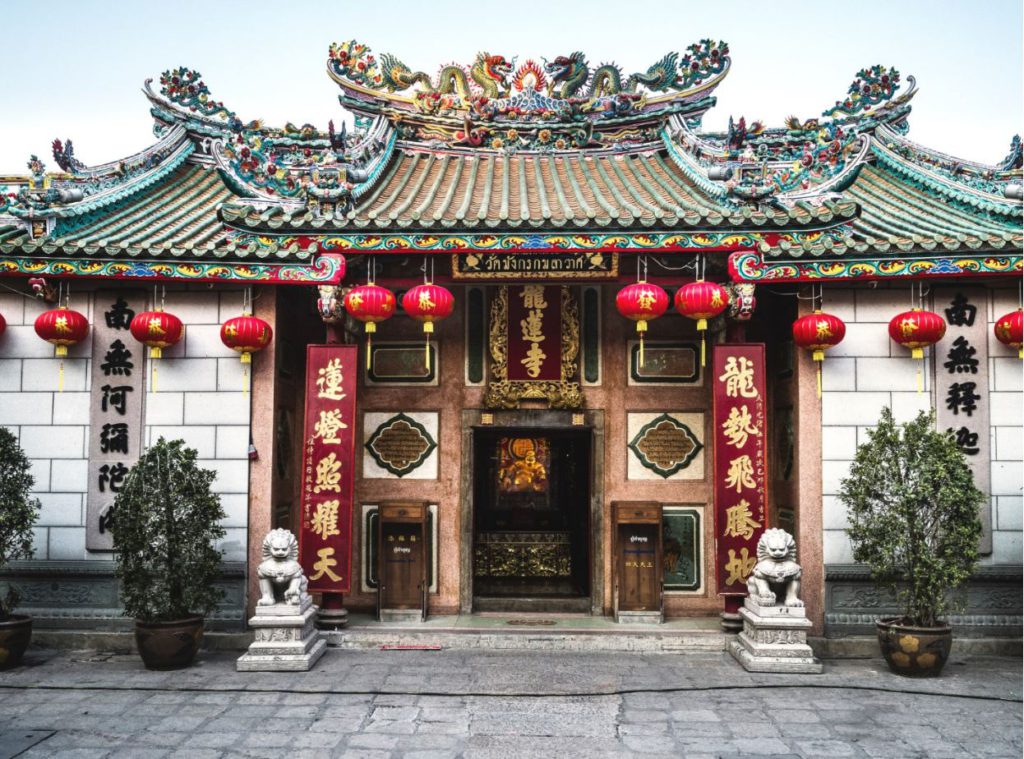 6. Pakklong Taladd
Yodipman Flower Market: The boat halts at the Pakklong Taladd which is right next to Yodipman Flower Market. It is an indoor market with a large number of wholesale vendors selling tropical flowers. These are probably shipped out across the country and even exported from here. I wouldn't say that you will see a lot of exotic variety of flowers. Most of them are the regulars that you will see across Thailand, but the scale is fascinating.
Here is a decorative flower class that takes you around the market and provides detailed information about local flowers and community in the area.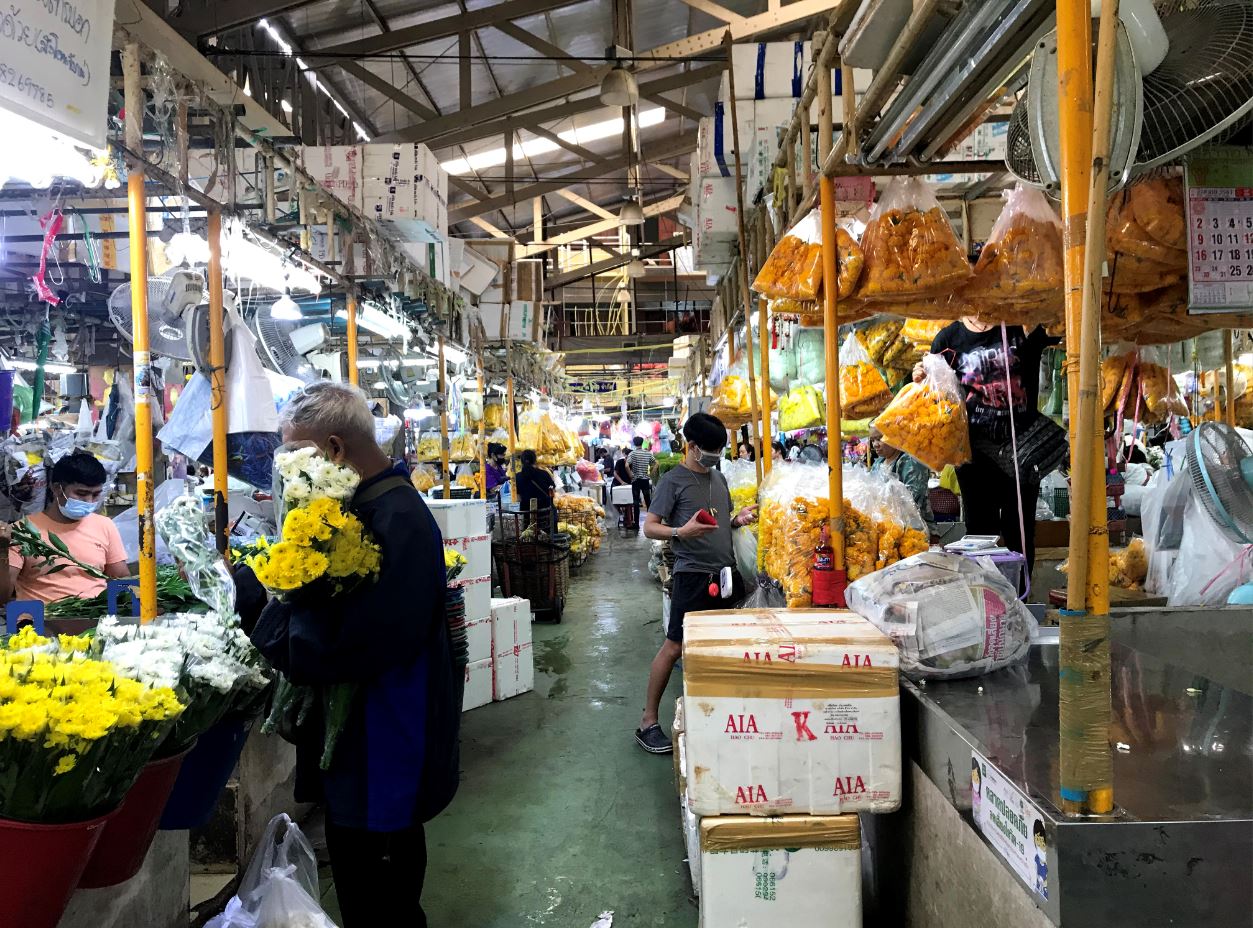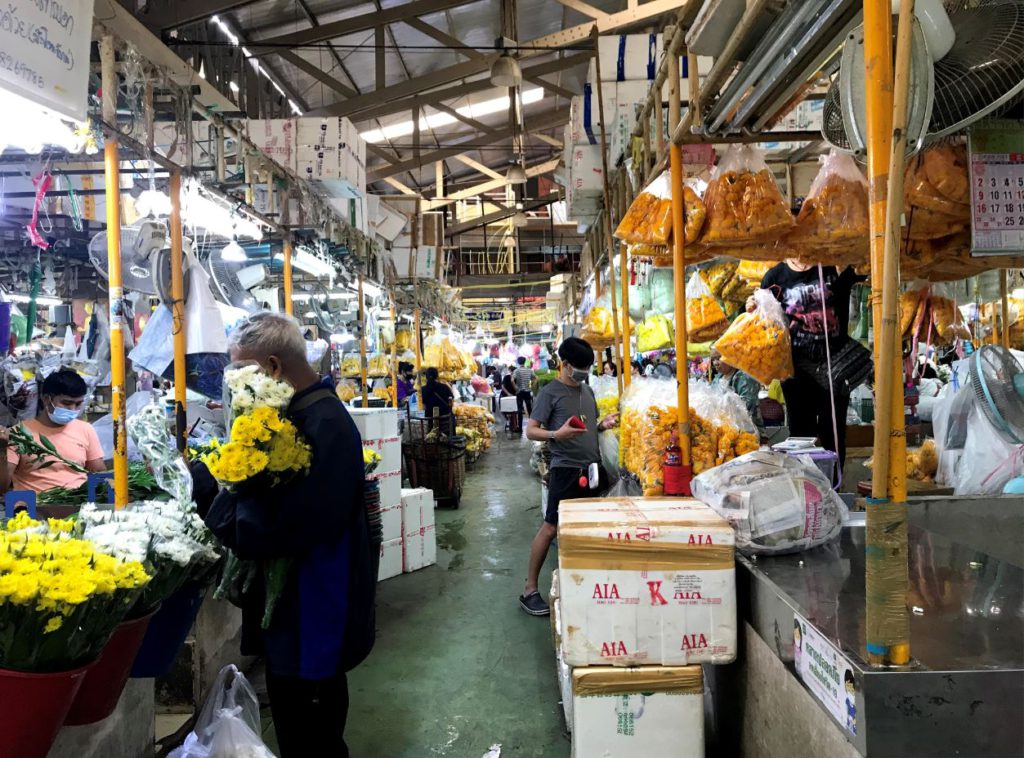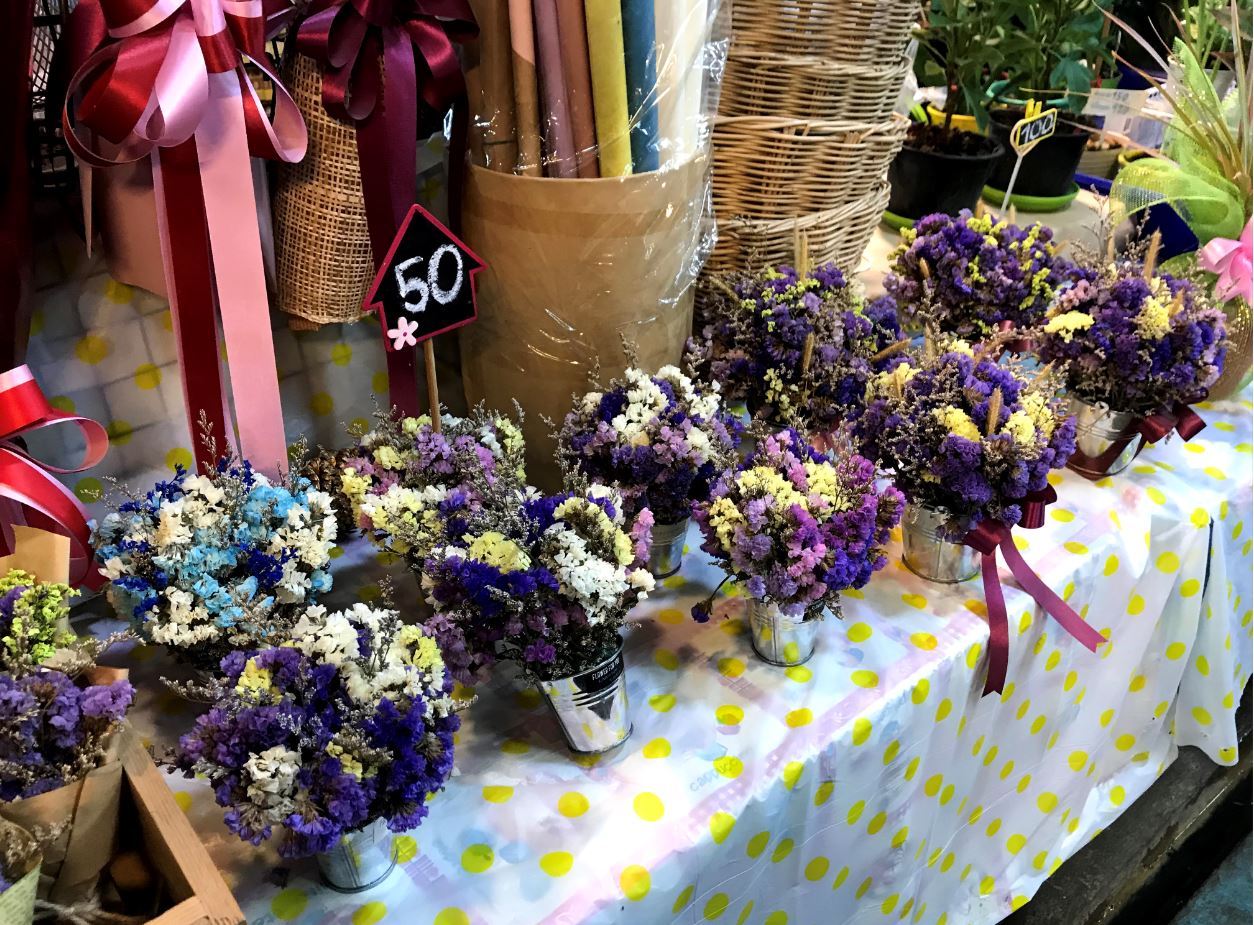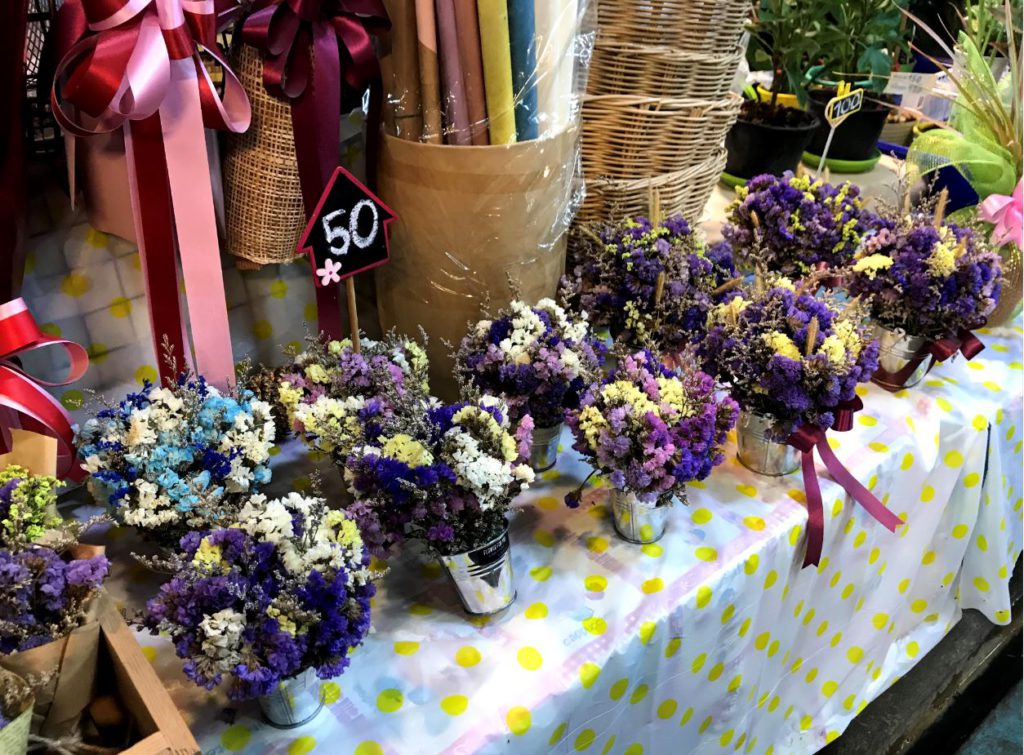 Museum Siam: If you walk a little, you can also visit Museum Siam. This museum is a part of the initiative of 'Discovery museum' concept of Thailand. Its objective is to get people to learn about the local culture using modern technology and multimedia. I personally think that it is one of the most creative and fun museums I have ever been to. Although take some time out to visit this one.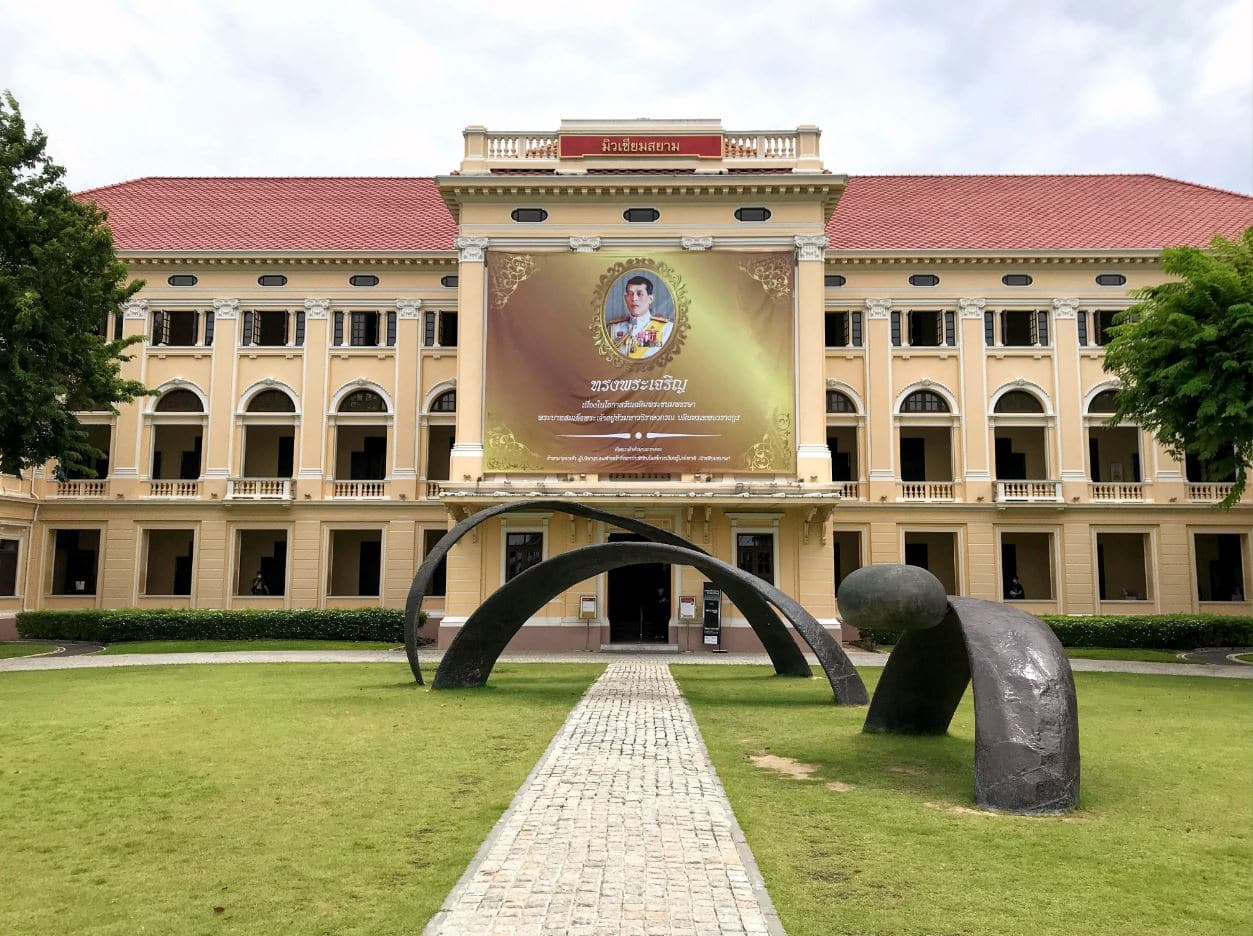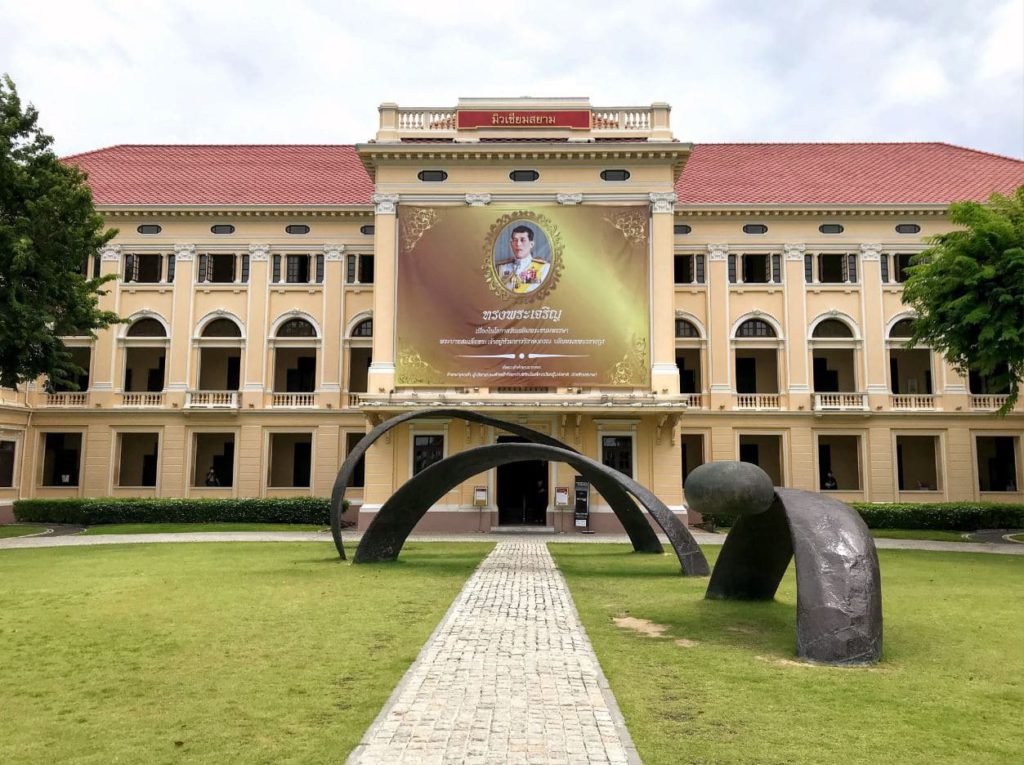 7. Wat Arun Pier
Wat Arun: You can guess, what is waiting for you here as you near the pier. The tall tower of Wat Arun looms above you from a distance. Wat Arun also called as 'the temple of the Dawn' is one of the most important shrines of Thailand that has also become a cultural icon of the country.
It was built, rebuilt and renovated across several decades by several rulers of the Chakri Dynasty to what stands now. The premises are usually quiet and serene if there aren't too many people around. There is also a temple right next to it if you want to spend more time here.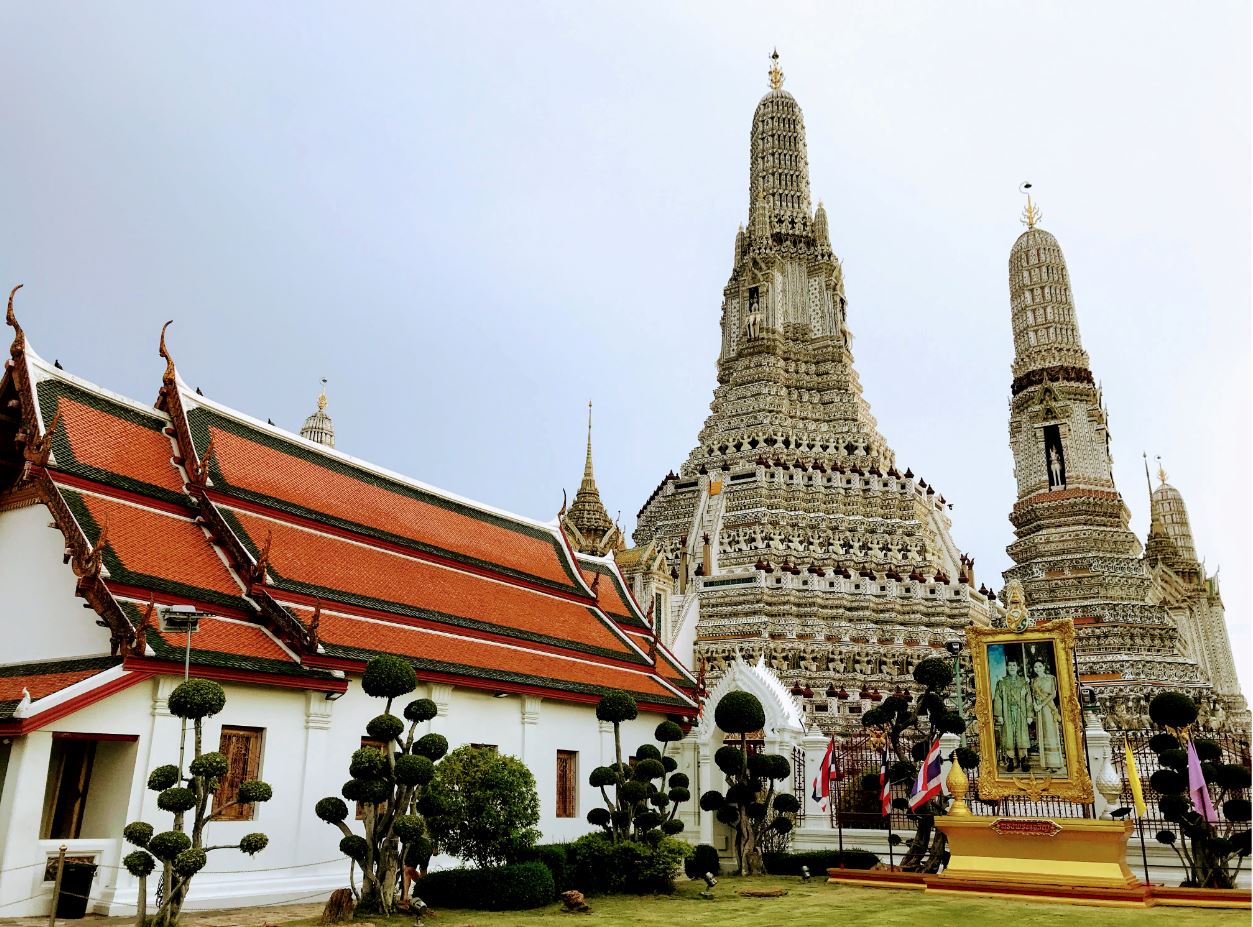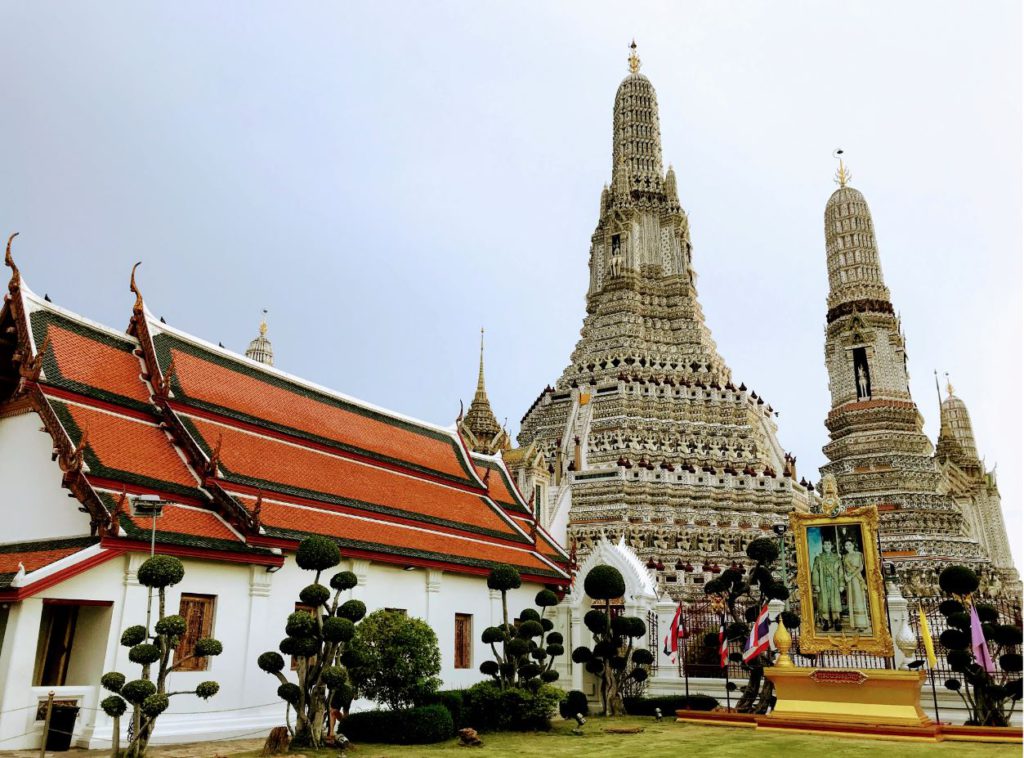 Wat Pho: Wat Pho, also known as 'the temple of the Reclining Buddha' is another important temple of Thailand. Located right on the opposite side of Wat Arun, Wat Pho is a must-visit if you haven't been here already. The striking gold statue of Buddha lying down near his time of Parinirvana (final journey to death) is the centre of attention.
Wat Pho was also an educational institute. The inscriptures at this place are registered with Memory of the World Programme by UNESCO. Wat Pho offers four courses in Thai Pharmacy, Thai Medical Practice, Midwifery and Thai Massage. A traditional Massage is also a unique and special experience here.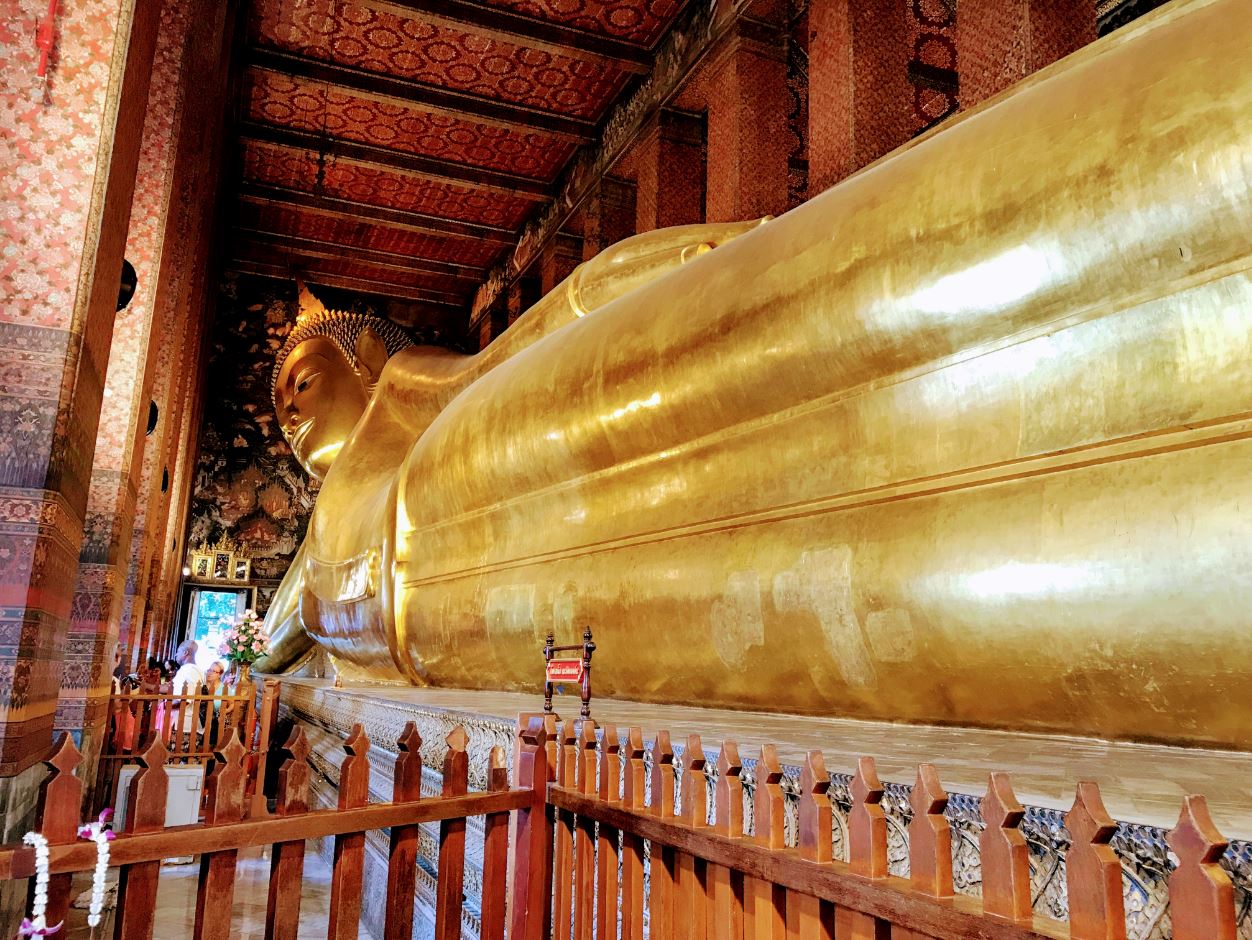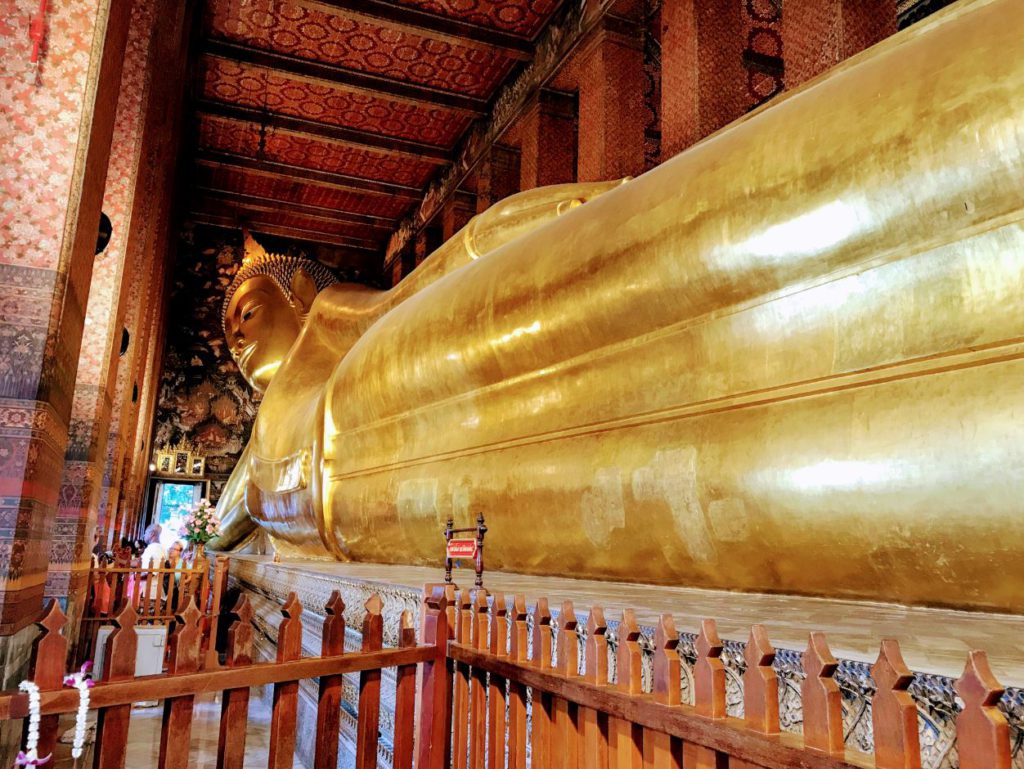 8. Tha Chang
The Royal Palace: Tha Chang is the gateway to the Royal Palace. The Royal Palace definitely tops the chart of the Best Places to see in Bangkok, without a doubt. After all, it is the living proof of all the wealth, culture and prosperity of the nation.
The Royal Palace is a set of several buildings inside the premises. It comprises of the assembly halls, coronation hall, the royal residence, numerous offices and the most important temple in Thailand, Wat Phra Kaew or The Temple of the Emerald Buddha. A recent addition to the place is the Queen Sirikit Museum of Textiles that you must not miss either.
However, there are some strict rules and odd timings on visiting the place. Make sure you are aware of them before you plan your visit.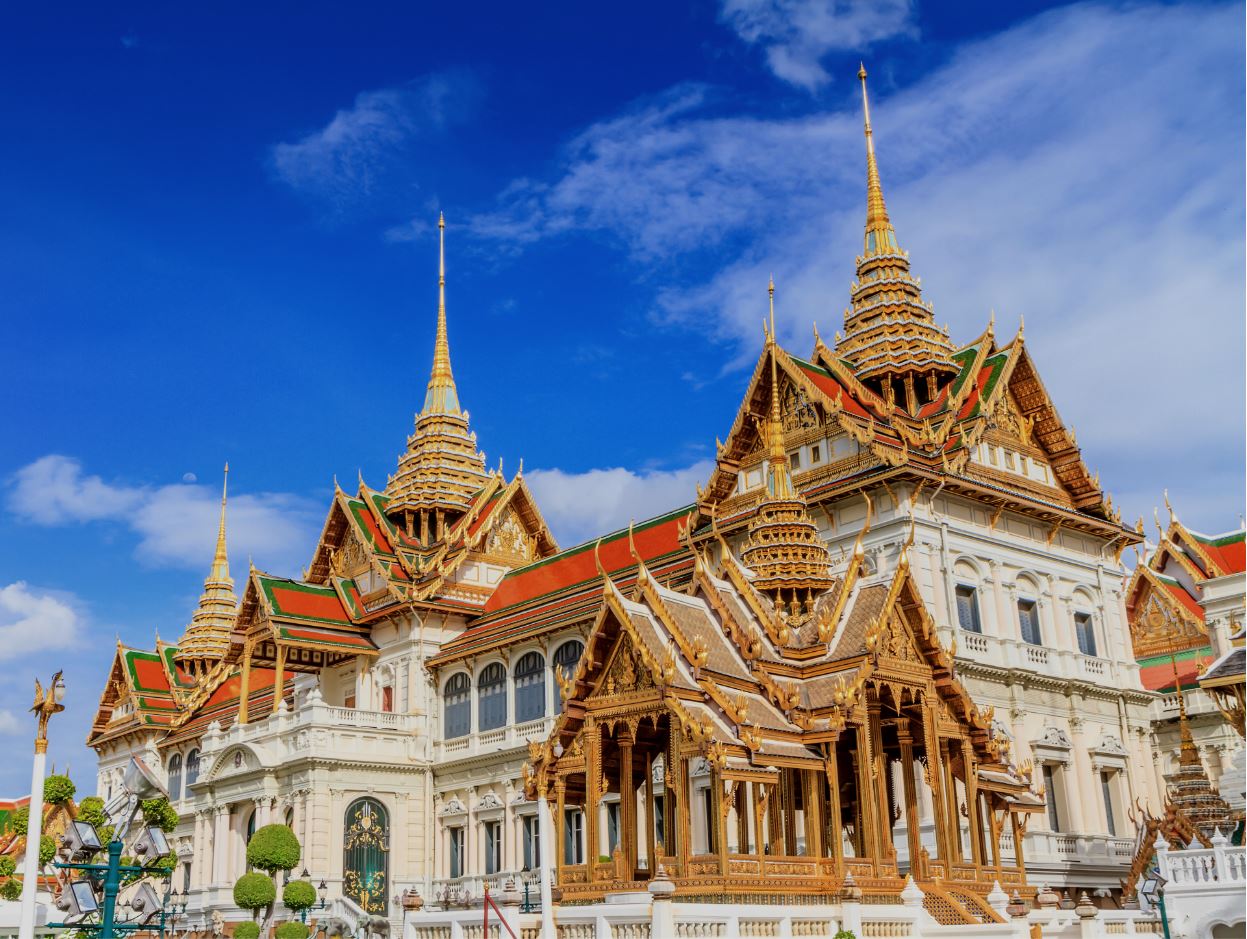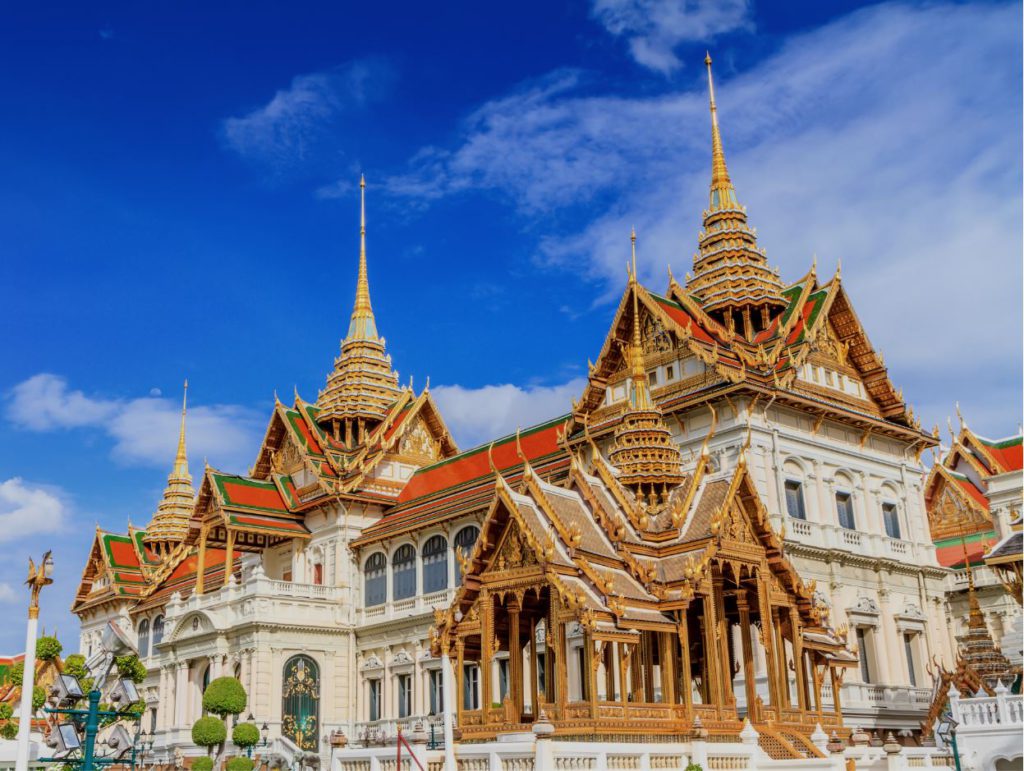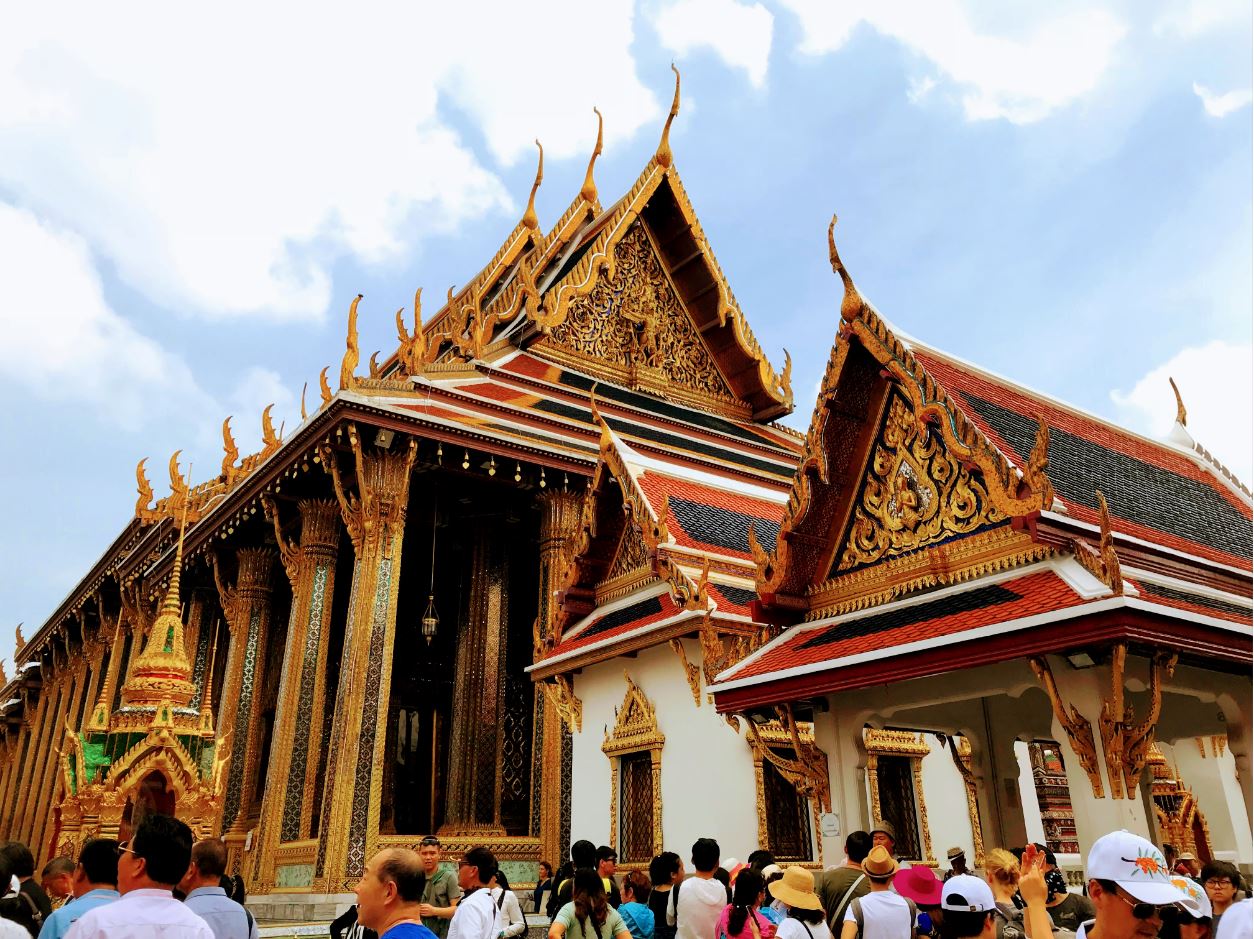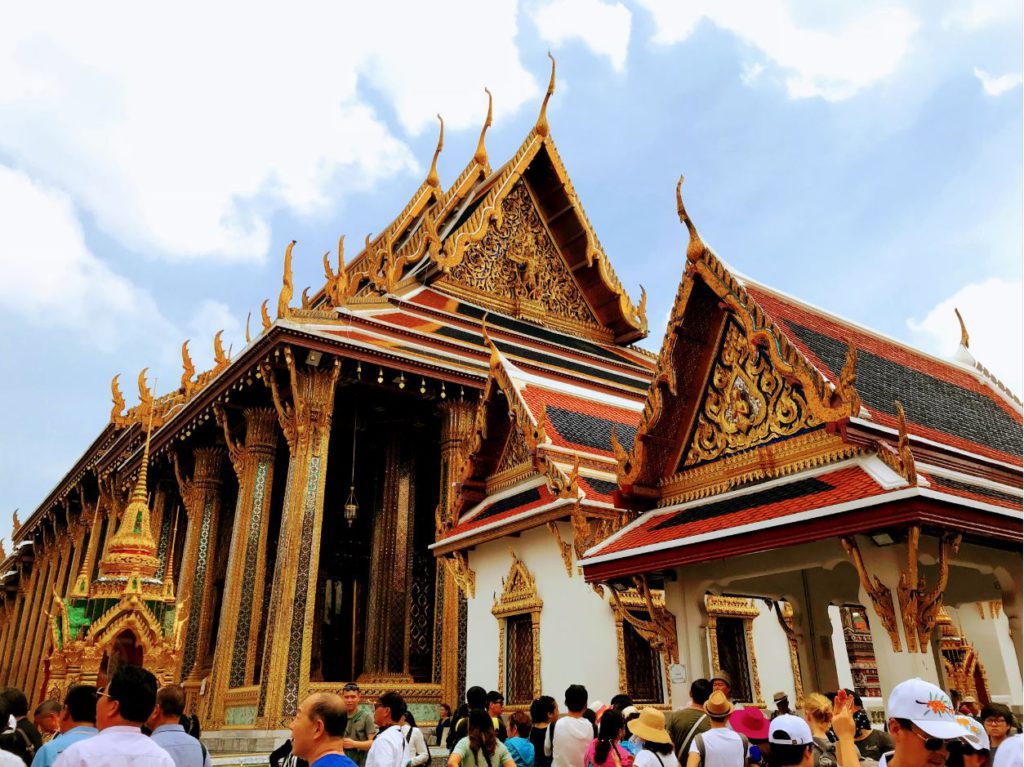 9. Tha Maharaj
Tha Maharaj: If you haven't realised till now, not a lot of local visit the usual touristy places that we have been talking about till now. This is more like the type of place where the young locals like to hang around.
Tha Maharaj is a sort of renovated shopping complex with boutique shops, hip cafes and outdoor seating. A lot of sculptures and 3D art has been done to bring life to this place and has been very successful with the local crowd. A good stop for a meal perhaps. On the first and the second floor is also somewhat gloomy-looking amulet market.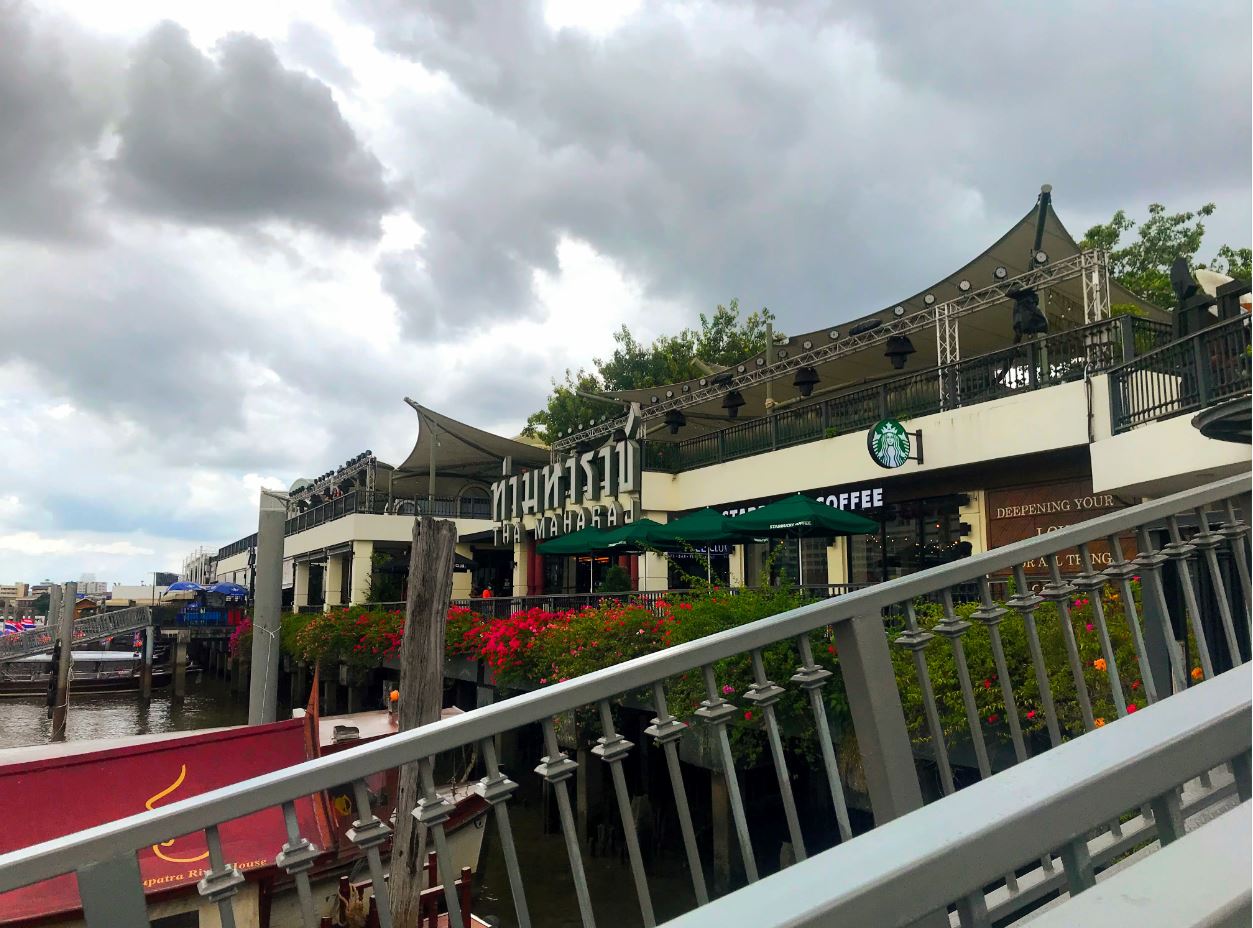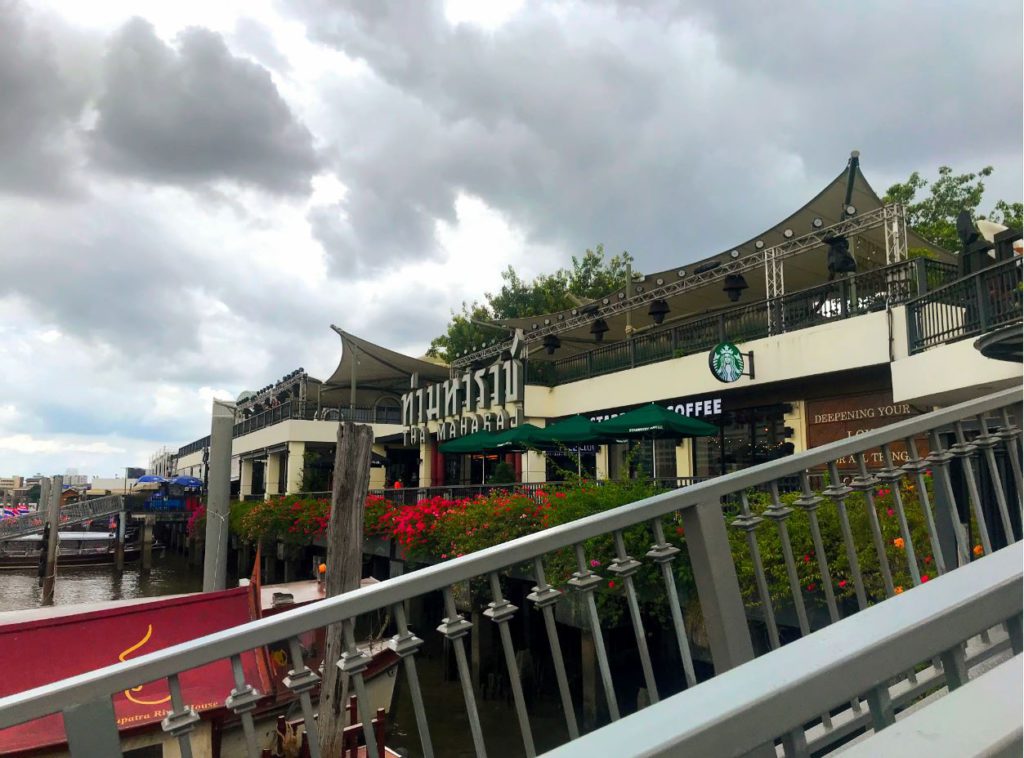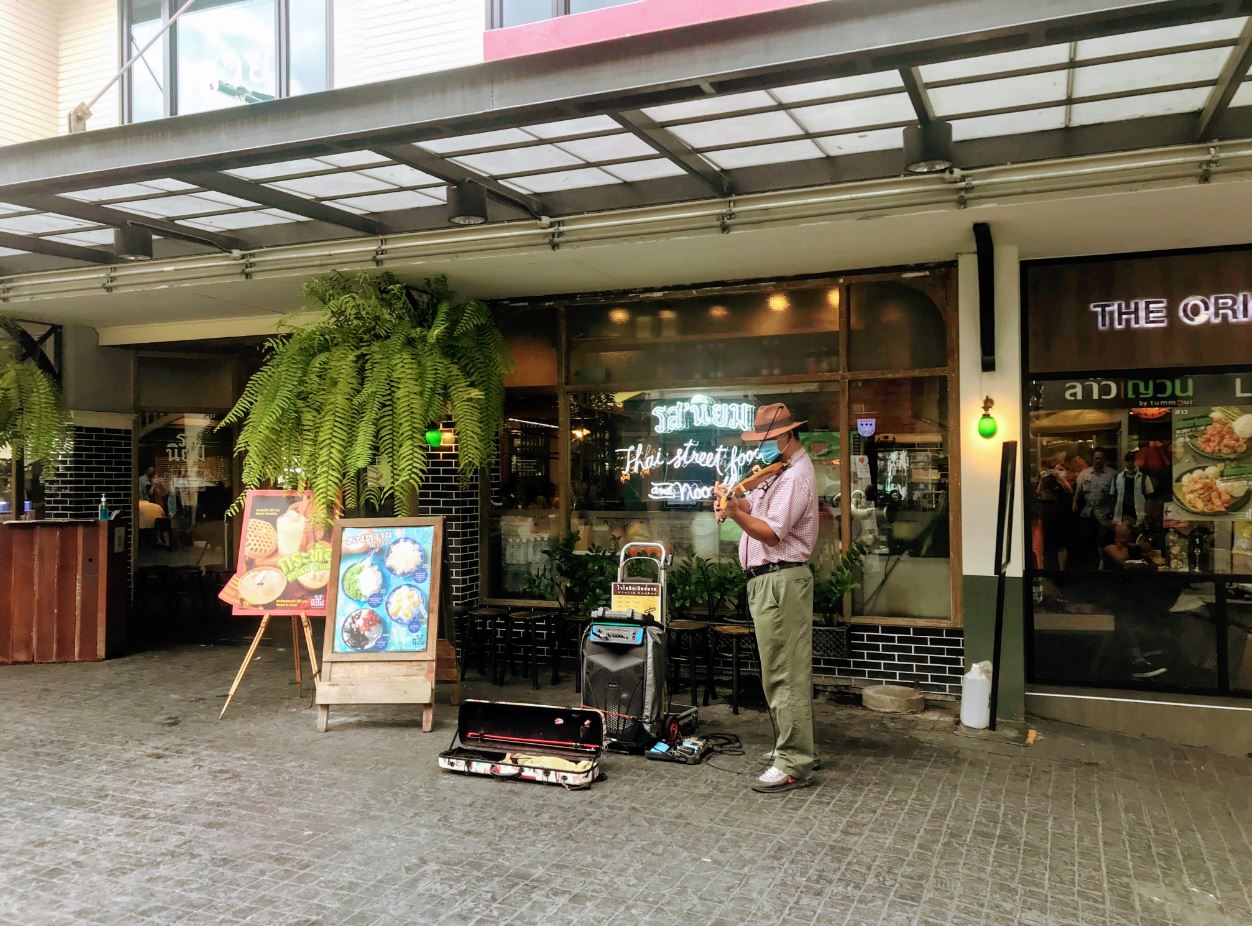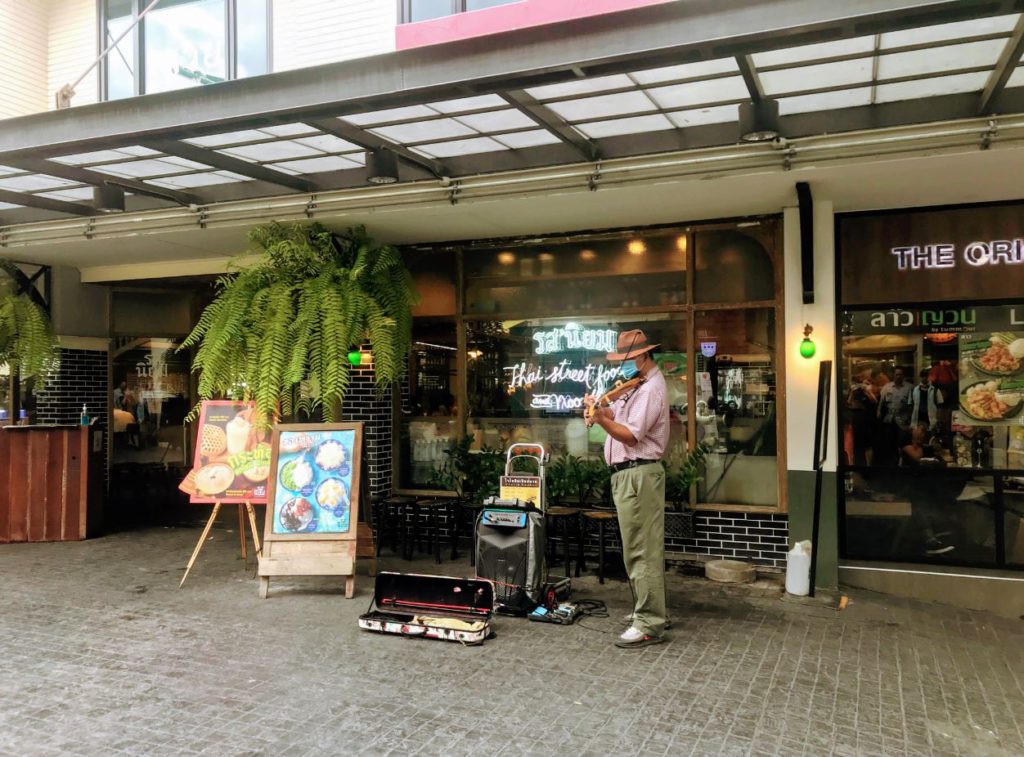 10. Thonburi Railway Station
Siriraj Medical Museum: This is the way to two museums in the area that people rarely visit. One of them is the Siriraj Medical Museum which is right next to the pier. The museum is a collection of human body parts, skeletons and even mummified bodies. Fetuses of unborn children and headless criminals are also part of the collection. While it can be grotesque to hear, kids seem to enjoy the information.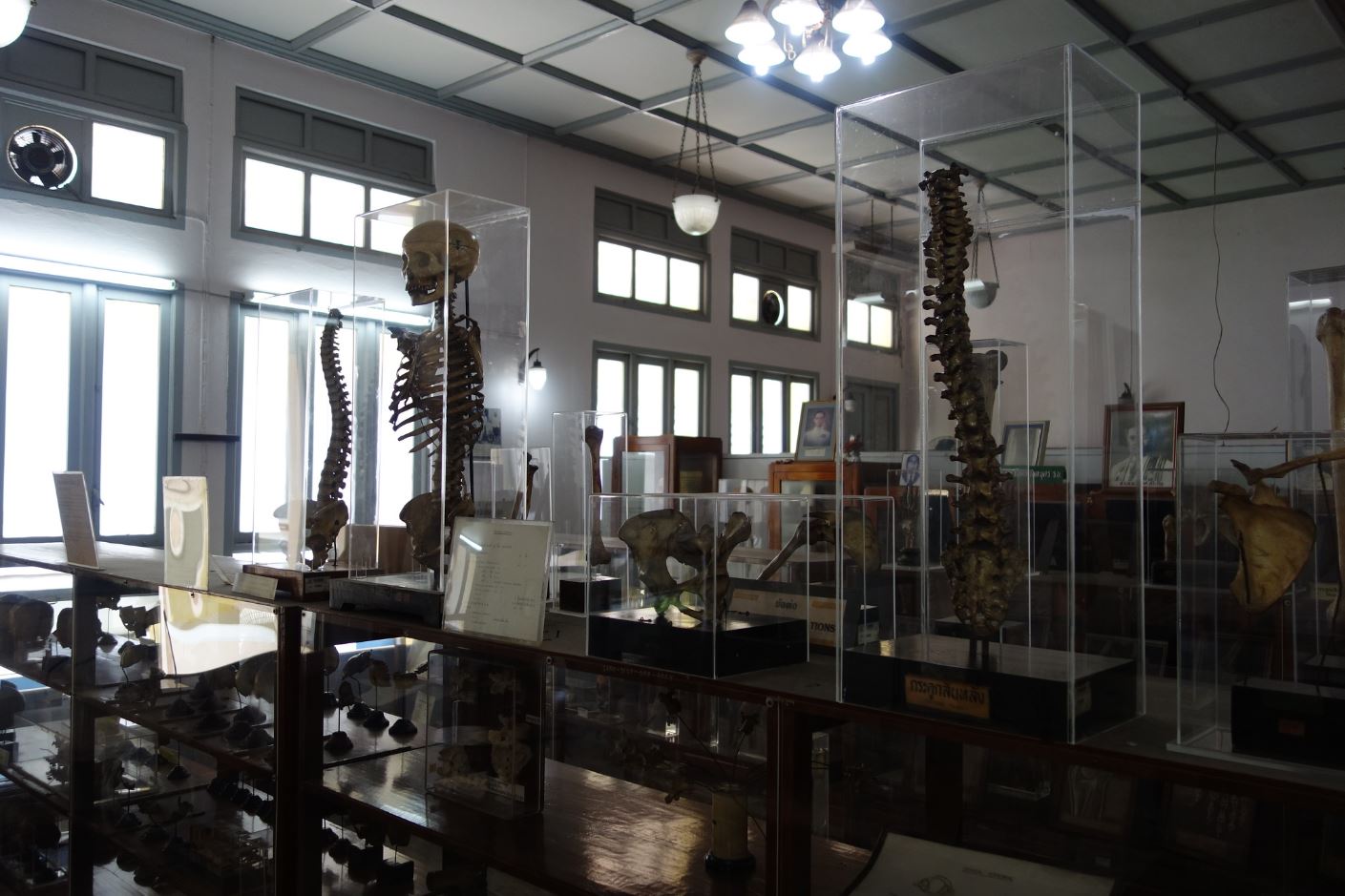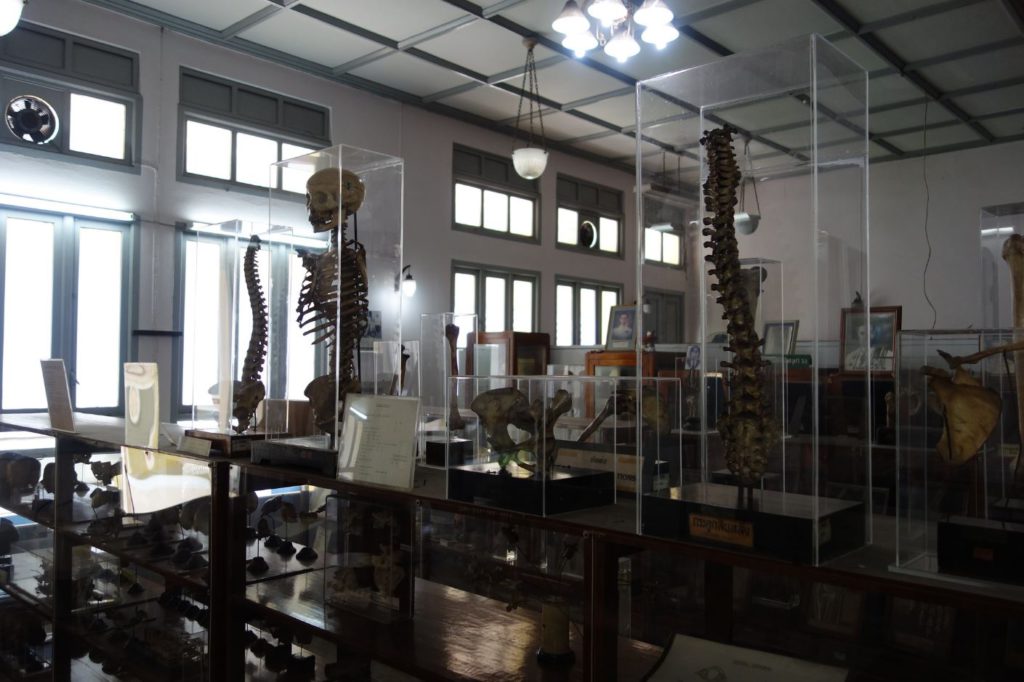 Museum of the Royal Barges: The other one is the Museum of the Royal Barges for which you will need to take a cab. It is a sight to witness the procession of the royal barges that take place once in several years. But you can see the royal fleet of boats for yourself here. It is the dock where the gorgeous gold-coloured boats carved in wood sit during the time they are not in need.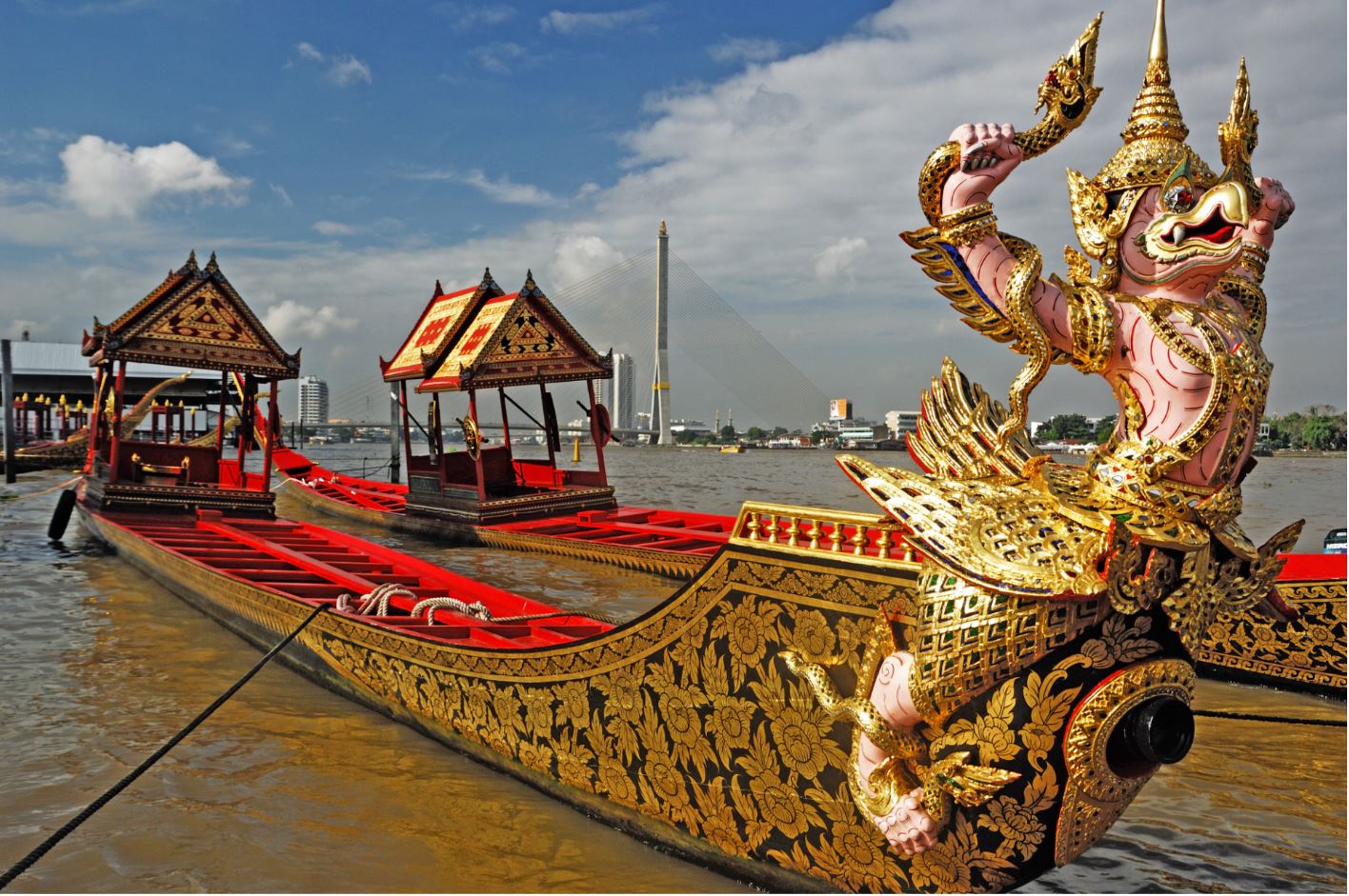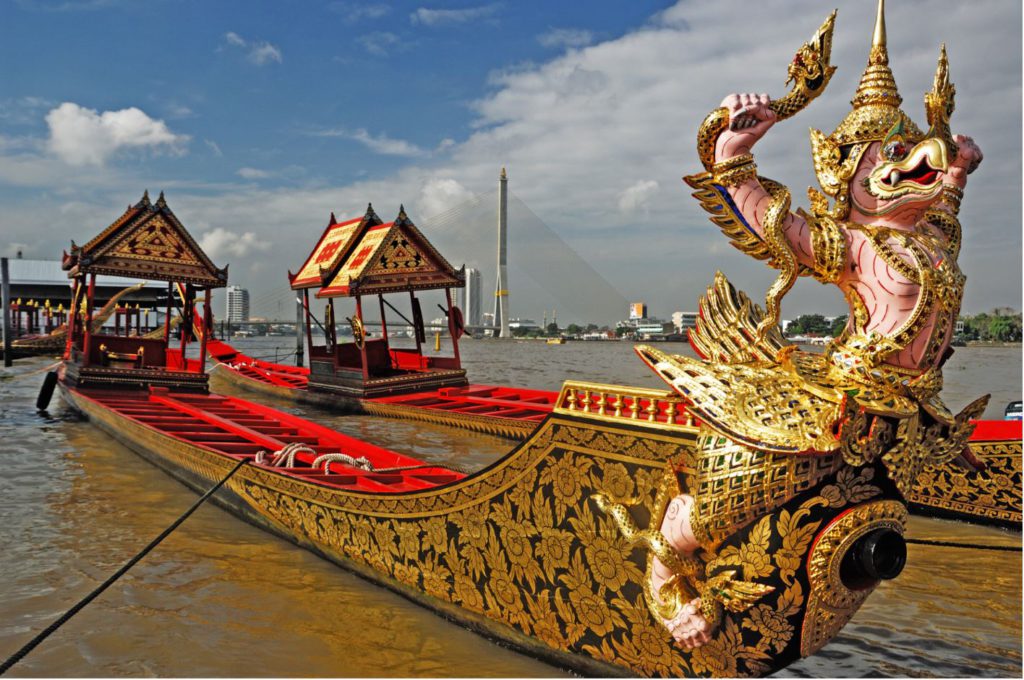 11. Phra Arthit
Khaosan Road: This will conclude the trip if you are not starting here. This is near Khaosan Road, a comfortable destination for the backpackers living in the area. If you aren't then you must party at least once in Khaosan Road. If you do not like loud music, you can also head to a parallel road with great restaurants, bars and foot massage parlours.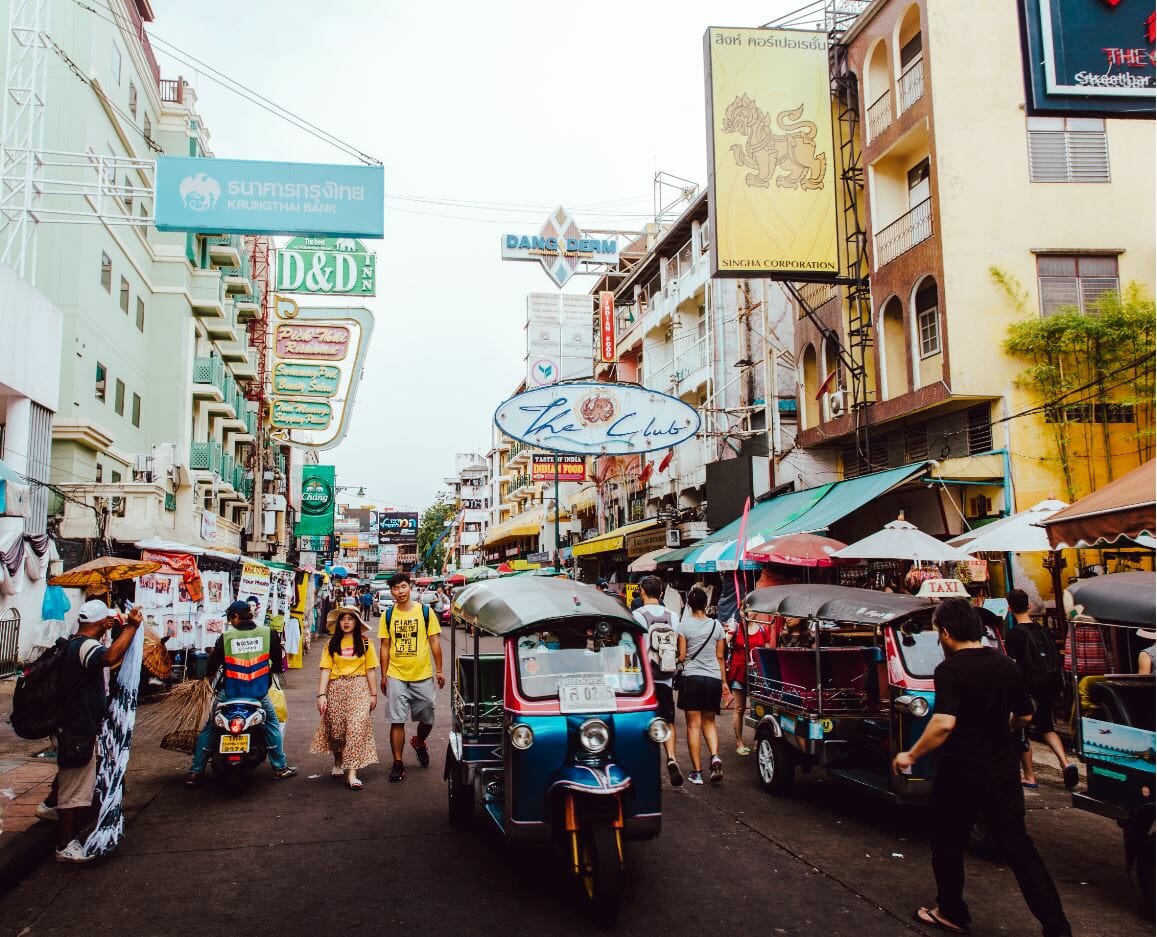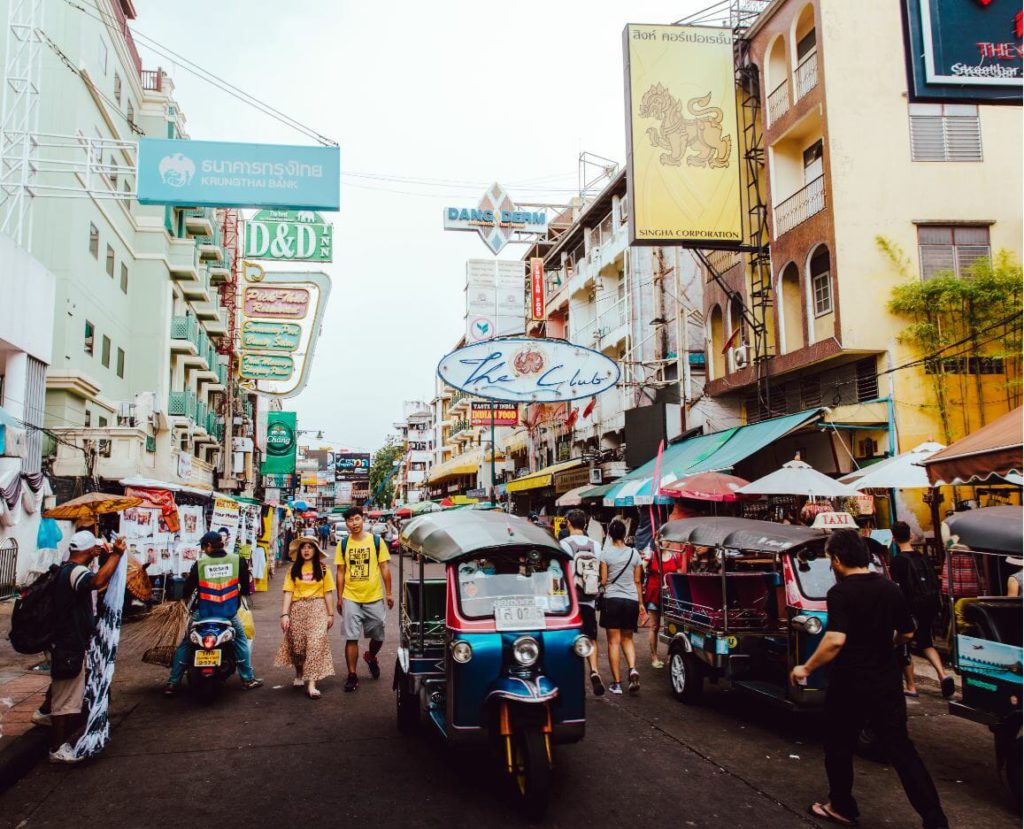 Services on Hop on Hop off boat
Guide Book
Professional Guides
Live announcements
Toilet
Free Wifi
Insurance
First Aid
Life Jacket
Wheelchair/Stroller Accessible
What to wear on your trip
There aren't any restrictions when it comes to what to wear on your trip. However, if you plan to visit any of the temples in the above list, you will need to take care of what you wear.
For most temples, all you need is your knees and shoulders to be covered for both males and females. You can always use a scarf to do that. In most tourist areas, there are even shops near the entrance that sells streetwear that are both comfortable and affordable.
But if you are planning to visit the Grand Palace as well, make sure your clothes aren't torn, too tight or too revealing. Read more about it on our guide to the Grand Palace.
If you are travelling to South-East Asia for the first time, check out our guide on What to Pack for South-East Asia.
Other Experiences like this
Bangkok is also called 'Venice of the East'. That is because of the intricate web of thousands of canals that runs across the city. Since bus, metro and taxis have taken over, travelling via canals has taken a backseat.
If you want to experience the age-old way of travelling using the canals, you will need a smaller boat. Some boat services run of selected routes but you need to plan your trip yourself. If you want to do it as a tourist, hiring a personal longtail boat is the best option.
A great experience using a long tail boat will be travelling towards the Thonburi side of the city all the way up to Taling Chan Floating Market and back. Here are some experiences to check out.
Bangkok: Customized Private Long-Tail Boat Hire with a Guide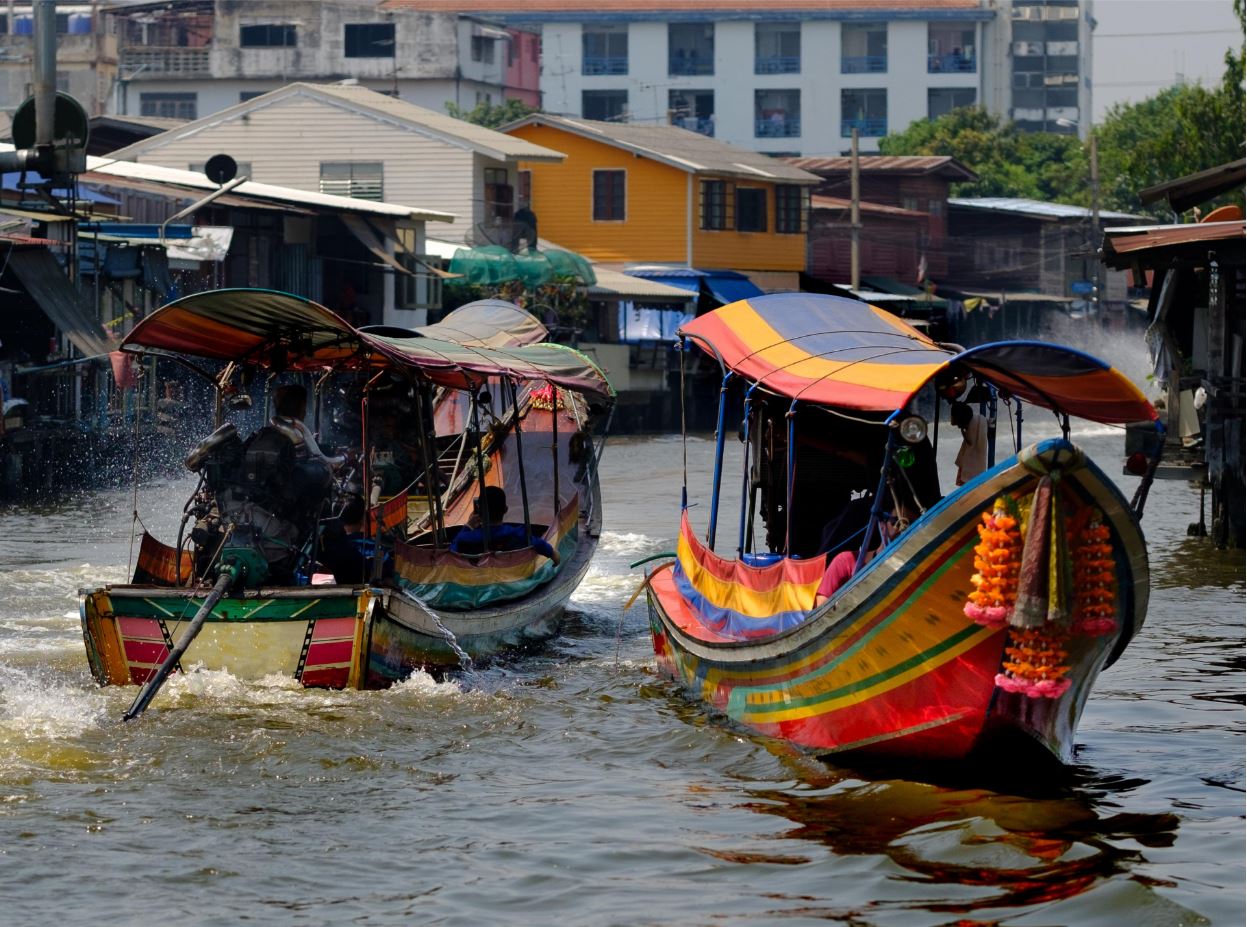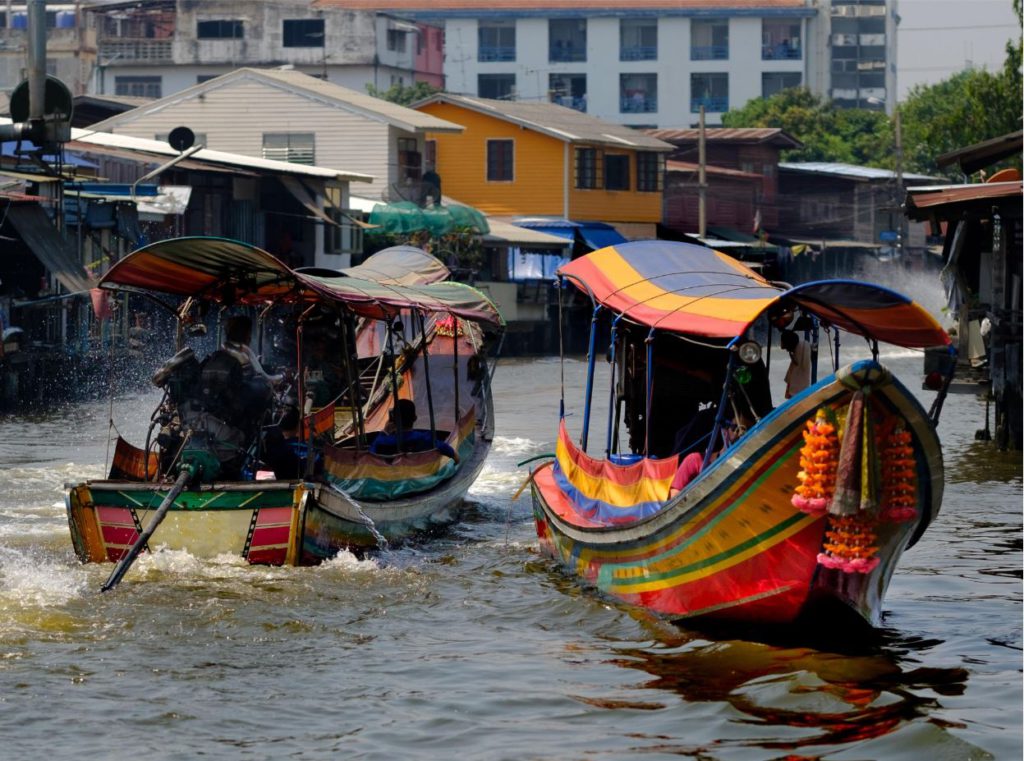 Save On Pinterest


Related Articles